Apple
The iPhone 12 Moment
The second Apple event of this fall took place on October 13th at the Apple Park. This highly awaited streamed keynote was the iPhone 12 moment. Was this event too much hyped? Did Apple meet pundits' expectations? Here are my observations and appreciation. About this AppleEvent First, it was probabl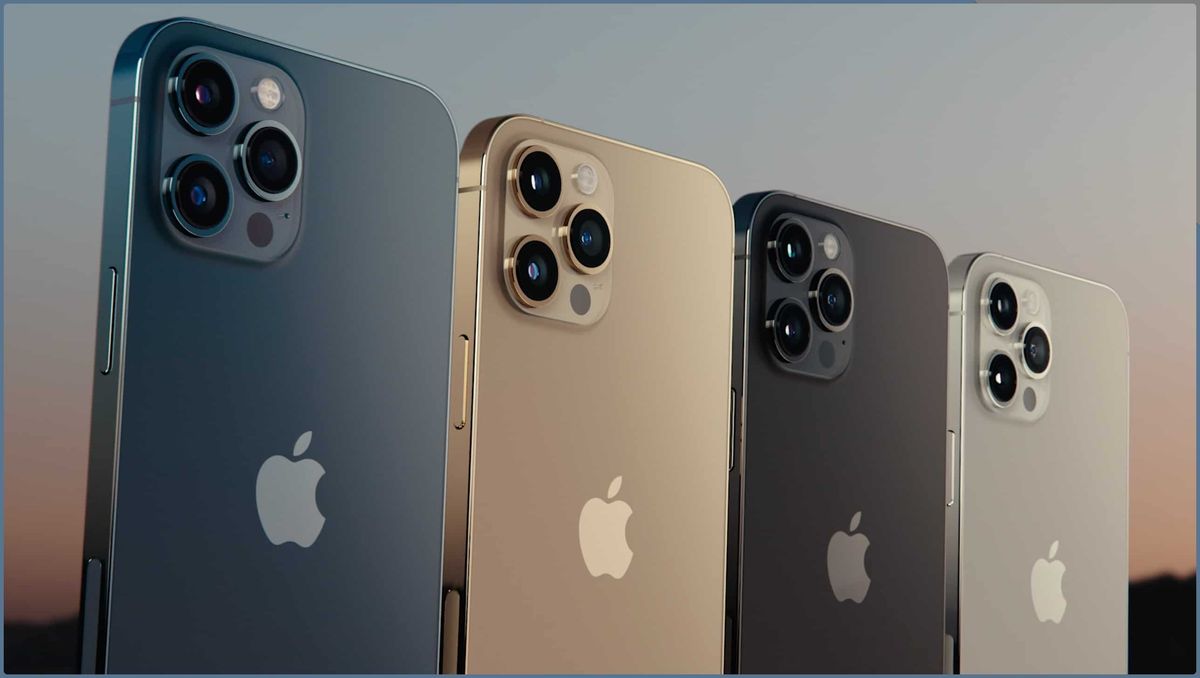 The second Apple event of this fall took place on October 13th at the Apple Park. This highly awaited streamed keynote was the iPhone 12 moment. Was this event too much hyped? Did Apple meet pundits' expectations? Here are my observations and appreciation.
About this AppleEvent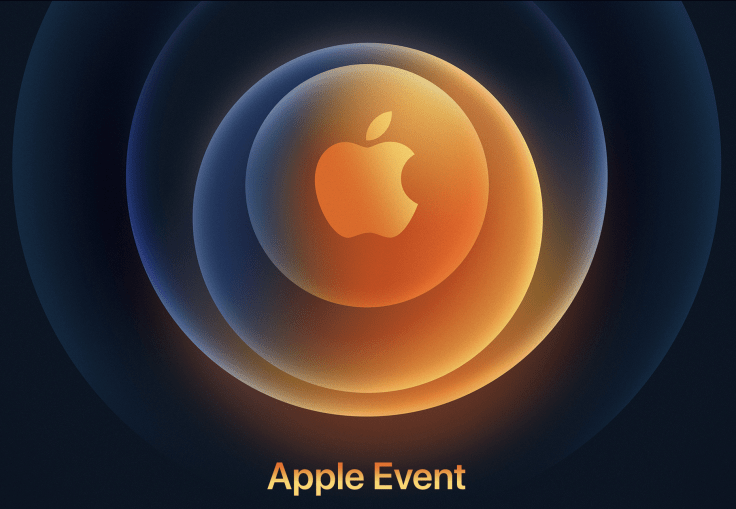 First, it was probably the most leaked event in the history of Apple. Until the last minute before the start, details about the HomePod mini and the entire line up of the iPhone 12 appearance was leaked online. Leakers like to spoil the show. Good for them, but I'm still enjoying the experience, though. This one was no exception.
With the "Hi, Speed" tagline, the event was the second of a rumoured series of three. It was a  bit later than usual, thanks to… well, 2020. Nonetheless, it was a good one with, yes, very few surprises. More on this later. Besides the iPhone, the HomePod got some attention, right at the beginning of the show. Again, more on this segment later. Also, remarkable is the number of presenters who seems to increase with each keynote. We're far from the old days when Steve Jobs would do 90% of the presentation. For a quick and very nice visual summary of this keynote, tune in on this one minute YouTube video by Apple. It's really well done and worth a watch.
The production value
The whole is more than the sum of the parts. It's a new, high-level art form. — John Martellaro of MacObserver
Apple keeps impressing me on the production quality of their event. For a third time, Apple Park was the center of nearly all the footage. Contrary to M. G. Siegler, I just can't get enough of this architectural feat. Transitions between video segments were spectacular if not mind-blowing like when Tim Cook introduces the speaker presenting the HomePod mini (see the following picture).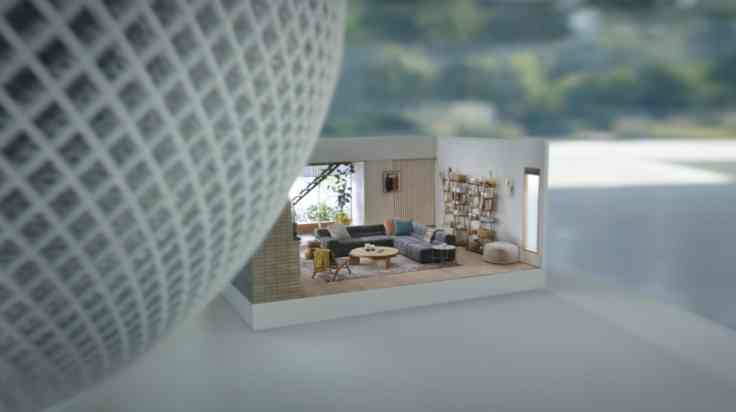 After the event, Apple's website was updated with the latest product details and the store reopened. This orchestrated playbook is a joy to experience. Special appreciation goes to the iPhone page with high-quality pictures, animations and typography. It usually takes me a few days to dwell on all this content. I'm still not done with it.
HomePod mini
So, about this HomePod mini. If I look back at the whole presentation, without having the Apple TV hardware refresh and the rumoured AirPod Studio, it felt a bit weird. I understand the value of full integration with the iPhone or the rest of the ecosystem, but why now with the iPhone event? It's a mystery to me.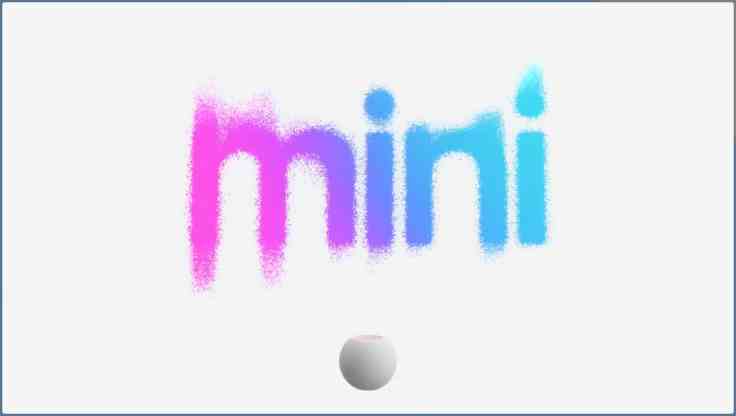 I'm not sure about this whole new design. Apple pouts a lot of emphasis on Siri but as you know, Siri is not the leader in its class. Apple may want to put any kind of speaker with Siri, it doesn't make Siri any better. The magic usually happens on the backend. Period.
There is a small nifty thing that was announced to go with this HomePod mini is this intercom feature. It is intriguing and will certainly help sell more than one HomePod to those who want to get a sense of the intended experience. They will sell a lot of these. I'll take two.
The HomePod segment felt like a relaunch of the HomePod or what it should have been first: smaller and cheaper. The big brother is still around and at the same price. When you compare both devices, we have to wonder if the bigger HomePod-only features warrant the price difference. I doubt it. The U1 ship in the mini will certainly provide an edge over the older HomePod but in very specific use cases only. More expansive HomePod still gets specific features like spatial awareness and home theatre mode with Apple TV 4K (coming later with a software update). I expect Apple to launch another bigger HomePod to replace the current one with this U1 chip in it.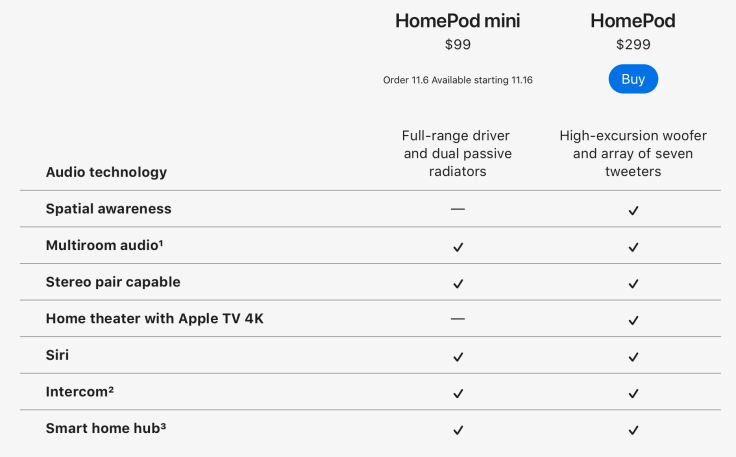 The iPhone 12 lineup
Now, for the iPhone 12. Last year I upgraded from an iPhone 7 to the iPhone 11 Pro which brought back delight. I'm still enjoying this device, so I will skip the iPhone 12 this year. That being said, I do have a few observations regarding the iPhone 12 unveiling and the product line itself.
Network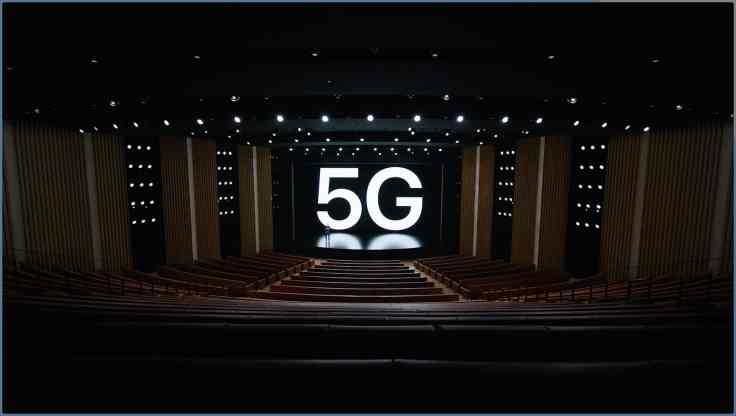 First, let's talk about high-speed wireless technology: 5G. The 5G capability being the first feature to be introduced was a bit of a surprise. Apple played it big all along. Promoting 5G to increase bandwidth in stadiums while those are empty, thanks to COVID-19, is weird. The actual experience will not depend on the iPhone 12 but on the cellular providers and the actual coverage. Exhibit A here. I'm not sure this is a situation Apple likes to be in. Did they have a choice? Last year's iPhone 11 didn't have it, many pundits were quick to notice it. Now the iPhone 12 has it but again, many pundits will say that 5G isn't ready yet. Also, the words  "under ideal conditions" in many slides are key here. Nonetheless, to support 5G around the world, Apple has to create many more different iPhone versions than with 4G (or LTE). It's a massive rollout challenge. All in all, 5G is so complicated and is not customer friendly. If you want to read a great summary of what is 5G and why you should care, Benedict Evans has one.
Let's put 5G aside now. From a design perspective, the best-looking iPhone is the blue iPhone 12 with mat finish edges. For performance, my choice goes to the pacific blue iPhone 12 Pro. A common theme among the iPhone 12 models compared to last year's iPhone 11 is slimmer bezel, as shown here. I like it a lot. It reminds me of the iPhone 5, one of the best design Apple ever created for the iPhone. Apple is slowly moving to a full-screen iPhone. Slowly.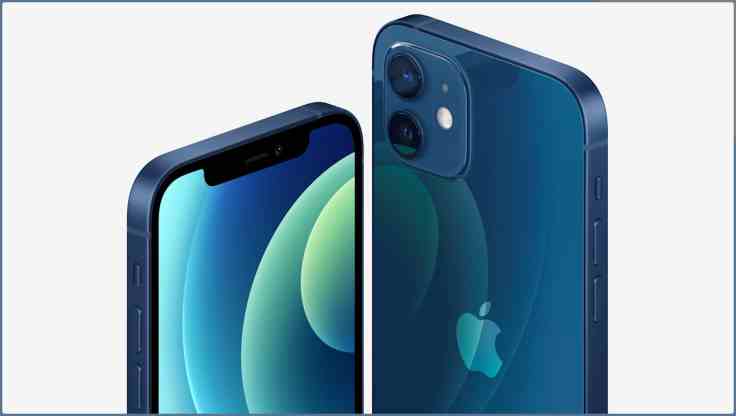 Performance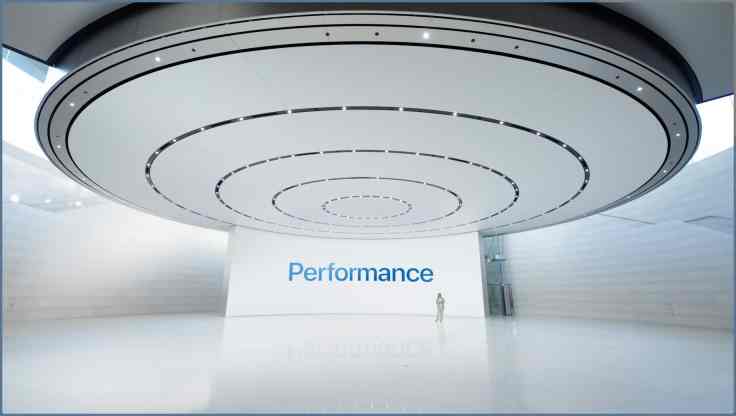 On the performance side of the equation, the A14 seems to be a performance monster enabling features never seen before on a smartphone like HDR video recording, 10 bits colour channels capture, at 60 FPS in 4K resolution, Dolby video capture and editing. Impressive. Benchmarks are putting the iPhone 12 at 20-25% faster than the previous generation. It's a big leap. How much room does the A-chip has left to grow?
Cameras and photography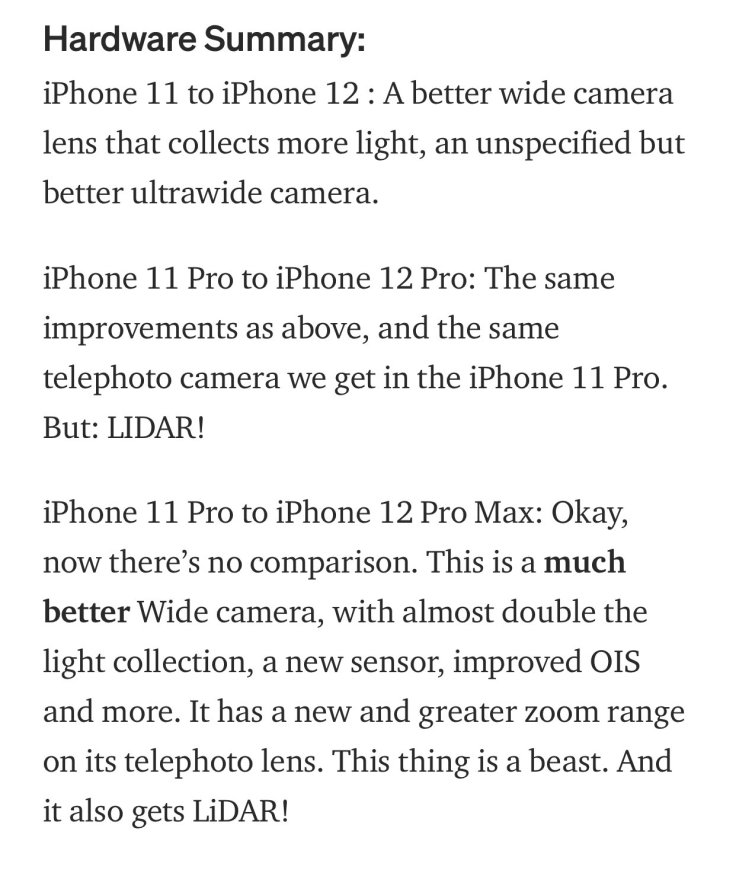 Cameras received upgrades across the board, especially on the iPhone 12 Pro Max. Deep fusion is now available on all cameras on the Pro line. There is a new night mode time-lapse, which could be cool to use in certain circumstances like sunsets or sunrises. But, there is a big surprise for pro photographers: ProRAW. What is this all about? Well, until now, if you were using deep fusion while taking pictures, you couldn't get access to the RAW version of the image. When you think about it, it made sense as deep fusion adds many layers of photo processing to make it much better; why keep the unprocessed RAW version you might wonder? ProRAW brings the best of both worlds: you get all the processing of deep fusion separated from the RAW image in a single file. I guess that we will be able to alter the deep fusion processing as we wish as they are stored as mathematical information. This is probably another game-changer waiting to happen. ProRAW will be enabled for all cameras, and Apple will provide an API for developers to take advantage of it, probably with the forthcoming iOS 14.2 release later in November.

Finally, the LiDAR thing. When Apple released the 2020 iPad Pro with LiDAR, many, including me, were wondering what is the actual use that is so important that Apple needs to include this thing builtin? Well, the iPad doesn't provide a real use case, but the iPhone 12 is quite another story. LiDAR is used in photo and video to help the autofocus. This is wild. In iPhone 12, Apple made LiDAR easier to understand its advantage in real scenarios where it brings added value.
For a much more detailed view of each camera features, head to this Medium article from the maker of the popular Halide camera app.
You know, it's complicated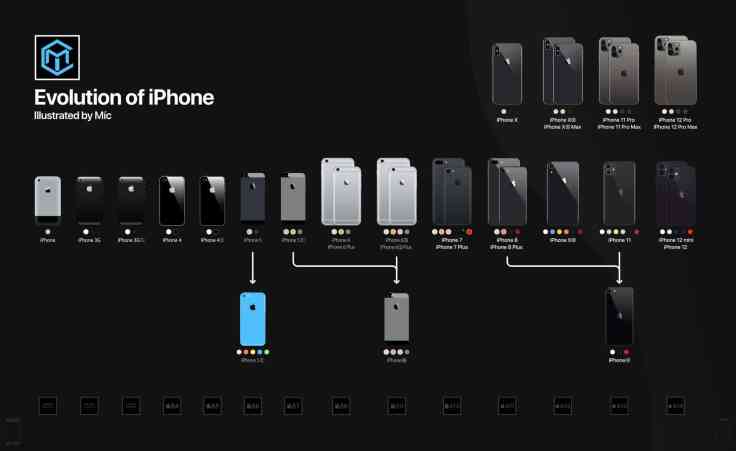 The iPhone line up is more crowded than ever. That's Tim Cook's Apple: keep the old, add price points. The following chart gives a quick overview of relatively recent iPhone models up to the new ones. I'm not sure everybody understands the subtleties network the iPhone 12 and the iPhone 12 Pro and what is the best between the iPhone SE 2 and the iPhone 12 mini. Last year's lineup was a bit easier to grasp.

Miscellaneous
MagSafe Duo is a nice addition and supports older devices albeit in a Qi-compatible matter at 7.5W! More powerful charging comes with the iPhone 12 only. Clearly, Apple wants to build a new ecosystem. Again. Apple is good at this. But, troubling is the fact that as of this writing, there is no shipping date, nor pricing for the MagSafe Duo. Is this a repeat of the AirPower disaster? Hope not.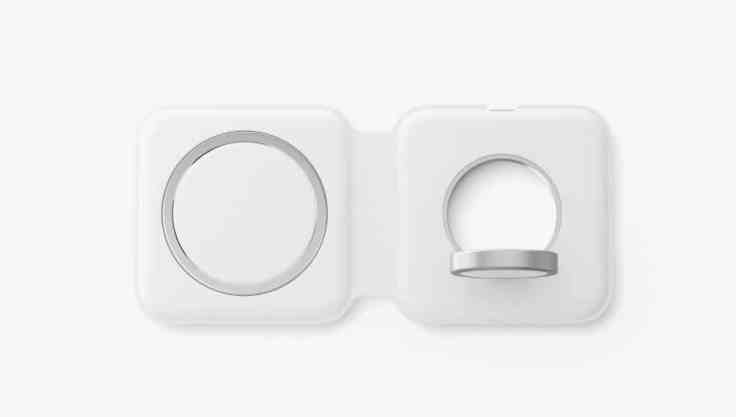 As you know, Apple is removing the power adaptor for the sake of being environmentally friendly. That's the only good way, marketing-wise, to put it, but many people won't like it, like him, but who said environmentally friendly decisions were easy to make and without consequences? Finally, as Sami from AppleTerm writes, Apple could offer a credit for those chargers upon buying a new iPhone if it's really about the environment. But one quick question: why provide a USB-C to Lightning cable instead of USB-A to Lightning one? Another mystery.
Missing in action
Now, with every Apple event, there are many no shows. First, the highly rumoured AirTags tracking devices. Current rumours point to the first quarter of 2021. Second, Apple TV hardware refresh. It could have been a great addition to the HomePod mini segment. Maybe in November on the third fall event? Third, the AirPod Studio headset is missing too. The focus of this event was the iPhone, I get it.
Personally, after seeing the new iPad Air which had Touch ID on the power button, I thought it could have been a nice surprise to see it coming to the iPhone 12. Many don't like Face ID and the pandemic which forces us to wear face mask is not a good mix with Face ID. But hardware features are frozen quite a bit in advance and my guess is the iPhone 12 was done well before the beginning of COVID-19.
Finally, an Apple event without Philip Schiller is a bit strange. His favourite part always seemed to be the photography stuff. Too bad he wasn't there to express his usual enthusiasm.
Is it November yet?
This fall is like nothing we've seen before, thanks to the pandemic. Apple has to adapt and so far, they do a sensational job. Now that the iPhone 12 lineup is officially out, people are already turning their attention to what comes next: the unveiling of the first Apple Silicon Mac and macOS Big Sur in November.
As great looking and powerful the shiny new iPhone 12 Pro might be, I'll skip the upgrade this year.   Sure, I tend to skip a few generations, but there is one unexpected reason not to do so and another one more obvious. First, because of the pandemic, I cannot see when I'll return traveling around the world. Traveling is the best photography opportunity for me. Without travel, working from home all the time, there is no need to get the latest smartphone technology. Second, 5G networks may be powerful, but the coverage is spotty at best. I prefer to wait a year for this coverage to increase before making the jump on the new iPhone. It will be hard to resist until next year's iPhone.