Numeric Citizen Introspection Newsletter #19
The latest edition of the Introspection #newsletter is out. A special message to Ukrainians. Sideloading on iPhone - YES, please. A few notable things to see, including from the Webb space telescope! What happens after we die? #apple #photography #privacyprotection #climatechange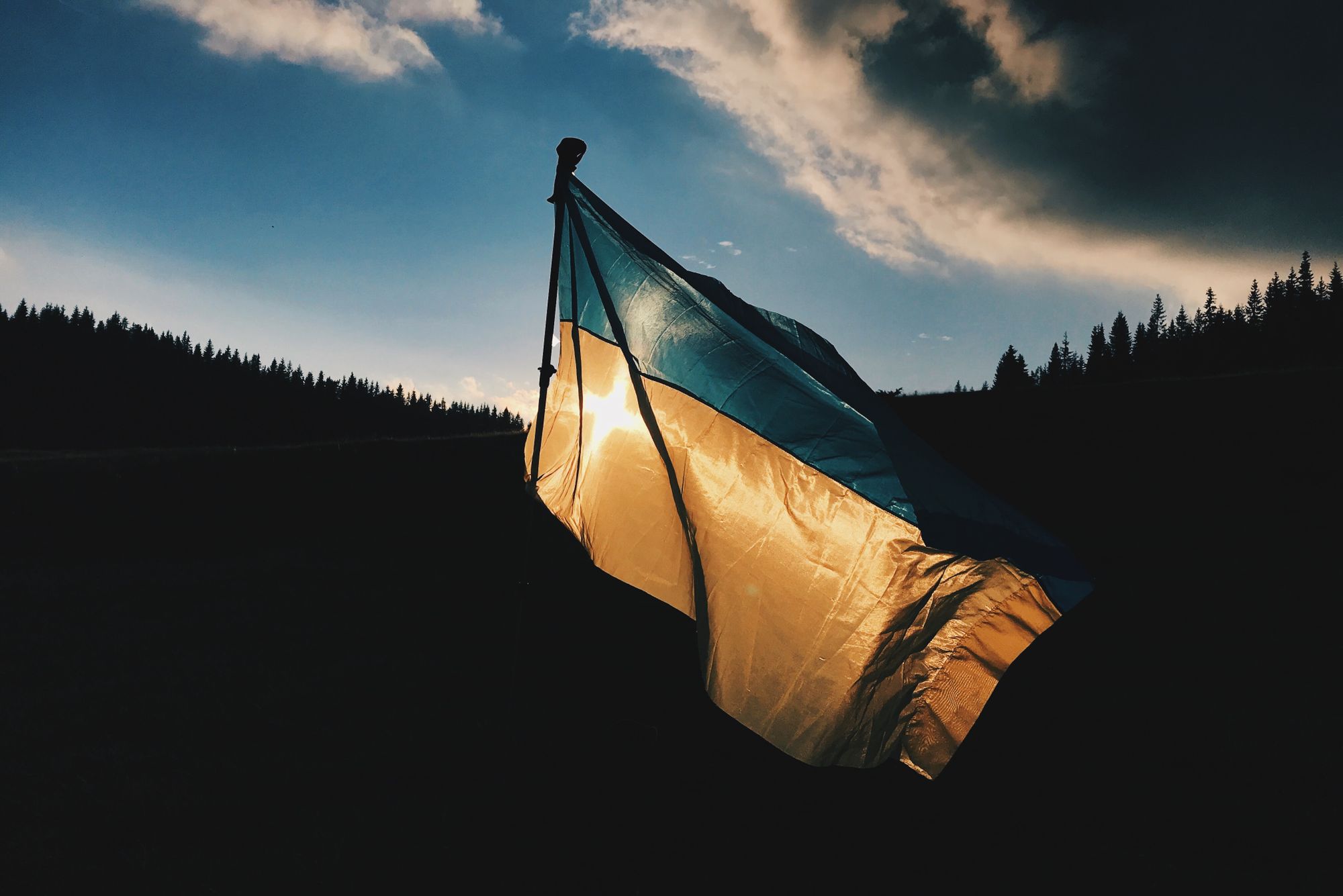 🇺🇦 🇨🇦 🇺🇦 🇨🇦 🇺🇦 A special message to Ukrainians 🇺🇦 🇨🇦 🇺🇦 🇨🇦 🇺🇦
🇺🇦
As I wrote recently, I'm deeply disturbed by events happening in Ukraine right now. I'm deeply sorry that we, the west, are failing to support this country in meaningful and more material ways. There is an important Ukrainian community here in Montreal, Canada. As soon as there will be an organized demonstration of support, I'll join the movement in solidarity with the people of Ukraine. Meanwhile, my message is to keep the fate, resist, be proud of yourselves!
HIGHLIGHTS
Post highlights for the month coming from my Numeric Citizen Blog, my microblog, my Medium page or from my Numeric Citizen I/O blog.
I'm OK with sideloading on the iPhone — I changed my mind
On January 9th, I published an article exposing my change of heart regarding sideloading of applications on the iPhone. It's ok, it should be allowed by Apple. Why? Well, you have to read my article to know. The latter, which happens to be the most read of all time, was triggered by a series of tweets by Kosta Eleftheriou, a well-known critic of Apple's App Store. He retweeted my article and posted it on Hacker-news. Someone else posted it on Reddit. Finally, Tim Sweeney quoted a quote taken out of my article. In short, it was quite a ride that day. I think I made my point clear and people liked my change of mind. Jason Snell on Six Colors offers his balanced view on the subject of sideloading on the iPhone. In summary, it might not be the best for security, but adding the alternative for users is good, not only for them but for Apple too. Eventually, Apple could decide to be more selective has rejected and low-value apps would end up in alternative download sites. I vote for that too.
People No Longer Read Apparently
I started writing on Write.as recently, one of my posts was about the observation about the worrisome trend that the younger generation doesn't read as much as the previous ones. I'm curious to know the average age of people reading my newsletter.
The root of my passion for Apple
I've been passionate about Apple for a few decades now. It seems like forever to me. I recently wrote about this in "The Roots of My Passion for Apple". There are many reasons for this, so many that I had to classify them in three major areas as shown in the following diagram. Read my article to learn about them.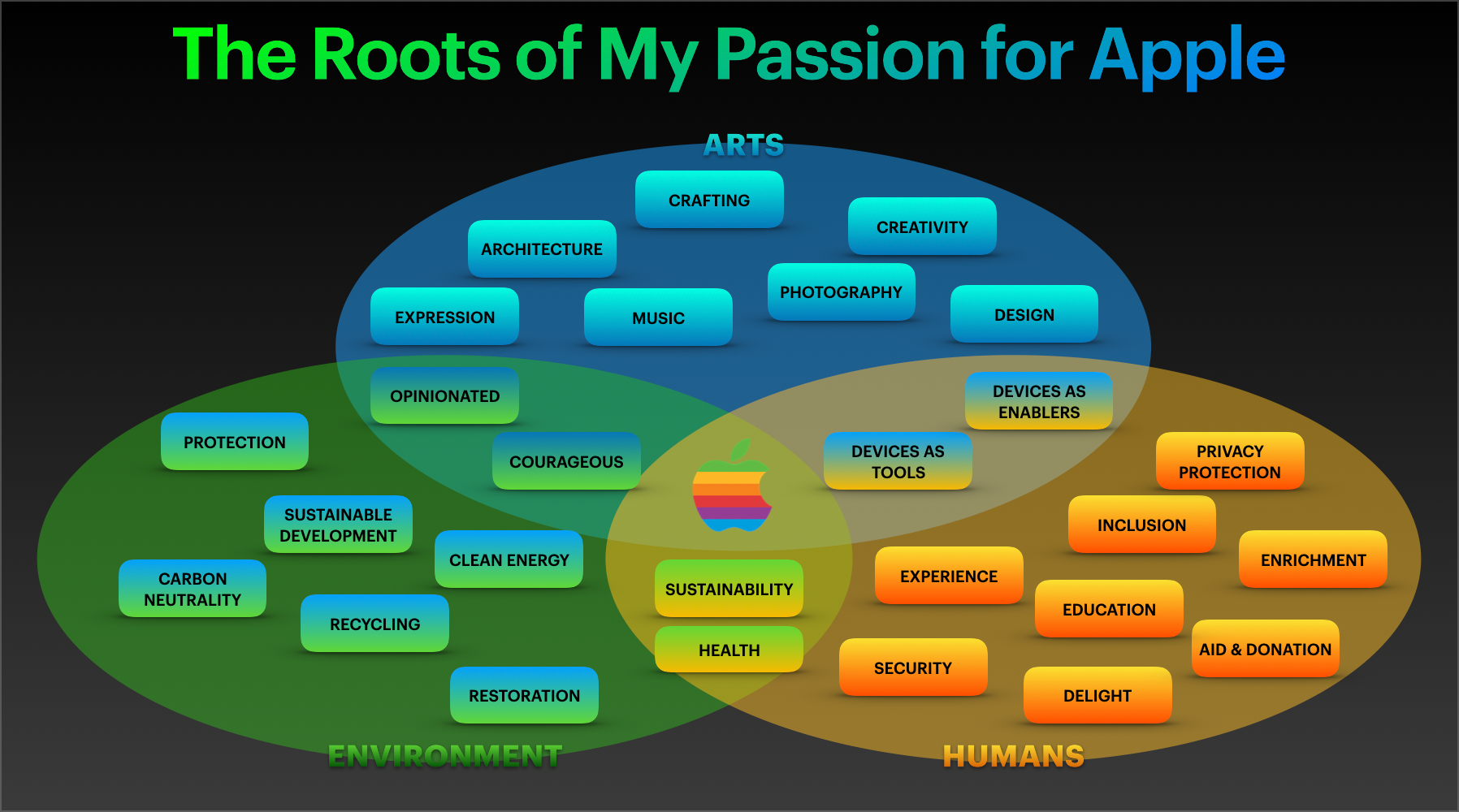 The coronavirus and the App Store
On March 24, 2020, I wrote this about the effect the coronavirus had on the App Store downloads. The charts were very telling: compare all apps categories to the travel category. Fascinating.
APPLE TIDBITS
1️⃣ It's the time of the year when Six Colors publishes its report card for Apple for the previous year. Of all the scores presented, the one that caught my attention is Apple developer relations. It's worsening since 2017 as the scores are declining. Following Six Colors report, many others proceeded with their views which in turn triggered my own report card on Twitter, albeit in a different format, as shown in the following diagram.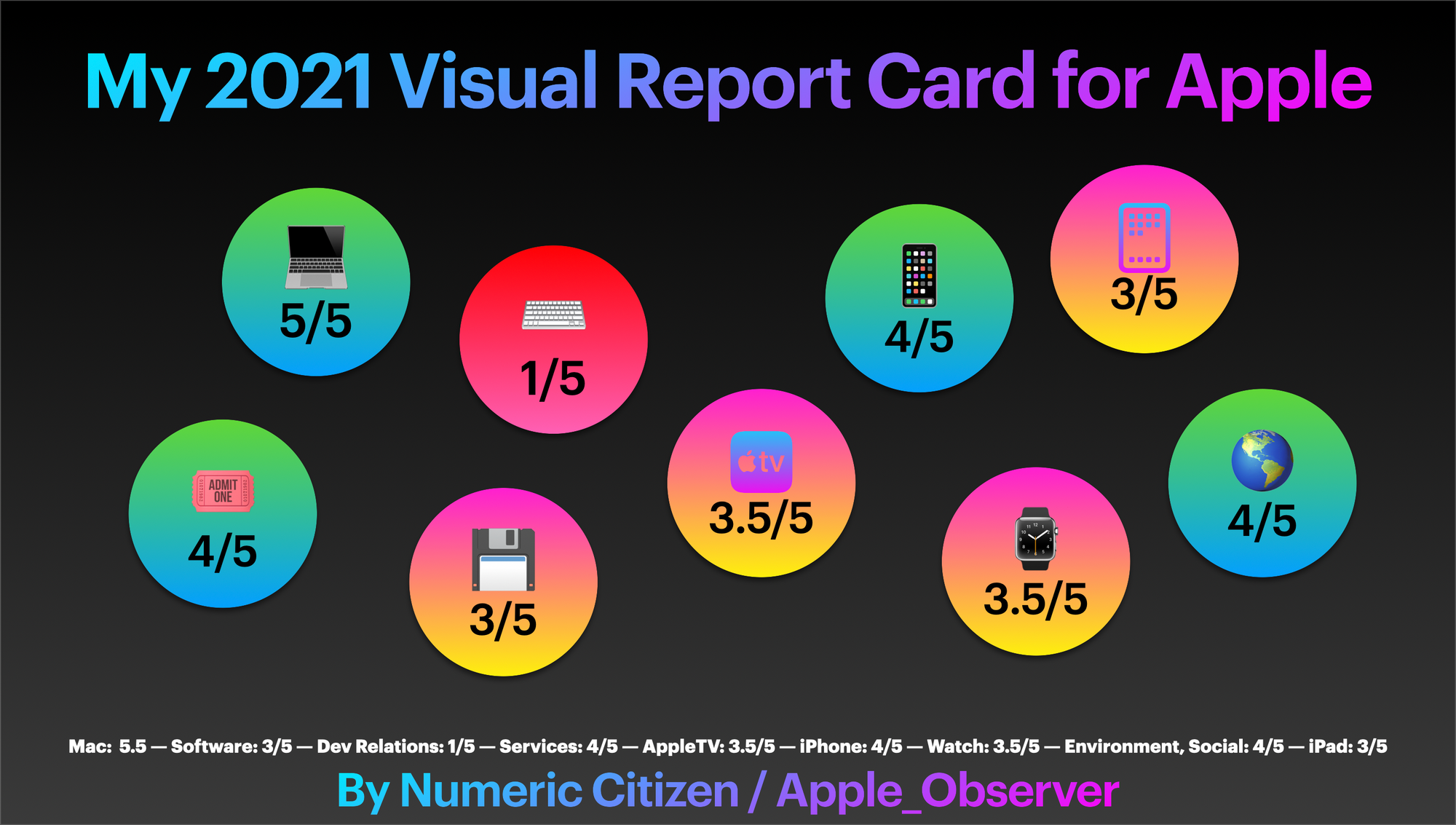 2️⃣ Another way to close the 2021 year is to look at the best innovations from Popular Sciences. Apple's M1 chip made it to the top of the widgets category with the MacBook! Congrats to Apple!
3️⃣ Speaking of looking back, what about past and dubious designs from Apple? Some weird things for sure in this MacRumors article. The Magic Mouse made it to the top with its charging port sitting underneath.
4️⃣ Rick Fillion on Twitter shares his amusement and joy about Apple is being served a rejection after a Dutch review process concludes that their proposal to meet the Dutch government requirements isn't enough. What's funny here is that Apple does exactly the same with many developers when they submit their applications to the App Store. How do you like that, Apple, to be rejected? As they continue to pay the 5 million euros each week, they don't seem to bother much.
5️⃣ Browser extensions are a way to add features to a browser's base experience and functionality. How many times Safari isn't one of the supported browsers when looking to install an extension? Quite a lot. I think the issue stems from the fact that in order to support Safari extensions, developers have to create a standalone application and submit it to Apple. Many developers don't bother, so they don't support Safari.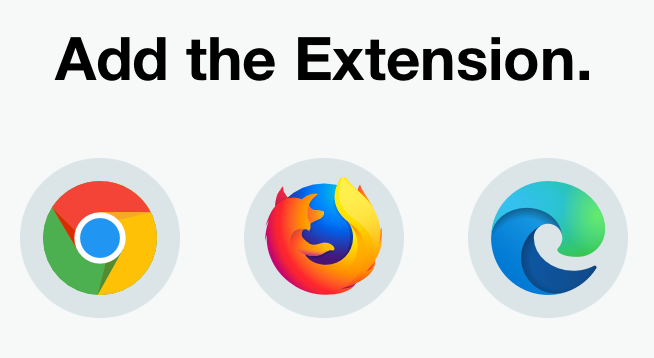 Speaking of development, the developers behind the Microblogging platform, Micro.blog (Manton & Vincent), are moving their code base to React Native for most of their client applications, a cross-platform development technology. As I wrote on Twitter, this trend is saddening.
Microsoft seems to go the opposite way, at least for their non-Xbox online store (Microsoft Store on Windows), according to a blog post on the company's website. Way to go, Microsoft. Show the way to Apple and lead by example.
MUST SEE PHOTOGRAPHY STUFF
While the world stopped waiting for Instagram to support the iPad (fourteen years and counting), Glass made its application available for the iPad! It was fast, it took less than a year. Now, what's cool is if you're also a user of Lightroom on the iPad, processing your image and sharing them on Glass can be done easily as reported by Joao Dordio on Twitter. From Lightroom, using the Export option will bring the share sheet, where you can then select Glass as the destination. It works like a charm. Oh, and the next step for Glass is to bring the experience to the web. Beta is opening very soon apparently.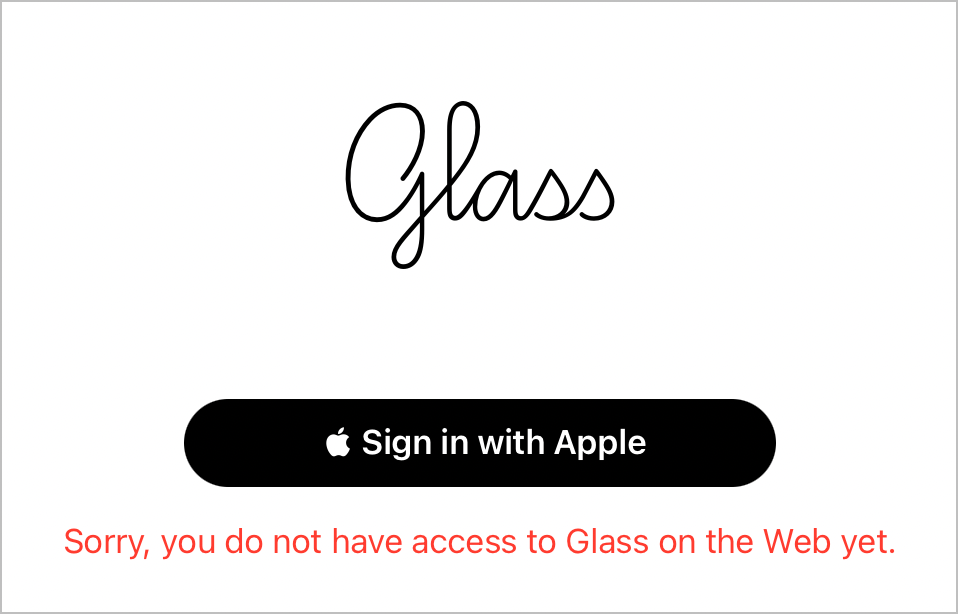 How much improvement between an iPhone X and the iPhone 13 Pro for photography, video, and sound? Well, this YouTube video will show you exactly that. Very convincing. But, the best is still to come for the iPhone. I expect the introduction of a 48 MP sensor will make a big difference and trigger a round of upgrades among photo enthusiasts. I could be one of them.
Speaking of the iPhone 13 Pro, the developer behind the popular Halide camera app had a lot to say about the state of photography with this iPhone. A great angle (pun intended here 😜) of this article is how computational photography is influencing the simple act of taking photos. Well worth the read.
Again, the same guy (or dev team) made a macro photography mode for non-iPhone 13 models. It's quite impressive. But not as good as the iPhone 13 Pro version of it.
These two previous articles refer to the use of ProRAW that comes with the iPhone 12 and up. As much as I would like to understand ProRAW, I'm still mystified by it.
Now let's go into space. 🛰️
The first images coming out of the Webb observatory might be unimpressive, but their purpose is to help calibrate the telescope mirrors. There are many more images to come as the alignment process takes some time. I'm pretty convinced that the Webb telescope is full of promises, and we ain't see nothing yet. I wouldn't be surprised that Hubble's discoveries in comparison will look like faint stars.
Let's get back to earth now. 🌎
This Instagram photographer specializes in old motels and gas station signs. I really like the visual signature. The photograph offers a look at a not too distant and glorious past.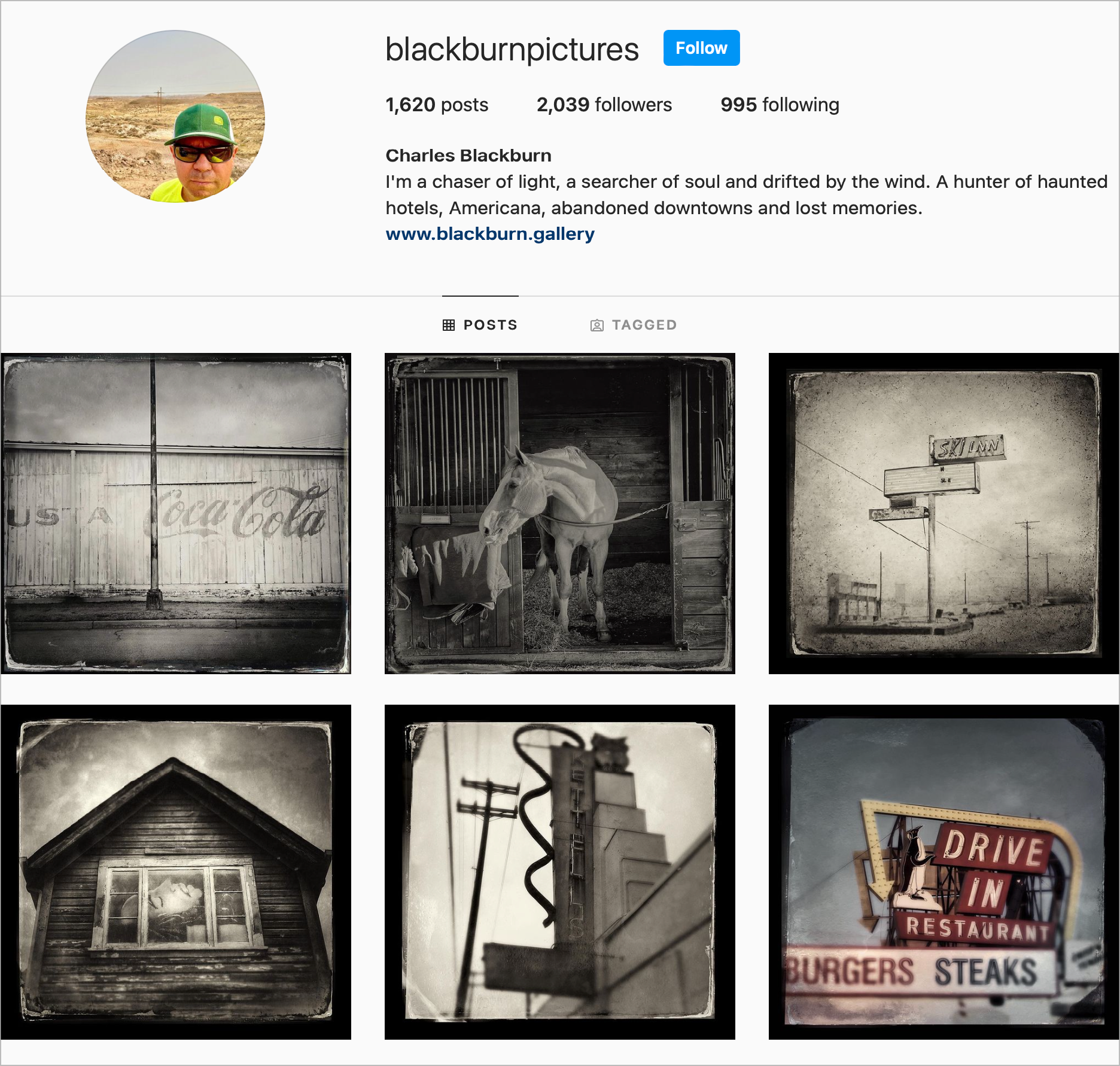 Finally, do you know about the Burning Man festival? I'll probably never participate in this event, but this photographer brings a glimpse of what it can be. I love these photos so much! Burning Man!
CLIMATE CHANGE & CRISIS
There might be many commercial reasons for Apple to make an electric car. But what would be really cool, much better for the environment, is if they made e-bikes. According to TheNextWeb article, cars aren't the future of climate change fighting. We need much cleaner means of transportation because they cost less to use and much less to produce. A no-brainer for me. 🚲
I'm still searching for the perfect e-bike. Vanmoof is probably the best-looking version of it, but judging from the discussion threads on Reddit, Vanmoof bikes are prone to failures and support is miserable. I'll pass (anyway, they aren't available in Canada yet). Alternatives are nowhere to be found. Maybe the Mercedes-Benz's version? Not available is Canada either. Sigh.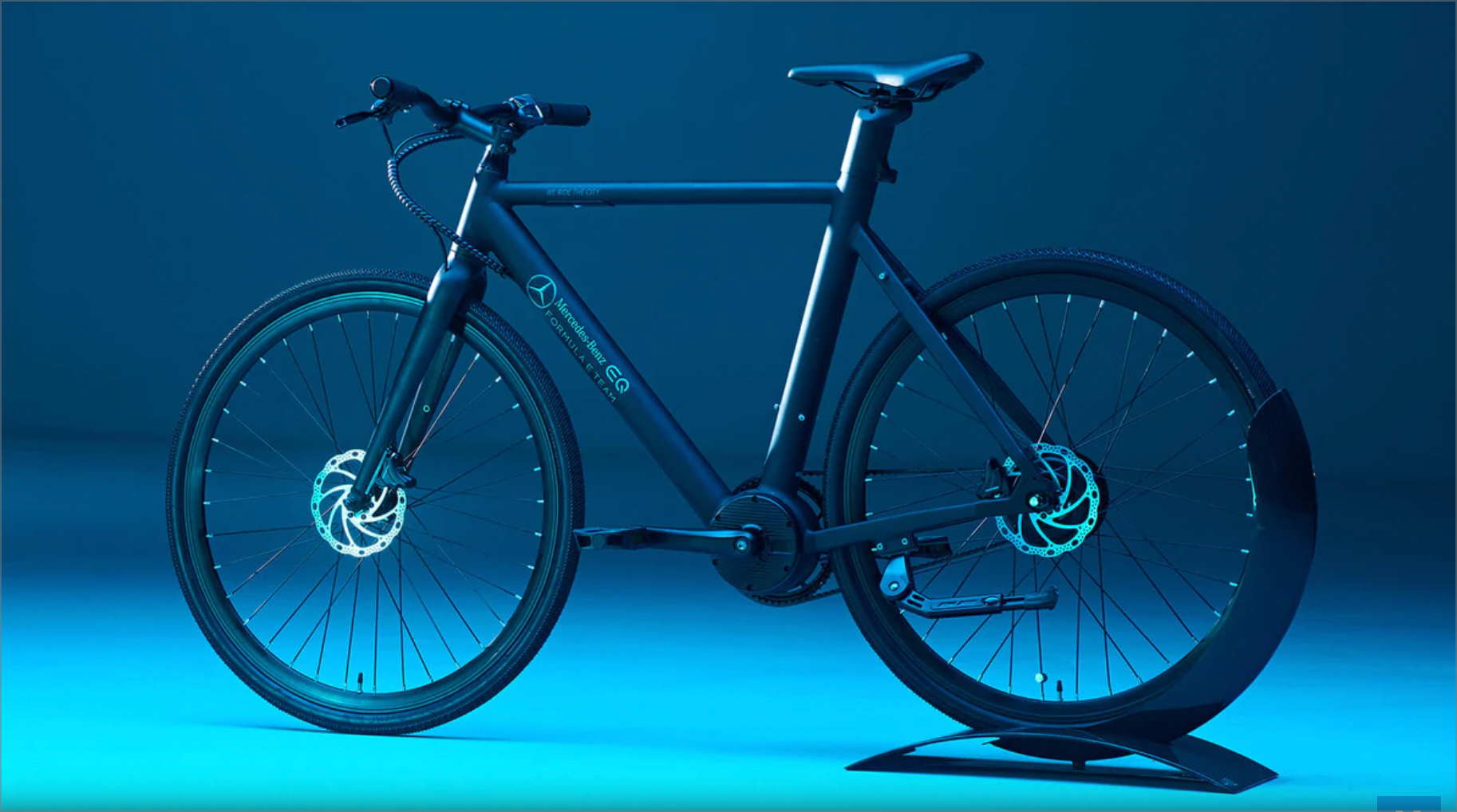 I recently learned about the SolarPunk art movement, which is visually imagining the world after solving climate problems. Some examples are masterpieces.
PRIVACY PROTECTION
A recent study that failed to gain traction argues that Apple's App Tracking Transparency technology (ATT) is not effective. Apple made a lot of noise with ATT, but there is no easy way for Apple to track the real use of network activities between the device and some backend servers on the internet. It's not really surprising. John Gruber on Twitter and on his blog is mum about this but is quick to judge Google's response to Apple's ATT technology. Why?
I wrote that article three years ago. Is there something in common between Huawei and Facebook? You bet. But, the Canadian way of handling this crisis with Huawei is quite different. I'm not proud of the government.
On the subject of tracking newsletters readership:
Why on earth do you need to track your newsletter? Yes I see you, attempting to see when I open and on what device for absolutely no reason other than your ego. Stop joining in with the attention economy to satisfy your own need for validation. I've subscribed, I read it, it's great. Isn't that enough?
Matt Birchler has a sensible take on the subject. I'm somewhere in the middle. I like to know when someone subscribes to my newsletter (😃), when they quit (😢), how many are regular readers, that's about it. Are you a subscriber?
NOTABLE QUOTES
Information is easy to produce, but intelligence remains in short supply. — Unknown source
This earliest form of social media is, for me, the deepest and most interesting: a decentralized sphere of diverse voices, all publishing on the same playing field. It's what the internet is all about. — Matt Mullenweg
One day somebody will explain to me why it is that, at a time when science has never been wiser, or the truth more stark, or human knowledge more available, populists and liars are in such pressing demand. — John Le Carre
In many ways, a modern car looks a lot like a Nokia from 2010. A Nokia in 2005 was perfect, but by 2010 they'd added so many 'computery' things, without a solid UI or architecture, that the whole experience collapsed under its own weight. — Benedict Evans
Searching google today is like using a dumpster to index a landfill. — John Paczkowski on Twitter
SOME LEFTOVERS
1️⃣ Here is something fascinating. Backblaze offers a backup-as-a-service to customers like you and me. Backups are stored on servers and hard disks, a lot of them. How many hard drives are failing each year in their data center? What is the failure rate among different hard drives manufacturers? Look at the following table for some answers. In short, the average failure rate is 1% in 2021, a 14 TB drive model from Seagate seems to have bad times with a failure rate of more than 4%. Look at this table the next time you are looking to buy your next hard drive. You'll thank me later.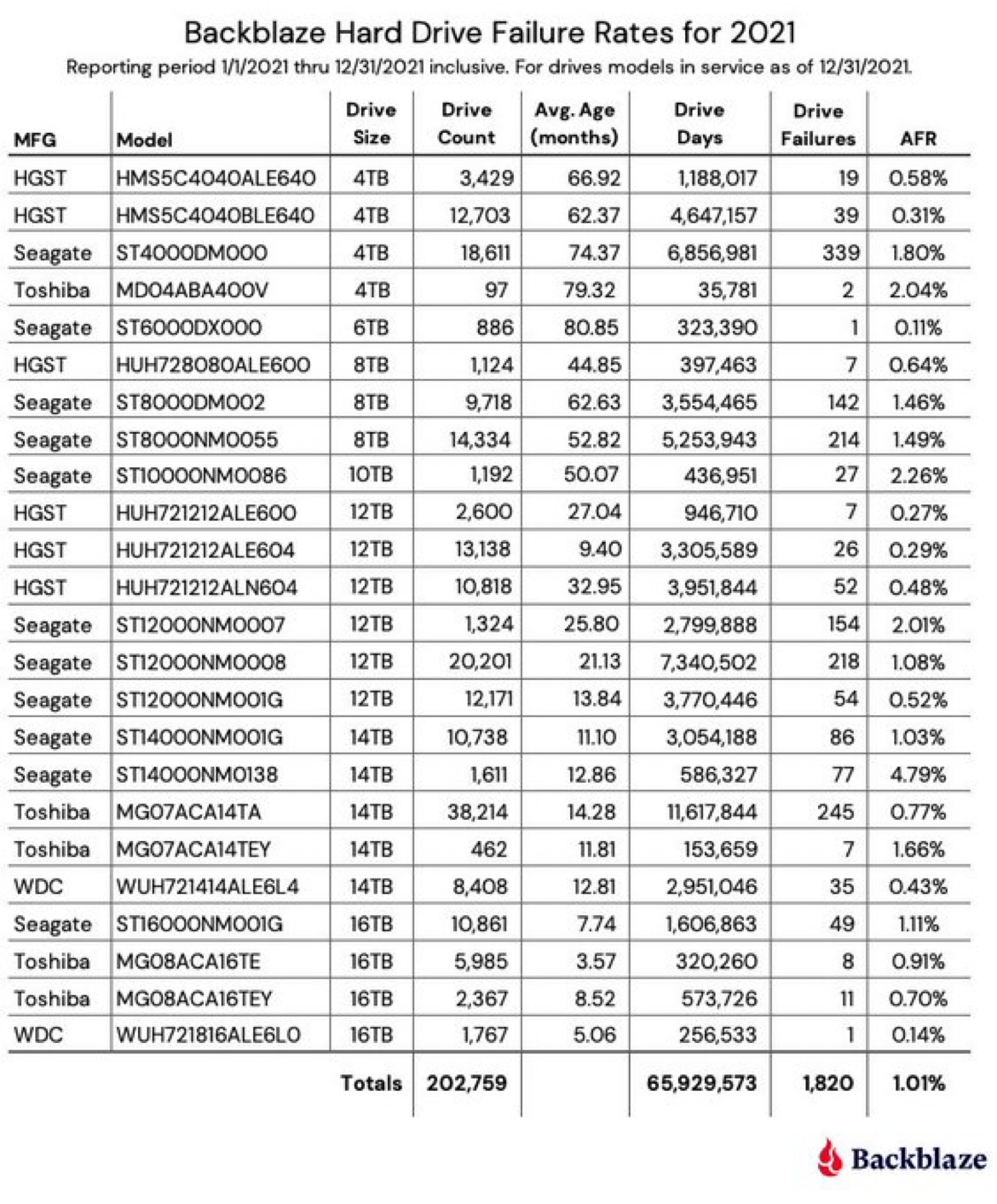 2️⃣ We are so accustomed to "renting" everything, from cars to movies to software. When someone says he would be willing to pay more for software if we could own it, just like in the old days, he gets my attention. It's a surprising position, in today's world. Remember paying more than one thousand dollars for PageMaker or Photoshop? I do.
3️⃣ Tip of the month: If you are using macOS Monterey, please try this from the command line: networkQuality. It's a network performance testing utility, just like the well-known Speedtest application and website.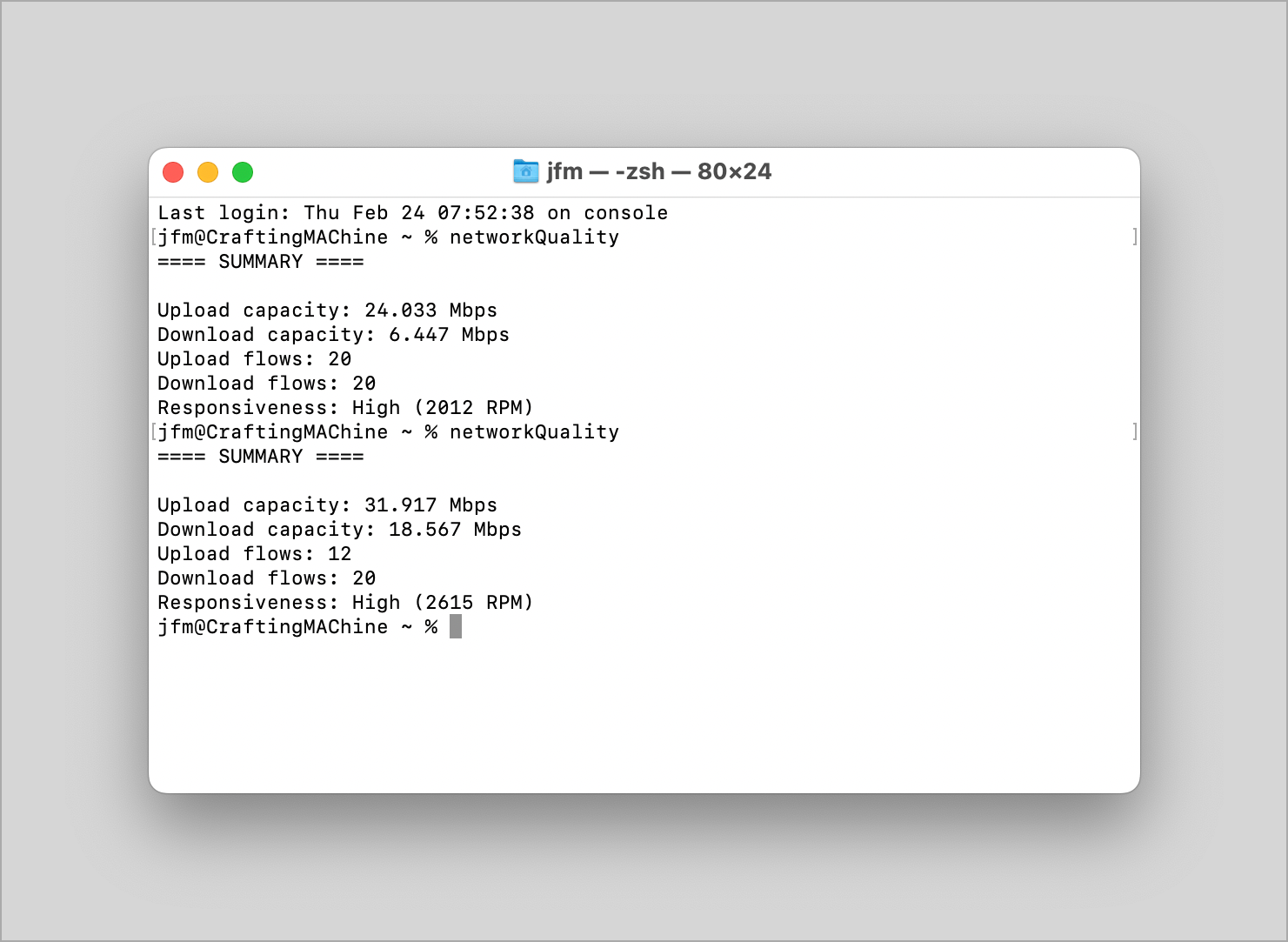 4️⃣ In this YouTube video, a Windows user discovers the new MacBook Pro and macOS. It's funny to watch and it reveals how rough some edges are in the macOS universe.
5️⃣ Here is a cool animation clip. It will make you smile. How much effort went into this? Quote a lot, I guess.
WHAT'S NEXT
Intel has a new boss (since last year) and I wouldn't count Intel out. But I think it will get worse before it gets better. Pat Gelsinger's plan is ambitious, let's hope he will be able to execute it.
To conclude this edition, first, here is a tweet about the pandemic.
I feel there's some secret organization that has suddenly decided the pandemic is over. It's incredible how things can flip, the energy can change, in what seems like overnight. NYC is packed again. Restaurants are busy. Offices are moving.
I feel the same. Most of the sanitary measures are being dropped one by one each week, like if it was over, but it isn't. We're not even in an endemic state. I'm vaccinated, I got COVID-19 in January, I feel the COVID-19 fatigue like everyone else, but we're not done yet.
Finally, what happens when we die? According to this article, our brain may experience what is usually called a "life recall". If true, that is cool. I hope this moment lasts as long as we perceive our dreams to last while we sleep. You can read the full study here.💀
---
This concludes the Numeric Citizen Introspection Newsletter edition #19 for February of 2022. See you next month for the next edition!
Building this edition of the newsletter took approximately seven hours of work, spread during the month of February. If you enjoy my newsletter, show me your support through PayPal or by becoming a paid member here. Thanks a lot for your support. Sign up here 🙏🏻