Newsletter
Numeric Citizen Introspection Newsletter #10
This is my introspection summary of my numeric life for May of 2021.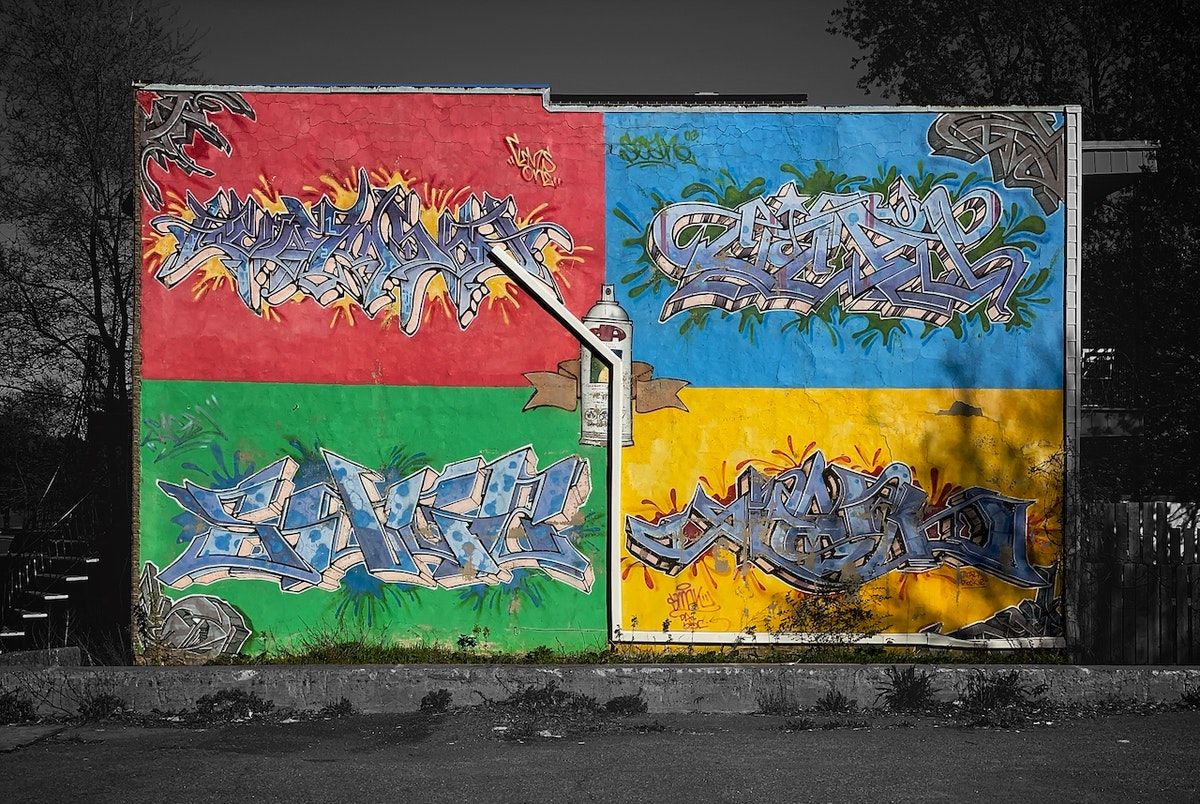 Here is issue #10 of the Numeric Citizen Introspection Newsletter.
While waiting for Apple's WWDC21 conference.
Let's start with this month's post highlights.
Are Apple's App Store policies limiting third-party innovation? What would it take for the developer's community to be happier with the App Store? At what price do we accept changes? How can Apple move forward without breaking the end-user experience? I'm in for innovation but not at all costs.
I wrote a recount of a horrible Apple experience involving the Apple Watch. It shouldn't be this way, Apple.
Introduction to Smugmug: the new home for my online photo library.
Post highlights from my microblog
Apple tidbits worth my attention
1️⃣ May was a pretty big month for Apple. Reviews of recently announced redesigned iMac, updated iPad Pro and tweaked Apple TV with redesigned remote came out. The latter is a small update, but the redesigned remote is a big improvement (John Gruber). Support for eARC on the Apple TV is intriguing. People got their hands on the new devices. Comments are mostly positive on the iPad Pro (Om Malik), but iPadOS is really holding it back (MacStories). The M1 chip in the iPad Pro is not about enabling macOS on the iPad. (9to5Mac). The 12.9" iPad Pro looks to be a big win for photographers (Austin Mann). The iMac received praises, but the device's chin is still controversial, yet it is a distinctive attribute of the machine, as illustrated here by a tweet of Tyler Stalman.
2️⃣ Great work by Michael Steeber for 9to5Mac celebrating the 20 years of the Apple Stores. Each year is highlighted with a quote and a visual. Very nice. This makes me think that it's been a very long time since I went into an Apple Store, because of COVID-19. I can't remember when, probably in the fall of 2019. It means that I never saw the iPhone 12 line in person, nor an iPad Air or the recently released iMac. Going to an Apple Store for me is like a ritual, after each new product releases. I like to see the store outfit updates, how busy the store can be, new products arrangement. As we are slowly getting back to normal, I'm guessing this summer will end this long pause of Apple Store visits.
3️⃣ To commemorate the week of disabilities, Apple released a slew of information tidbits about upcoming updates addressing the needs of people with disabilities (good summary on Tidbits website). It's quite impressive. Don't miss the demonstration of AssistiveTouch for the Apple Watch on Apple's website. I love to see Apple caring so much for these very edgy use cases. Are these innovative features coming from Apple Glass research?
4️⃣ Jonathan Ive, Apple's former design lead, recently made an address at California College of the arts. Well worth a listen. He may have worked on the new iMac, too.
5️⃣ Apple thinks that upgraded Apple Music will change music forever with spatial audio, lossless music format. Maybe, maybe not; it depends if you can hear the difference. Don't expect to use the original HomePod or AirPods Max; they don't support the upgraded format. Yet. Bummer. We'll have to wait for firmware updates, apparently.
6️⃣ Apple is opening a new store in Rome, Italy. It is mind-blowing. The attention to architectural details, the blending of tech with old-style design is stunning. That's part of the reason I love Apple so much. MacStories has a lot of pictures. I'm going to Rome this fall.. maybe I could pay a visit to this store!?
Must see photography stuff
I've been moving my online photo library to Smugmug this month. After a long stay on Flickr, Universe and Ello, it was time for consolidation on a photo-sharing platform the better fit my needs. As I wrote in "SmugMug — The Definitive Home for my Online Photo Library", I'm quite happy with the results. I expect to close my 500px account early next year when my subscription expires.
A picture of mine that I'm really proud of published as issue #25 in the Photo Legend Series on Substack. The work of AOWS highly inspired the tone of the image.
When I'm shooting with my iPhone, 80% of the time, I shoot in RAW. I could use Lightroom CC, but I prefer Halide1. This month, Halide was updated for the iPad. Apple's 2021 12.9" iPad Pro comes with the same rear camera system but with a much improved front-facing camera to power the Center Stage feature. One of the guys behind Halide, Sebastiaan de With, has some words to say about the updated iPad cameras, particularly, the ability to take macro photos. Pretty cool stuff. Will this come to an iPhone? Who knows.
On a very different subject, Gas stations have been part of our modern life for quite a while. Most of them are quite mundane but there some gems that are really architecture masterpieces. This visual summary post on Kottke's website is worth a look.
The following is a good example of what can come out of a RAW image after (a lot) of edits.
Another thing worth a look, a composite image of the moon made by combining 50 000 individual high-resolution shots. Spectacular. Many more stellar objects are posted on the author's Instagram account.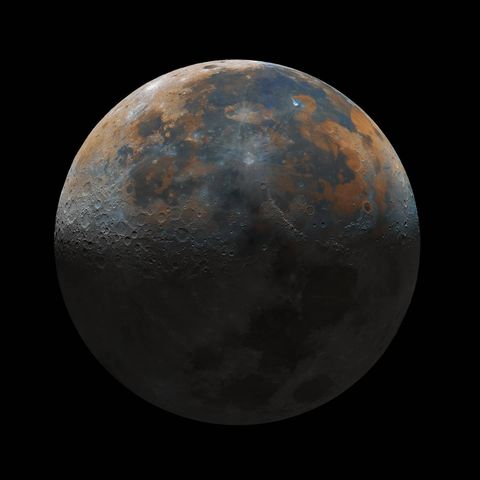 A post shared by @prathameshjaju
Do you know about Unfold by Squarespace? I can't remember how I found out about this photo-sharing web service. It looks nice but is very niche in its nature. The idea is to help creators build visual stories with their pictures. I think it could be used for my Photo Legend Series. Don't expect me to move my photos to Unfold, though. I'm just curious about the service.
An issue of this newsletter wouldn't be complete without a mention of Unsplash. They recently introduced a clever and convenient feature called "Uses". The feature allows a photographer to find where, on the internet, his or her pictures were used. Unsplash is crawling a small portion of the web, and Google would do a much deeper scan, yet the feature is welcomed. I tried it on a few of my pictures and found out how strange pictures can be put in unrelated contexts.
Climate change issues
Not quite about climate crisis or climate change, but this video is jaw-dropping. I love those rain downpours. It's really a must-see. Turn up the resolution to 4K if you can. I'm still searching for a way to put this clip as a screensaver on my M1 Mac mini.
Privacy stuff we should care about
STOP everything; this ad from Apple is very telling.
The ads Facebook didn't want you to see. The story behind them (lacking a few important "behind the scene" details, according to Gruber). Spectacular stunt for sure, which makes Facebook look really bad. Facebook is the numeric equivalent of cigarettes.
As reported by 9to5Mac, some American politicians are deeply concerned with Apple's relationship with China. Should we be concerned with every business because most of them depend on China for cheap labour? And we benefit from this all the time when we pay low prices for our goods.
Quotes to remember
Being curious fuels our appetite to learn, and wanting to learn is far more important than being right. — Jony Ive
Last year, our window to the world shrunk to the size of a smartphone screen. — Lance Ulanoff
What's next? I'm glad you asked!
I am looking forward to June because of two things: first, Apple's WWDC conference and everything it could mean for Apple's ecosystem and secondly, my two-weeks vacation. I'll have plenty of time to read, digest and write about the announcements.
Leftovers
1️⃣ Apple sure is opinionated but also can be stubborn (Ken Segall). My comment on Ken Segall's post.
2️⃣ That was back in 1997… worth the watch, at least when Steve Jobs starts chatting with the crowd. These days, the WWDC keynote is way more formatted and doesn't allow for such a chat session to happen. This shows how brave Steve was to take the questions or even some heat by the developers.
3️⃣ Speaking of history, do you know about MacTracker? This venerable utility is now at 20. The guys behind it put up a web page to commemorate the anniversary.
4️⃣ How do you rate a movie, a song or a personal photo? Jack Baty uses a three starts rating by default. Something he really likes gets upgraded to a five stars status. Something that he really disliked gets downgraded to one-star status. I should have known about this simple rule a long time ago when I rated individual songs in iTunes.
5️⃣ Do you know how many lighthouses there are in Europe? According to this animated map a lot. Must see.
Another must-see:
This concludes the Numeric Citizen Introspection Newsletter #10 for May of 2021. I would love to get your feedback and read your comments. Thanks for being a subscriber. Thanks for reading! 🙏🏻
Lightroom CC stores the photos in Adobe Cloud, while Halide relies on Apple's Photos library. I prefer the latter because it is open to third-party apps. Adobe Cloud is a closed ecosystem.