What If Apple Bought WordPress?
The idea may seem surprising but, what if Apple bought WordPress? Is such a thing even possible? And why on earth Apple would enter the self publishing world? Would this be another nice addition to their ever expanding services portfolio? Let's try to answer some of these questions. Why build a self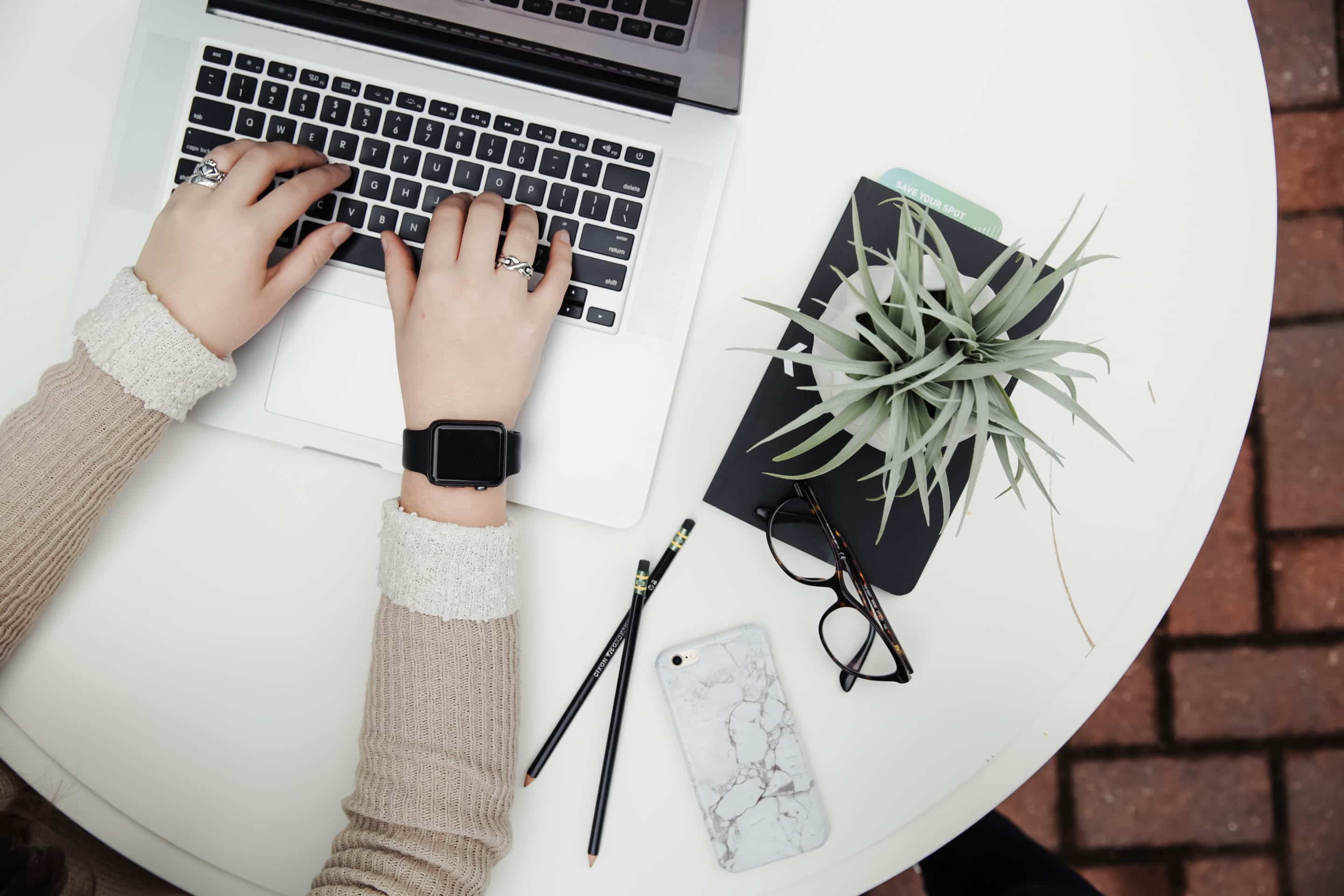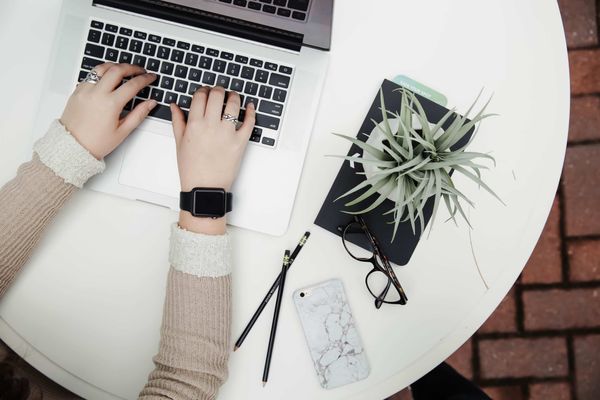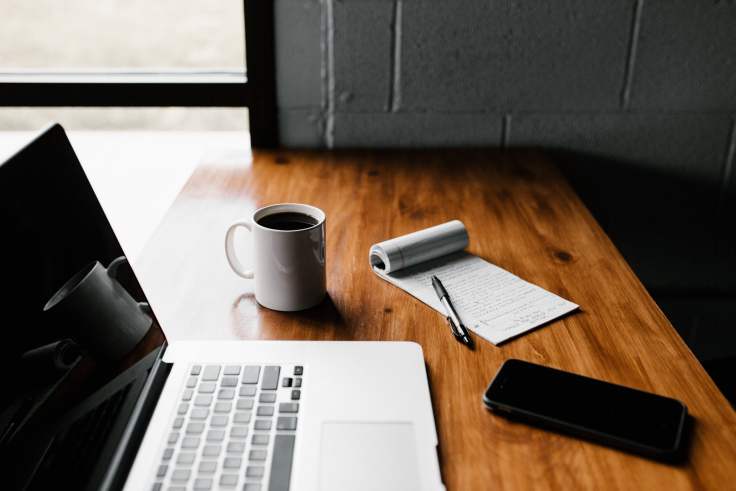 The idea may seem surprising but, what if Apple bought WordPress? Is such a thing even possible? And why on earth Apple would enter the self publishing world? Would this be another nice addition to their ever expanding services portfolio? Let's try to answer some of these questions.
Why build a self publishing platform?
There are many reasons for Apple to build a self publishing platform. Apple and the creative world are close to each other. In Apple's vision, allowing the creatives to express themselves with tools they like and empower them is one of their raison d'être. They promote creative sessions at their Apple Stores. They publish short films about film making and photography. From music, videos, photography and books, Apple is already offering many services for the creative world in the form of content publishing and applications. Why is Apple absent from the writing world? Is the blogging act a thing of the past? I don't think so.
Having a self–publishing platform would complement their current service portfolio. Writers could make use of current Apple Music content1 in their own content. Music creators could use this platform to publish complementary stuff to their music. Photographers could use iCloud Photo library albums to show their best stuff. There are so many things already in place for Apple to take the plunge.
Remember iWeb?
This wouldn't be the first time that Apple would be involved with self publishing service and indie creators world. Do you remember iWeb? This macOS application was in fact a publishing client for Apple's web hosting service. An iWeb site could include text, photo albums, navigation menus, page counter2, footer and simple widgets.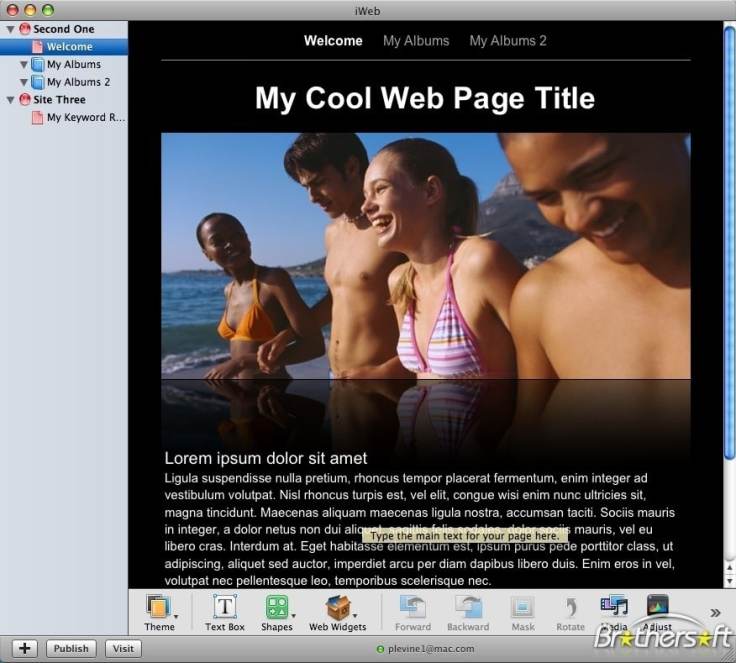 iWeb was part of iLife digital lifestyle applications. It launched in 2006. It didn't last long and was killed in 2010 as part of the last release of iLife3. That was sad as I really liked using this app which allowed for a WYSIWYG experience that only Apple cared to offer.
What is WordPress anyway?
WordPress is a content management system or a CMS for short. A CMS allows the user to write content (text articles), manage it and publish it. Keywords, categories and collaborative work are all part of a CMS. WordPress is based on open source software. This software is under the GPL license model.
But there is WordPress.org and WordPress.com, what is the difference you might ask? You'll find a great article on the difference between them. Here is a summary of the differences:
WordPress.org is the popular content management system (CMS) that you always hear about. This is the real WordPress, and it is 100% free. It is often referred as self-hosted WordPress. When you hear things like you can create any type of website in WordPress with plugins and custom themes, this is the WordPress people are talking about.

WordPress.com is a web hosting service that offers a stripped down version of WordPress to make it easy for you to blog. You don't get all the WordPress goodies like plugins, custom themes, etc.
Buying WordPress
Apple could buy WordPress.com but the most interesting thing would be for them to create a new self–publishing platform based on the open source version of WordPress. Not only it is possible, the GPL license allows it. they can even rebrand it as they wish and sell it the way that want it and make money out of it.
An Apple branded CMS based on WordPress coupled with rock solid backend services and native macOS client would be a killer. I would expect Apple to bring their savoir faire in order to simplify the process of writing, editing, collaborative work and publishing.
As you probably already know, WordPress has a big community of developers. I would expect Apple to keep the spirit of openness of the platform for extensibility via plugins support. Imagine an App Store tailored for hosting and selling plugins. That would be really cool. Finally, such a CMS should have a native client application preferably running on Apple's platforms4.
Privacy first
Don't forget Apple's stance on privacy. In a potential controversial decision, user tracking would be limited. Ads would be available only for free content in exchange as Apple would allow a paywall feature for those who would like to enable it and get paid based on traffic volume and user interaction with content. This business model would be something like the Partners Program of Medium. They do a great job with this5.
Going to market strategy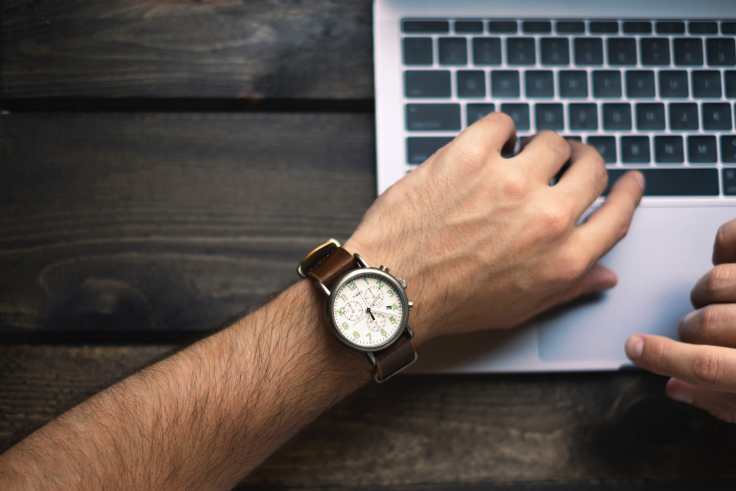 For the sake of this article, let's say Apple's self–publishing service would be named "Express"6. Apple could introduce Express as part of their services with a free tier and a paying tier. Again, content consumption would be free but publishers could establish a paywall if they wish, Apple collecting a pourcentage of these revenues. Payments would be based on Apple's current payment services just like on the App Store.
Also, Apple could select the best articles and make them available on their News+ service. Subscribers to News+ could also get access to Express for publishers wishing to opt-in. This would create a synergy where self– publishers would get a lot of exposure. Apple on the other side would benefit with more people interest in News+. Everybody wins.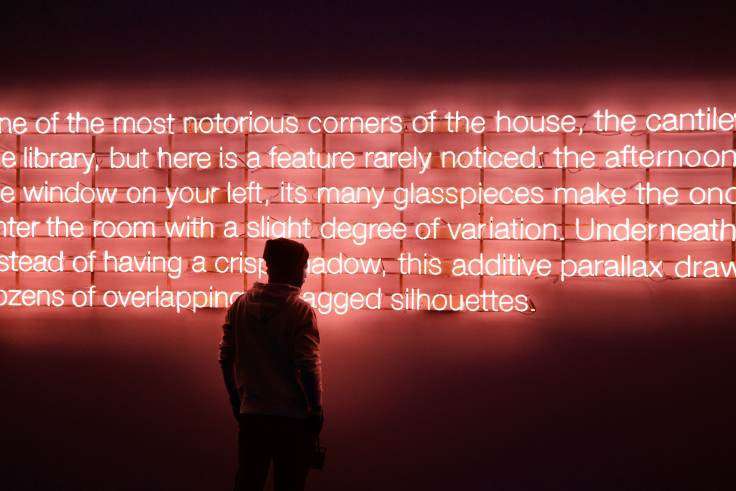 If you think about it, Apple entering the market of self–publishing is not a far fetched one. This would perfectly complement their current service offerings. But in a world of imagery, words are more and more reserved for an elite, a niche kind of thing. I hope I'm wrong. I hope Apple can think different here too.
What is your take? Feel free to leave a comment or engage discussion! Comments are always welcomed!