Technology
Using Synology NAS for Hosting my Blogger Visual Assets
As a long-time blogger, my digital assets grew to a point where a solution was needed to manage them effectively using its own solution: Synology Moments. Let's see how I came to this solution.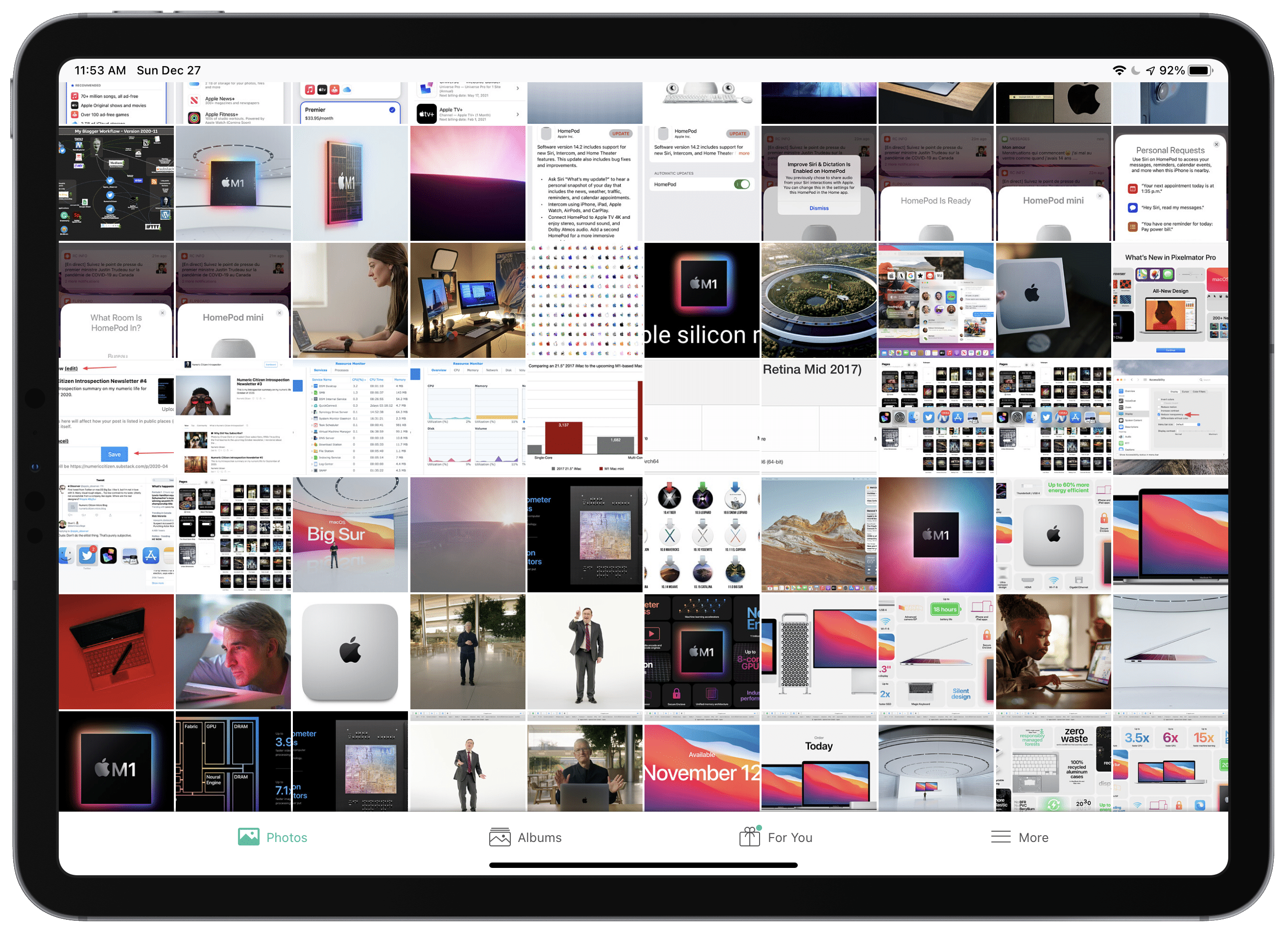 Managing digital assets can be challenging for content creators like bloggers, digital photographers and video producers. This article exposes a solution to a common problem for those who like to be organized and efficient in their work or even hobbies: how to manage digital assets without mixing them with your personal photos. First, let's start by presenting my challenge as a long time blogger.
The problem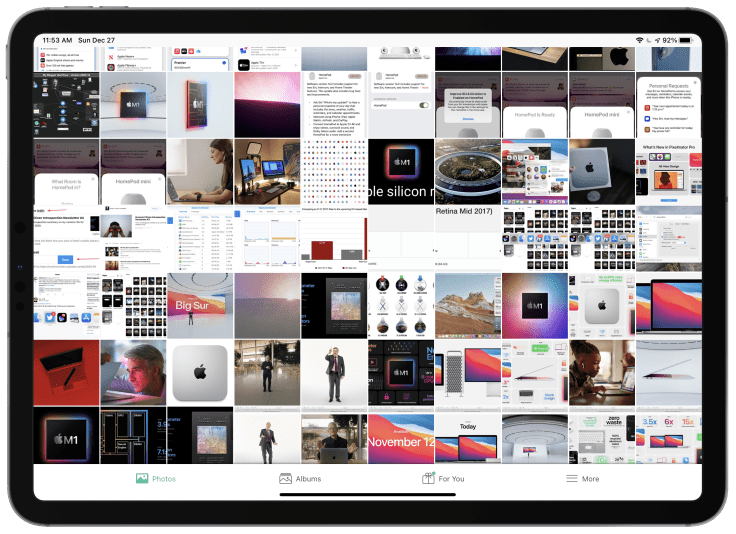 Over the years, I created and amassed countless screenshots and diagrams for my articles and blog posts. Up until now, I was using a mix of Apple's iCloud Photo Library and a folder structure on my computer for storage purposes. By using the same iCloud account on all my devices, these assets are readily available for use; It's the power and convenience of the Apple ecosystem. What if I don't like to intermix personal photos with screenshots or other visual assets? That's the problem I'm trying to solve. Creating albums doesn't meet my goal. Since Apple doesn't allow creating multiple iCloud Photo libraries on iOS and iPadOS (it's possible on macOS's Photos, though), I'm out of luck. Simple things like assigning keywords, backing up the iCloud Photo Library are not as easy as it should be. Moving everything out of iCloud Photo Library to a folder structure is not a complete solution either. There is a need to find a better solution, and selecting one must meet many essential criteria.
With a better understanding of the challenge, we can look at what a solution must have to be considered.
Must haves
The solution must allow assets access from a filesystem (as files and folders; something not possible with iCloud Photo Library) as well as from a library presented visually. The latter usually provides features like searching and indexing. Renaming and moving files around should be allowed without breaking any references in the catalog. A tagging mechanism must be available. Searching must be easy and fast. Assets should be easily protected against hardware or other significant failures. Photos metadata must be exposed and available for search. Restoring data should be flexible, like allowing easy backup content browsing and individual file restores. Content should be available from the Mac or a mobile device like an iPad or an iPhone. Features parity among platforms is also essential to provide the maximum flexibility for managing and accessing the library content. Being able to quickly grab something from the catalog for inclusion in one of my articles is also essential. It should be as easy as it is with iCloud Photo Library.
Without these essential features, the solution isn't a candidate to replace my iCloud Photo Library use. But, that's not all; other features could add even more value to any possible replacement solution. Let's see what those are.
Nice to have
Sharing a single file or an album could be useful in some situations. Face recognition would help to search for people when saving photos of public figures. Animated GIF should be supported. Grouping of similar images would be handy as the library grows with albums. Mobile apps should support Apple's latest operating system releases and technologies they enable, like iPad multitasking, iOS share sheet, etc. Basic photo editing features like flipping and reframing could also be nice to have.
Now that the requirements are clearly defined let's see how a solution came to light quite unexpectedly.
The solution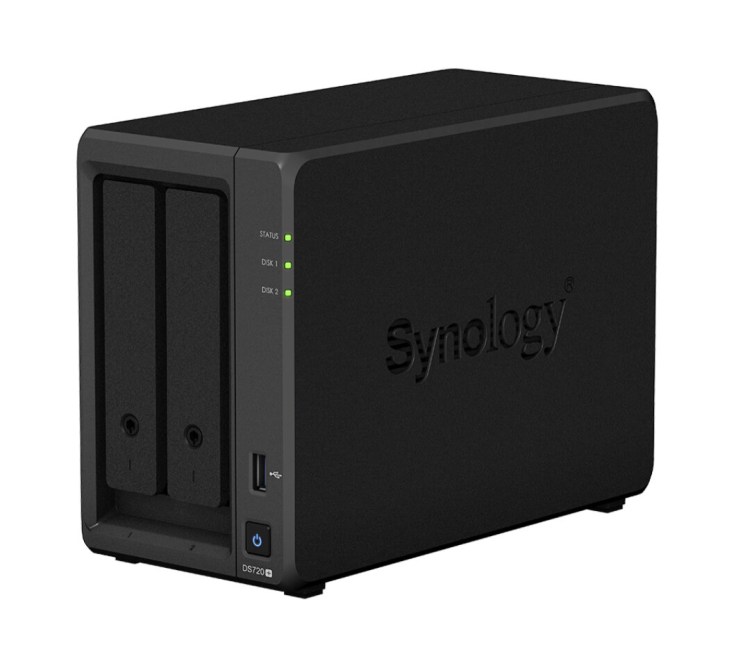 After getting a Synology DS720+ NAS last fall, I spend some time experimenting with the included Synology Moments application, their photo management solution. It is easy to install within the DSM environment, and getting it up and running was a breeze. Once running, importing pictures can be done using the Upload button in the web interface or only by copying files to a CIFS share automatically created during installation. Synology Moments relies on Synology Drive for its operation. I started with a small proof of concept with my current assets stored in a folder within iCloud Drive. I currently have more than 1300 photos and illustrations; it's only the beginning. As more content gets added, the more keywords and the better the value of this catalog for my blogger workflow. After a few hours, this was it: Synology Moments met all my requirements stated above. Looking ahead, Synology is working on the next major release of the NAS management operating system, DSM 7.0. I tested the beta release, which includes a revamped and simplified photo management application now called Synology Photos. I did the same proof-of-concept with my photo sample, and it worked perfectly fine. Synology Photos is a substantial upgrade that brings a unified solution for managing photos for those like me who want an easy browsing mode in a folder-organized view in addition to a traditional album-based method. DSM 7.0 is expected to become available to the general public sometime in 2021.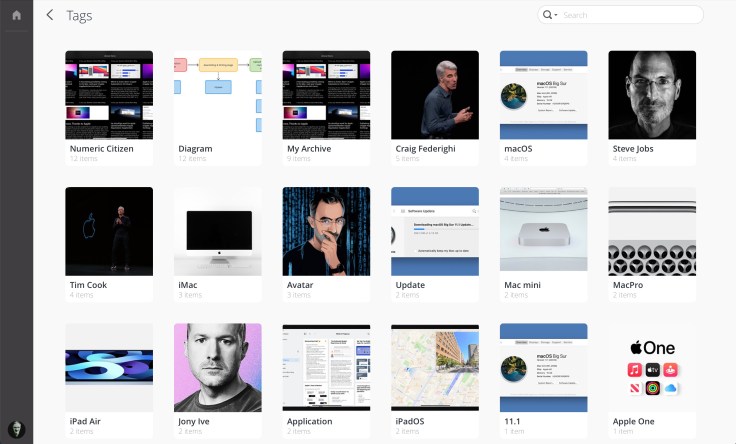 This article exposed a solution for keeping my personal photos in one place and all my blogger visual assets in another. Synology Moments is a great solution that works perfectly for me. In the coming months, Synology Photos will make it even better. With the release of their management software, DSM 7.0. A long-term solution requires commitment, it's certainly looking to be the case here.
Side note: How did I import all my current visual assets into Synology Moments? Simple. First, by connecting to my Synology NAS via the Finder using the smb protocol (smb://), then selecting the Home folder, then the Moments sub-folder. These are automatically created when installing the Synology Moments application within the NAS unit. From there, a simple drag-and-drop of my folders tree into the Moments directory, and voilà! As soon as Synology Moments starts receiving the first files, thumbnail generation and indexing immediately started.