New Tips and Updates About GuruShots Game
The 2021 edition is out NOW! Don't miss it and aim to become a GURU! Don't miss part 2 where I give two examples to explain how much time you should expect to play in order to be successful. Recently, GuruShots introduced a few changes to their game and I thought this would be a… Continue Reading →
The 2021 edition is out NOW! Don't miss it and aim to become a GURU! Don't miss part 2 where I give two examples to explain how much time you should expect to play in order to be successful.
Recently, GuruShots introduced a few changes to their game and I thought this would be a great occasion to bring you some updated comments about the game.

First, let's go over the Daily Reward feature. This new feature allows the users to accomplish tasks (generally four) in exchange for perks life free Fills, free Swaps and free Keys. The tasks are typically to do voting sessions in currently running challenges, join a new challenge, like photos or level up to Elite level is one challenge. Once these tasks or goals are achieved, you get random perks in a random quantity. Typically you'll get two free keys or 3 swaps. This looks to be random.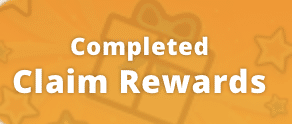 The Daily reward has been introduced to help improve users' engagement with the platform. I must say that for me it did change my involvement with the game. Another effect is that I'm able to get free stuff that I had to pay before. I'm not sure this is what the owner of the game wanted though. But hey, I'm not complaining 😃.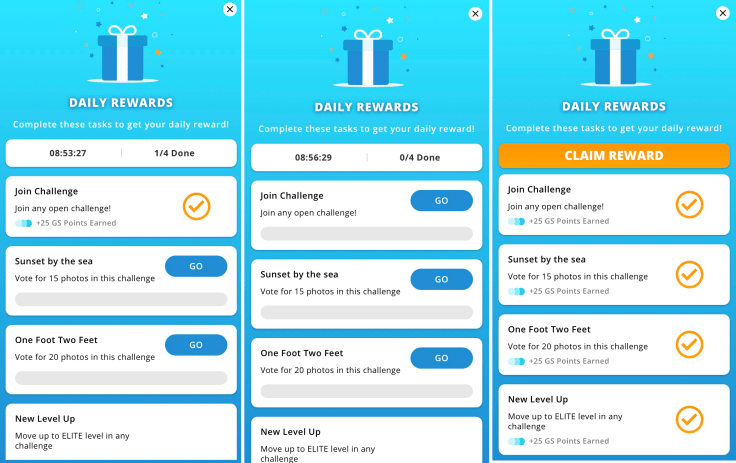 Here are a few tips to maximize the use of Daily reward:
For tasks asking you to enter into a new challenge, usually in the same batch of tasks they ask you to move to Elite level… so select a challenge where you have enough chances to make it to this level… Don't select a newly started challenge… pick one where there are between 24-48 hours left before the end… It depends also on your talent to get to the Elite level for sure.
Don't upload new photos unless a daily reward asks you to do so… you maximize GS points and your chance of completed daily rewards tasks by waiting for them.
Try to align your voting and liking sessions while a daily reward is currently active because they always ask you to vote in challenges or spread your love by liking pictures.
Also, the iOS app has been redesigned and I must say that I hate it. Everything is harder to accomplish with this app now. It is harder to see challenge ranking, it is harder to start a voting session, it is harder to scroll, information density is lower, etc. In short, a bad move.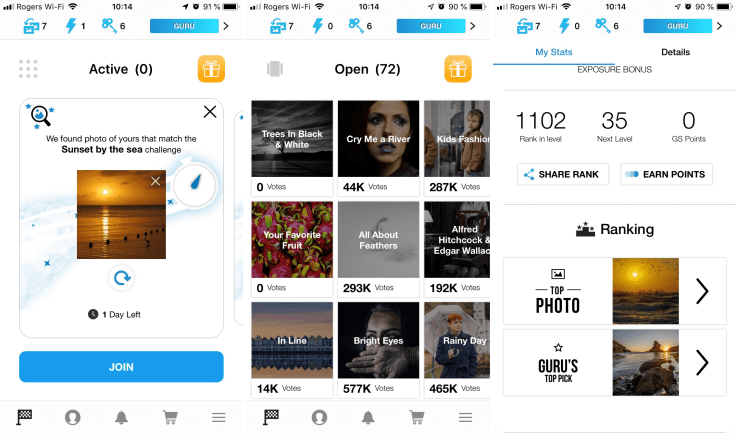 Finally, I asked to become a Guru with challenge creation right. I've got an email after they accepted my request. It's been 2 weeks now and I'm still waiting for one of my challenges to go live. Since then, I created five new challenges but they are still in review. I'll keep you posted on the process of managing running challenges. For now, here is how the dashboard looks.

My previous articles about GuruShots are still relevant: How to become a guru at GuruShots and GuruShots Tips, Tricks and Cheat Sheet.