The Ultimate Twitter Tips and Tricks for Mastering Your Twitter Experience
Learn how I took back control of my Twitter experience by taking advantage of Twitter Lists, muted words and hashtags and the right Twitter client.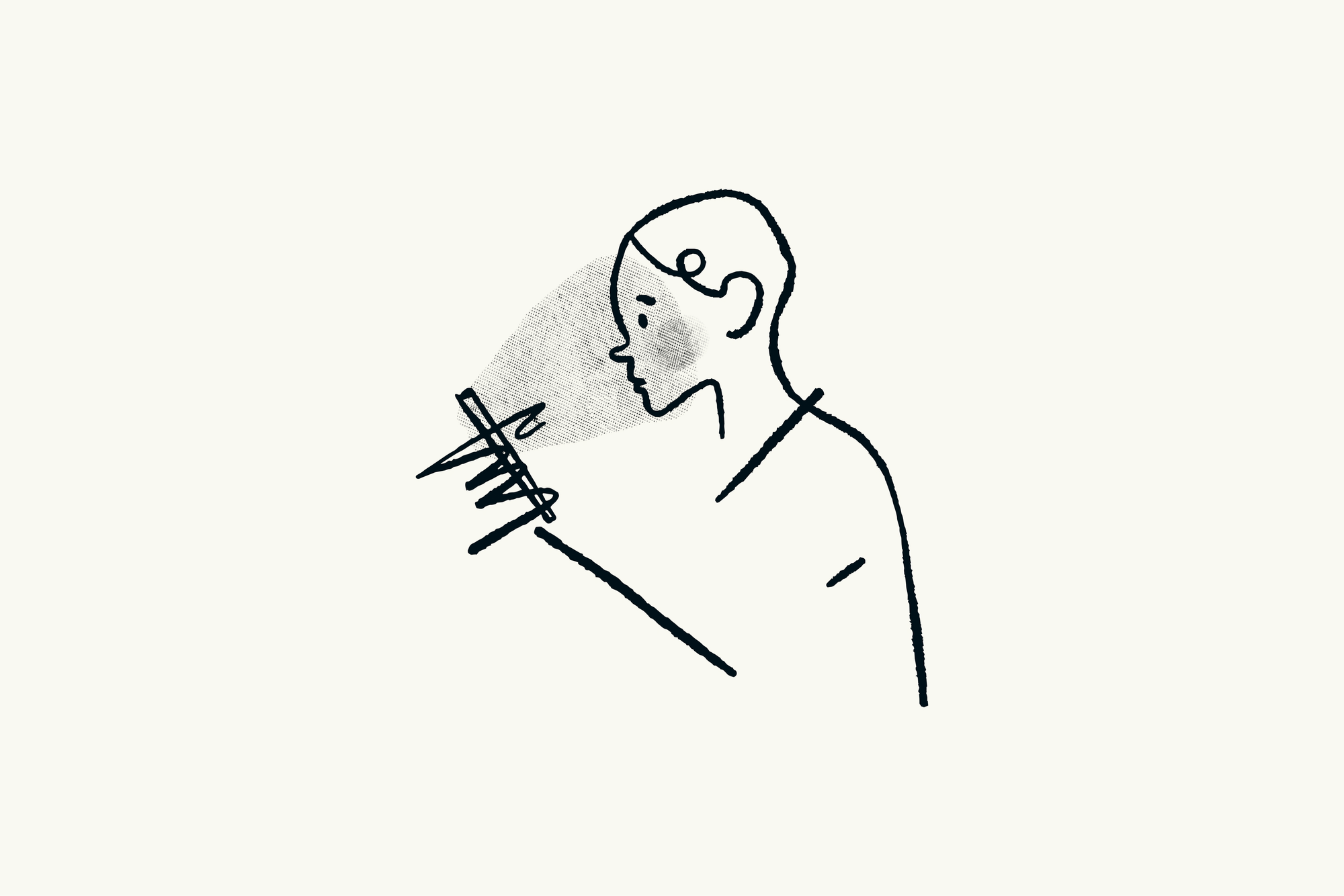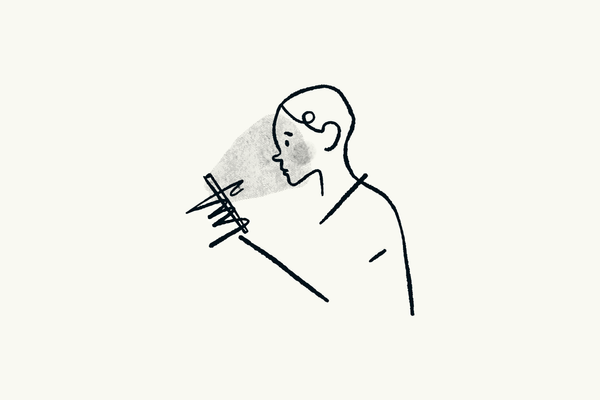 This article is about giving you the most effective tips and tricks to master your Twitter experience. It is all about taking advantage of Twitter lists, muted words and hashtags, using the best Twitter client and even third-party services like Mailbrew.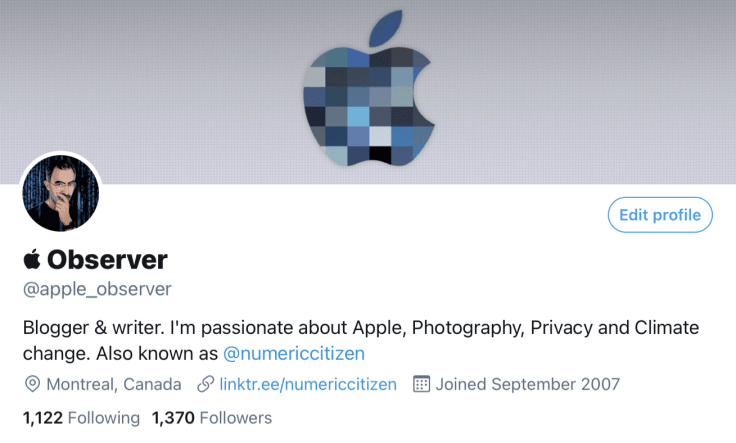 Estimated reading time:  13 minutes
Over the years, the list of people that I follow on Twitter grew out of control. As a matter of fact, at the beginning of 2021, I was following more than 2300 Twitter accounts. My timeline became so noisy, its usefulness slowly decreased. From news outlets, Apple pundits, photographers, designers to tech people, my timeline was a messy melting pot. As a consequence, my Twitter experience suffered and became a non-productive and time-consuming one.
"Twitter and Facebook still feel too much like shouting into the void and waiting for the replies. Many of which never arrive because we all have hundreds of people to follow and simply can't keep up with it all. Clicking follow on more and more people to give ourselves more and more to look at, for no other reason than 'that's just how it's done'."Greg Morris
It was time for a spring cleanup. It's time to make it more personal. Let's see how I transformed my Twitter experience with the following tips and tricks.
Tip #1: Creating Twitter lists
Before the curation process could start, the first thing was to create theme-based Twitter lists. These populated lists with the most interesting accounts would then allow me to experience Twitter using a theme-based filtered view. With theme-based lists, it is like having many Twitter timelines1.
When I started the curation process, my Twitter lists were private, but I decided to make them public. I thought they could be of interest to my followers. By using a meaningful name, a complete description and a great header photo, my Twitter lists were designed to be inviting. People started following many of them probably in part because of the attention in designing them. Also, keep in mind that by adding an account to a list, that account is notified. The user can then take a look at the list and see what it is all about.
When creating a list, it is best to enable the "Don't show these Tweets in Home" option. To keep my home timeline free of unwanted tweets coming from the list's members. Also, most of my lists display the tweets in chronological order2. It's mandatory to keep control of my Twitter experience.
Tip #2: Unfollow staled accounts
After creating my Twitter list, it was time to populating them. But first, a cleanup was needed. According to this study, 10% of accounts on Twitter create 80% of the content. In other words, there are a lot of staled or "observers-only" accounts. Because of their stale state, they don't belong to a Twitter list. By using a service like Untweeps, I quickly removed many hundreds of accounts.3 I chose to unfollow an account that didn't post a tweet in the last 60 days. It was a good start, but it wasn't enough. Unfollowing people wasn't mandatory, but I wanted to bring down my accounts following count to be less than my followers count4.
Next, the curation of Twitter accounts step began. Each day, while scrolling through my home timeline, I curated accounts by either migrating them to one of my Twitter lists or unfollowing them altogether if it was no longer required to follow the guy.  I made an exception for protected Twitter accounts: I didn't unfollow them but I did put them in a list. Otherwise, putting them in a list without following them would remove the visibility of their tweets on the timeline.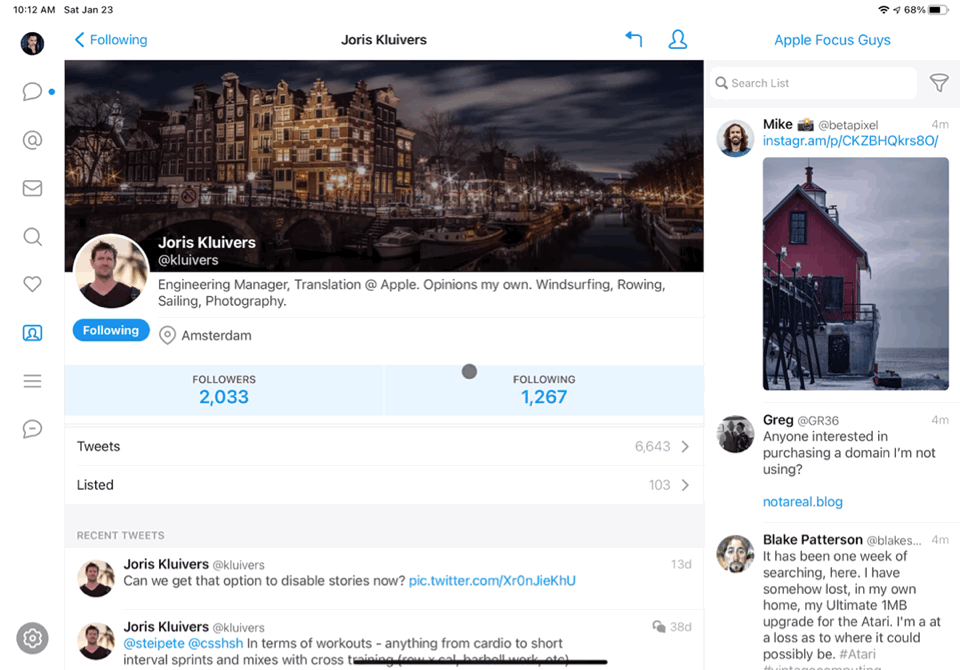 A note on managing many lists with the official Twitter client: my most frequently used lists are pinned to the top of my home timeline, making it easy to switch to another list. But pinned lists settings are per device only. Also, a Twitter user can be a member of more than one Twitter list. For example, I used to follow many indie iOS developers who are also designers; they fit my Devs list and my Designers-UI-UX list.
Tip #3: Using muted words and hashtags
Another important tip is to use muted words to remove even more noise from my different timelines. In recent months, there were many discussions surrounding the American presidency. I had no choice but to use a lot of muted words. I made sure they were applied to my home timeline as well as to my lists, search results and mentions as shown in the following screenshot.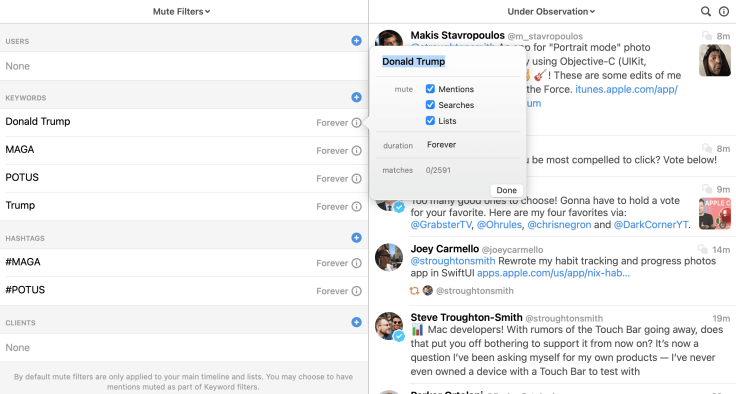 Muted words are easier to manage in Tweetbot than with the official Twitter. They don't sync between devices which is annoying. I had trouble finding them on Twitter, but they are readily accessible in Tweetbot.
Tip #4: Remove unsolicited content
Twitter still keeps control of a certain aspect of the timeline. For example, any members of my lists who happen to like a tweet will push that tweet to my timeline. I cannot change this behaviour. The same thing happens with replies from people who are members of one of my lists5. Also, subscribing to Twitter topics (like "Apple") triggers tweets to show up on my home timeline. I decided to unfollow any topics because of that.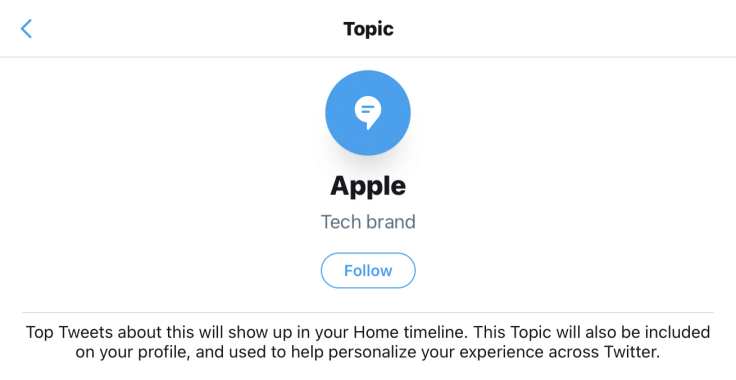 Similar to people's likes, retweets by other Twitter users are uncontrolled. I still get many retweets in my home timeline. Why? Many of my lists already contained members added a long time ago and I forgot to unfollow them. If these users retweet someone, I would get their retweets on my home timeline. To fix this issue, unfollowing the users does the trick. For those accounts that I still wish to follow, turning off the retweet on them also fixes the problem.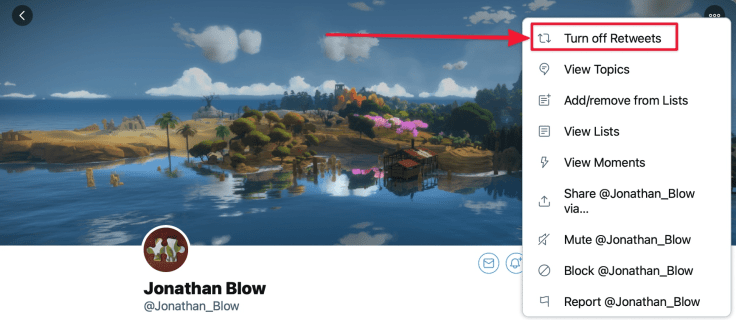 Finally, other unsolicited contents are ads. To stop their occurrence, I returned to the excellent third-party Twitter client: Tweetbot. But not all features are available as per the limitations of the Twitter APIs available to third-party apps. What about those numerous promoted tweets? Simple: as stated earlier, I don't use the Twitter official application anymore. I rely on Tweetbot instead 95% of the time. Promoted tweets don't show up.
Tip #5: Use Mailbrew digests
The Twitter experience goes beyond using a Twitter client. This is where Mailbrew comes into play (read my review of Mailbrew here). There is one Twitter list that I keep private, it is called "Under Observation". This list is reserved for a melting pot of accounts that are highly interesting. This list is the source of a newsletter generated with Mailbrew.
While surfing my Twitter timeline, if a user looks interesting, I'll add it to this list before following him or adding it to other lists. On Mailbrew, I added this Twitter list as the source in a private brew. What Mailbrew is doing for me is to get a maximum of 100 popular tweets from users on this Twitter list. A maximum of five tweets per user to make sure a single user doesn't flood my digest. My next digest only contains the most popular tweets from this Twitter account under observation. It's pretty clever, isn't it?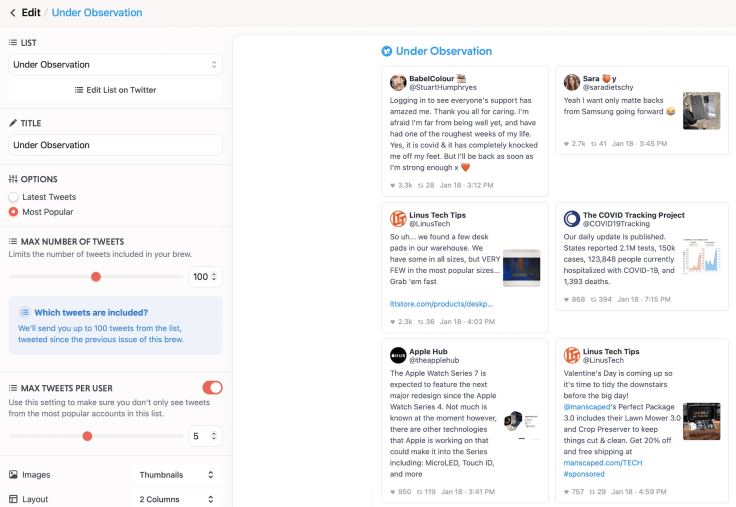 Now what? Some unexpected side effects
By unfollowing someone who happens to follow me, it could trigger an unfollow back6. The other guy might interpret your unfollow as a negative signal. To mitigate that, sending a DM to users explaining why I was unfollowing them helped. Adding someone on a list usually sends a notification to the other user also helping to mitigate the bad impression this might leave.
I'm still not done with my Twitter reset yet. The curation process is still ongoing. My Twitter experience is greatly improved. A side effect of timelines being much more focused is that my time spent on Twitter decreased significantly. In other words, not only I took back control of my Twitter experience, I've got more time off the platform to spend on other things. I didn't expect that.
There are a few downsides of this massive unfollow of Twitter accounts that you should be aware of. Internet services that depend on Twitter for specific features were unexpectedly affected by my account's curation. For example, Substack allows you to discover other newsletters by connecting to my Twitter profile and see which accounts I'm following. The same goes for Nuzzle, a news referencing service based on recommendations from Twitter accounts that you follow. The fewer people you follow, the less the content is relevant.
Overall, not only I took back control of my Twitter experience, I've got more time off the platform to spend on other things
Public Twitter lists are visible to all. When someone is visiting my profile, they can see the lists and choose to subscribe to them. It is already happening. I didn't expect that. Conversely, though, I don't subscribe to any Twitter list as it makes the experience confusing because the Twitter client doesn't make a clear distinction between my lists and those that I would subscribe to.
Which Twitter client to use?
A big part of the Twitter experience depends on which Twitter client you use. Up to now, I relied on the official Twitter client, but during this Twitter reset, I returned to Tweetbot for many reasons. First, it is a fast, lightweight and well-designed client7. Nearly all Apple's hardware platforms are supported. Tweetbot doesn't display ads or promoted tweets. It is easier to manage list membership with it. The multi-columns view on macOS as shown in the following screenshot is easy to set up and can be modified to my liking.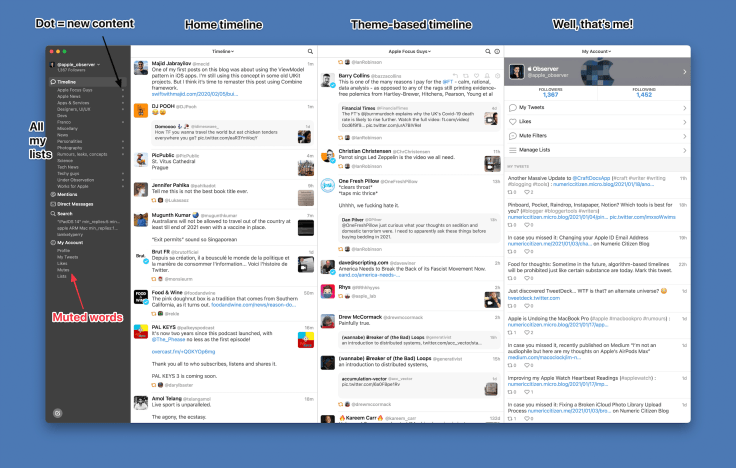 The leftmost column is the Twitter home timeline. The second column displays tweets from a selected Twitter list at the top of the column. And the third column is a list of my latest tweets. Tweetbot also offers a visual cue when new content is available in a timeline with a little gray dot on each list's right side and a counter at the top of the timeline. It's convenient.
While searching for how to create Twitter collections, I discovered TweetDeck. Twitter collections are displayed within Tweetbot while browsing a Twitter profile, but I didn't know how to create them. The official Twitter client doesn't support them, which is weird. They are created using TweetDeck, available at https://tweetdeck.twitter.com. It's not a perfect visual experience, but it does look like my current setup in Tweetbot.
Quick tour of a few of my Twitter lists
To help you create your own lists or maybe find some inspiration for doing so, here is a quick tour of a few of my Twitter lists. One of the very first lists I ever created was "Devs" back in 2008. It was meant to group a bunch of indie iOS developers8. This list has more than 275 members. Another list is "Apple Focus Guys" which is grouping people who tweet a lot about Apple in general. The list "Apps and Services" puts together all the Twitter accounts related to the many services and apps that I use personally, most of them part of my blogger workflow. I definitely encourage you to pay a visit to my Twitter profile for a complete view of my Twitter lists. Feel free to follow them as you see fit.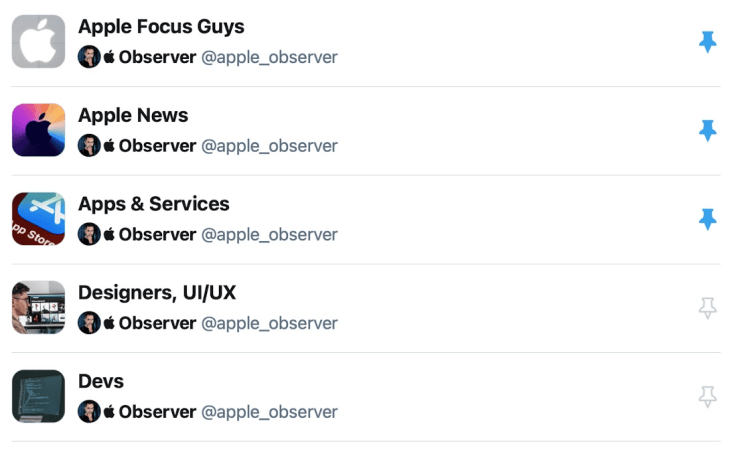 Public lists can be shared with a hyperlink. You can also see that my Twitter account is part of more than 130 Twitter lists, which I find flattering.
Putting it all together
Let's do a recap. I rarely follow a Twitter account now. Instead, if an account posts interesting things, I'll add the account to one of my lists. If this account is highly interesting, I may add it to my "Under Observation" list for use in Mailbrew.
In summary, a transformed and highly personal Twitter experience is achieved by taking the following actions:
Create Twitter lists based on themes, interests or any other topics of your choice.
Provide a meaningful list name, description and don't forget to put a nice photo for the header.
Enable chronological order on each Twitter list.
Unfollow unused or staled accounts.
Unfollow any Twitter topics.
Use muted words and hashtags to filter out undesired content.
Disable retweets as much as possible on the account you still follow.
Migrate any followed accounts to a Twitter list then unfollow these accounts.
Only keep the very most important Twitter account to a minimum for your home timeline.
Use Mailbrew to generate a digest of Twitter account of special interests.
Skip ads and promoted tweets by using a third-party client only like Tweetbot.
---
Final words
What about my home timeline? When I'm done with my curation process, It will become a timeline of VIPs. I'd like to follow only a few hundreds of the most interesting accounts. Nothing more, nothing less.
It's been a long but fruitful journey. I'm now following less than a thousand9 accounts instead of 2300 before my Twitter reset. Using Tweetbot to spend some time on Twitter is a delightful experience. Depending on my mood or objectives, I always have the right timeline theme on hand that will support my interests of the moment. It is priceless.
With Twitter lists, you don't have to follow a Twitter account to see their tweets. That's the key. ↩
I'm not too fond of those algorithm-based timelines. ↩
Periodically using Unsweeps should be done periodically, in my opinion.  ↩
It is a psychological thing for me. When I look at people's profiles, if they follow much more people than they've got followers, I'm suspicious. It's irrational, probably.  ↩
I guess Twitter wants engagement. ↩
Actually, it wasn't that bad. Actually, my followers count increased. 3 ↩
The official Twitter client always has been slow to start, and its design is uninspired. ↩
I've been an indie iOS developer myself from 2009 to 2013. ↩
This number keeps going down by the day. ↩