photography
Pixelmator Photo Getting Serious
Following the recent update of Pixelmator Photo, I had a chance to play with it. From what I'm seeing, this photo editing app for iPadOS is getting really serious. Now fully supporting iPadOS 13, this update brings quite a few notable features. Support for iPadOS First, this Pixelmator Photo update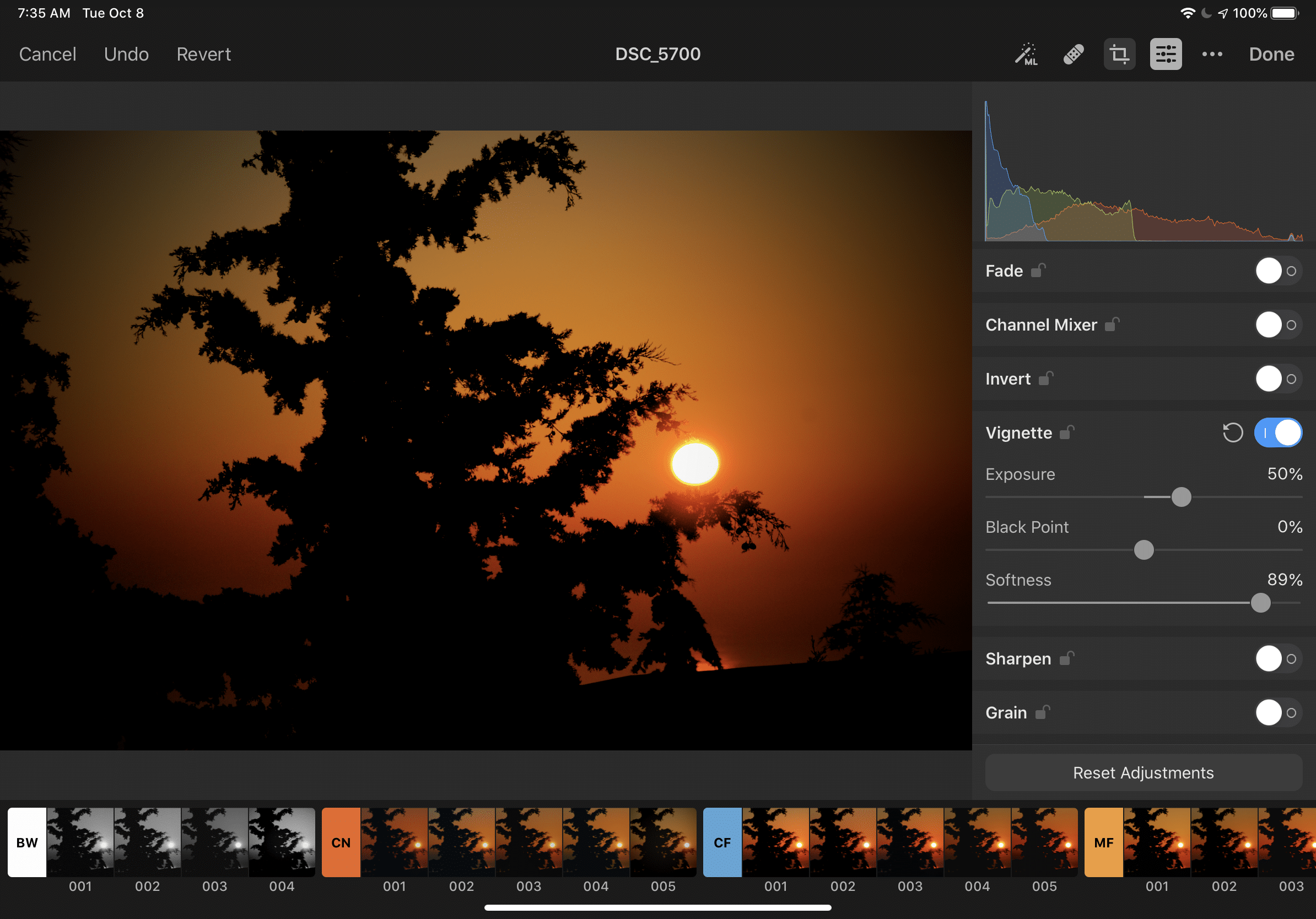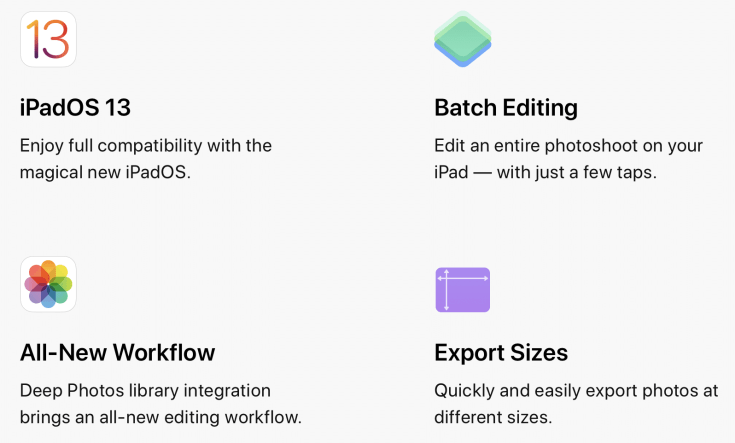 Following the recent update of Pixelmator Photo, I had a chance to play with it. From what I'm seeing, this photo editing app for iPadOS is getting really serious. Now fully supporting iPadOS 13, this update brings quite a few notable features.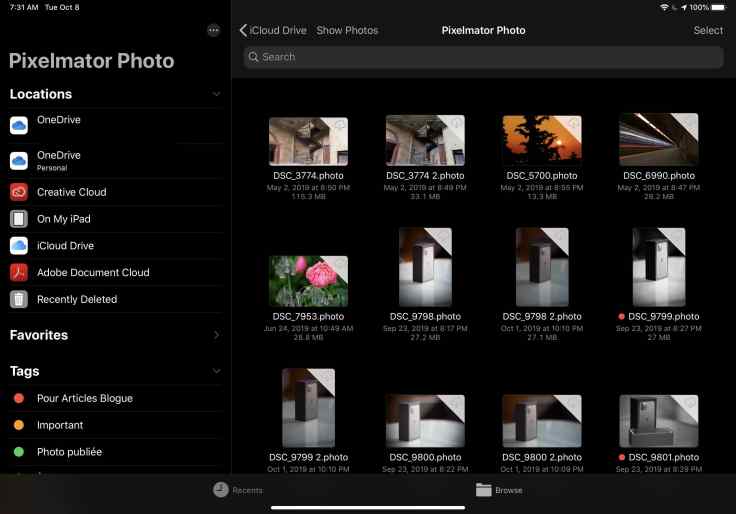 Support for iPadOS
First, this Pixelmator Photo update brings full integration with the iPadOS document browser. Photos can now be imported from there, including from a USB drive. After Darkroom, it is the second photo-editing application that I'm aware of capable of importing RAW images this way.
Second, Pixelmator Photo no longer requires importing photos from the iPadOS library to edit them. It used to create duplicates for that. Now, edits are directly saved within the library. Users can still revert to the originals though. Switching from the document browser to the photo library view is done by tapping a simple button. The integration is well done and I love it.
Batch processing
A surprisingly powerful batch editor is part of this update. The design is really nice and allows for simple actions to be packaged together to form a workflow. Photo resize, filters, machine learning processing, cropping and export are a few of the actions that can be applied to a group of images. This feature is unique.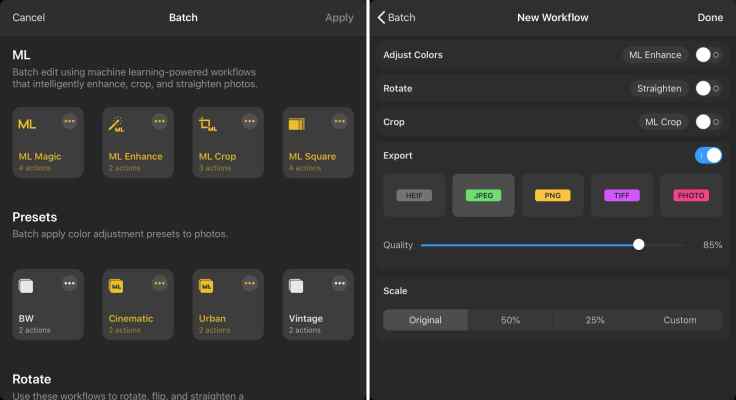 Pixelmator Photo now sits just beside of Adobe Lightroom CC on my iPad. For a more complete review of Pixelmator Photo, please read "Pixelmator Photo for iPad: a Capable Photo Editor at a Low Price". The following image was edited with Pixelmator Photo.