Apple
On Vacation With iOS 13 – Serious Frustrations
First, consider this typical vacation scenario: you take many pictures with your iPhone while visiting a small town. The next day, you pack all your things to catch a flight that will bring you to your next destination. While sitting comfortably in your seat during flight, you grab your iPad and lau
First, consider this typical vacation scenario: you take many pictures with your iPhone while visiting a small town. The next day, you pack all your things to catch a flight that will bring you to your next destination. While sitting comfortably in your seat during flight, you grab your iPad and launch Apple's Photos app with the intention of doing some photo editing of the pictures you took the day before. The first thing you notice is the photo you wanted to edit is not available for editing. You then wonder why before getting upset about this situation. Why is it such a big deal in 2019? Very frustrating for sure.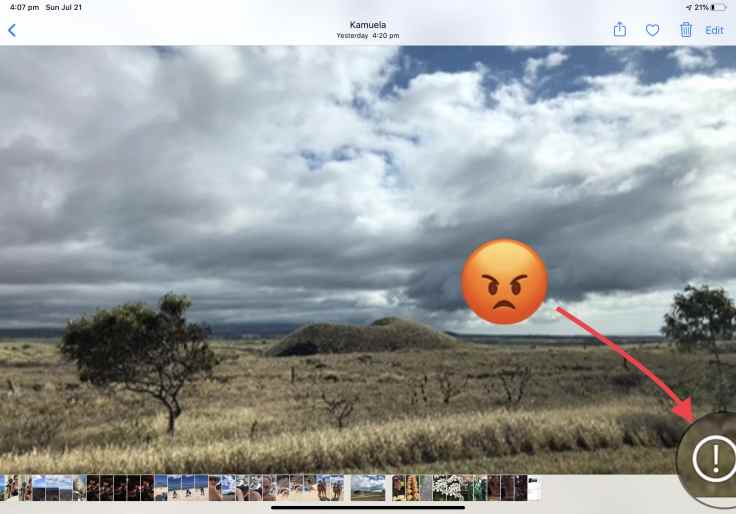 This situation just happened to me on flight from Kona to Honolulu. So I decided to write about it so you know that it will happen to you if the following conditions are met: you use iCloud Photo Library on all your devices (the iPhone and the iPad) and you keep the originals in the cloud. The solution to this problem is to browse the photos on the iPad while still being connected to a network so the full resolution images are downloaded and ready for editing. Obviously, I didn't do this. And you know what? I shouldn't worry because this is the result of a bad synchronization mechanism design by Apple. Period. This problem exists since Apple rewrote Photos with iCloud integration in mind.
What I would have liked from iOS 13 is to make recent pictures available in full resolution and editable to all my devices that has enough room. As time goes by, iOS could then remove and replace them with lower resolution version based on my editing and browsing habits. I don't think this is a big deal to implement. Editing photos while on the go would be much more pleasant. Maybe I should file a feedback report for this.
One side note, Adobe Lightroom CC is better at handling this scenario by allowing me to select an album to store locally on my device so I can do all the editing that I want. This is a manual process but it is better than what Apple is doing with Photos app.