On John Gruber's Latest Interview with Apple's VPs
I love deep discussions. The latest John Gruber's interview with Apple's senior VP wasn't one of them.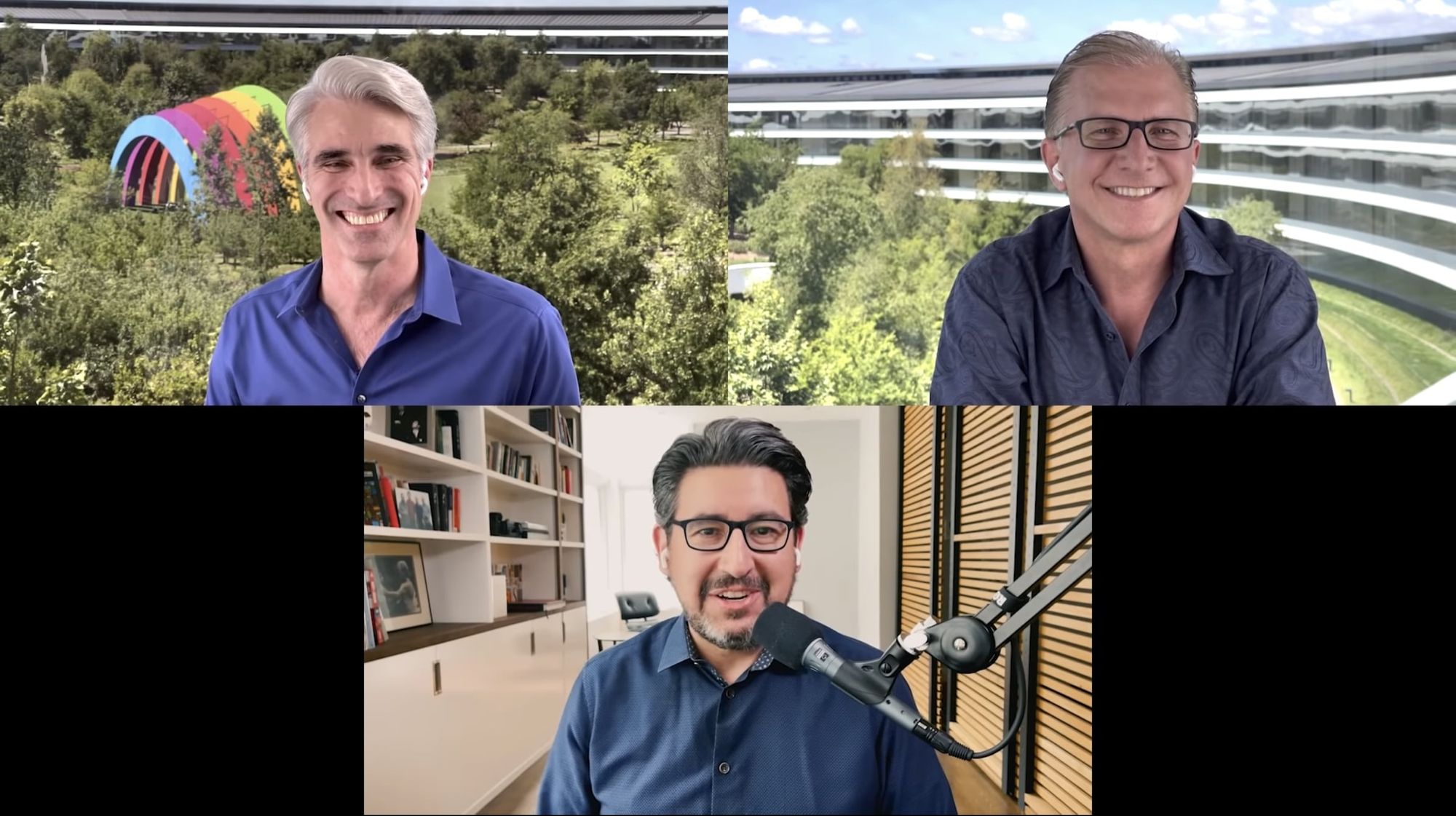 I just finished watching John Gruber's WWDC edition of the The Talk Show interview with Greg Joswiak and Craig Federighi. As always, it is interesting to listen to them, in particular to Mr. Federighi, because he is the one who goes deeper with his answers. He's the techy guy. I do have a few thoughts on the interview, though.
I find that Gruber takes way too long to formulate his questions. Sometimes, it feels like forever. The other thing is that, maybe they don't plan things in advance, they don't know what will be the questions Gruber will ask, there is probably no agenda either, but Gruber is very sympathetic to Apple in general. For Apple, the risks are pretty low. My feeling is that Apple is ok with John Gruber because he is generally speaking with honesty but he will never put them in a corner and be too pushy to get answers. I'd like to see what would be the mood if it was Marco Arment doing the interview. In my view, Gruber feels somewhat complacent in these interview.
I find it surprising that they don't talk much about the developers community relations with Apple. It is not like if everything was ok and there was no subject to discuss. I mean, this is the developer conference, it would have made sense to tackle the subject a little bit further and deeper. They could have spent all the time talking about this matter. I guess Apple doesn't like to be portrayed as the bad guys. Gruber probably wants to keep is relationship with them in good condition. If he was insisting too much on this delicate matter, things could easily go awry. Let's not forget that Apple is in the middle of some turmoil right now, they don't want to add another layer of bad press here.
Make no mistake, I did like this discussion, but I'm just feeling not fully satisfied with the depth of the discussion. There is so much to talk about, so many things are always left untouched.