On Automattic Buying DayOne
This blog is hosted on WordPress.com, which Automattic owns. I'm super happy with my setup and the service I get from them. Automattic just announced their acquisition of DayOne, a massively popular journaling application available on iPhone, iPad and the Mac. I happen to be a big fan of DayOne (rea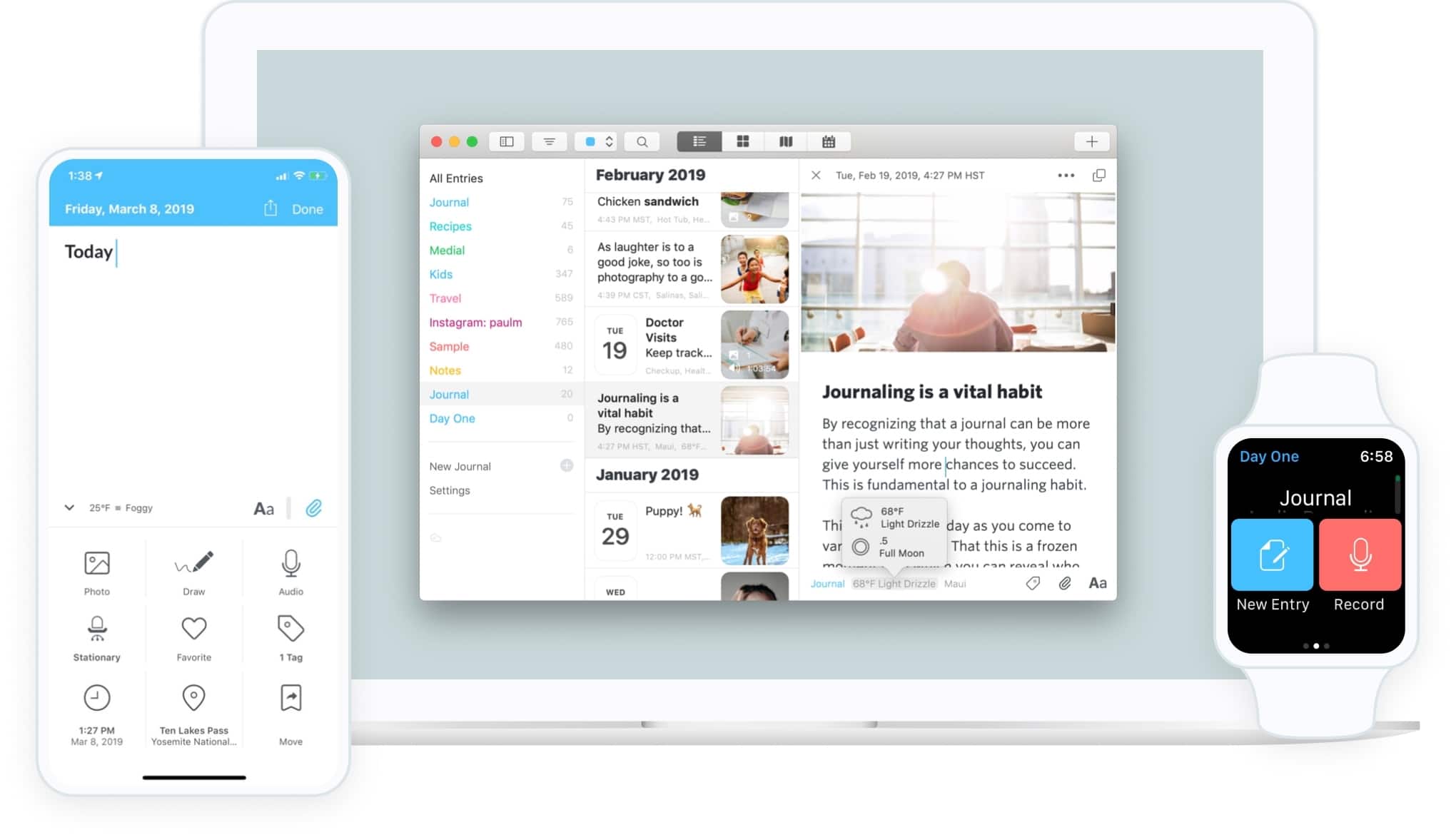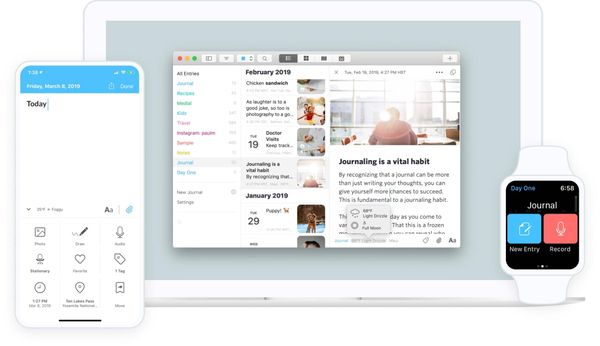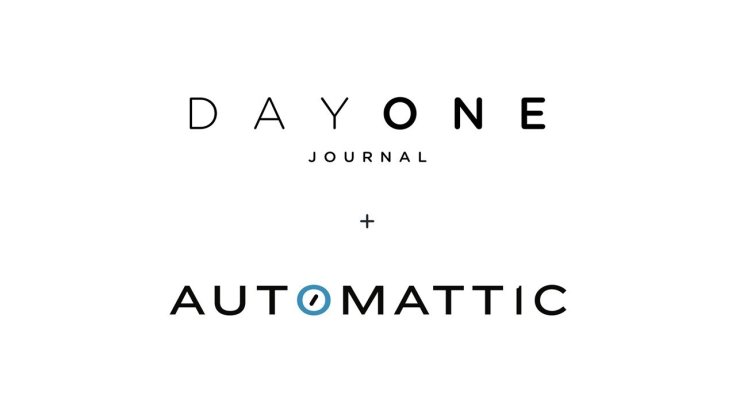 This blog is hosted on WordPress.com, which Automattic owns. I'm super happy with my setup and the service I get from them. Automattic just announced their acquisition of DayOne, a massively popular journaling application available on iPhone, iPad and the Mac. I happen to be a big fan of DayOne (read "Documenting My Numeric Life"). As documented in my blogger workflow, I use DayOne to save a copy of my published content on this blog, on Micro.blog, Twitter and much more. IFTTT is working behind the scene to automate the process. This announcement by Automattic has caught me off guard. Words from the lead developer at DayOne are encouraging. I'm really excited about this.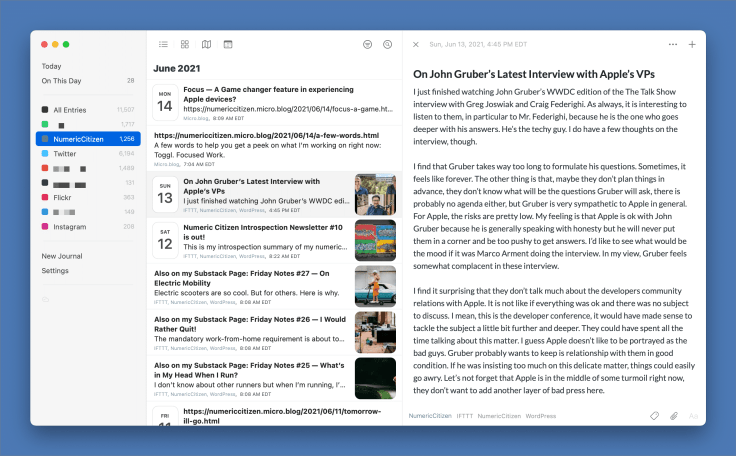 It looks like Automattic is on a buying spree. They bought Tumblr in 2019, now DayOne. Tumblr hasn't changed much since their acquisition. WordPress hasn't changed much either, but with DayOne, things could be much different. I see a future where DayOne could benefit from WordPress and WordPress could benefit from DayOne. It's a smart move for both sides.
I read both announcements from DayOne and Automattic and as reported by TechCrunch, some interesting features are already planned:
With its addition to Automattic, Day One will allow users to choose to publish select journal entries to WordPress.com and Tumblr, and, soon, import content from either platform back into Day One, too. The app may also make sense as a way for existing Tumblr users to sync their private entries over to a more protected and backed-up writing tool — instead of accidentally publishing them to their main blog.
If things go as planned, I could probably get rid of IFTTT, which automatically imports my just published posts from my blog's RSS feed. I guess that if DayOne can import WordPress.com content directly, the results could be better than by using IFTTT. It's funny to remember that at one point, you could publish a journal entry from DayOne to a dedicated website. I don't know if I'll use DayOne to publish on WordPress, though, but who knows.
Will DayOne become free for use or be integrated into one of WordPress.com subscription plans? How fast DayOne will evolve to take advantage of WordPress.com? Can't wait to read the next chapter.