Apple
On Apple Watch App Store Experience
With watchOS 6.0, Apple brings the App Store experience to the wrist. Is it a good idea? I'm afraid the answer is no. Here is why. A few days ago, I came across a watch-only app that I found interesting: Moon++. This is a watch-only app as it doesn't come with an iPhone companion app…. Continue Read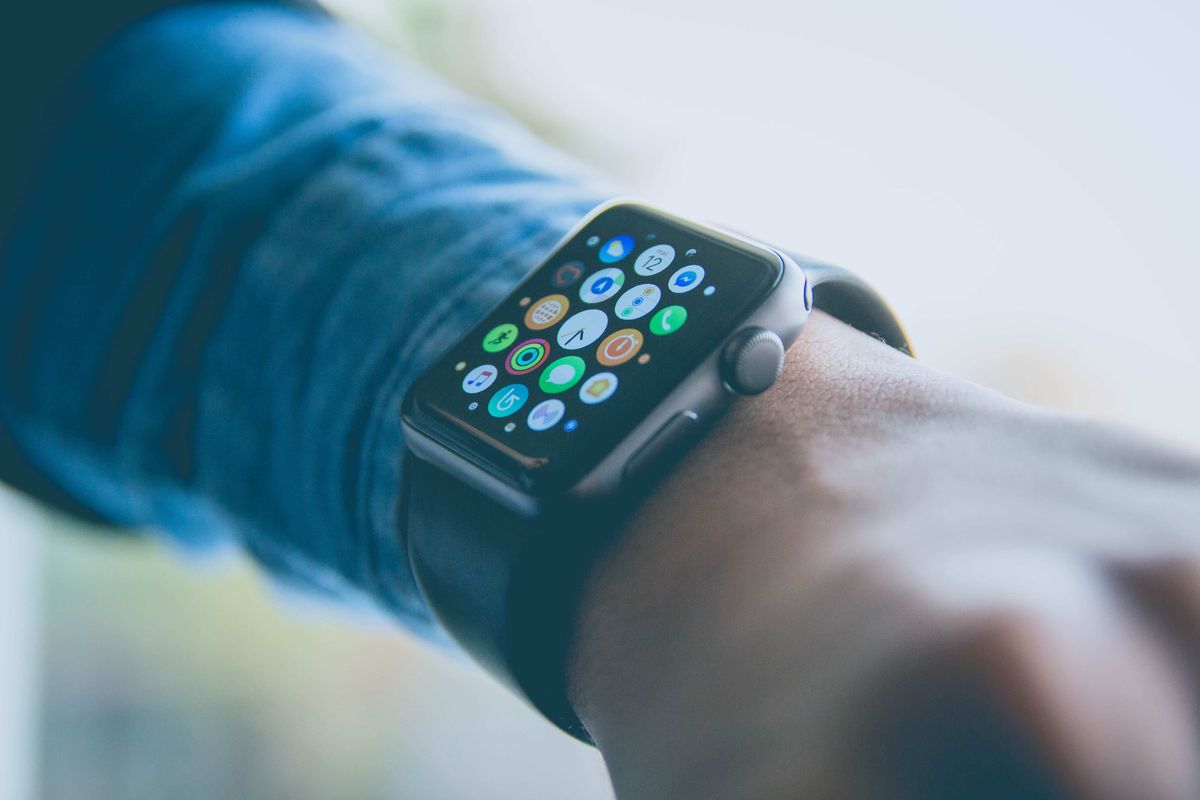 With watchOS 6.0, Apple brings the App Store experience to the wrist. Is it a good idea? I'm afraid the answer is no. Here is why.
A few days ago, I came across a watch-only app that I found interesting: Moon++. This is a watch-only app as it doesn't come with an iPhone companion app. In order to buy this app, you can proceed from your iPhone as before or directly from the Apple Watch. I first tried on the latter. After a fee minutes trying to locate the application, I gave up and reverted to the iPhone. The following screenshots shows part of the buying experience.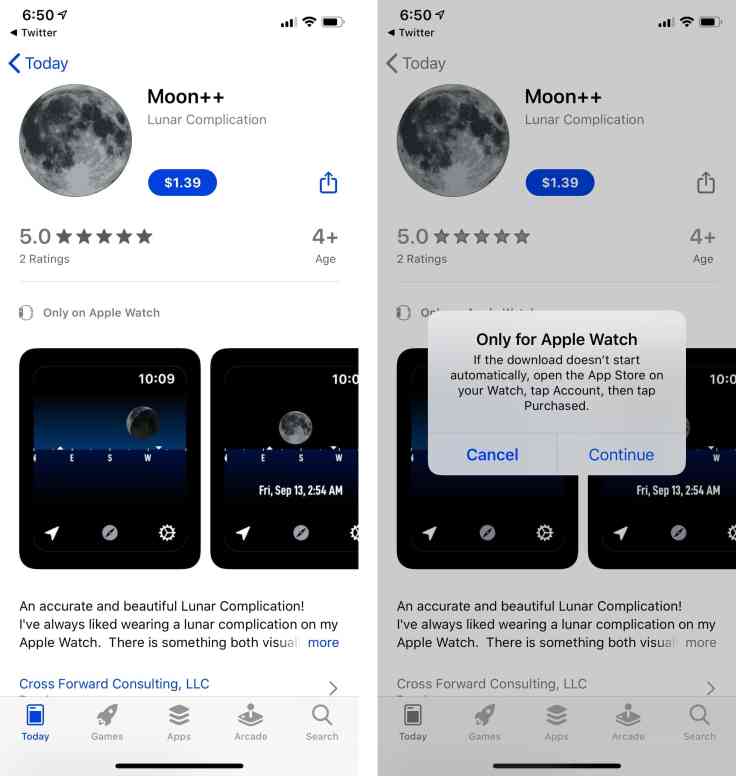 Upon hitting the "1.39$" button, you get this surprising alert: "If the download doesn't start automatically… bla bla bla." What? It is exactly what I experienced. The application did not download. I had to go back to the watch and look for the app again which was really tedious. This is not Apple at its best here.
I would summarize the situation like this:
It is too hard to discover, browse or buy an application from the Apple Watch.
The iPhone buying experience on iOS 13 / watchOS 6 is a regression from previous releases in regards to Watch apps.
I do understand the desire for Apple to untied the Apple Watch from the iPhone. They did the same thing with the iPhone. But there is much work to be done. Apple is working on watchOS 6.1 already, it may fix this issue and some others.