Observations and Notes on WWDC 2022 Keynote Announcements
For many, this year's WWDC was one of the best. Personally, I beg to differ. Here are my notes and observations.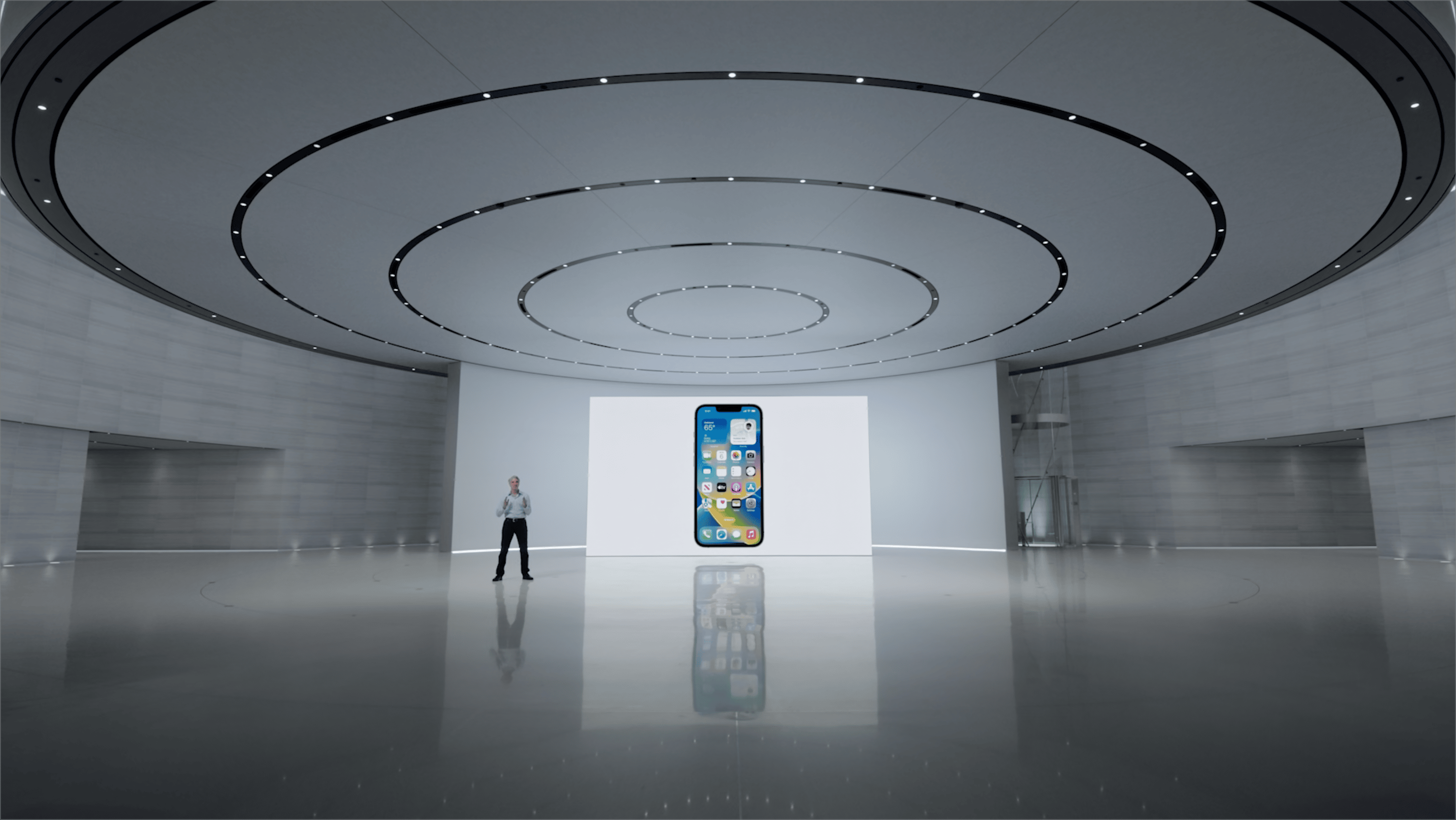 The WWDC 2022 keynote was highly anticipated, as usual. Production quality seems to keep improving as if it was possible. For me, the event, as a whole, felt underwhelming, but after watching a second time, things were a bit different. Make no mistake, Apple showed the tech world that they still know how to push their platforms ahead and make them work together in better ways. There's one theme that stood out: they spent way too much time showing device management features: manage your windows, manage your notifications, manage your health, manage, manage, manage. Another thing to manage: the lock screen. They took quite some time to show how cool the lock screen customization is. It's not a game-changer. But it is cool and probably appealing to the young generation. As much as I think Apple is cleverly adding cool features in Continuity (FaceTime call is one of them), there are signs that Apple's platforms are feeling like bloatware, thanks to the numerous things to manage. Is it the inevitable trend of any maturing platform or service? There are way too many things to tackle in order to take advantage of all the shiny new things. Consider Focus modes. They require a lot of management and tweaking to make them work as advertised. Is iOS 16 going to make it easier? Apple is trying to simplify something. Expect a lot of trial and error and missed calls or notifications. Remember what Steve Jobs said about multitasking on the iPhone when it was introduced? You don't have to manage it. After you're done with Focus Modes, now manage your windows! Now, think about Apple introducing Stage Manager. Here's something more to manage: windows! How many windows management features can the Mac have? It appears that Apple thinks there was room to add another one. It's probably something I'll keep turned off on my Mac. Apple's website looks more and more like a giant storefront. Scrolling the MacBook Air section feels sluggish even on the mighty M1 MacBook Air! MacOS Ventura, Windows Vista. I had this wish before the keynote that Apple could start naming their iOS or iPadOS release as they do with macOS. With Ventura, I'm no longer wishing for this. What an awful marketing name! The marketing team was uninspired this year. When thinking about iPadOS 16 and external monitor support (which only M1-equipped iPad will benefit from), questions are popping up in my mind: is the iPad killing the Mac or is it the opposite? Maybe they benefit from each other? Or are they going their own way? A few cool things, though: the collaborative application, called "Freeform," to launch this fall, probably following the initial release of each platform update, like a few other features, in a dot one release, looks interesting and… useful. Freeform will be potentially better than anything Microsoft or Zoom could have done. Using the iPhone as a webcam wirelessly without latency is cool. No cable is required. Just in time for a port-free iPhone? Speaking of Freeform, let's turn to Freedom: Apple didn't show any sign of opening up its platforms, especially on the App Store side. No sideloading of applications. Surprise. Surprise. Is Apple done with iOS 16? Has it peaked? FaceTime keeps morphing into a more collaborative platform enabler. But, who's using FaceTime at the office, beyond Apple, for collaborative work? I was hoping for Apple to redo their Notifications Center on macOS and liberate the widgets with the return of the Dashboard. But they chose to redo the System Preferences and rename it to System Settings! With mixed results. Good call by BasicAppleGuy on that one. I'll have to wait another year of my life to maybe be able to place widgets anywhere I want on my big Apple Studio display! Now, the redesigned MacBook Air. Wow. That new dark tone is mystic but probably a fingerprints magnet too. No sign of Mac Pro. In a short Twitter thread, I was expecting the closure of the first round of Apple Silicon transition. With the MacBook Air and the M2, Apple is already on its journey to improve what was already a marvel of engineering. I can't wait to see this MacBook Air in person. It could be my next. The M1 MacBook Air is still available. Same price. The Mac product line is growing… like the iPhone product line. More price points.  Apple is really leaving Intel behind, with the M2 and macOS Ventura. I'm happy to see that journalists and tech pundits had the chance to see the new device in person, in Cupertino, after a long two years without the possibility to enjoy Apple's headquarters and the Steve Jobs theatre. I won't install betas this year. The underrated waiting pleasure of waiting for something. It won't be easy, but I'll wait after returning from my trip to Italy in mid-September. All is not bad. Sure, iOS 16 and iPadOS 16 received a lot of welcomed tweaks, refinements and additions.
A wall of text. This represents my feelings about this year's Apple platforms releases: standing in front of a wall of text. Like the one in this post.
PS: I would guess that a lot of enthusiasm this year about WWDC relates to the fact that after two long years of COVID restrictions, people sharing the same passion for software and writing apps for Apple devices could finally meet together. This brings a lot of emotion for sure and probably predisposes people to have a favourable take on what Apple is doing this year.
Oh, one last thing, close to none of my wishes were fulfilled.