Numeric Citizen Introspection Newsletter #24
It's been a while, but here's the new edition of the Introspection #newsletter. Apple releases the perfect notebook & much more. EU plans to "reform" Apple. The Webb telescope impresses the crowd. AI gets creative. And a lot more! #apple #photography #privacyprotection #climatechange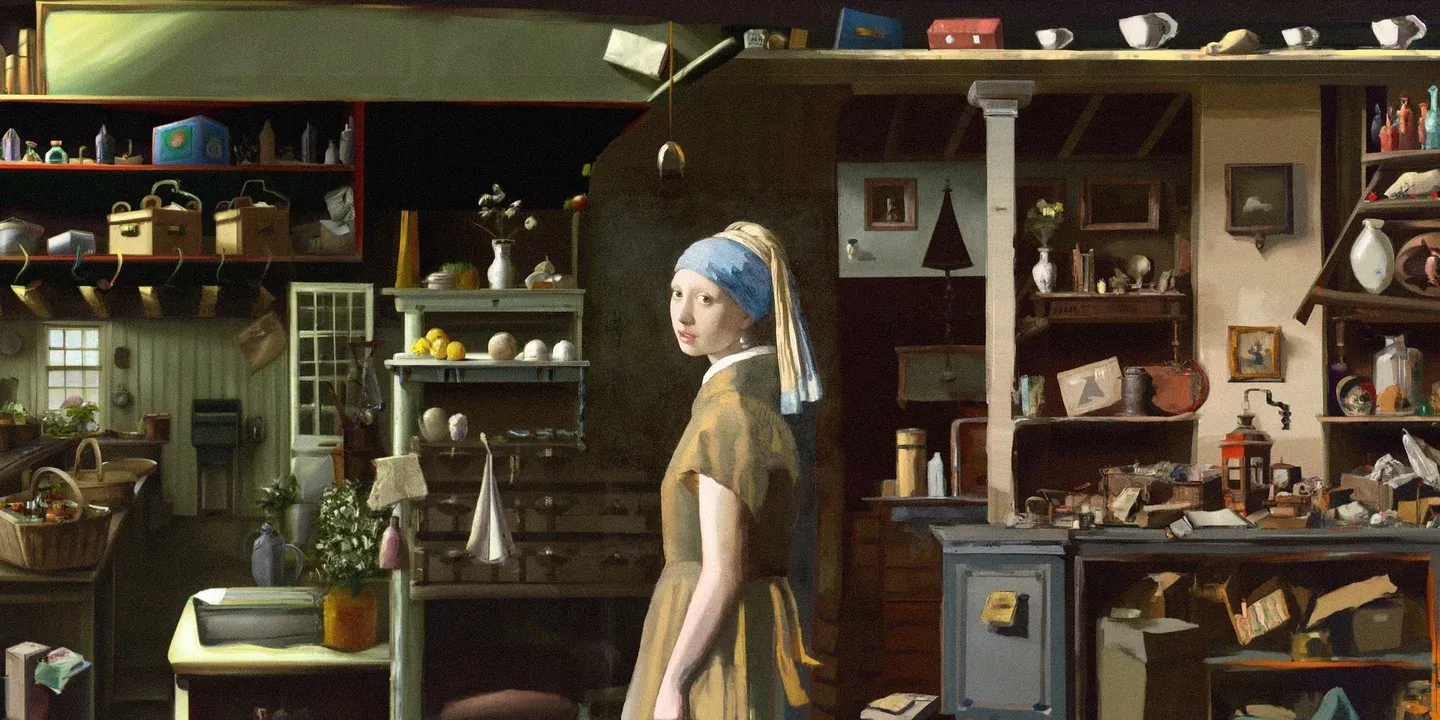 HIGHLIGHTS
Finally Finding My Niche And Feeling Good About It
Craft, a writing application, is central to my creative workflow. I recently reflected on its importance and how I'm slowly becoming an ambassador of this application. It's like finding a niche as a content creator. Read all the details here.
Numeric Citizen Now on YouTube!
In June, I started creating YouTube videos focusing mainly on Craft. I'm still into it and love it very much. I'm now at 25 videos produced.
My Love Letter to Craft
Speaking of Craft, even though I often criticize Craft, I love it nonetheless and wrote a love letter about it.
Things That Don't Stick With Me
Craft will stick with me for a long time, but there are many other applications or services that come into my numeric life only to be left behind shortly after. It is close to being pathetic. Here's the list of left behind.
Summer Vacation in Italy — a Photo Diary Project Built Using Craft
During my summer vacation in Italy, I experimented with Craft to create and maintain a photo diary. I wrote a summary of my experience.
APPLE TIDBITS
1️⃣ One of the best features introduced by Apple in recent memory is Dynamic Island.
2️⃣ Last June, Apple released an updated version of its popular MacBook Air. Reviews are unanimous: the best lightweight and most powerful laptop you can buy these days. I'm myself using a MacBook Air of the previous generation, and I love it. Will I upgrade from my current M1 MacBook Air? The jury is still out.
3️⃣ In a recent article from The Newsprint, Josh Ginter writes about his favourite Apple products. From his list, I would swap the M1 MacBook Pro with the M1 MacBook Air and the iPad Magic Keyboard with the Apple Watch. Other than that, I'm on the same page.
4️⃣ "Steve Jobs (d. 2011) was the co-founder, chief executive, and chair of Apple, Inc., CEO of Pixar and held a leading role at the Walt Disney Company. His vision, imagination and creativity led to inventions that have, and continue to, change the way the world communicates, as well as transforming the computer, music, film and wireless industries." — The White House giving a presidential medal of Freedom to Steve Jobs.
5️⃣ Many governments and regulatory bodies are trying to break Apple's success. They want to "fix it" because when Apple is making tech easy to use, enabling a massive adoption, they think they are abusing their power… I just think they don't understand anything about tech. Another great example of the EU trying to regulate the tech world: forcing Apple to use USB-C on the iPhone. A Christina Warren tweet explains why this isn't a good idea. I wish Apple would simply skip the USB-C and go portliest. Either way, many people will be frustrated to learn that their chargers are now obsolete.
6️⃣ Retaining dollar value is something that holds true for Apple's iPhone after all those years. This year is no exception, with the release of the iPhone 14 series. Last year, I returned my old iPhone to get a credit on the new one instead of trying to sell it myself. I simply wanted to skip the ping pong game of potential buyers asking questions about the phone. Yet, the value I would get by selling the phone is significantly higher than what Apple credits on my next purchase. It's a matter of balance.
7️⃣ Never before, the iPhone experience was as customizable as it is today. The iPhone gets more personal. Lock screen widgets are fun, but the limited slot makes it hard to select widgets to put in there. It's like having to choose between two of our children which one is the best.
8️⃣ Stage Manager, a new multitasking paradigm coming to the iPad in the coming weeks, won't be available on all iPad models. The reason is that the Stage Manager is a resources hog. Yet, it seems that Apple could revise its stance on this and let Stage Manager run on all iPad Pro or recent iPad Air when there is no external monitor connected. Everyone would understand and probably accept this compromise. Just before publishing this edition, in its latest beta release of iPadOS 16.1, Apple introduced Stage Manager for older versions of iPad Pro. And guess what? It's slow like molasse. Apple seems to be listening but at the cost of the user experience. Is the experience good? Not really. I don't understand the need for the Stage Manager as it is currently implemented. It breaks the iPad's multitasking simplicity.
MUST SEE PHOTOGRAPHY STUFF
The Webb telescope is finally in space, and the first images to come out of it are spectacular, to say the least.
But, much closer to us — the Full moon in all its glory.
This volcano eruption, as seen from space, is astonishing.
I love trees in real life and on paper. These illustrations are so nice. I wish I could draw like that.
October excites us at Halide HQ. Apple releases new iPhones, and they're certain to upgrade the cameras:
"Since iPhone 12 Pro, Apple has introduced its own RAW format for shots. Previously, taking RAW photos meant you lost out on all of Apple's magic and powerful image-processing — photos often required lots of editing when shot in RAW vs. JPG. Images were noisy and lacked dynamic range; after all, in regular JPG shots, the highlights and shadows were brought out by taking multiple exposures. Enabling ProRAW gives users a way to get this smart processing, with all the flexibility and image quality of a RAW file." — The Team behind Halide, a camera app for the iPhone.
If you're into photography or iPhone photography, don't miss this review of the iPhone 14 Pro Max, recently introduced by Apple.
CLIMATE CHANGE & CRISIS
Ian, a hurricane of category 5 to hit Florida, shows signs of what's coming in the future, thanks to climate change. Rapidly changing hurricane characteristics like wind speed are directly related to changing environmental conditions like the water temperature of the ocean. More details in this article.
Super video about Apple's Daisy recycling robot. The idea is simple: keep your phone as long as possible, when you're done, give it to someone else, or sell it or trade it in with Apple to get a new one. If it's not working, bring it to Daisy… oopsy, to Apple for recycling.
"Almost half of Europe is experiencing a historic drought, threatening new ecological and economic pain for a continent already grappling with the effects of Russia's war in Ukraine." — NBCnews, April, 22th, 2022
You can see visually around the world the effects of numerous droughts with before & after imagery in the following annotated article.
Leaks in the Nord Stream gas pipeline under the sea in Northern Europe are troubling and emitting much methane. According to this report, as much as 300 000 tons of methane could be rejected in the atmosphere:
"300,000 tons of methane are expected to be released into the atmosphere from the leaks. Methane is significantly more harmful to the climate than carbon"
and
"over a 100-year period one ton of methane causes as much warming to the atmosphere as 25 tons of carbon."
I don't know, we don't know who did this, but this is tragic.
PRIVACY PROTECTION
The password-less digital world is coming soon to a website near you. Apple, Microsoft and many other tech companies committed to creating a new standard to eliminate the need for passwords and yet augment the posture security of users. Learn the tech side of this here. Once it is ready, you'll need to upgrade your devices to the latest operating system release to take advantage of it. What does it mean for the future of products like 1Password? 🤔
Instagram and Facebook Could Track Everything You Do in Their In-App Browsers. I can already see Facebook taking advantage of the side-loading of applications in the future to create a more sneaky version of its app to better track its users.
VPNs for iOS Are Broken, and Apple Knows It, Says Security Researcher. Apple should be more outgoing about this VPN issue and fix the problem. Is this a problem by design? I wonder if the same behaviour is observed on Windows. If you plan to use VPN, this is something that you need to consider.
NOTABLE QUOTES
"The fast pace life of social media can lead us to believe that we always have to be producing new and exciting work. However, sometimes it's OK to just let yourself be in a slump" — Jordan McChesney
Phil Schiller, now an Apple fellow, once wrote in an internal email while at Apple:
"whenever we make a change, we do it from a position of strength rather than weakness."
"Photos and videos are more often visual receipts of you being at some location at some time" — Michael He
SOME LEFTOVERS
1️⃣ In this story, AirTag is responsible for tracking down a stolen Subaru. Are there stories like this one with other trackers like Tiles?
2️⃣ Speaking of tracking objects… at the beginning of the war in Ukraine, it appears that some Russian soldiers who stole AirPods were being tracked with Find Myapp by Ukrainians. Russia's soldier stupidity levels have no boundaries.
3️⃣ Benedict Evans: Russian military communications tech are a mess - they spent a lot of money on a secure encrypted system that doesn't work (guess where the money really went) and are using unencrypted Chinese consumer walkie-talkies and local mobile phones instead, all of which the Ukrainians can listen to.
4️⃣ What's causing all company logos to look the same? Don't miss the Twitter thread to learn some possible answers to that question.
5️⃣ Speaking of design… Microsoft isn't a synonym for good taste when it comes to UI designs. With Windows 11, is the worst behind them? I certainly hope so. The following tweet shows the visual history of the Windows Start Menu, an important part of Windows identity.
6️⃣ And speaking of "evolution", "Comparing warning labels on gym equipment. From the 80s on the left, from the 2000s on the right. The one from the 2000s says a"lot more, but the one from the 80s means a lot more.". — Jason Fried Hey World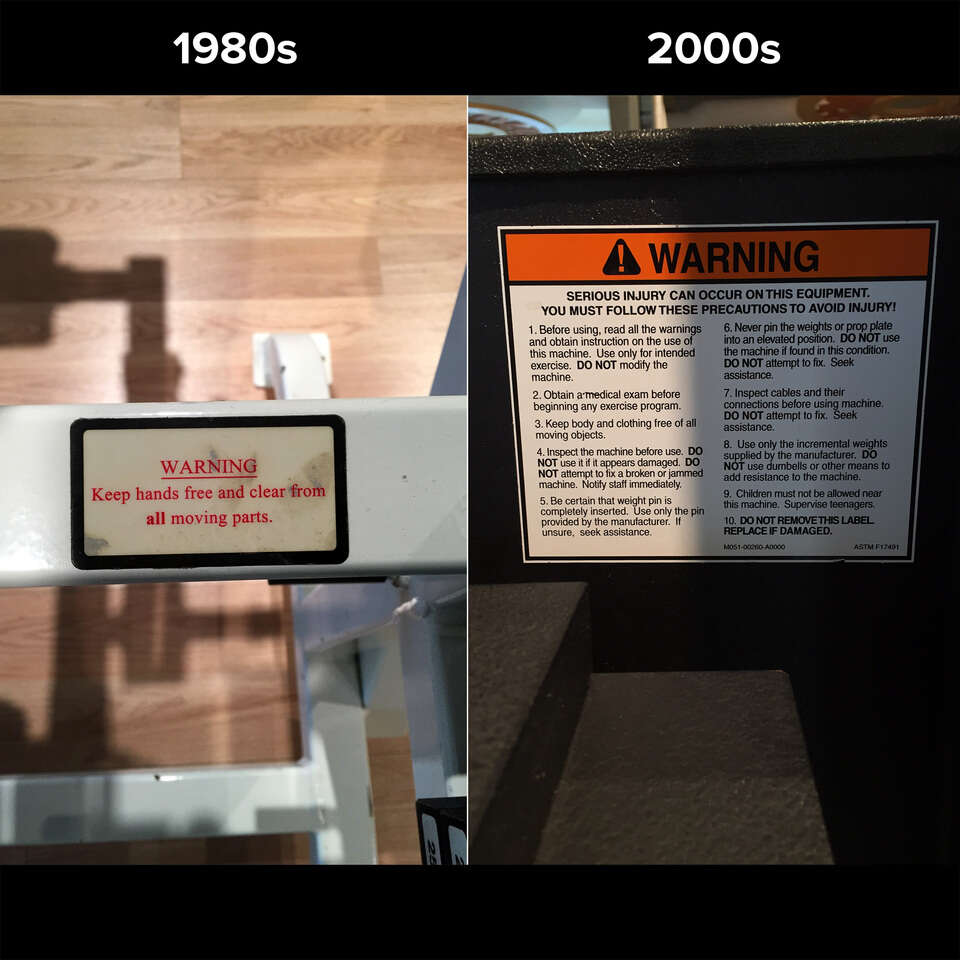 WHAT'S NEXT
Should Apple open up iPhone NFC to third-party developers? They partly did it in the last year, but the EU thinks it's not enough. Great commentary post by Gruber, worth your time reading.
Do you think it is possible to create imagery from a simple text snippet? Well, yes, it is, and it works great, actually, thanks to DALL-E from OpenAI. Here's a beautiful example.
I tried myself since there is no more waiting list to register an account. Here's the phrase I used: "walking on the street surrounded by abandoned buildings on a rainy day". This got me the following picture, which I happen to like a lot, after spending five minutes with the service. Impressive. And spooky.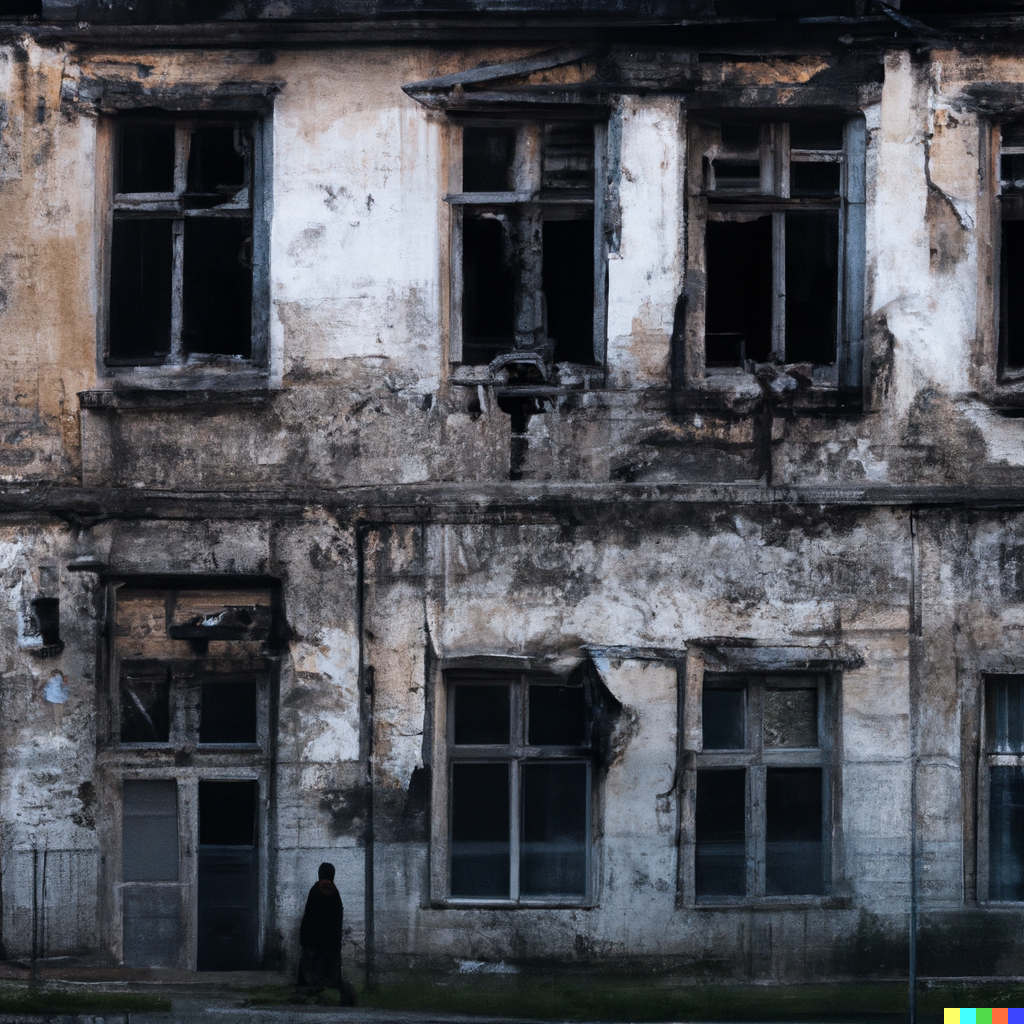 ---
This concludes the Numeric Citizen Introspection Newsletter #24 for September 2022. See you soon for the next edition!
Header image credit: generated using DALL-E from OpenAI.
Building this edition of the newsletter took approximately four hours of work, spread during the month of September. If you enjoy my newsletter, show me your appreciation through PayPal or by becoming a paid member. Thanks a lot for your support. Sign up here 🙏🏻