Apple
My Wish List for WWDC 2020
Around the same time period of each year, there is a drum roll preceding Apple's biggest event of the year: WWDC. This year, as WWDC will be an online-only event, things might be different but having a wish list is still mandatory. Here is mine.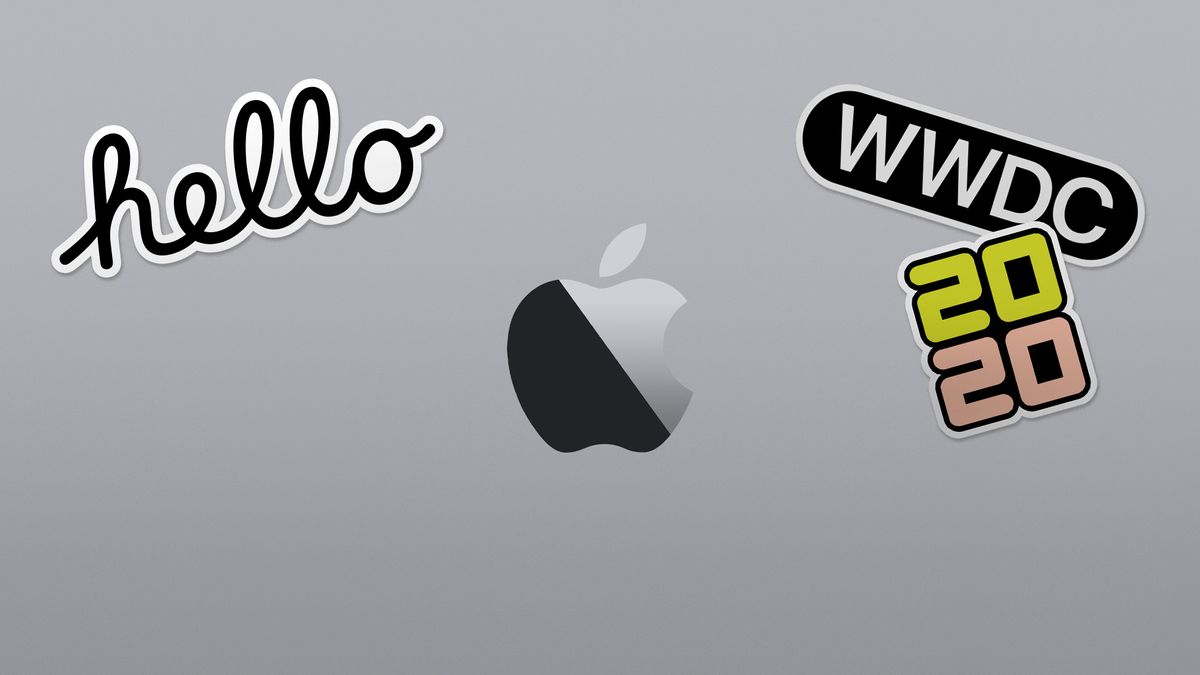 Each year, the WWDC conference marks the start of a new cycle impacting nearly all aspects of Apple's ecosystem. This year is no exception. The coronavirus crisis forced Apple to change course this year by maintaining the WWDC conference but in an online-only format, albeit scheduled two weeks later than usual.
We are entering new territories and there is room for big surprises. For this year's keynote, I'd like to see a movie-style event, like a pre-recorded movie, something along the line of Microsoft 365 recent briefing. Apple already uses a lot of pre-recorded materials during their keynote. The WWDC movie, filmed entirely with the iPhone, could be filmed on Apple Campus. Apple could even do a "making of" which would be made available after the conference. Apple has a lot of talented people; their recorded segments during keynotes are generally very impressive and well done. Will Apple deliver this year? We'll see.
[Updated after Apple announces the WWDC program: it seems the Keynote and the state of the nation will be live-streamed directly from Apple Park. Well, too bad for my wish of experiencing a movie-like event.]
I don't have any expectations about Apple releasing new hardware, except maybe for the rumoured AirTag, but I don't think they will be announced at the WWDC conference. While waiting for June 22th, we can always hope and wish for Apple to move its platforms forward while fixing long-standing bugs. This year, I created a wish list where each item is assigned a desirability degree. After WWDC, the list will be updated to take into account Apple's announcements.
A few generic wishes
There is a consensus around software quality going down in Apple's ecosystem. What used to "just works" just doesn't anymore. As we are navigating in a maturing market, Apple could reduce its cadence and work on fixing long-lasting bugs. Last year, a lot of new things were introduced with WWDC, especially in iOS 13 and iPadOS 13. Both of them suffered a long streak of instabilities and problems. We all hope Apple learned a few things in the last twelve months like to never introduce a half-baked feature that put user data at risk, even if being made available as beta is a risky business.
Before going to the wish list, a few words on iPadOS. Introduced last year, iPadOS is the beginning of a new direction for the iPad. Was it just a marketing trick? Signs are pointing to the fact that it is not the case. Take, for example, the recent introduction of the pointer support in iPadOS 13.4. As I wrote in my review of the Magic Keyboard for iPad Pro, together, mouse and trackpad support in iPadOS 13.4 are transformative. Will Apple push iPadOS in new territories, something along with this exceptional concept of the Main Menu for iPadOS?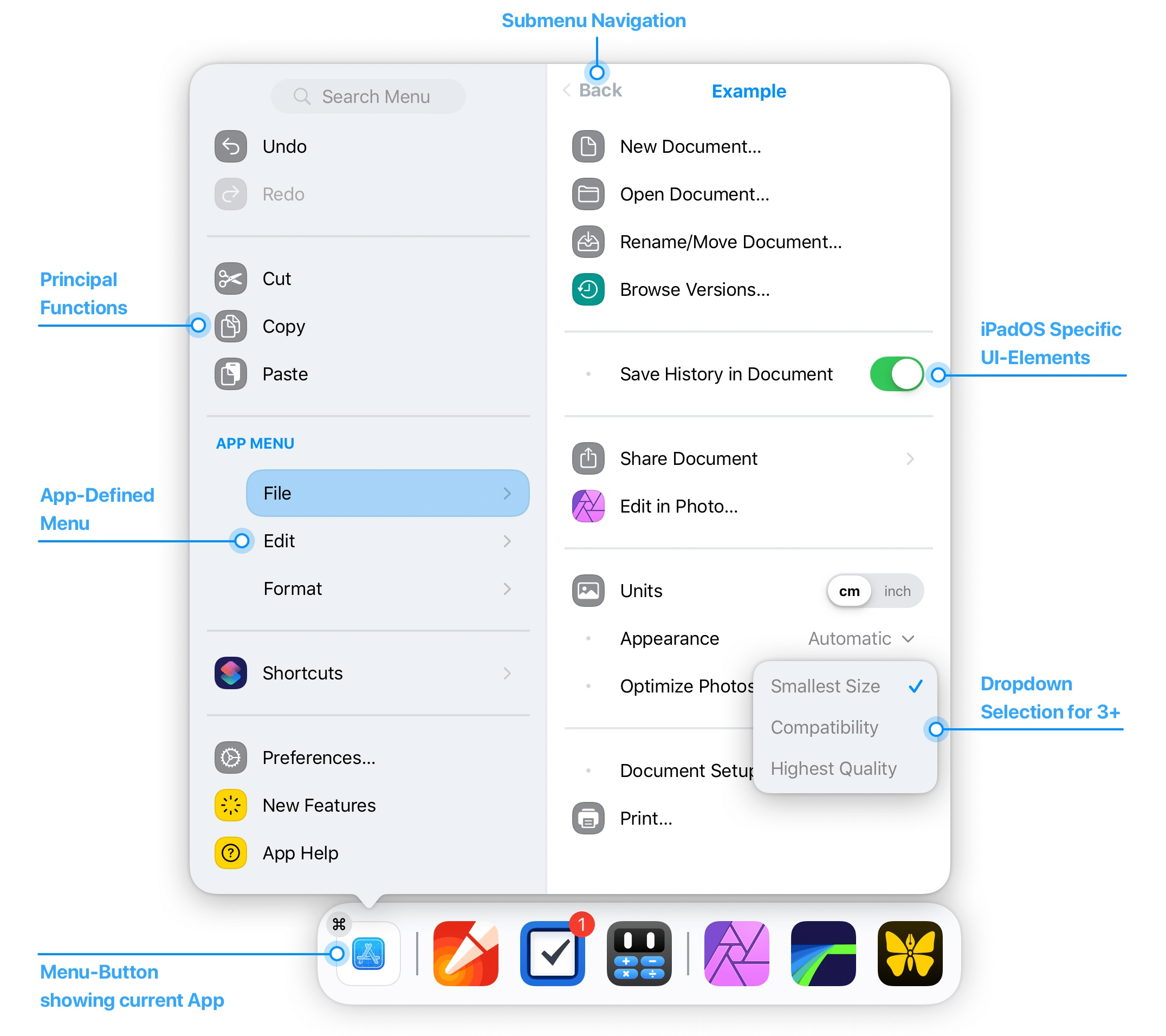 My (long) WWDC wish list
The following table lists all my current wishes for Apple to deliver. I don't have anything related to hardware; I'm looking forward to improvements on the software side of the story. This list will be updated as required before and after WWDC.
Theme
Importance
Description
Fix coming
Services

High

Apple Card expansion to Canada. I'm not holding my breath, though.
TBD
Services

High

Apple Pay Cash expansion to Canada. I'm not holding my breath, though.
TBD
Apple Watch

High

Third-party watch face available from a dedicated App Store. This could be another game changer. But this could open the door to so much crappy faces and this is probably why Apple is holding out this feature.
TBD
Apple Watch

High

Sleep tracking and better battery life to support the feature. Already rumoured to be in the works, this feature could come with a new hardware release.
TBD
Apple Watch

Medium

The ability to change the watch face according to the current time of the day, day of the week, location (home vs office), etc. This would remove manual operations with the watch.
TBD
macOS

Medium

An expert mode that disables SIP (system integrity protection). Let's be honest, macOS Catalina behave much like Microsoft Windows Vista.
TBD
macOS

Medium

An explanation of where Catalyst fits in Apple's ecosystem, because so far it looks like it was made for Apple.
TBD
macOS

High

Feature parity of iMessage with iOS. Apple is close to delivering this.
TBD
macOS

High

The ability to run iPhone applications, not only iPadOS ones, on macOS.
TBD
macOS

High

Ability to use the iPhone as a webcam. Working from home imposes new requirements for many people and builtin cams in computers are simply crappy.
TBD
macOS

Medium

Shortcuts for the Mac seem so close to being real.
TBD
macOS

High

Make Catalyst-based apps look more like real Mac apps.
TBD
iOS:
System

Medium

Better font management capabilities. As of this writing, adding fonts to iOS is a welcomed addition but the way to do it is a clusterfuck.
TBD
iOS:
System

High

Fix the autocorrect fiasco introduced in iOS 13. Autocorrection is way much worse than with previous releases.
TBD
iOS:
System

High

Re-introduce the magnifiyng loupe while selecting text. Another weird decision from Apple.
TBD
iOS:
System

Medium

Ability to show touchpoints while recording the screen. It would be helpful when building tutorials for example. Some apps already support that like Adobe Photoshop for iPad.
TBD
iOS:
System

High

Open Control Center to third-party applications. I'd like to be able to change settings for an app without having to open it up, especially of we can change default applications for basic functions like photography.
TBD
iOS:
System

High

Ability to group shortcuts in folders in the Shortcuts app. With more than a few dozens shortcuts, it is mandatory to be able to organize them with something else than colour coding.
TBD
iOS:
System

High

Time Machine for iCloud Drive. Having to go to icloud.com to recover a version of a document is another clusterfuck decision by Apple.
TBD
iOS:
System

Medium

Emoji search option on the system keyboard. Each year, new emojis are introduced which make it harder and harder to select the one we want. It is already available on macOS.
TBD
iOS:
System

High

Full support for external monitors on iPadOS. Another potential game changer for the iPad.
TBD
iOS:
System

Medium

Colour picker support just like on macOS. Makes sense to me. Already available on macOS for ages.
TBD
iOS:
System

Medium

Fix the search feature within the Settings.app. I don't know when but this feature is broken as of this writing.
TBD
iOS:
System

Medium

A seperate section for Shortcuts in Action Sheet. I don't like shortcuts being mixed with application actions.
TBD
iPadOS: System

Medium

Many people are asking for multi-users support. It makes sense for school environments and some businesses use cases for sure. For family setup, I'm not sure.
TBD
iPadOS: System

High

Enable remote sessions to another device to help supporting others. Another feature that could prove to be helpful during confinement.
TBD
iPadOS: Homescreen

Medium

Ability to freely place widgets with live content, something along these lines. It would be really nice for weather applications.
TBD
iPadOS: Homescreen

High

Introduce a zone to display notifications.
TBD
iPadOS: Homescreen

High

Ability to rearrange entire page of icons without having to move icons one by one.
TBD
iPadOS: Homescreen

Medium

Ability to insert free space between icons in order to arrange icons in visual groups not necessarily within folders. Speaking of folders, ested folders would be quite useful too.
TBD
iPadOS:
System

Medium

Make iPhone applications floating instead of centered. Allow me to mix them in multitasking.
TBD
iPadOS: Homescreen

High

Ability for applications to display a darkmode version of their icons.
TBD
iPadOS:
Design

High

Make a better use of the screen space by expanding many of the popovers and popup menus that feel cramped just because they come from the iPhone screen sizes.
TBD
Design

High

Replace the "More" text label in update notes with a real button of the right size.
TBD
Design

High

Complete redesign of the incoming phone call screen. Should take into consideration better thumb-based operations. Some are suggesting to put it like a notification at the top of the screen. It is a bad design proposal.
TBD
Design

High

Redesign of the Facetime application. Remove normal the phone calls history from FaceTime calls history.
TBD
Design

High

There are so many great ideas behind the Main Menu for iPad concept. 🙏🏻
TBD
Design

High

Stop using the (…) for everything, it is ridiculus. It is ambigious and inconsistent.
Apps:
Mail

Medium

Feature parity with macOS: folders support, smart folders support. And fix syncing bugs for god sake.
TBD
Apps: Calendar

High

With the proliferation of webconferencing applications, there has to be a central invokation point. The calendar could be a perfect fit, particularly in the business world.
TBD
Apps

Medium

Ability to set a different default application for things like Mail, Calendering, Podcasts, etc.
TBD
Apps

High

I don't really know why but to me, Xcode on iPad would be a potential game changer. I think we are close to see this coming for real.
TBD
Apps: iMessage

Medium

Ability to retract a sent message.
TBD
Apps:
Siri

High

A complete redesign of the conversational Siri interface. Make it look more like a conversation in iMessage for example. Oh, and while we are at it: why not make Siri available within iMessage? I'd like to have a conversation with him/her.
TBD
Apps: Photos

High

When syncing is in progress with iCloud Photos Library, clearly show which photos are being synced to the cloud, which one are not synced.
TBD
Apps: Photos

High

Let me see which photos came in from AirDrop and sent by who.
TBD
Apps:
Photos

High

Put an action to add a photo to an album directly in the toolbar instead of the sharing menu.
TBD
Apps: Photos

High

Better labeling of RAW images.
TBD
Apps: Photos

Medium

Let me select photos or albums I want to keep locally stored on my device. Something like iCloud Drive already support.
TBD
Apple: Photos

High

If I take a video or a photo only to delete it a few minutes laters, don't bother uploading them to the cloud.
TBD
Apps:
Phone

Medium

Ability to record a phone call. Could be tricky because of variable legislation in various part of the world.
TBD
Apps:
Files

High

Add a progress bar indicator in Files for long operations. A cannot remember how many times I lost files because of this. Why? Copying a large amount of files, not knowing the operation was completed, I deleted the source files and got an error message. Boom. Gone were the files.
TBD
Apps:
Files

High

Ability to browser Photos from within Files as another Location.
TBD
Apps:
Notes

High

Enable geometric forms and written charaters recognition.
TBD
Apps:
App Store

High

Bring back the Updates tab at the bottom of the screen.
TBD
Apps:
FaceTime

High

Ability to send messages or links or documents while in a FaceTime Call.
TBD
Apps:
Home

Medium

Redesign the Home application because right now it is a mess.
TBD
iCloud

High

A shareable iCloud Photo Library. Sharing albums is a good step in the right direction, but something more robust is needed to share photos within a family.
TBD
As you can see, that is a pretty long wish list. Nothing about Apple TV, nothing about hardware. WWDC is around the corner and it is always a big happening for Apple. Let's see how they deliver this time around because last year's WWDC was a monster event.