Creative summary
My Weekly Creative Summary for the Week of 2023/41
Highlights of things that I created and shared with the world with some introspective thoughts.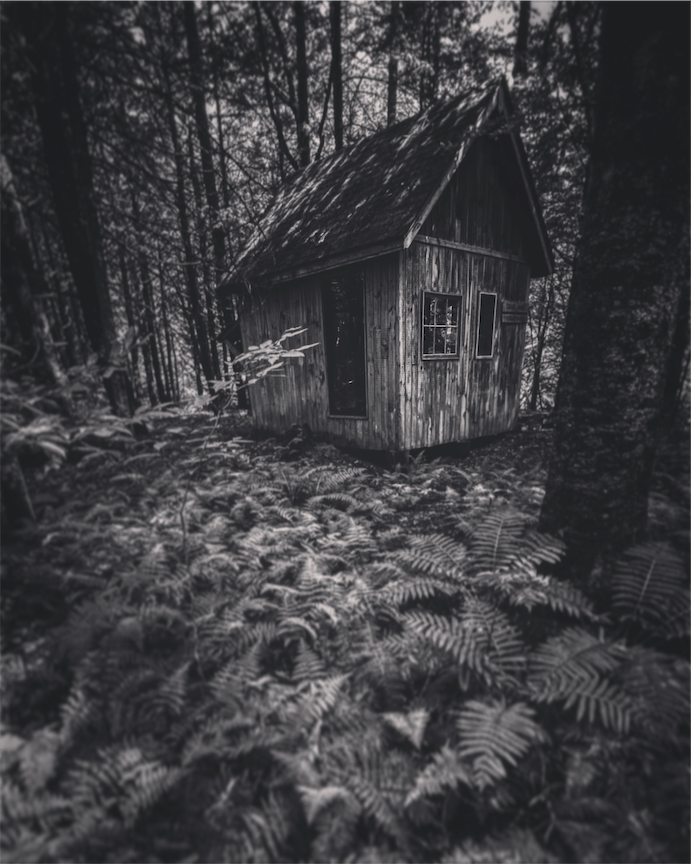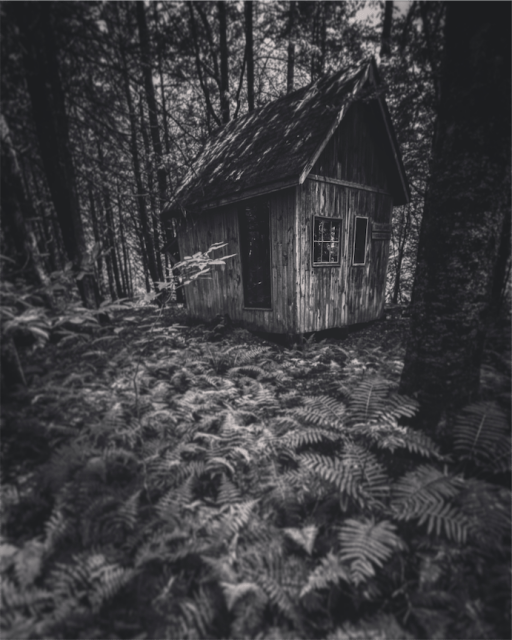 Fall is taking over now; after a beautiful and summer-like weather streak, the wind, the rain, and the cold temperatures now come. It's the best type of weather for staying inside for reading, writing and creating. Let's see what I've done this past week.
👨🏻‍💻 Blog posts posted 8 & articles shared 4
🏞️ Photos shared: 10
🎙️ Podcast published: 0
📺 YouTube videos published: 1
📖 Reading
1️⃣ I read some more articles related to the iPhone 15 Pro line. This week is probably where my reading on this subject started to wind down quite a bit. I'm preparing to finish my review and publish it sometime next week! 2️⃣ Reminder: you can see all my reading in the logbook in the exhibits section below.
👨🏻‍💻 Writing
1️⃣ I rarely write on my small website on Write.as, but when I do, it's often about war. This time, it was about the 9-11-style attack by Hammas that struck Israel. So sad. So infuriating. I can't take sides, only share my ominous thoughts. 2️⃣ I decided to convert all my current research projects to the new Craft template I started selling recently on Gumroad. It's a bit of manual work, but it is well worth it because it helps forge a similar workflow from one research project to another.
🌄 Photography
1️⃣ I'm migrating most of my photos to Pixelfed, but I'm still an enthusiastic subscriber of Glass. They recently launched a new way to explore photos on their platform. We can now ask something like "Paris at night" to see pictures of Paris at night. I tried it with "Montreal at night" and got some photos from... Boston. Other requests were more on-target. 2️⃣ My photos feed on Pixelfed is diluted with many images; many aren't photos. It contrasts with Glass, which is focused on photography art. This might be enough for me to keep using Glass in the future. 3️⃣ I'm now at 310 followers on Pixelfed. I never reached that level of followers on any photo-sharing platforms in my entire digital life. I think it comes from the fact that Pixelfed is a Fediverse member and allows people from Mastodon to interact with my posts quite easily. 4️⃣ I posted half the images I wanted to post this week.
🎙️ Podcasting
1️⃣ I finally got my new microphone, the same Lavalier Finch microphone, but this time with a USB-C plug. It works with my new iPhone and on the Mac, anywhere with a USB-C port. My initial tests with it were a disaster because of a persistent white noise from the microphone. To fix that, I now use Audio Hijack with the following workflow to improve sound quality and volume and tweak my voice. To record, I start the workflow, enable voice isolation mode in the macOS Control Center, and then set ScreenFlow to record the computer audio instead of recording from the microphone source. It works great. 2️⃣ I'll continue to watch for a better audio recording solution because I'm not entirely satisfied with this setup. One thing I like about a Lavalier microphone is that I feel free with my head movements and at ease while recording instead of staying close to the microphone in front of my face. 3️⃣ I remembered Adobe Podcast audio enhancer and decided to try it again. The best results come from processing the iPhone 15 Pro Max recording with voice isolation turned on. 4️⃣ In conclusion, the Finch microphone is terrible, and I still have to find a permanent solution for my audio recordings.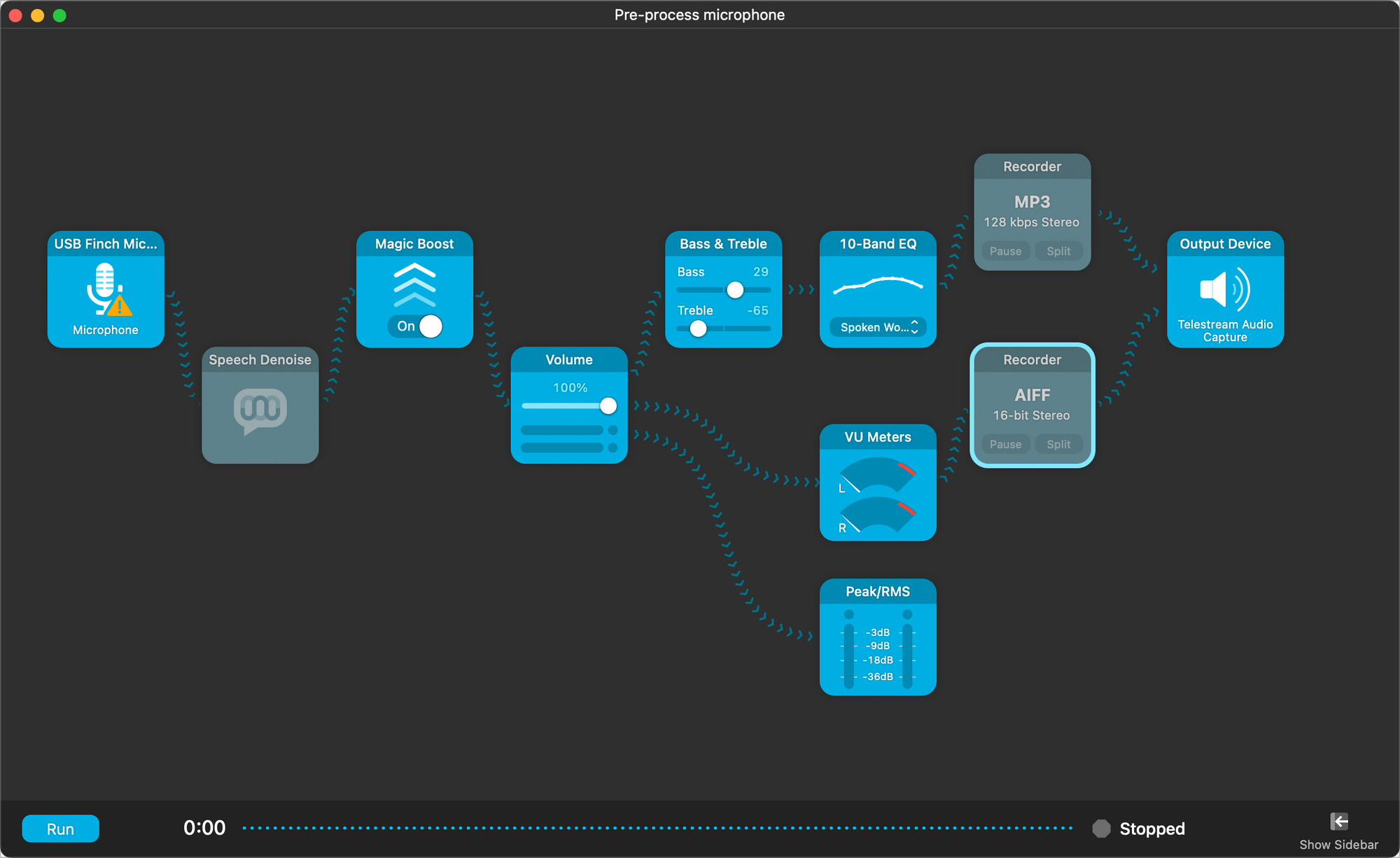 🚧 Special projects
1️⃣ I've started working on a short article about some old Apple promotional materials I recently found when cleaning up box content in my home office. I have included one photo in the exhibits section showing a portion of this material. 2️⃣ Will have a chance to talk to the community manager and user experience manager from Rewind in two weeks. She wants to have more feedback following my published review of Rewind. 3️⃣ I finally decided not to create a dedicated website on Apple Vision Pro. Until this week, it was something I considered doing, something similar to the Apple Rumors Hub, a website I keep updating with the latest rumours about Apple products. The website is not popular and rarely gets visitors. This contributed to my decision not to go ahead with the other website. It's a matter of better focus as a creator. Not everything needs to be created.
📱 Apps & Services
1️⃣ Adobe released new versions of Lightroom. The iPhone app is easier to use and offers an end-to-end HDR editing experience, provided your iPhone is HDR-capable. Recent iPhone models are. On the Mac, Lightroom brings support for local storage capabilities. You no longer depend on Adobe Cloud storage to work with your photos. That's a significant change if you ask me. Does it change my intention of leaving Adobe behind? I don't know. It's too early. 2️⃣ Anybox 2.1 was a surprise update introducing folders to help organize the bookmarks collection. Coupled with tags, Anybox is a solid app to help manage hundreds of bookmarks.
👨‍👩‍👦‍👦 Personal
1️⃣ This week was socially busy, having dinner or get-togethers with friends and my family nearly every day. I had much less time to work on this newsletter or to be creative. It shows in the number of cancelled to-do items from my weekly planning. Oh well... striking a balance between work, personal life, and hobbies is often a challenge for any passionate creator like me. Overall, I was able to find some time to meet my goals.
📺 YouTube
1️⃣ I created and shared a video on my YouTube channel explaining the use of my recently released Craft Template for researchers & writers on Gumroad. It took me about three to four hours of preparation, production and upload to YouTube for a video that is less than 27 minutes. Feel free to take your own conclusions. On the same day this video was released, I got my first template sale on Gumroad. The next day, another sale. That's cool and unexpected. 2️⃣ I've been tracking my follower count, currently at 939 subscribers. The pace of new subscribers has slowed down considerably. It's hard to get traction on YouTube. My average watch time per video is very low; I don't know how to change that. It's a challenging space, for sure.
🔮 Looking ahead
1️⃣ Next week, another Craft update is expected. It's always fun to see what's new, but I'm often a bit disappointed by the lack of improvements I wish for. Maybe things will be a bit different this time. 2️⃣ Since I'm using Omnivore more and more, I'm considering doing a "60 minutes with Omnivore" video shortly.
💎 Miscellaneous
1️⃣ Here is a thought I often have when using an app: the more I can take advantage of all the features and capabilities of an app, the better I feel. I don't like it when my app usage is too narrow, not too deep; I prefer to master every aspect of an app to reach some level of expertise and ultimate mastery. This might explain, in part, why I spend so much time with Craft, the app that is at the center of everything that I create and share online. See my visual workflow summary in the exhibits section below.
I wish you a great week!
💡
This document is also available as a Craft shared document
here
. Based on template version 1.0.4 — 2023-10-09. This weekly creative summary was built with ❤️ on a 15-inch MacBook Air and Craft.
Exhibits 👀