My Thoughts on Apple's Spring Loaded Event
During its "Spring Loaded" event, Apple showed relentless desire to innovate and push boundaries. Here are my thoughts. Color me impressed.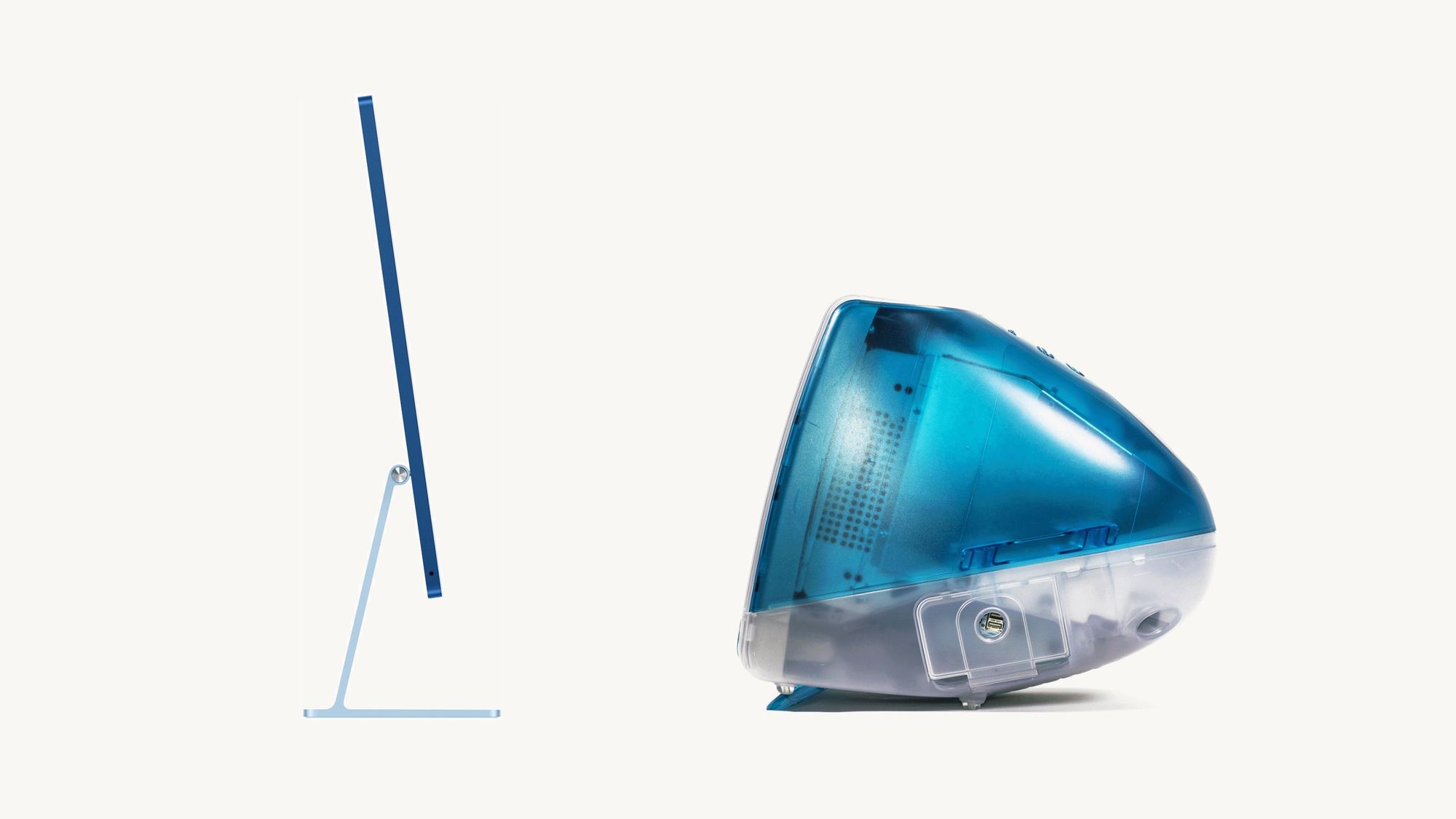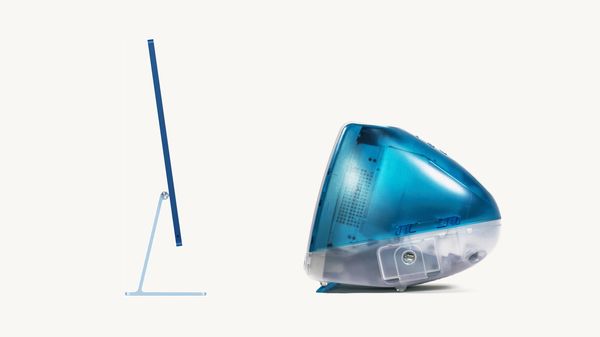 Colorful. Mighty. Thinness. Powerful. Small wonders. The power of the ecosystem. These are the words that come to my mind in retrospect.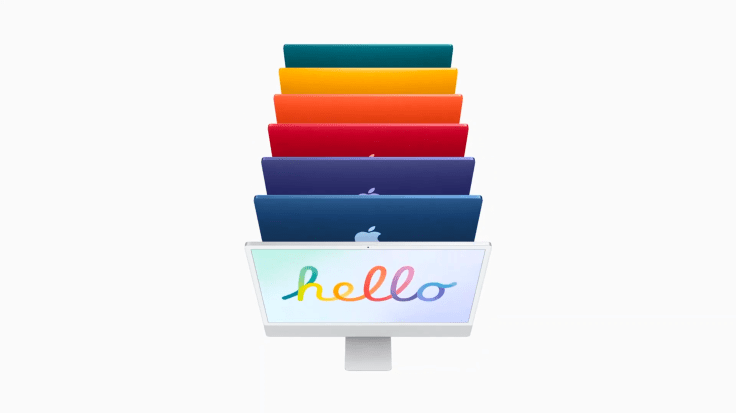 Apple held the « Spring Loaded » event last week. As always, there is so much to digest and to write about. More than ever, rumors were aplenty and gave us many hints to what was coming, yet there were a few surprises1.
Let's start with some contextual information about my current « Apple mood ». I'm not into the market to upgrade any of my current Apple devices (currently an iPhone 11 Pro, 2018 11" iPad Pro, a 2017 21.5" iMac, a few Apple TVs, Apple Watch Series 4 & 6). Hence, my apparent lack of enthusiasm for what Apple had to show us. Rumors about an impending iPad Pro refresh failed to get me excited. Considering that iPadOS, more than anything else, is the key for the next iPad chapter, I knew in advance that I would have to wait for WWDC to find some answers to my iPad future upgrade plans. Yet, sometimes, the reality is more complicated than this.
Fifth digital-only event in a row
The "Spring Loaded" event was the first in a series for 2021, the fifth in a row, thanks to COVID-19. Apple is good at it. Each event has a different twist, a different pace. We know why the « Spring Loaded » tagline was used: it was a relatively fast-paced event, one hour to be exact, touching a lot of different things, with three major product lines: the redesigned iMac, the beefed-up iPad Pro and the highly awaited AirTag. Some Apple pundits would argue that it was all over the place. But as M.G Siegler puts it in his piece on the event, colors were the unifying theme. I agree with this take, in retrospect as colors help sell more.
Something else acted as another unifying force: the M1 chip. Found in the MacBook Air, MacBook Pro and Mac mini, it is now the hearth of the redesigned iMac and, surprisingly, the iPad Pro. One chip. Think of this.
All in all, it was a great one-hour TV show2. From one event to the other, it seems Tim Cook gets less and less air time. There was no "one more thing"; probably reserved for an end-of-the-year event? All in all, the event was packed with attention grabbers3 and small wonders.
Small wonders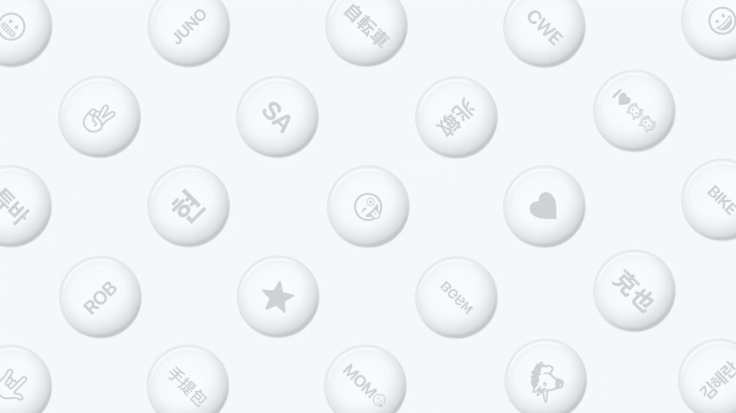 We finally found the AirTag (pun intended here)! These nice-looking little wonders are intriguing and could prove to be quite useful for a lot of people. Design-wise, from the outside, while looking at the white side, they look like candies and reminds me of the old flag icons denoting iPhone availability by countries in past Apple keynotes.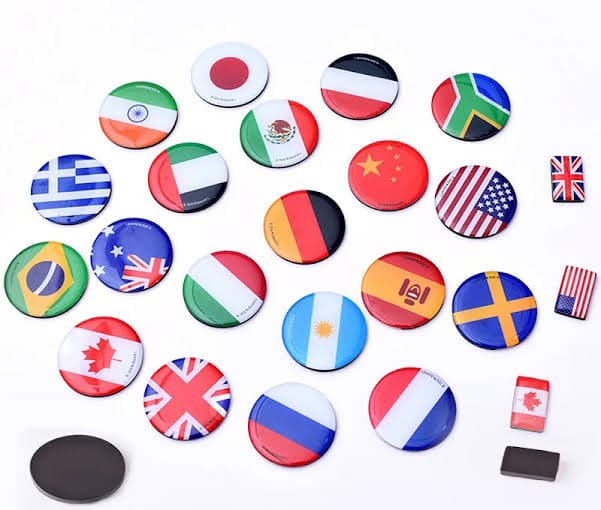 My AirTag use cases: keys, backpack and luggage tracking. That's about it. Oh, surprisingly, they is no color option. Maybe in the future. Speaking of the future: why is the iPhone not showing an AR view with the camera while searching for an item? All we get to see is a pointing arrow on a solid color background. Is it because it would be too distracting? Tim Cook talks all the time about the possibilities of AR, searching for a tracked item in Find My would have been a great example of practical AR use cases. Missed opportunity?
Here is one surprising thing: there won't be any way to track the new Apple TV Remote. Maybe Apple thinks losing the remote is a thing of the past? During the funny segment where the guy searches for his keys, Apple could have made some fun of themselves on the segment where the guy is looking for his keys, by showing a bunch of lost Apple TV remotes. Too bad, and we know why.
Speaking of Apple TV Remote, I think Apple corrected most of the wrongs here. What they didn't correct is the pricing of the Apple TV hardware itself. Oh, and explain to me why I should get a 64 GB version in a streaming world? Let's face it, the Apple TV is not cheap. Apple wants us to know that's it's the best way to experience the Apple TV+ service. You won't get this type of experience by using the integrated Apple TV app in an LG smart TV for example. I'm fine with this. Yet, 199$ seems a lot. Still named Apple TV 4K, it doesn't help to make us reach our pockets. Oh, and this color-balance feature available for all recent Apple TV models with an iPhone is soooo cool! Can't wait to try the experience and see if it makes a difference with my 2020 LG smartTV.
This (thin) colorful iMac!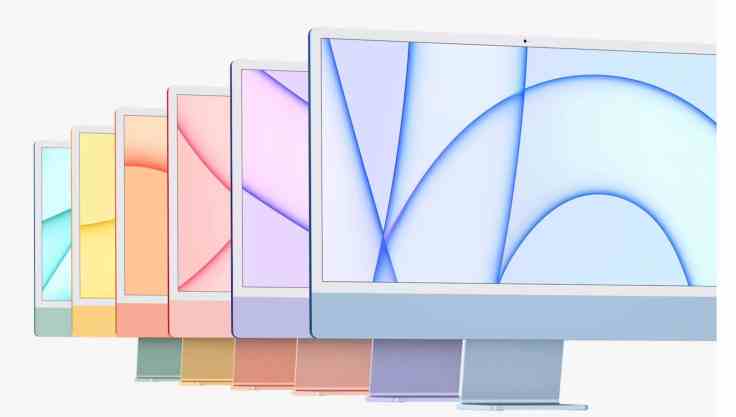 Back are the colors! The newly redesigned machines come in six different colors and the traditional grey option. I'm not too fond of the colors choices. I'm not sure which one I would select, hence settling for the silver one4. A deep black option with a front black bezel would have been great. Maybe for the non-released 32" version to come out as an iMac Pro? Speaking of the bezel, is white the best-looking choice? I'm not sure. we've been there many times. Black bezels are among us since 2012, explaining our discomfort with the return of the white ones.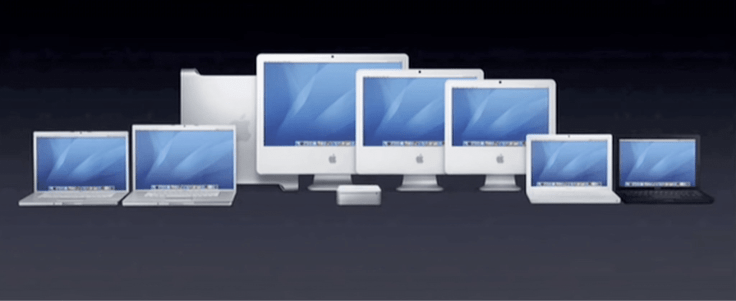 I made a version with black bezels. I'm not sure this is better.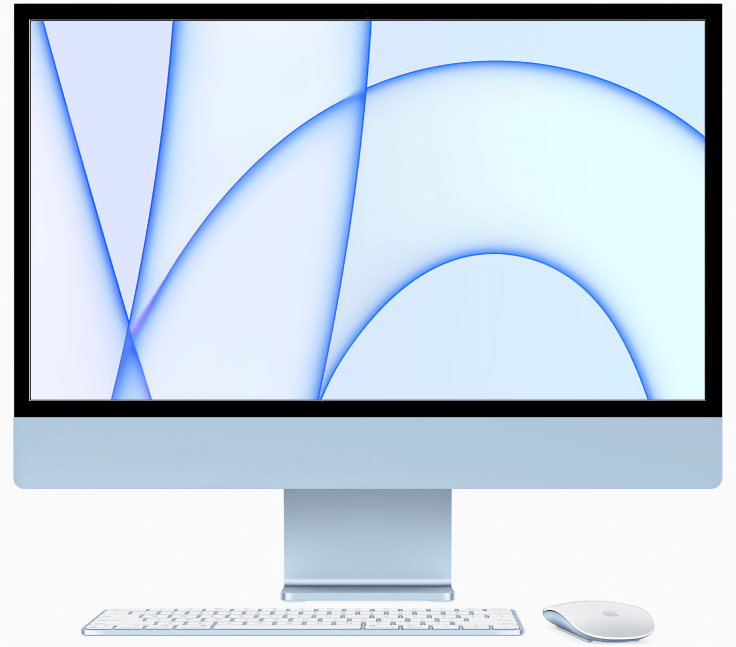 The iMac design is the culmination of Apple's vision of the all-in-one computer, a computer that simply disappears while using it. It does, when you look at it from the sides. On the front, the white contour will have to be experienced for a long period of time to see if it helps make the computer disappear and leave the screen as the only expression of its magic. As with many Apple products, in-person experience creates a better impression about the product, so going to an Apple Store in person could prove to be quite useful to decide how this machine really looks and feels. Eventually will be able to freely go back to the wonderful stores.
Besides colors, I like the design trend among Apple's products in recent months, inspired by the 2018 iPad Pro design: boxy yet approachable and friendly with rounded corners.
As great looking as they look, these iMac, which comes in two memory configurations, 8GB and 16GB, might look underwhelming from a memory configuration perspective. As an owner of an M1-based Mac mini with 16 GB of unified RAM, I think it won't be an issue for many use cases targeted by this machine. My experience shows that 16 GB is aplenty for demanding workflows. I fail to see any occurrences of bad experiences with my Mac mini (besides the dreaded "Connection lost, Connected." Bluetooth issues).
One last thing on the Mac segment: Apple not talked about the Mac itself but also spent quite some time talking about many basic macOS features like handoff. It felt like if Apple wanted to emphasize one the Mac's distinctive features compared to… Windows. Right occasion to do it.
The iPad Pro gets more… Pro
Well, the iPad Pro got even more… Pro. Was it necessary? There is always room for improvements, tweaks and innovation. Apple did deliver on the 12.9" version with the potentially glorious screen. The Thunderbolt 4 port upgrade is certainly welcomed and could pave the way for new working scenarios provided there are new enabling applications and transformative operating system feature taking advantage of it. One example of such a new feature came in the past with iPadOS 13.4 when Apple introduced support for the mouse and trackpad. What's in store for iPadOS 15?
Thanks to the M1 chip5, the system memory of these new pro devices now comes at 8 GB and 16 GB, which is a major step up. That could be the seed we all needed for the next iPad Pro chapter. Yet, a major missing piece to the iPad story during this event was the fact that Apple didn't have a serious software story taking advantage of the powerful hardware. Final Cut Pro, Motion, Logic Pro could have been shown to show the world where Apple wants to bring the iPad next. Apple has yet to deliver pro applications versions of their pro apps. It's a missed opportunity6.
Photographers and video producers are the typical users targeted by the 12.9" iPad Pro. I'm certainly one of them, even as an amateur photographer.  Faster port, more system memory and probably the best screen on the market, the 12.9" iPad Pro is certainly pitched for visual arts users. Personally, If I do upgrade, it will be to replace my iMac for photo processing. When I read "Apple's New iPad Pro Reinvigorates the iOS vs macOS Photography Workflow", I knew that I'm in the same boat: someone wanting to optimize his photography workflow. I'd like it to be iPad-centric eventually.
One more tidbit: the Center Stage feature is cool and fascinating for making a device more and more bond with us, the humans. It's like if the iPad was looking at us to make the necessary adjustments to compensate for our behaviours. The feature is open to other applications too, not just FaceTime, which is promising.
Another thing: the exclusion of the Touch ID within the power button is a bit surprising to me7. I guess Apple sees FaceID as being enough for the pro tablet. Don't count on the new Magic Keyboard with TouchID, it's not compatible with the iPad Pro. Too bad.
Don't miss this good comparison of iPad Pro models, from Apple Insider.
Purchase plans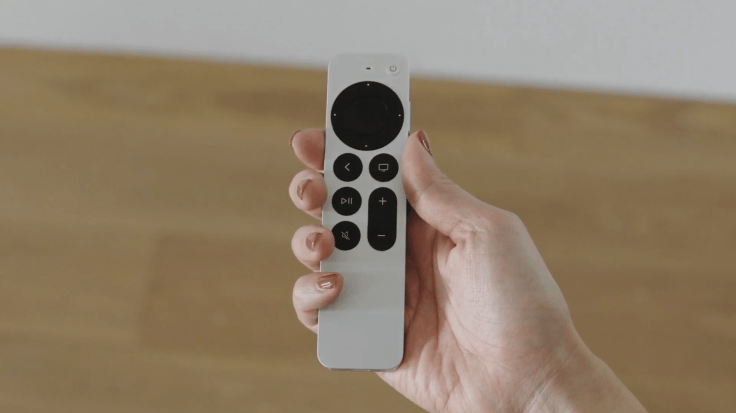 So, how is the "Spring Loaded" Apple event changed my Apple purchase plans? Well, for the short term, not by much. Here is a quick rundown.
AirTag: a pack of four to track my wallet, my heys, one luggage and one backpack. Ordered. 20 days before I get them.
The new but still named Apple TV 4K is a go because of HDMI 2.1 support (perfect fit for my new LG OLED smartTV), 4K HDR 60 FPS, eARC8, but most importantly, because of the new remote. It's a notable upgrade from my current Apple TV 4K.
The new Magic Keyboard with Touch ID when it will become available separately for use with my M1 Mac mini. Oh, and those keyboards with rounded corners, I love them!
It gets more complicated beyond these purchases. I'm super happy with my 2018 11" iPad Pro except for the screen size for certain use cases: photography and Microsoft Office work. At the same time, I wouldn't trade the screen size of my current iPad when I'm on the couch for everything else. Anyways, the M1 brings 8GB of system memory which is double of my current iPad Pro. Speaking of memory, space is also starting to be tight.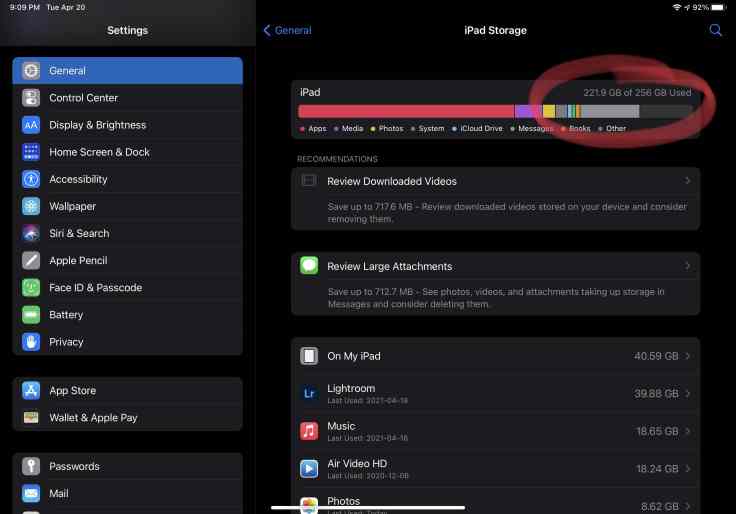 If I make a move regarding the iPad Pro, it will be because of the bigger and better screen size, and my desire to move my photography workflow to be iPad-first. I have to consider that I'll need the change my Magic Keyboard if I go with the 12.9" model. I'll revisit this plan after WWDC 2021.
Am I buying the new iMac? Nope. Not in the near future. As long as I need an Intel CPU to run VMware software from home, I'll stay away from this gorgeous new iMac, sadly.
Final thoughts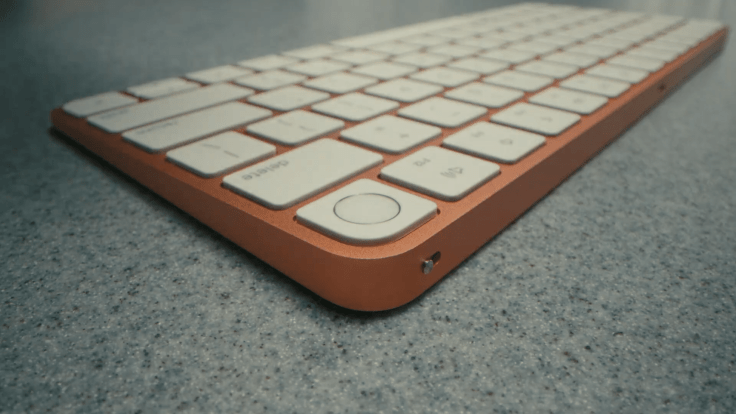 Apparently, there is no U1 chip in the new Apple TV Remote as there is no AR view in iPhone while searching for a lost item. There is no U1 chip in the AirPods Max either while there is one in the HomePod mini9. This feels strange, like a lack of uniformity across products. What this apparent oversight could tell us about today's Apple: teams don't talk to each other, they don't know what the other team is doing and could be driven by different agendas.
Was it the first time where Apple spent a few minutes talking about a new iPhone color? Apparently not, the product red version of the iPhone was introduced during such an event. Yet, I thought it was some sort of ad to remind us about the iPhone 12 existence. The new purple version certainly looks good, though.
The unsung hero of the keynote, because there was no mention of it, is iOS 14.5 with its privacy-tracking prevention feature. It has much more potential to be a game-changer than anything Apple had to show us.
A podcasts subscription service wasn't a surprise. Apple will be wrapping their DRM protection on all paid podcasts. Think of this as another digital store, just like the App Store.
The Apple Card — still a no show outside of the US. Too bad.
Where is the updated iPad mini? The third generation Apple Pencil? False rumors? Delayed? Scrapped updates? Who knows?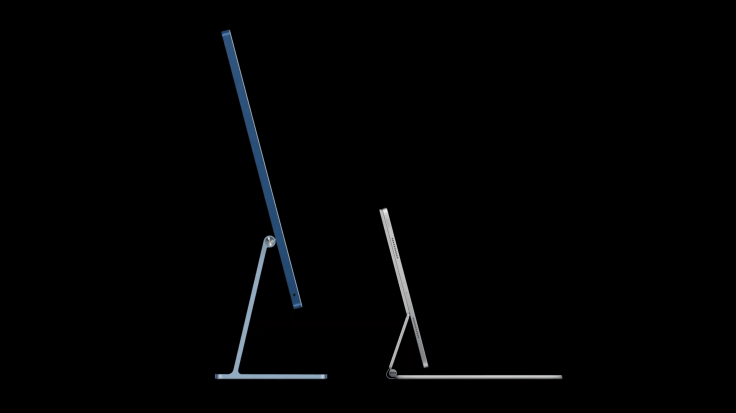 Now that the first Apple event of 2021 is behind us, my attention turns to WWDC in June. I'm really looking forward to seeing iPad's next chapter. According to just released rumors, we could finally see some welcomed changes for the iPad experience, just like what we got last year with the iPhone. Changes that will put iPadOS further apart from its brother, iOS. The iPad future has never been more exciting.