Apple
My Review Of The 23.7" LG UltraFine 4K Display
Apple is no longer in the external display business. Instead, they rely on LG line of UltraFine monitors to go with their computer lines. They recently introduced a smaller version of a 4K display. So, here is my review of the 23.7" LG UltraFine 4K display. Why an external display? I never had an ex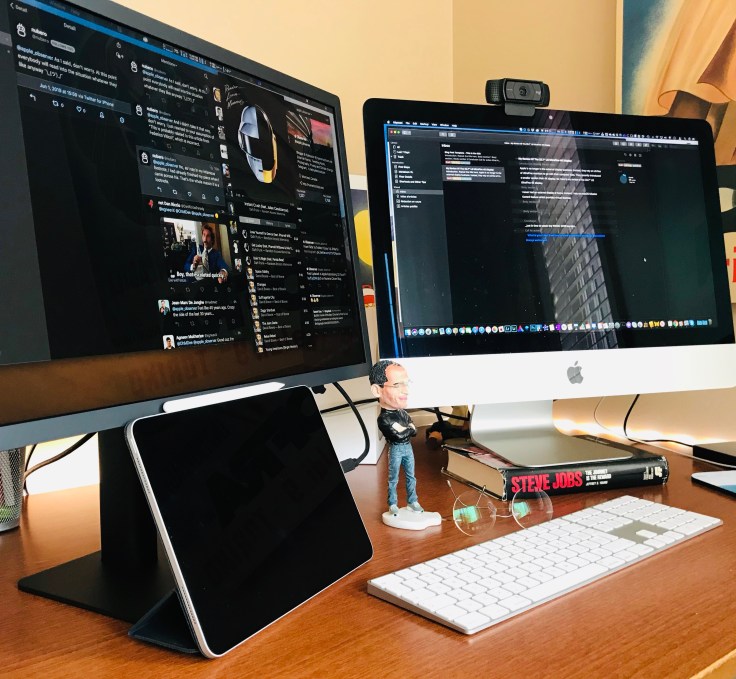 Apple is no longer in the external display business. Instead, they rely on LG line of UltraFine monitors to go with their computer lines. They recently introduced a smaller version of a 4K display. So, here is my review of the 23.7" LG UltraFine 4K display.
Why an external display?
I never had an external display at home. Instead, I rely on macOS Mission Control feature which provides virtual desktops. But, this is not enough anymore. I tried using Luna Display1 and Duet Display2 with my iPad but… this is still not enough. There are many use cases where I benefit from using a second display: photo editing with Lightroom, doing research while writing a new blog post just to name a few.
Image quality
The most important thing of an external display is image quality, right? In this area, the LG UltraFine is very good. While it is still advertised as a 4K display, the actual resolution is a little bit less than this @ 3840-by-2160 giving over 8 millions pixels. For photography, the P3 color gamut is important as it matches the iMac screen.
General design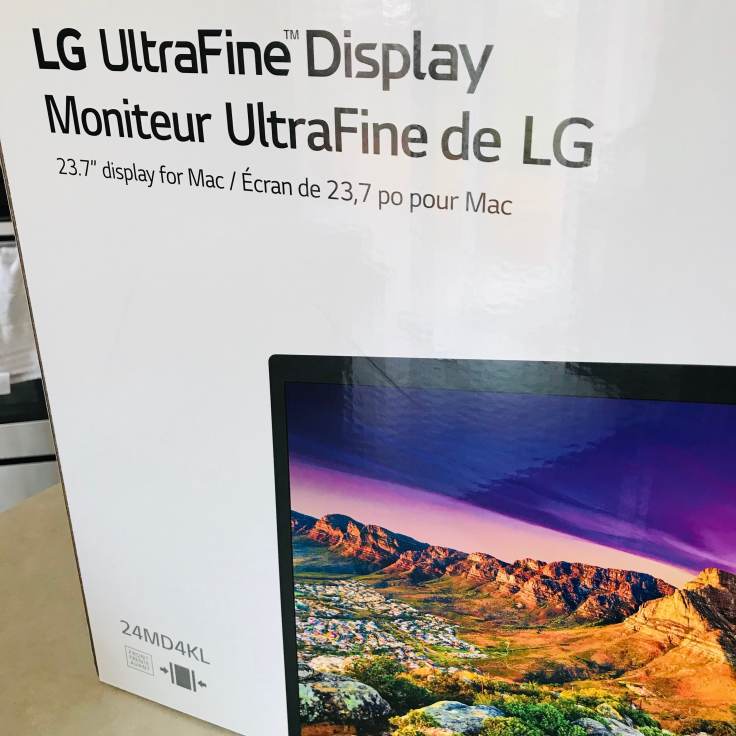 My new LG display is connected to my 2017 21.5" iMac via Thunderbolt 3. Side by side, both are mostly the same proportions which is nice. macOS offer great display management through the Control Panel. My iMac has the 4GB discreet video card. The display comes with two Thunderbolt ports and four USB-C ports. As I get more USB-C devices, this become very useful. And this brings me to the next subject: using the monitoring with my 2018 iPad Pro in the next section.
On the design front, the LG UltraFine display is ok while looking at it directly from the front. Bezels are leaner than the one on my iMac and there is no chin. But from the side, this is another story. This display does look a bit boxy. The stand is heavy so the monitor feels solid on its feet. Adjusting the height position is easy both you'll need both hands.
Photo editing with Lightroom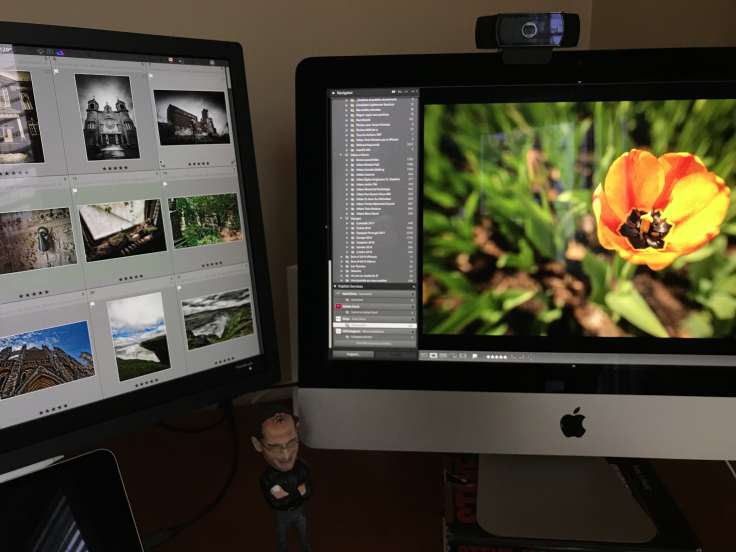 One of the reasons to get this display is to use with while doing photo processing with Adobe Lightroom Classic. On left, the LG display shows the photo grid and on the right, the full photo is displayed on the iMac. That is a great way to work where I no longer need to flip from the did view to the full photo view constantly. But, Lightroom is buggy while working with two monitors. It has trouble remembering to display the photo grid on the left display. There are some visual glitches too in the user interface. This is probably related to the fact that Lightroom is a multi-platforms application.
Using an external with an iPad Pro
As of this writing, an iPad Pro running iOS 12.3 is not the optimum setup to take advantage of the external display. Why? Look no further than Apple for the reason. External display support on iOS is abysmal. One of the reason could be explained with the use of lightning connector for all previous generations of iPad. This connector wasn't designed to connect high bandwidth devices and is only available in Apple's ecosystem. With the switch to USB-C on 2018 iPad Pro, the iPad landscape could change in 2019 thanks to iOS 13. And as I wrote a few days ago, I have a few wishes in this regard.
If you use Keynote while the external display is connected, then you'll get the usual slide being displayed on the external display while the iPad will use the presenter mode.
Missing things
On the sound side, the LG display has stereo speakers but they lack a lot of bass, to my taste. Make no mistake, they are good not great. The iMac has more bass but less power. All in all, neither are great to be honest.
The other thing to know is that this display doesn't come with web cam either. You'll have to keep using the one that comes with your machine or buy a separate one.
Finally, I cannot put the display in a vertical orientation. This would have been useful while working on word documents for my daytime job.
Al in all, I'm very satisfied with this addition to my computing arsenal. I'm looking forward to watch the WWDC 2019 Keynote while doing other things on it.
If you have any question regarding this review, put your question in the comments area! Always welcomed!