Blog
My review of Notion from a blogger's perspective
In the past few months, I've been using Notion, a popular collaboration platform. What I discovered is a surprisingly powerful tool that helps me be better at blogging. Here is my review of Notion from a blogger perspective. (If you want a freebie, head to the end of this review for details at the e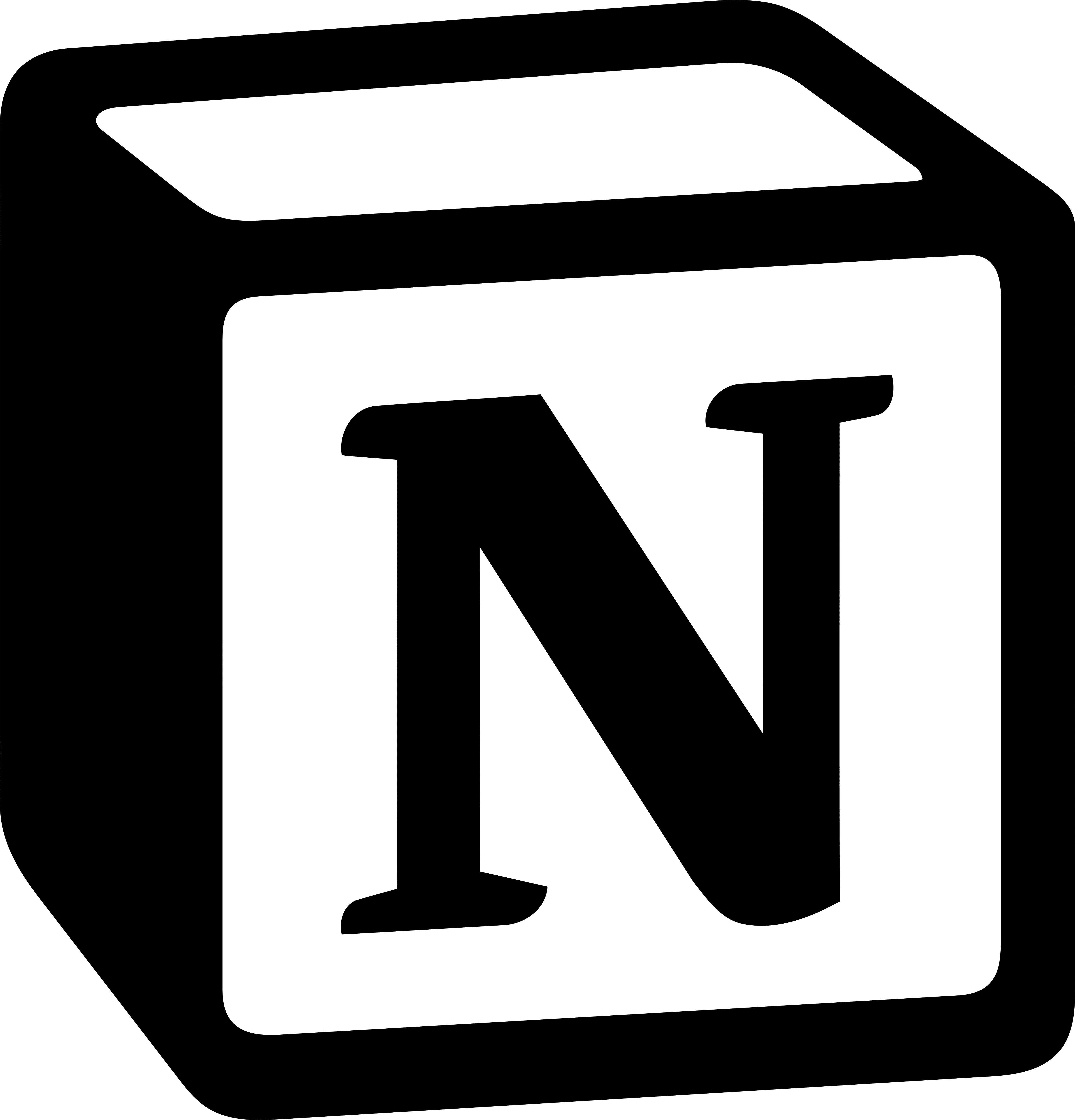 In the past few months, I've been using Notion, a popular collaboration platform. What I discovered is a surprisingly powerful tool that helps me be better at blogging. Here is my review of Notion from a blogger perspective.
(If you want a freebie, head to the end of this review for details at the end of this blog post. You'll thank me later.)
How does it work?
First, let's see how it all comes together. When you understand basic concepts behind Notion digital workspace, it is easier to get a better idea of how the tool can fit your requirements and your own workflow. If reading is not your thing, then head to YouTube for a quick tutorial.
The base object is a page acting as an infinite canvas of semi-structured objects. Pages can be linked together as well as nested and shared as public websites. No registration is required to access shared pages. Each page can be personalized with a banner and an icon. Almost any kind of object can be put on a page: text, lists, images, weblinks, etc. These objects are called "blocks". Complex blocks like databases re-use the page canvas concept for entering a single record in the database. All blocks have attributes like colour or link. Blocks can be rearranged on pages to create a more complex layout to suit your needs.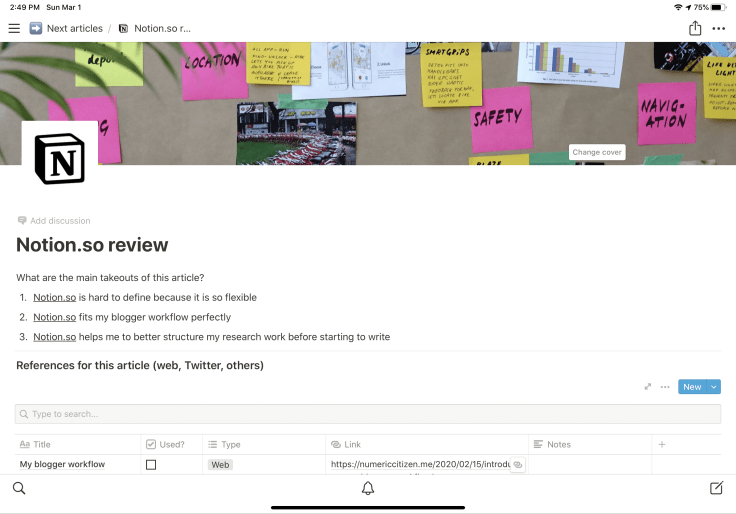 Notion service may look difficult or challenging to use for new users. To help them start quickly, templates are available from which new pages can be created then modified according to specific needs. There is a bunch of templates organized in a classification library. Finally, pages can be exported in different formats like PDF, HTML or Markdown.
My observations while extensively experiencing Notion
As Notion quickly became part of my blogger workflow, I gathered many observations about the service and their native applications. Notion is such a powerful beast; I could probably write a series of blog posts about it. Let's review a few interesting observations.
Notion is fast and dependable. The more you add stuff in there, the more searching becomes useful; Notion becomes a knowledge base reflecting my interests and my research.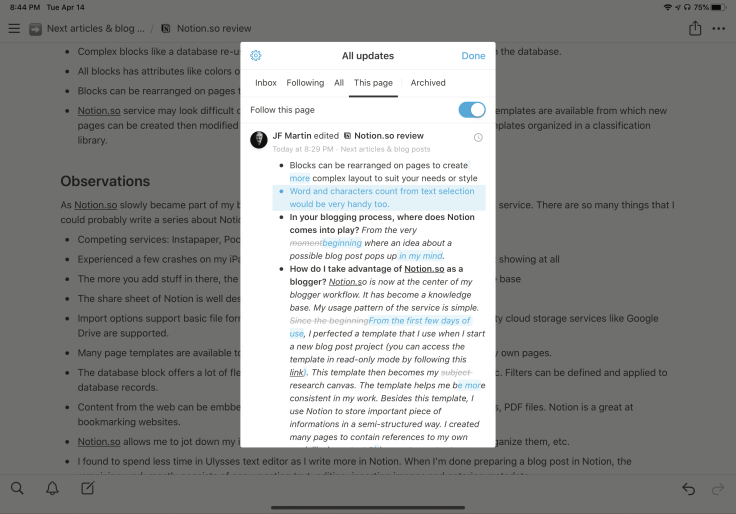 On the iPad, Notion is generally a joy to use. Adding stuff to Notion from other apps is easy as the share sheet is available almost from any application supporting images, text or URLs. I experienced a few crashes and weird scrolling or display behaviours on the iPad. Thanks to frequent updates, the company behind Notion seems aware of the problems and pushes application updates on a regular basis. One last thing regarding native application, copying and pasting content from a web page won't preserve URL in the text. The same goes when copying a text block containing a link into Ulysses, for example. It shouldn't be that way. We are in 2020, right?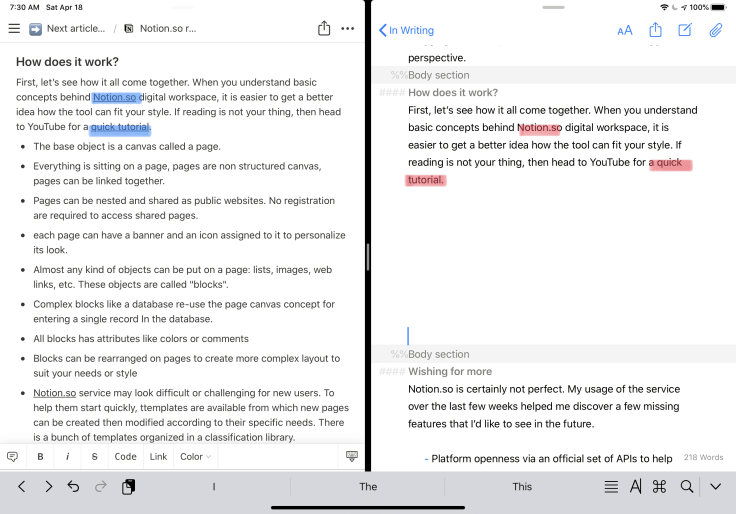 You can import content into Notion on the web. Import feature supports basic file formats like HTML, text or Office documents. A few third-party cloud storage services like Google Drive is also supported. Content from the web like Tweets or Google Maps locations can be embedded as objects. Notion is great at bookmarking websites.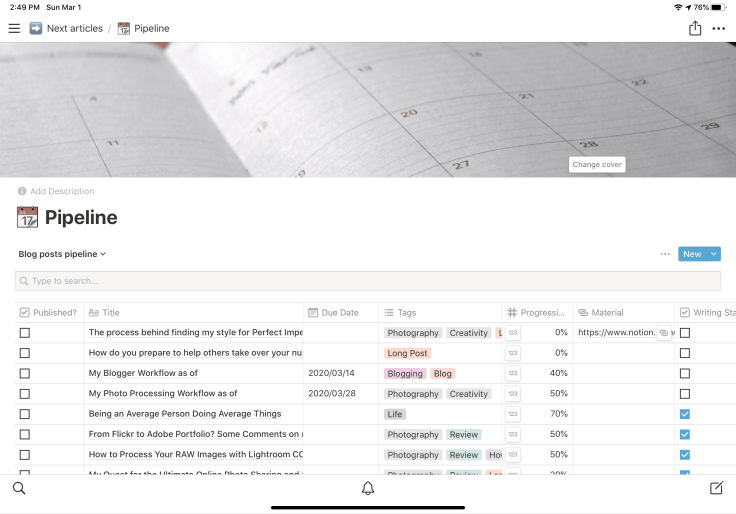 The most complex object is the database block. Databases can be created to store records of information made of many attributes of many typical types we can find in database applications, including text, date, percentage, images, URL or even Notion pages. You can change the record format as you wish even after data is already present in the database. Filters and views can be defined for each database to sort or present the data in different and more useful ways. I created many databases for my own needs, one of them is a list of upcoming blog posts I'm working on, or I plan to work on. This data can be presented in a calendar format or as a Kanban-style format. Very cool stuff.
Things I love about Notion
I've been using Notion for a while now. Over the weeks, I've learned a lot about it. I love this service so much that it became part of my blogger life. Under the deceptive yet straightforward design hides the richness of features. Here is a collection of things that I love about it.
If you are a regular reader on my blog, you probably remember that I'm a big fan of the free photo-sharing service called "Unsplash". I'm happy to report Unsplash is available from within Notion. Since each page can have its banner photo, you can search Unsplash to import the picture that best fits your taste.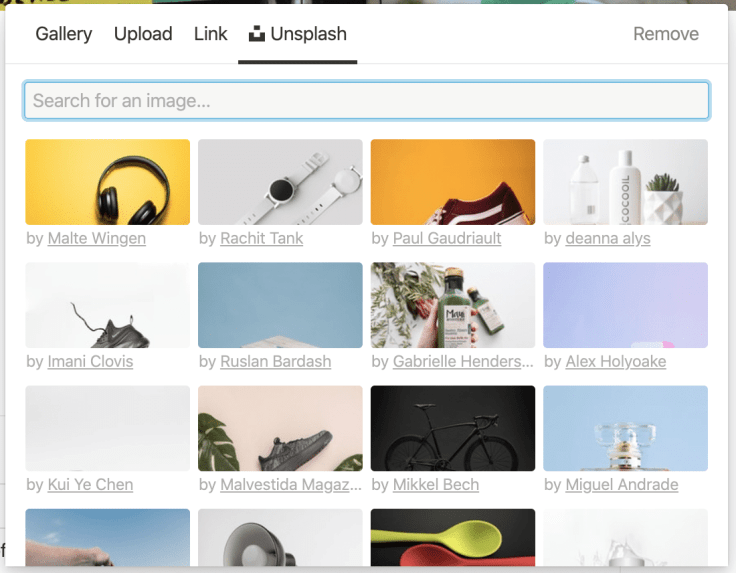 Notion fully supports Apple's ecosystem by offering apps on iOS, iPadOS and macOS besides being a web-based service first and foremost. And, finally, Notion is surprisingly cheap at 4$ a month for a single user and free for students. This pricing makes the service very competitive.
Finally, Notion on macOS shines at supporting keyboard-only interactions. if you prefer using the keyboard instead of the mouse while writing, you'll be pleased with Notion. Within a page, tab, forward slash, arrows, enter and the ESC key are all contributing to a mouse-less usage of Notion.
Wishing for more
Notion is certainly not perfect. My usage of Notion over the last few weeks allowed me to discover a few missing features that I'd like to see added in the future. Here is an exhaustive list. I hope they pay attention1!
As pages can become quite long with a lot of stuff on them, navigation can be tedious. It would be helpful to have a dropdown menu built on the page's headline blocks. Think of it as a table of content. Writing applications like Ulysses has this feature to jump to a specific portion of a text.
Text selection is currently limited to the block boundaries, which is frustrating. When I'm done with my writing in Notion, I want to be able to select multiple paragraphs, drag them out to Ulysses. At the time of publishing this review, it wasn't possible on the iPad or macOS.
One very irritating issue is the lack of drag and drop support within the application and with other applications. This issue is present on the iPad and on macOS. It is a bit baffling.
I'd like to see APIs added to the platform to allow for integration with services like IFTTT.
On iPadOS, support for creating simple drawings with Apple Pencil would be useful. Shortcuts support would be helpful too to better automate things like importing stuff into Notion.
Better feature parity between the iPad and the web would be nice, but they are fixing this with recent updates. Keep them coming!
Extension for Chrome and Firefox are available, but I wish Apple's Safari were supported too!
I'd like to be able to subscribe to Notion calendar block from Apple's iCal.
Word and characters count from text selection would be very handy too.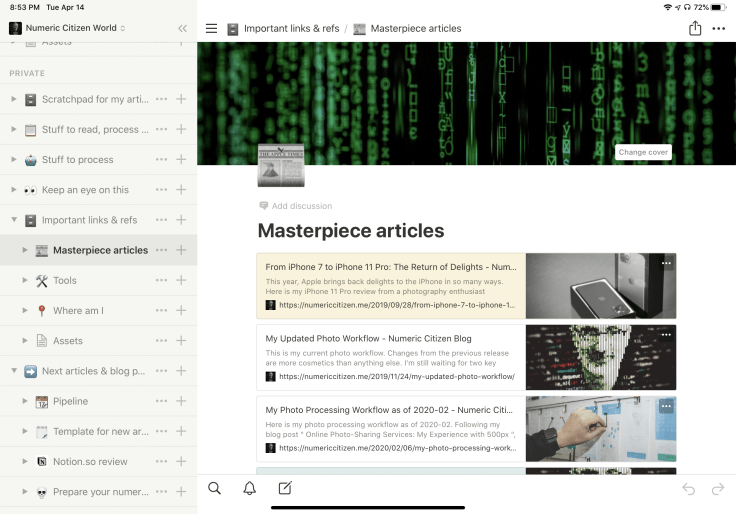 I'm very optimistic about Notion as they keep improving the platform.
The fake interview
For this review, let's do a fake interview with myself2. The subject is Notion and its impact on me as a blogger.
Q. In your blogging process, where does Notion come into play?
A. From the very beginning where an idea about a possible blog post pops up in my mind up until I'm ready to write the actual blog post within Ulysses.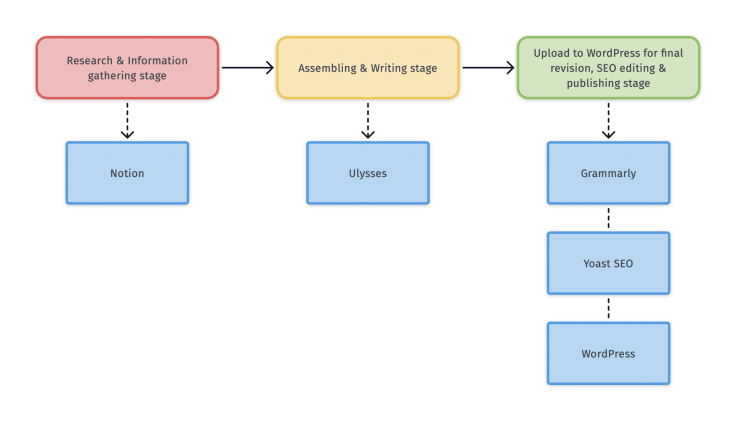 Q. How do you take advantage of Notion as a blogger?
A. Notion is now at the center of my blogger workflow. It has become a knowledge base. My usage pattern of the service is simple. From the first few days of use, I perfected a template that I use when I start a new blog post project (you can access this template in read-only mode to see for yourself). This template then becomes my research canvas and helps me be more consistent in my work.
Besides this template, I use Notion to store important pieces of information in a semi-structured way. I created many pages to contain references to my work like important blog posts, quotes to use later, web articles to read later or just to keep an eye on, etc. I created a page to plan for my upcoming blog posts, including recurring ones on subjects like my photographer or my blogger workflow and the photo series like the newly introduced "Perfect Imperfections Series".
Q. How does Nation help me be a better blogger?
A. I'm a very structured type of guy at work and as an indie blogger. When I'm done researching and assembling pieces of information, everything I need to actually start writing is in one place: texts, references, quotes, images, URLs to previous articles, and so on. Putting a blog post together is way faster. Notion serves as a digital workspace with a repository of my accumulated knowledge on many subjects. Overtime, Notion's usefulness increases. By using a template for each new blog post, my work is of better quality by imposing the same content and research structure. In short, I think Notion helps me improve the quality of my posts.
Q. How is Notion changing your blogging work?
A. I spend less time in Ulysses or Apple's Notes3 as I write more in Notion. After completing my work in Notion, the remaining work mostly consists of copy-pasting text, editing, inserting images and entering metadata.
Q. How can Notion enable collaboration?
A. Notion allows me to invite other bloggers or reviewers to have a look at a Notion page with the possibility to enable commenting or just in read-only mode. This can be really handy to enable collaborative work with other bloggers. Remember, Notion is a collaborative platform4.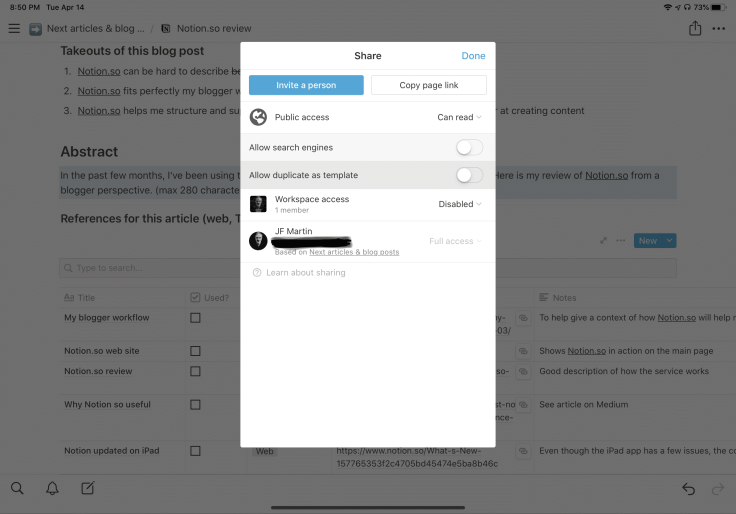 Q. In what proportion do I use the web version of Notion compared to one of the native applications available on iPad, macOS or iPhone?
A. By default, I prefer to use the native version. I would say 40% on iPad, 40% on macOS and the rest being split between the web version and the iPhone native app.
Q. Do I still use Apple's Notepad?
A. No except to draw basic diagrams or ideas that I will eventually transpose into more serious drawing apps. The same goes for Apple's Reminders as a bookmarking tool and never went ahead with a subscription to Raindrop.io after my initial review.
Q. Are you a paying subscriber of Notion?
A. Yes, since I crossed the limit of 1000 blocks of the free tier. On top of the unlimited blocks, you get page versions tracking.
Q. Do you receive any form of advantage from Notion for writing this review?
A. Well, read the conclusion for that one.
Conclusion and a freebie
There is so much more to write about Notion. Notion isn't perfect but it is a perfect fit for me and my needs as an indie blogger. Sure there are many alternatives but Notion offers what I didn't know I wanted and for a few pennies a day. If you are not sure yet, don't worry and look for what others are saying and how they use Notion for their own needs. Better yet, look for critical reviews of Notion or a good description of the platform and how it works.
If you want to register with Notion and get a 10$ credit from the get-go, here is something for you. Register to this blog newsletter (provided by the excellent Mailbrew service – see my Mailbrew review here), and I'll send you an invite5.
If you are a Notion user, feel free to drop a few comments following this blog post!