My Review Of Flighty And Comments On Flight Trackers In General
This week a newcomer in the field of flight trackers was released: Flighty. This release was for me the occasion to reconsider my current flight tracking apps. And what a good timing while I'm on vacation. Let's dig in. Before Flighty The flight tracking app that I have on my iOS devices are illustr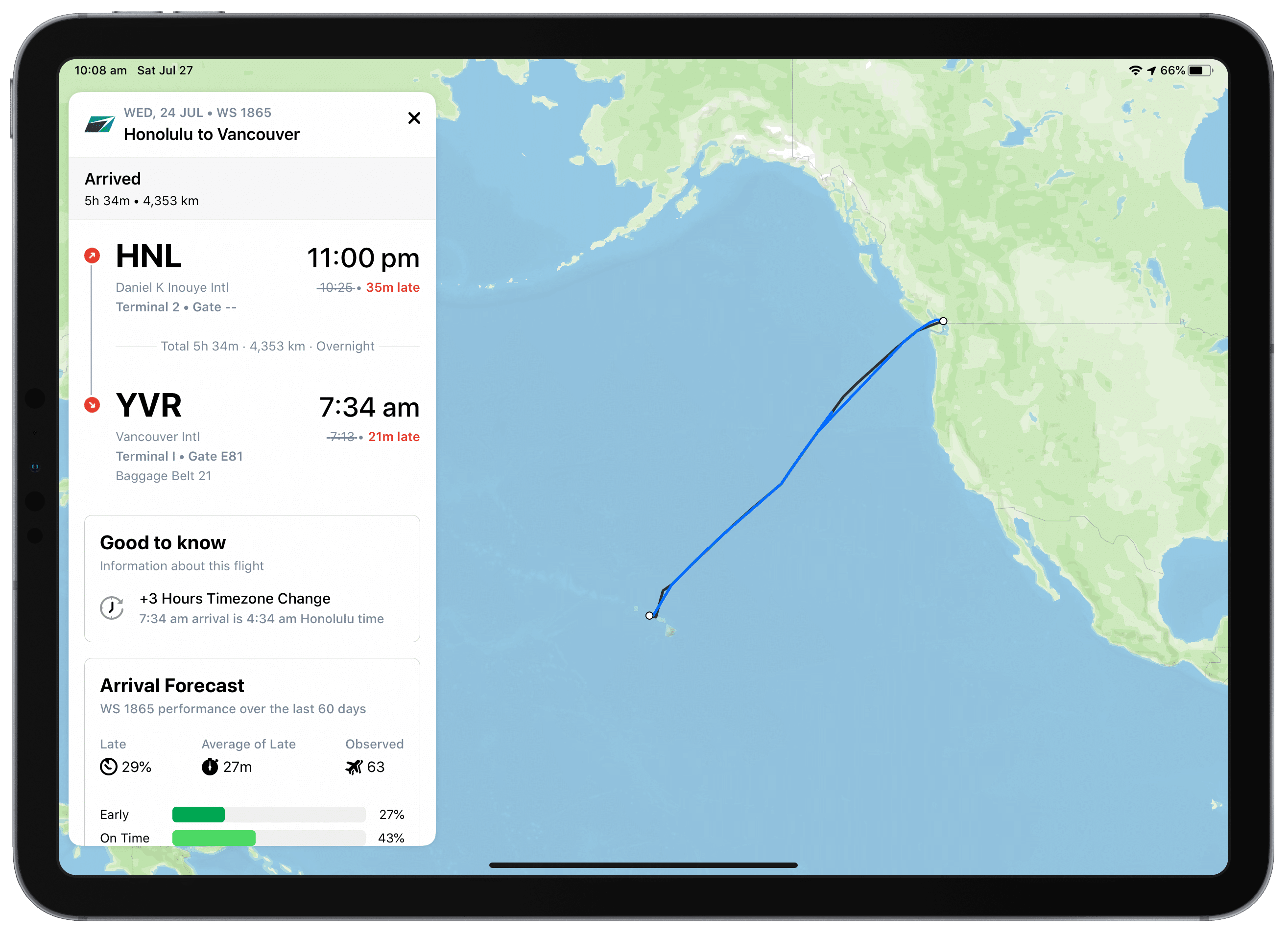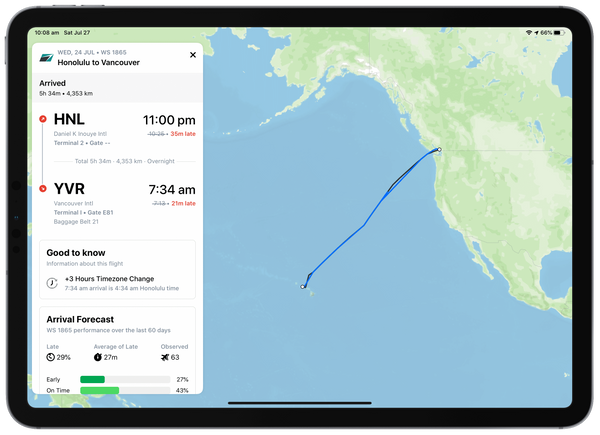 This week a newcomer in the field of flight trackers was released: Flighty. This release was for me the occasion to reconsider my current flight tracking apps. And what a good timing while I'm on vacation. Let's dig in.
Before Flighty
The flight tracking app that I have on my iOS devices are illustrated here.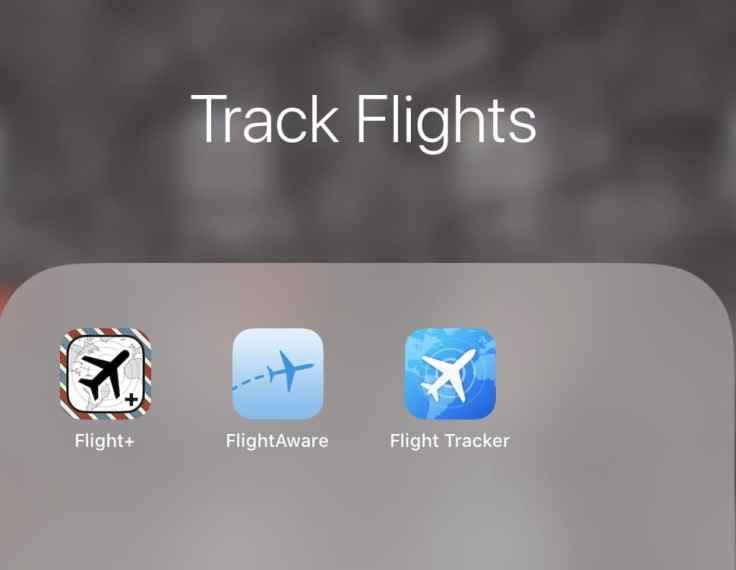 The oldest one by far is Flight+ which hasn't been updated for many years now. I'm not even sure it is still available in the App Store as I think it was replaced by Flight Tracker. I used this app to track all the flights grouped together by trips. It still works and synchronizes with iCloud but the look is outdated and recent iPads are not supported as the app doesn't use all screen space available.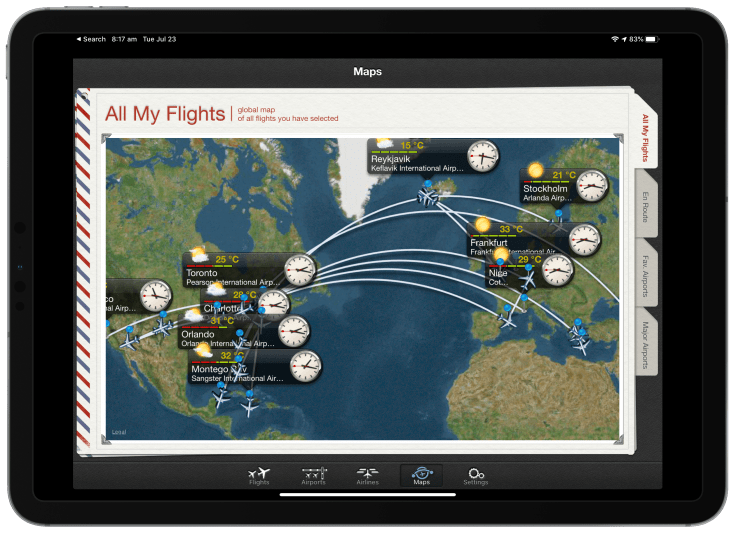 As for FlightAware and Flight Tracker, I didn't really used them as much as Flight+. I never liked the design of FlightAware which is using a flat design which I don't like because it feels out of place with iOS current visuals standards. But now, here comes Flighty, a flight tracker that could change all this but…
Introducing the mighty Flighty
Flighty, besides its cool name, is a really well designed flight tracker with a lot of really useful flight informations for frequent travellers. From the initial application onboarding to the flight entry process, it is clear this app was designed with passionate people who travels a lot. I wonder how difficult it was to test this app in real situations use. Oh, and the look and feel of the application is close to Apple maps which I love.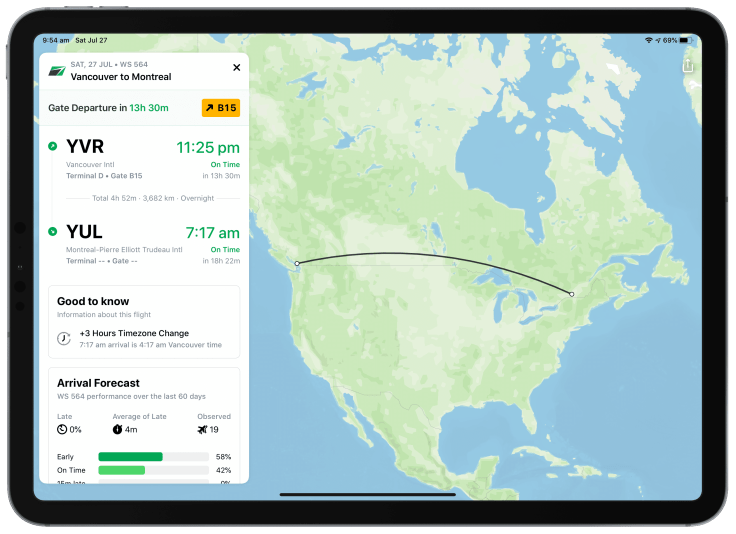 There is many nice design details all over the places: from rich notifications grouping, great iconography to the subscription panel, not much has been left in the cold if I can put it that way. Flighty provides a flight history and a user profile which accumulates all your flight distances and countries visited. There is so much more. Two lacking feature that I find important: one is you cannot group flights into a trip. Second, I'd like to be able to track flights that other people take while they travel. Maybe this will be added in future releases. But this blog post is not meant to be a comprehensive review of Flighty per se. Something not related to the app design or features is bugging me though.
My (infrequent) traveling habits
Let's face it, for me, at $65.99 CAN per year, the subscription price is on the hefty side. Why? Because of my traveling habits behaviour. Let's see in more details.
I travel about two times a year by plane and most of the time to destinations outside of Canada. The vast majority of my travels are based on direct flights. Also, when arriving at foreign airports, my wireless access is always limited to free wifi access which can be challenging to use. This means that using Flighty abroad could be problematic part of the time as I would not get all the notifications that a flight could generate until I turn off airplane mode. Things would return to normal when I'm back at the hotel though. But a bit too late to get useful notifications from Flighty.
As you can see, my situation is not very optimal for using an application like Flighty. For Americans who travel a lot within their own country or doesn't bother paying international wireless fee while abroad, Flighty makes a lot of sense and is obviously very useful. I never bothered to pay for Flight+ replacements so I guess Flighty is not for me either. If there was a subscription plan for light travelers like me, I would certainly reconsider my stance because, again, Flighty is very well done.
The jury is still out
I'll keep my final judgment at the end of my 14 days trial period. I will take two flights in order to come back home from my vacation in Hawaii. I'll update this blog post accordingly. So stay tuned.
One side note, I use another flight tracking app that I didn't mention since the beginning of this post and it is called Flightradar24. I use this app more than any others and the reason is simple: living close to Montreal International airport, I see many flights crossing just on top of my house. Occasionally, I do use Flightradar24 in AR mode to identify some planes. I understand this app is by no way comparable to Flighty though.