My Photo Processing Workflow as of 2020-06
Today, I want to share a few updates on my photo processing workflow. It's been a long time since the last update. This time, four important additions to my workflow require attention as shown on the following workflow diagram. New visual space In order to show my work on The Perfect Imperfections S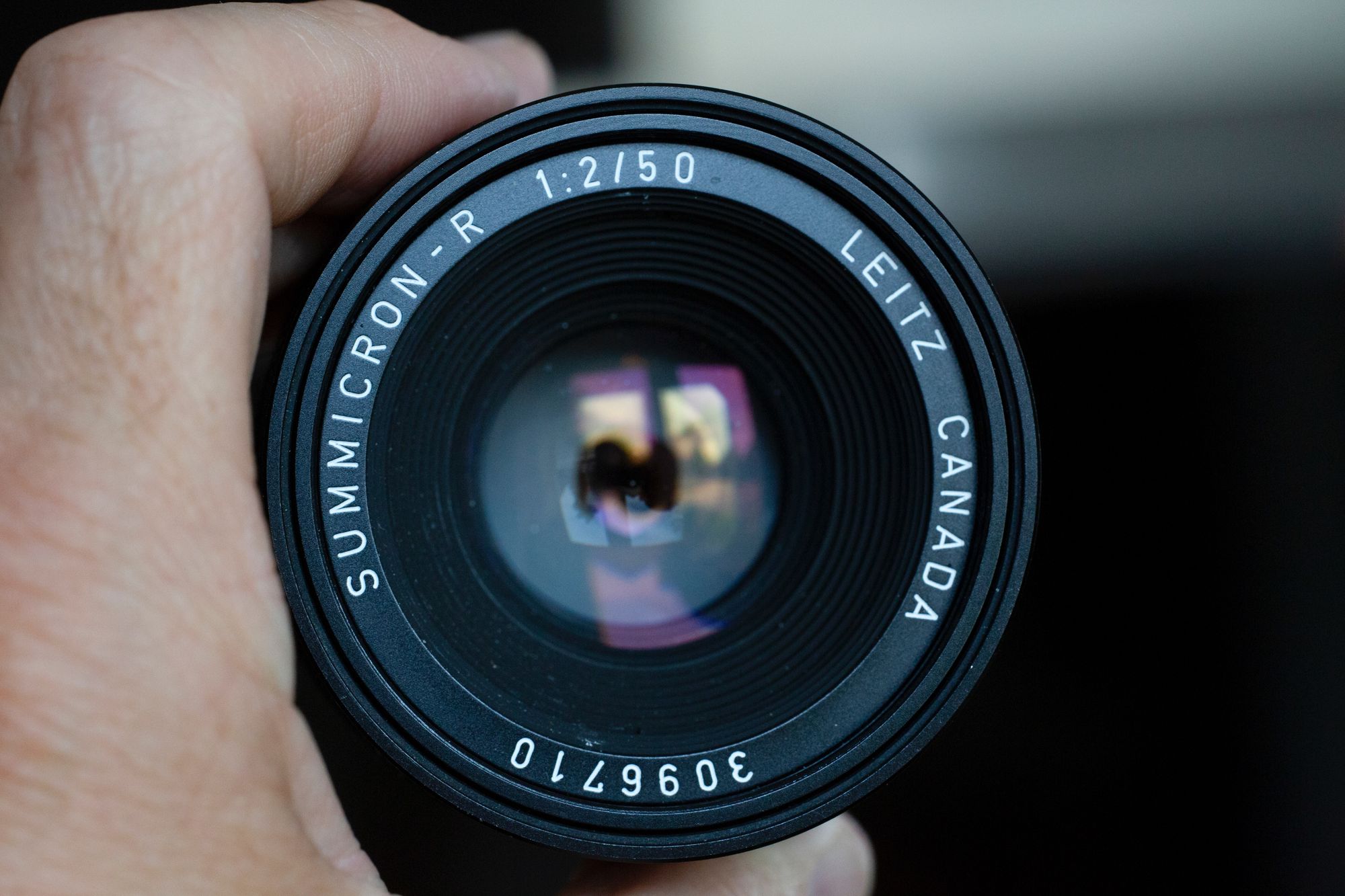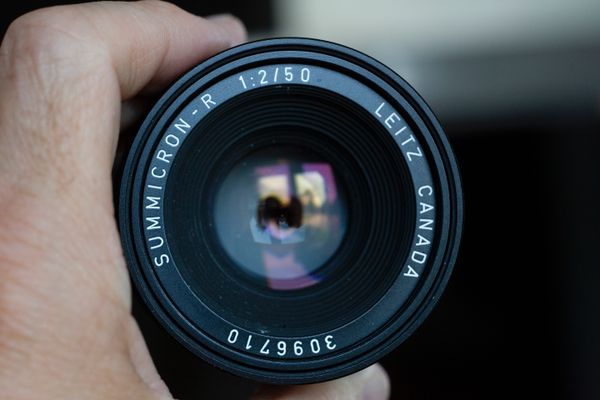 Today, I want to share a few updates on my photo processing workflow. It's been a long time since the last update. This time, four important additions to my workflow require attention as shown on the following workflow diagram.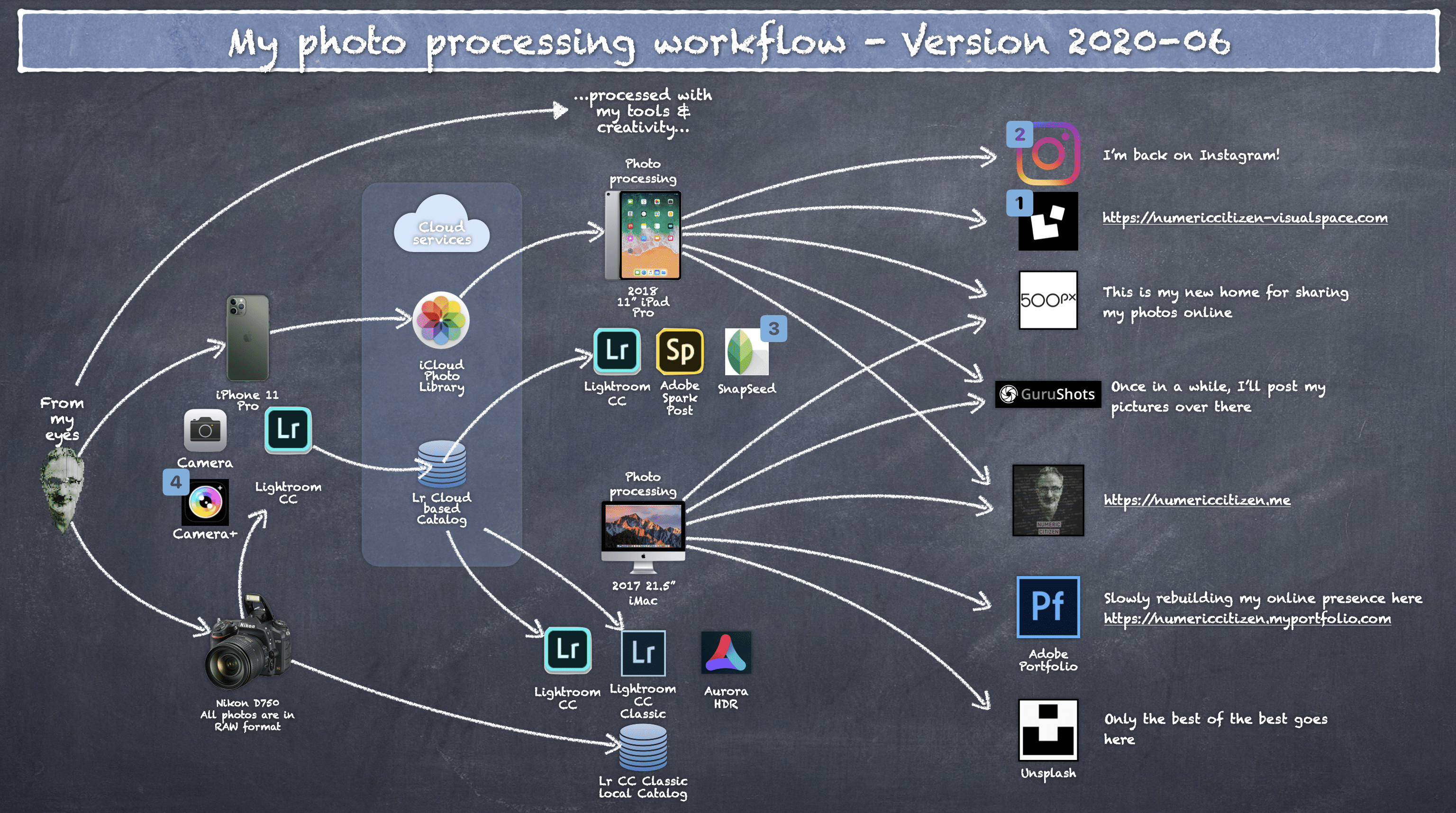 New visual space
In order to show my work on The Perfect Imperfections Series, I opened up a new visual space on Universe. I'm very happy with the end-results and with the publishing application so far.
Instagram return
As recently published, I decided to return to Instagram. Yes, there are so many things to dislike about Instagram; being part of Facebook, numerous ads, lack of a native iPad application just to name a few. That being said, I realized that you can make something good out of Instagram by carefully choosing high-quality accounts only. You can see my profile page here. The content I publish now comes from my urban exploration photo sessions. I also push a few cross-posts from my new visual space in Instagram Stories.
Snapseed
I'm now using Snapseed as my main post-processing photo application to create the Perfect Imperfections Series photos. This application is endangered. Google, the owner of the application, rarely releases updates and can kill it at any time. I will consider alternatives to Snapseed like Polarr, Camera+ and even Photoshop for iPad.
Camera+
In recent weeks, my usage of Camera+ by LateNightSoft increased quite a lot because of the many post-processing features. Coupled with Snapseed, they form a great combo. This application frequently receives updates, the last one introduced a new ML-based photo-processing feature named Magic ML. I didn't play with it yet.
That is it for my photo processing workflow update. I guess the next update will come after Apple releases iOS 14 this fall. Meanwhile, you should have a look at my WWDC wish list where there are many requested features about photo processing on Apple's mobile devices.