My Experience With the Apple Studio Display
If you are searching for your first 5K external display, or coming from an LG 4K UltraFine and would like to upgrade, coupled with a MacBook or a M1 Mac mini, the Apple Studio display is an excellent but a bit expansive option.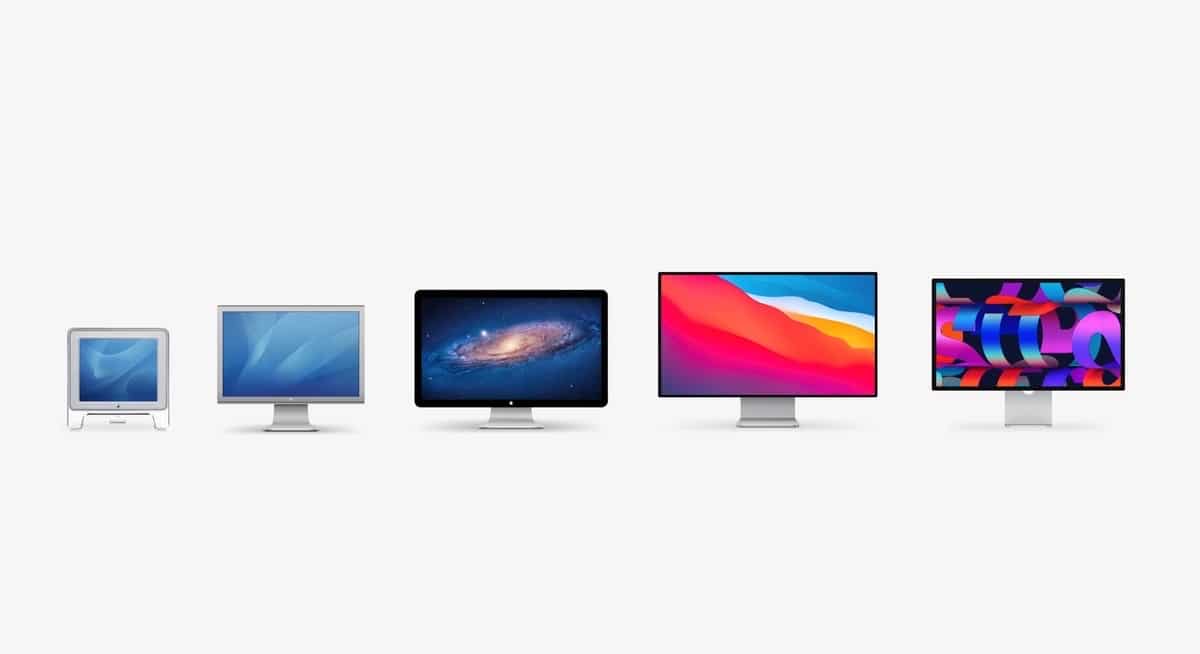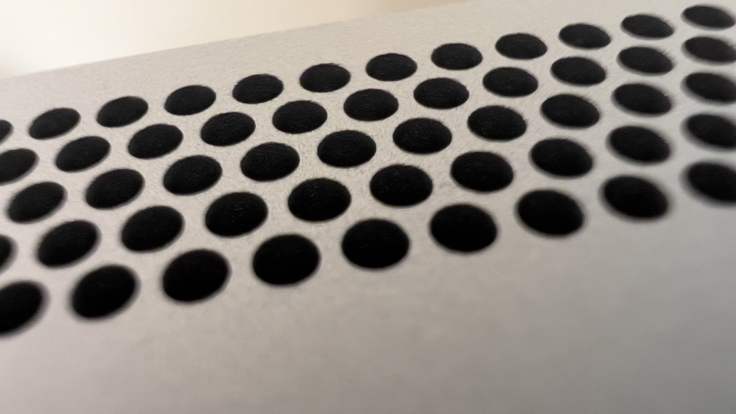 Buying the Apple Studio display mainly was an impulsive buy. As I wrote in my comments about Apple's "Peek Performance," the display was tempting as an upgrade to my home office setup. After pausing my buying decision for a while, I decided to visit my local Apple Store. After ten minutes of playing around with the display, I made my decision and bought one. It is a meaningful upgrade for someone who owns the LG 4K UltraFine display with an M1 Mac mini. Here are my observations after a week of use.
Screen size fits perfectly on my desk and the display build quality is typical to Apple's standards.
The display too easily moves while adjusting the display angle. Rubber pads underneath lack some grip.
Reflections in the display are less prominent than on the LG 4K UltraFine, but it's still annoying when I pay attention.
The display height is fine as I can level up or down my working table. I didn't consider this too more expensive adjustable version.
The display takes about five seconds to power up and be ready when plugged to the wall. A three-dots animation appears on the screen during the boot process. I don't know why this isn't an Apple logo, like on the iPad. Maybe they change this in an upcoming software update.
Hooking up the display to the Mac mini prompted for an upgrade to the internal software running inside the display. Pretty much like an upgrade to the iPad software. Weird.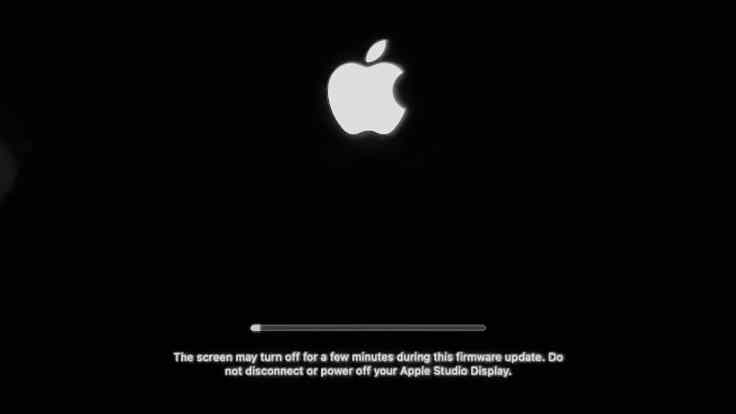 Even though I have an HomePod mini on my desk, I rarely use it to stream audio from my Mac mini because of the latency and unstable connection. Using the Apple Studio Display with the M1 Mac mini brings the audio experience to another level. Mac mini speaker is abysmal to put it mildly. The integrated Studio display produces great audio quality, enough for playing all kind of music. The bass is great, the highs are a bit on the metallic side, but hey, I'm not an audiophile, who am I to judge. The Studio Display is a winner here.
With my LG display, I had a Logitech Brio 4K webcam. With my colleague, I made some microphone tests comparing the Logitech, the builtin Studio display microphone and my AirPods Max. The display builtin microphone are superior to the Logitech's, but the AirPods Max sounds even better at cutting ambient noises in the house. In summary, microphones performance goes as follows: AirPods Max > Studio Display > Logitech Brio.
I'm not going to do a scientific comparison between the integrated camera and my Logitech Brio. Both produced questionable quality images. The darker the room, the worst it becomes. Apple's camera produces a flat image, but a fix is hopefully coming sooner than later. The Logitech always produce a more contrasted image.
Center Stage is certainly cool, but alas Microsoft's Teams doesn't support it. I use Teams 80% of the time, Zoom 10% and FaceTime the other 10%. Teams doesn't support Apple Silicon, nearly 18 months after their introduction. I recently vented about this frustrating situation.
There are two fans within the display, but they don't make any noise. At first, I wasn't certain but bringing my fingers close to the top, I do feel air coming out of the display.
I don't really miss HDR or 120 Hz refresh rate. Matt Birchler is right, those two features would probably boost the display price even higher. Two-third of my display use is for work, other I'm using my MacBook Air which obviously doesn't support these display attributes.
I tried sharing my screen on a FaceTime call with a colleague. The experience wasn't successful, my screen froze on the other end of the FaceTime call. I had to cancel my FaceTime call to recover from this. It never worked. Ouch. Not good.
Usually, "Hey Siri" is not supported with the Mac mini. The Apple Studio display uses quite sophisticated circuity, powerful enough to add "Hey Siri" support, among other things. My HomePod mini takes over, though.
Surprisingly, the Apple Studio display doesn't support Face ID. Not only there is room internally for the required sensors, the processing power inside the display is available too. May I remind my dear readers that this display is running iOS 15.4? The same operating system inside your dear iPhone which already support Face ID.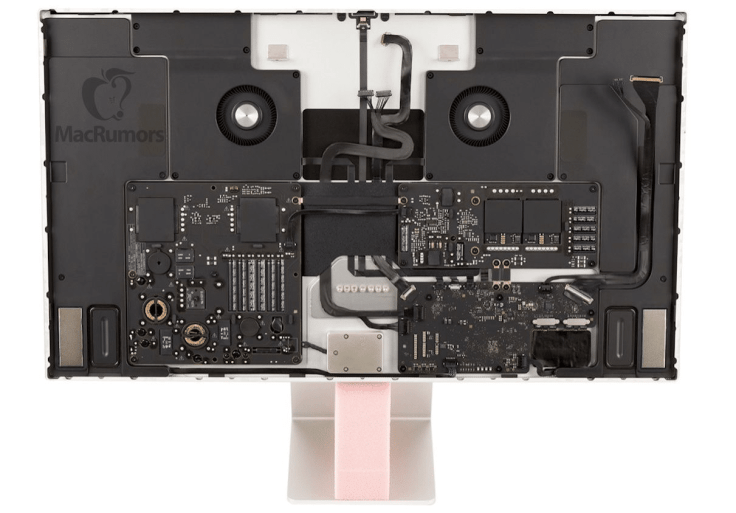 According to MacRumors' recent take on the Apple Studio display compared to LG 5K UltraFine:
(…) the Studio Display feels like the better buy, even taking into account the $300+ price premium over the LG UltraFine. With a better design and build quality, a superior display panel, and LG's history of issues like image retention and reports of compatibility issues, the Studio Display has fewer compromises and should last users for many years. The webcam remains a key issue that needs to be addressed, but that's something Apple should be able to fix through firmware updates.
There aren't a lot of 5K displays on the market, the other being the LG 5K UltraFine display. All in all, even coming from the LG 4K UltraFine, the Studio display turns out to be a worthy upgrade. It might not be the best new Apple product of 2022, but it does represent an answer to something that many of us has been asking for a long time. Apple delivered a divisive product, but nothing that can't be fixed. I don't see Apple coming with a pro version of this display any time soon. Those wanting higher refresh rates, HDR, will have to consider the pricey 6K display, a unique proposition on the market.
My recommendation would go as follows: If you are searching for your first 5K external display, or coming from an LG 4K UltraFine and would like to upgrade, coupled with a MacBook or a M1 Mac mini, the Apple Studio display is an excellent but a bit expansive option. At that price, cross your fingers for Apple to fix or improve the integrated camera with a software update.
One last note: too bad, I won't be able to plug my LG display as a second monitor to my M1 Mac mini.