Mini Review of Luna Display 3.0
If you want to use your brand new 2018 11″ or 12.9″ iPad Pro as a secondary display for a MacBook or an iMac, there seems to be two simple ways as of this writing. The first one is with Luna Display and the second is with Duet Display. In this blog post, I want… Continue Reading → [https://numericci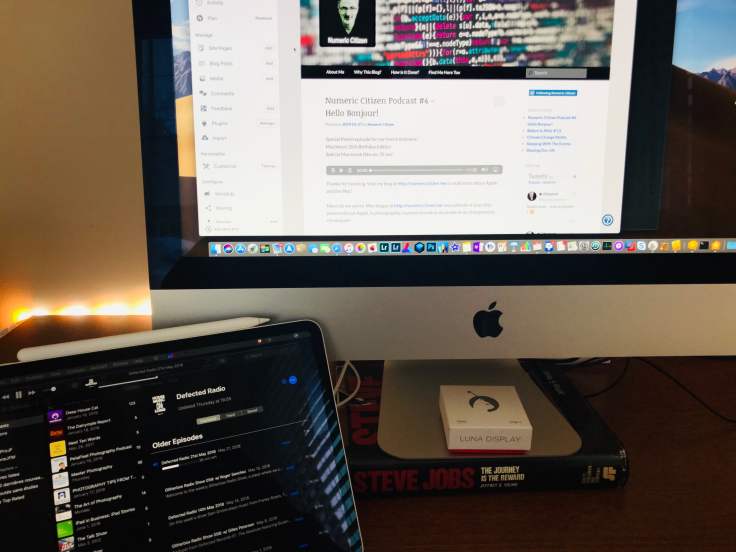 If you want to use your brand new 2018 11″ or 12.9″ iPad Pro as a secondary display for a MacBook or an iMac, there seems to be two simple ways as of this writing. The first one is with Luna Display and the second is with Duet Display. In this blog post, I want to give you my impressions of Luna Display.
Please note that Apple doesn't allow plugging your iPad into a USB-C port to act as a secondary display (yet…), that is why you need a third party solution. I think Apple is leaving money on the table by not offering this kind of feature as modern iPad are using very high quality screens ideal for photo processing.
Luna Display is a solution made of three parts: a USB-C Dongle that goes into your Mac, a small utility that you install and run on macOS and an application on iOS. Installation and setup takes 5 minutes maximum. Once running, opening the Luna Display on the iPad will establish the connection with the Mac. It takes just a few seconds. Once done, the following panel will allow you to set the display arrangement and decide if you want to use retina display resolution on your iPad. I recommend doing but this will require more bandwith and processing power but with the 3.0 update, the solution is quite impressive. Version 3.0 more than double the performance of the application.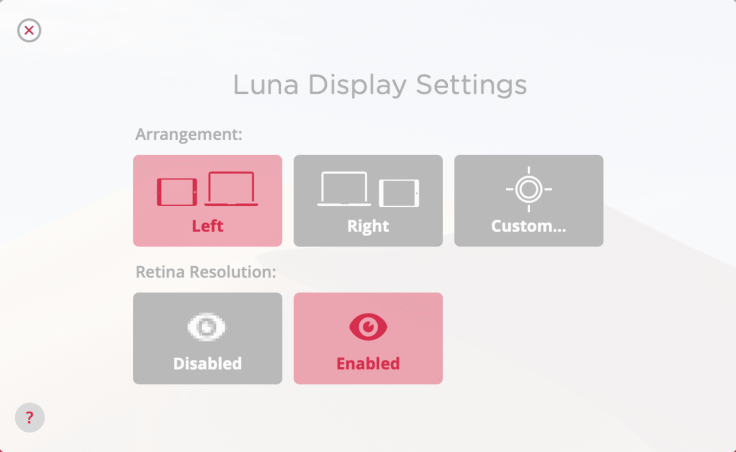 In fact, on normal use, I fail to see any noticeable or annoying delays. This is impressive as this is a wireless display setup after all. As a reference, I'm using a 2017 21.5″ iMac maxed out (CPU and RAM). I do notice a bit of pixelation while fast scrolling content on iTunes or Apple's Photos.app for example but I don't find is annoying at all.
There are a few cool things about Luna Display. First, remember that your iPad is a touch based device. So, you can touch the screen on the iPad to interact with your Mac. So cool. Second, with Lightroom CC, it takes advantage of secondary display to show a thumbnail view of my library and the main display is for the processing of photos. Very nice.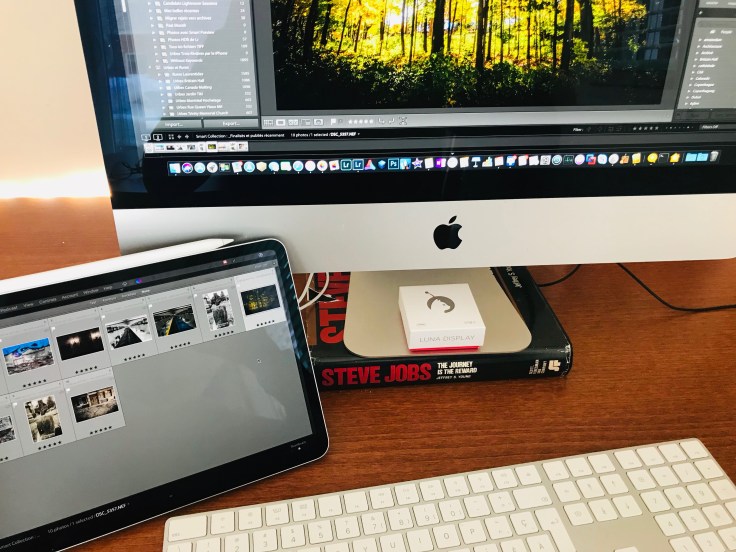 I did experience a few weird flickering screen issues. Applications that open in a specific virtual desktop will cause the Mac display to flicker but that will go away after a few moments. This will probably require a software update. Power consumption on the iPad is quite low and the processing power on my iMac was around 4%. Switching apps on the iPad won't cause any problem except if iOS or yourself decides to kill the application from the memory. Re opening the Luna Display app on the iPad it will cause flickeing too. I don't see this as an issue though.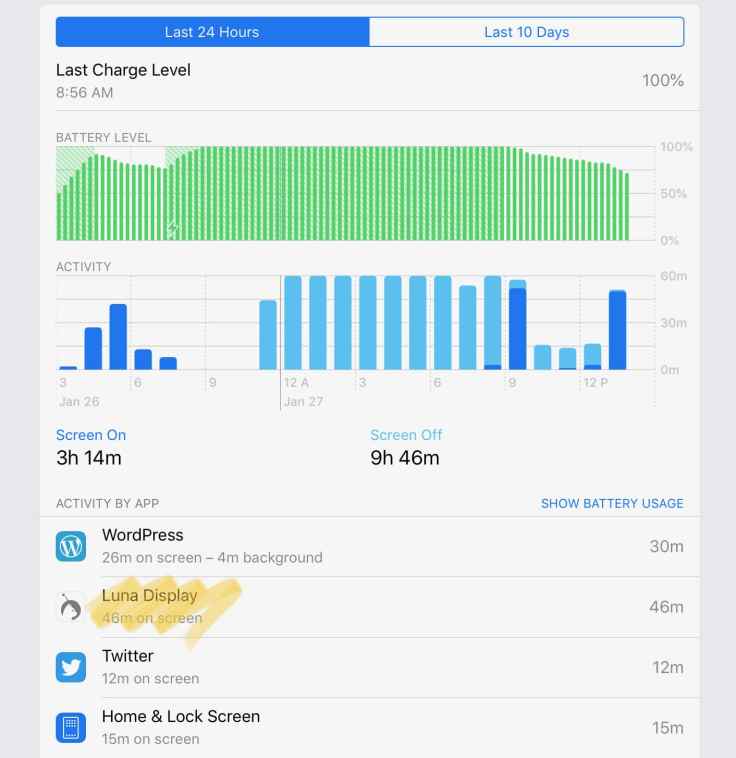 Luna Display is available for 80$ on http://www.lunadisplay.com. Highly recommended.