Apple
How iOS 14 and watchOS 7 are Game Changers for Apple Watch Owners
With new features in iOS 14 watchOS 7, I'm now an Apple Watch power user. Discover how in this blog post.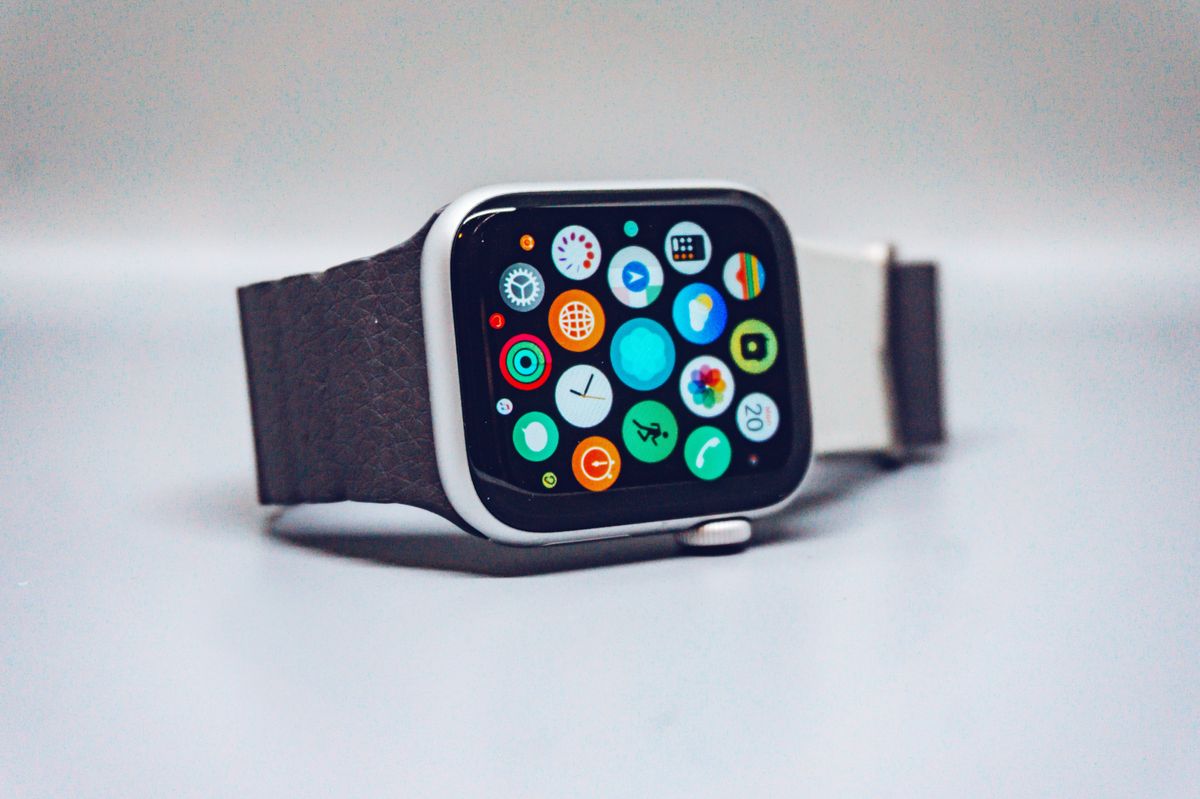 iOS 14 and watchOS 7 are game changers for Apple Watch Users. Together they bring new features that will certainly increase your Apple Watch usage. In this blog post, I share my personal experience1.
My typical Apple Watch use cases before iOS 14 and watchOS 7
Before iOS 14 and watchOS 7, the use cases of my Apple Watch were already extensive. Here is my use cases list, in any particular order, most of them being on a daily basis.
Make in-store contact-less payments. This use case has increased since the beginning of the COVID-19 pandemic.
Glance at my recent notifications.
Set a timer for cooking purposes.
See my upcoming day schedule with the Siri watch face.
Log my water intake with WaterMinder.
Using the excellent Streaks watch application to log entries occurence of habits that I care about: blogging frequency, photography time, reading more often, etc.
Track all my exercise activities like outdoor walks, bike runs, etc.
Check my daily calories burning.
Enter activity challenges with friends.
Filter incoming phone calls2.
Quickly reply to incoming messages using emojis, voice or scribble.
Take ECG and heart beat measures.
Check local weather conditions.
Check package delivery status with the Deliveries application.
Unlock my Mac or my password keychain when required.
Chat with friends with Walkie-Talkie albeit not as often as I could.
Hand washing detection (it's a watchOS 7-only feature)3.
My Apple Watch use cases
As you can see, I consider myself an Apple Watch power user. But there is more coming with watchOS 7 and iOS 14. Let's have a quick peek.
Apple Watch's new tricks
After reading all this, you might ask, well, you look like an Apple Watch power user already, what is missing in order to reach the next level? One problem with the Apple Watch for me is to settle on a watch face. I'm constantly switching between them for many different reasons. After thinking about it, I found out that 80% of the time I use four or five different watch faces only in different configurations. I recently discovered that I could set my watch face automatically from a shortcut automation in iOS 14, I was jubilating. So, after playing with this for a while, I created a few automation shortcuts like the following ones to switch watch faces when certain conditions are met.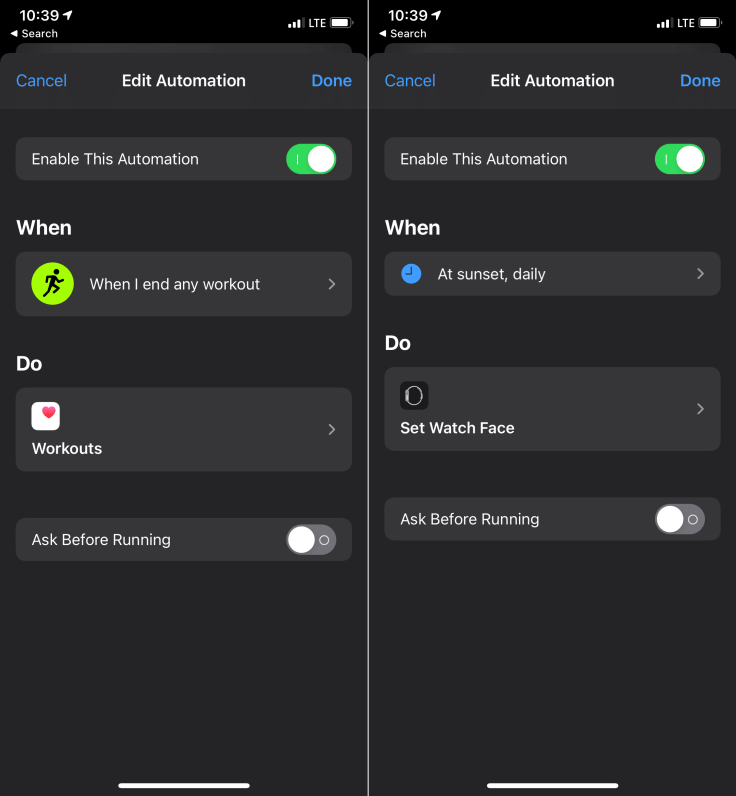 For example, every day at sunset, the automation set my watch face to Solar Dial. I find it useful to see when the sun will set. The same goes every day in the morning at sunrise. It is one of the best designed watch face. Also, at eight in the morning, on week days only, another automation will switch to the Siri watch face, a convenient way to glance at the upcoming events in my calendar. These automations are super handy and easy to create from your iPhone and I'm only scratching the surface of the possibilities. To my surprise, changing watch faces automatically could have been provided in the watch app too but Apple decided to allow this through automation. I'm ok with that but I think it harder for people to discover this feature4.
What is still missing
The release of watchOS 7 didn't bring what I wanted most, though: a watch face store. Sharing watch faces with my friends, a new feature with watchOS 7, is nice, but it's not what I wanted. It seems clear this sharing feature is paving the way somehow  for a watch face store in the future so others can share their discoveries. We will have to wait. Meanwhile, thanks to a recent article on 9To5Mac, a new watch face sharing site just went live and it is called: buddywatch. This is the closest thing you'll get today to a watch face store. It's pretty cool.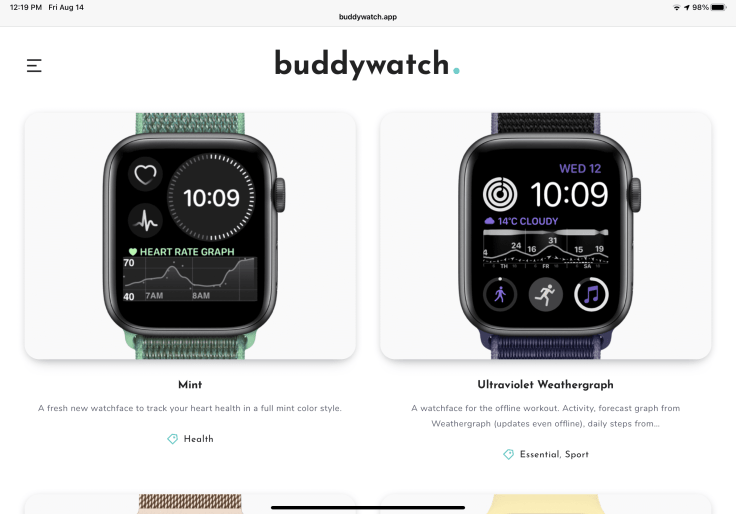 The sleep tracking feature in watchOS 7 and iOS 14 is pale in comparison of what other third-party apps are offering. Apple is way behind. To me, or Apple is being too timid or Apple is waiting to announce more advanced feature of sleep tracking with the release of the Apple Watch Series 6. I vote for the latter. At the time of this writing, Apple is rumored to announce Series 6 via a press release only in September. That's not exactly the best way to announce such an important feature. As a current Series 4 owner, I plan to upgrade this year.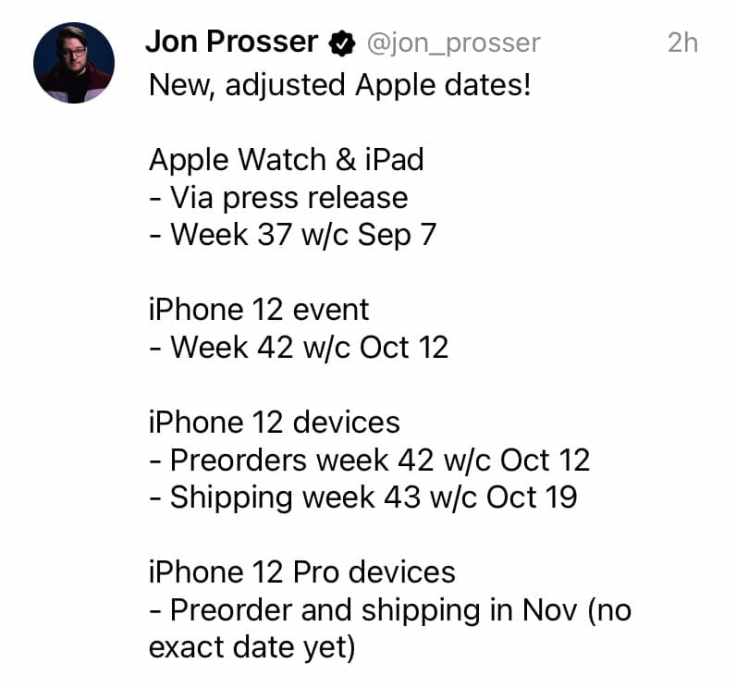 Also, for new features like advanced sleep tracking or any new health monitoring initiatives for that matter, Apple has to increase the battery life. With recent watchOS releases, battery life took a hit. iOS 14 beta cycle started with a solid beta 1 release. Then, came beta 4 and the stability went downhill. With current beta release of watchOS 7, things are even worse. We'll have to wait and see in coming weeks for any improvements. Apple has much work to do. As of this writing, the automation shortcuts I created are not always executing. The basic principles are there, but the execution is lacking finish to say the least.
Looking ahead
The release of iOS 14 coupled with watchOS 7 brought some unexpected automation support for the Apple Watch like setting the watch face. This brings another level of usefulness to the Apple Watch that I didn't expect Apple to bring this way. Now, if only Apple could introduce a watch face store because let's face it: current watch faces are limited compared to what it could be. Patience is a virtue. I'll wait.