Diagrams for Mac: A Promising Beginning
Today is the start of something new on the Mac: Diagrams. A simple yet promising diagramming application for macOS. Here is a short peek at this newcomer in a relatively competitive and crowded space. Start small, think big Entirely new and native applications on the Mac these days seem quite a rare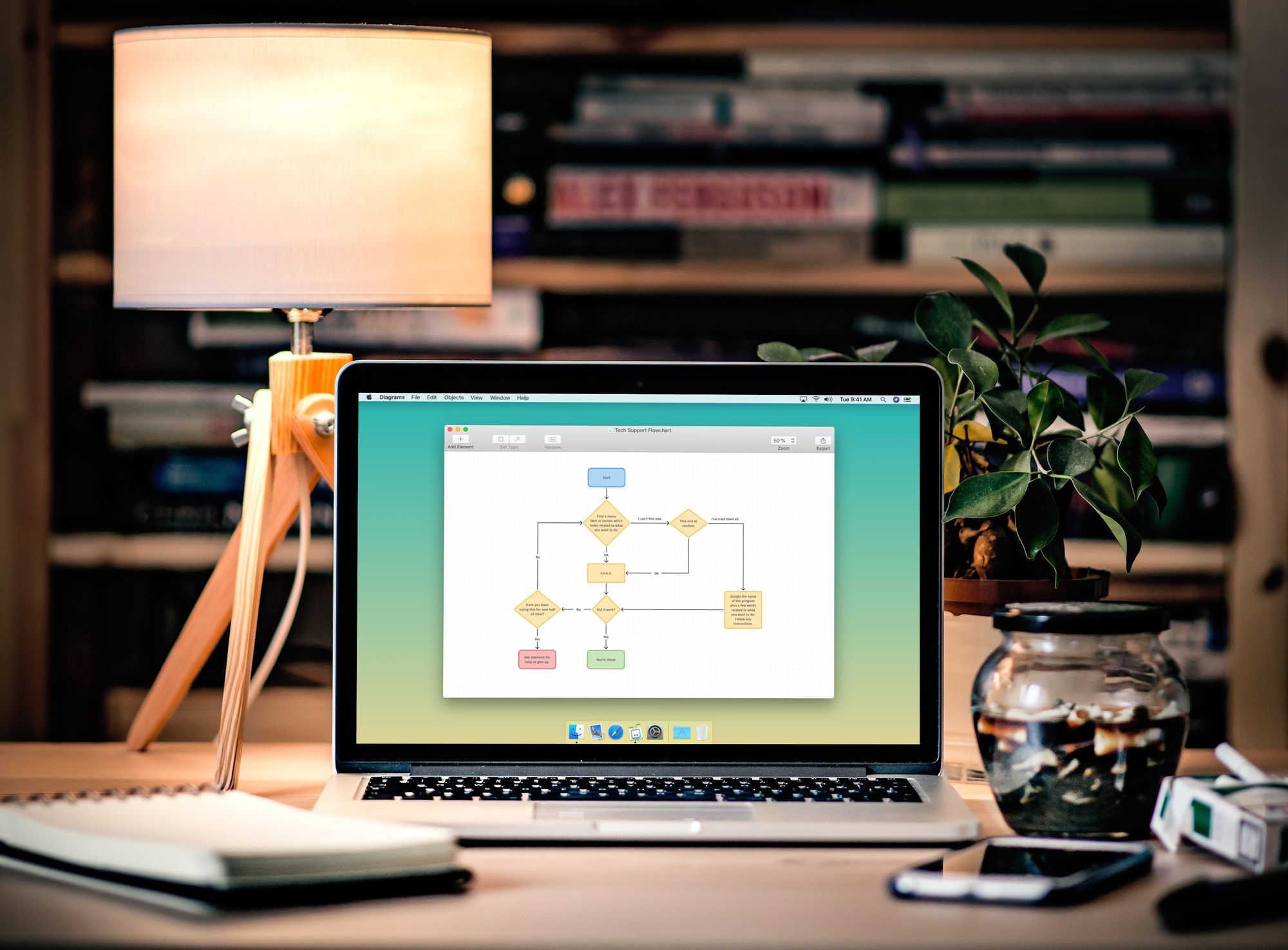 Today is the start of something new on the Mac: Diagrams. A simple yet promising diagramming application for macOS. Here is a short peek at this newcomer in a relatively competitive and crowded space.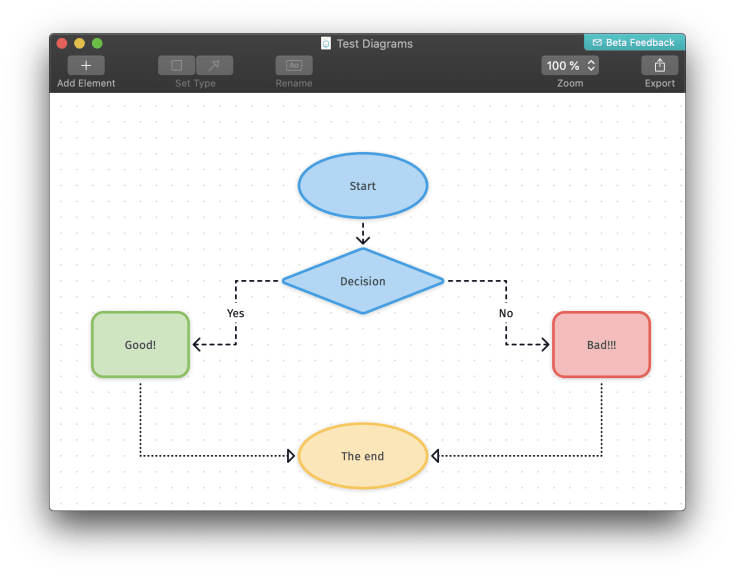 Start small, think big
Entirely new and native applications on the Mac these days seem quite a rare thing. When it does, we should pay attention, especially if careful design and thoughts were put into the app. After testing Diagrams for a few days, I see a small gem that I hope will grow over time. Don't be deceived by the application's relatively small feature set. Diagrams lack features like objects grouping, object shadows or layers but I'm willing to wait. Why? Simply because of the makers making clear design decisions like why they refuse to put inspector panel on the side of the canvas. You may not like it, but I do as it makes sense in the context of their intentions. Bravo.
(…) we believe that only native applications can deliver the user experience you deserve. We don't compromise in this regard and therefore we're building a native application which feels at home on macOS.The maker of Diagrams
Every application has its own interaction styles and from what I'm seeing, I like Diagrams a lot. Even in its infancy, interaction with the application tools is well thought out, very polished. The possibilities, for now, are limited to a very specific styling of diagrams for sure but as the graphical primitives will grow, so does the application's potential. As a big user of Omnigraffle at my work, I really think there is room for a newcomer and a more focused app like Diagrams.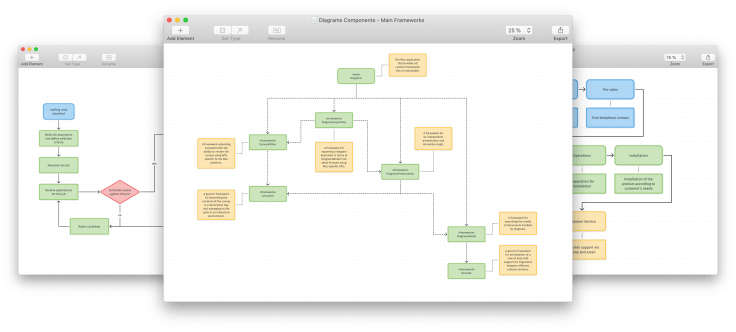 Thoughtful design behind
I encourage you to visit their web site to get a better sense of Diagrams' purpose. Interesting design details can be found on their Blog where you get a peek of Diagrams roots. You'll see how much thinking has been put behind Diagrams. Fascinating.
I can't wait to see what's next. I'll keep an eye on that one. Diagrams is available on the Mac App Store for US $19.99 for a limited time.