Apple's Photos And RAW Image Handling
If you are an amateur photographer evolving in Apple's ecosystem and if you use RAW image format while you shoot, please, read this excellent informative article "The Ins and Outs of Non-destructive Editing in Photos for Mac and iOS". You have to know this important fact: Photos extensions in iOS 12
If you are an amateur photographer evolving in Apple's ecosystem and if you use RAW image format while you shoot, please, read this excellent informative article "The Ins and Outs of Non-destructive Editing in Photos for Mac and iOS". You have to know this important fact:
Photos extensions in iOS 12 are never passed a RAW image—they are always given a rendered JPEG. So don't bother editing a RAW image with a Photos extension in iOS 12.
Apple's Photos RAW image handling is a tricky thing. You could lose some important editing work if you don't know how Photos is working with edit extensions. And for this, you need to have a basic understanding of non-destructive photo editing.
(…) one reason non-destructive editing exists is because RAWs cannot be edited in place. It is not possible to make arbitrary edits to RAW sensor data, and from those edits, create RAW sensor data (it is possible to make a linearized DNG, but linearized DNGs are not RAW images). Photos never modifies the original RAW images.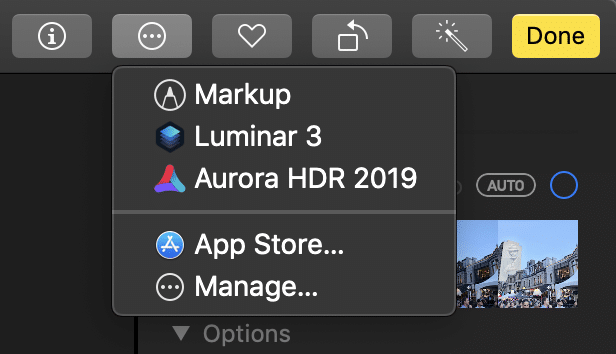 In other words, don't use photos extensions to edit RAW images with Apple's Photos. Period. What are the alternatives? For RAW images editing, use an application that natively understands RAW images and also keeps editing instructions separately. Adobe Lightroom is such a case or Aurora 3.
I was hoping to see Apple fix this in iOS 13 but it appears that this isn't the case. It is still too early to tell but my hopes are dim.