Apple
Adobe Lightroom Classic Alternative
I started using Adobe Lightroom Classic more than two years ago. It was at a time where I discovered what it really was shooting photos in RAW format with my old Nikon D80 then processing it with my old iMac 2007. Fast forward today and my numeric photography world is quite different. I replaced my…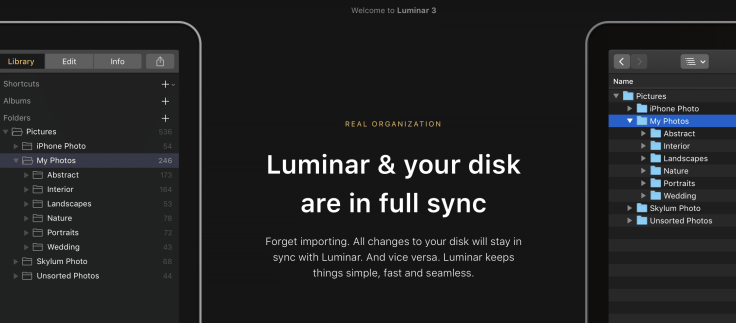 I started using Adobe Lightroom Classic more than two years ago. It was at a time where I discovered what it really was shooting photos in RAW format with my old Nikon D80 then processing it with my old iMac 2007. Fast forward today and my numeric photography world is quite different. I replaced my Nikon D80 with a full frame D750. I replaced my old iMac 2007 with a brand new and speedy 2017 version. The only thing that didn't change is Lightroom Classic. Well, it did change but I still use the same software to process my RAW images.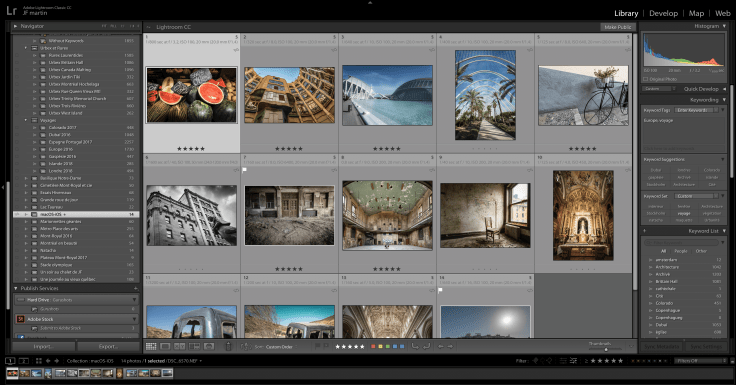 Adode tried hard to improve Lightroom but a common complaint about it is the fact that Lightroom isn't a speedy deamon. Even on my brand new iMac with SSD, doing basic things like switching from the Library to the Develop mode isn't fast enough. In the last year Adobe made some changes and we started to see improvements but it took a very long time and so people started to look around for alternatives. This is why an application like Luminar is becoming popular. It is a good competitor to Lightroom as not everybody needs the features and relative complexity that comes with it. But there is one thing that Luminar didn't have that is a must, library support. If you manage a few thousands pictures, there is no way folders on your hard drive will be enough to do the job. Up until last week, Luminar was lacking this basic feature. Not anymore with release 3.0 that came out.
As a paying user of Luminar 2018, I was happy to upgrade and give a try to Luminar 3 with its new library feature. From the start, I must say that Luminar has a less cluttered user interface than Lightroom. The library bar is on the right and you can browse the content of the currently select item on the right. It a matter of a few minutes to get used to this layout.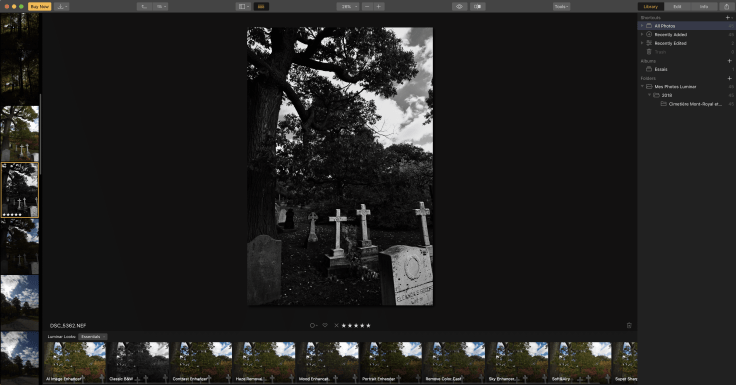 You will find many of the same controls in Luminar to process your photos so I won't spend a long time comparing these with Lightroom Classic. I think this is a mature and solid photo processing application that, if you didn't invest too much in Lightroom, then switching to Luminar is no big deal. But, if you are like me and you accumulated a lot of photos and your library is full of albums and smart albums, then you have to think twice. The thing is Luminar now has a library feature but you won't be able to find all the same library features of Lightroom. For example, you cannot create smart albums. And this is a big miss for me. Also, you cannot import Lightroom library into Luminar. This is problably due to the fact the their library management features are quite different. That being said, it doesn't mean I won't use Luminar at all. Quite the contrary. In fact, I installed the plugin for Lightroom so I can export a photo in Luminar to do some processing there if Lightroom lack a feature. And sometimes, it just feel refreshing to use other tools instead of using the same over and over again.
So, there you have it. Luminar 3 is free to try for 30 days, so try it for yourself and see if it could replace Lightroom. For me, it didn't, but it is a complement to it.