Technology
A Day in the (Numeric) Life of my Apple Watch
I've been using an Apple Watch since 2015: first, the original series, then Series 4 and now Series 6. Over the years, my use of the Apple Watch has evolved to be closer to smartphone usage: something that goes beyond notifications. This evolution closely reflected the evolution of native applicatio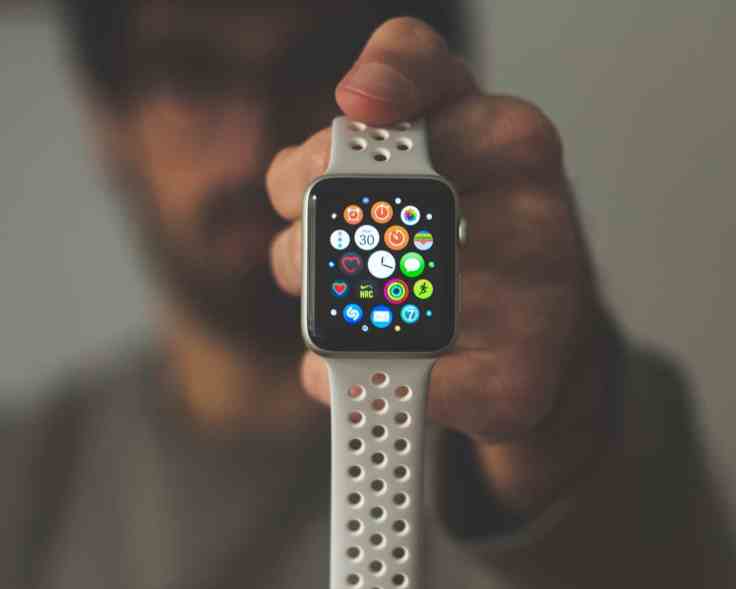 I've been using an Apple Watch since 2015: first, the original series, then Series 4 and now Series 6. Over the years, my use of the Apple Watch has evolved to be closer to smartphone usage: something that goes beyond notifications. This evolution closely reflected the evolution of native application availability. Recently, I made an experiment to note every single interaction with my Apple Watch. Notifications are in bold. Third-party Apps usage is in italic. Apple Watch used with other Apple devices is in bold+italic.
07:30: Put on my daytime Apple Watch on wrist (Series 6), put off my nighttime Apple Watch on charge (Series 4), battery was level at 75%.
08:15: Put a 3-minutes timer for my croissant in the oven.
08:18: Three minutes timer is complete.
08:31: Sleepwatch sleep report notification, glanced at it. All is good. I had a great night of sleep.
08:32: Unlock my iMac to start my work day. Then, get a notification from Okta Verify, a single-sign-on service to access Office 365 and authorize the access from the Apple Watch.
08:45: Select a different watch face for my day work.
09:05: Look at my standing hours… I must get up NOW!
09:10: Record a 300ml water intake with Water Minder.
10:07: Record eating a fruit in Streaks and another 200ml of water intake. Getting myself ready for a treadmill training in about an hour.
11:00: Start a 80-minutes exercise on treadmill.
12:20: Record 500ml of water intake with Water Minder.
12:22: Check current temperature in Weather.
12:45: Check grocery list in Reminders.
13:15: Check off some items from the grocery list.
13:35: Check activity rings status. I'm good.
14:10: Get a notification from SleepWatch about last night being a higher quality night (thanks to my 60-minutes exercise session yesterday!).
14:35: Activity completion notification from one of my friend.
15:25: Record another 300 ml of water intake with Water Minder.
15:30: Check Apple Watch battery life: 61%.
15:30: Unlock my iMac.
15:46: Confirm tomorrow's date.
16:00: Breath suggestion notification, denied. I should disable those.
16:01: Stepsapp summary notification, accepted.
16:55: Activity completion notification from one of my friend. Check my own activity levels.
17:00: Used Authy to complete a two-factors authentication to login on Reddit on my Mac mini.
17:10: Got a few notifications from my wife which is away from home asking me to prepare a few things for dinner while she's on its way home.
17:11: Swap the watch face for a different and less busy one.
18:30: Authorize accessibility changes on macOS for Bartender 4 beta installation (2 times).
18:36: Breath suggestion notification, denied. I should disable those.
18:37: Set a 5-minutes timer for something in the oven.
19:05: Got an activity weekly status notification and awards.
19:07: Unlock my Mac mini session.
19:15: Set a 6-minutes timer for a tisane.
19:30: Add another 400ml of water intake with Water Minder.
20:30: Curious about the Apple Watch battery life: 37%.
20:38: Authenticate on macOS to enable accessibility settings for Keyboard Maestro configuration.
21:45: Look at tomorrow's work schedule in Apple's Calendar.
22:00: Bring watch closer to my head and "hey Siri, turn off the office light" as I'm preparing to go to bed. Yeah, I know, it was early.
22:30: Swap my daytime watch with the nighttime watch. Battery level was 25%.
That was a typical day. Some observations are in order. First, the tight integration with the rest of the Apple ecosystem added many use cases over time. Second, the breadth of available apps has grown quite a bit in the last two or three years, helping grow use cases. Third, notifications still play a central part in the Apple Watch experience. I do have other use cases that didn't happen that day. Checking stocks price, the weather, walkie-talkie and quickly responding to iMessage are some examples of things I do quite often. All in all, this little device is really useful and goes way beyond being a lovely piece of technology on my wrist.