Numeric Citizen Introspection Newsletter #16
My numeric life summary for the month of November of 2021. Is a nine days vacation a sign of the return to normalcy? A newly discovered COVID variant is a reminder that we're not done yet. #newsletter #apple #photography #privacyprotection #climatechange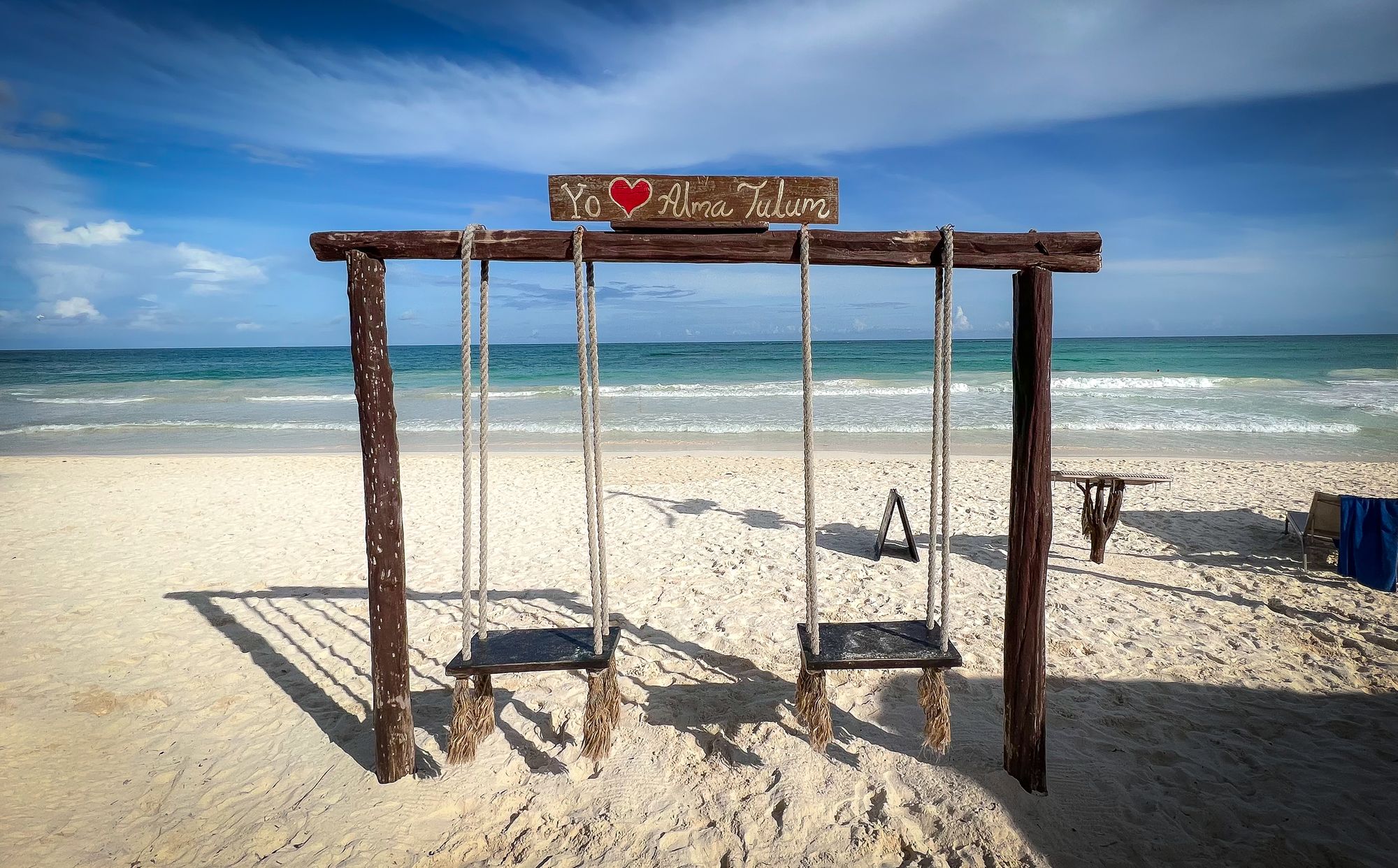 Post highlights from my Numeric Citizen Blog, my microblog, my Medium page or from my Numeric Citizen I/O blog for the month of November.
Which device I use and for what?
As you probably know, I'm a big Apple user. As such, I own an iPhone, a MacBook Air, a Mac mini and an iPad Pro. As a content creator, all these devices are used at one point or another. I was so curious to know how much time I spend on each device that I started tracking my time. Results are surprising.
Remembering the early days of the Macintosh
It's always fun to remember the old days. This is what happened when I found this little floppy disks box, dating back to 1985. Floppy disks for the Macintosh 512Ke.
Enough for the exposure notifications
I'm living in Canada. More than 85% of the population is vaccinated. I recently turned off the exposure notifications feature on my iPhone. I explain why in this blog post.
Sometimes: JPEG > ProRAW
If you are new to the iPhone 12 or iPhone 13, you probably know that you can take pictures in ProRAW format instead of the default format, which is JPEG. ProRAW format can take up to ten times more storage space on your device and in iCloud. Is it worth it? Not always, find out when exactly in this article.
The Love Story Continues With the iPhone
This year, I upgraded to the iPhone 13 Pro after skipping last year's iPhone 12. Coming from the iPhone 11 Pro, it is a significant upgrade. It's the best and most portable camera I ever owned. The best camera is the one that you have in your pocket, all the time.
YouTube Dislike the Dislike Button
YouTube is removing the dislike button feature. It is a controversial decision. While trying to help some YouTubers, others find the decision highly questionable. My take: let the content creator decide.
1️⃣ Since the iPhone got the MagSafe technology, Apple put it in good use to display the iPhone on display tables. Photos of the iPhone standing in the air give a great look at the setup. The stand design puts the device closer to the potential customer's hands and reduces clutter. If Apple made those stands for a single iPhone, they could sell a boatload of them. Don't miss this visual summary of the iPhone display stand evolution.
2️⃣ Apple runs surveys from time to time to ask its users what they think about their product. They did just that with the discontinued 12" MacBook. Is Apple thinking about bringing it back? I certainly hope so, if such a MacBook would look like this one:
3️⃣ Apple wins patents all the time. Consider this recent example, as reported by 9To5Mac. It's a MacBook using a screen to replace the traditional keyboard. Could this become the next iteration of the TouchBar? Instead of being a stripe at the top of the keyboard, it's the full thing. I'm not certain if it would be a success. People like physical keys. Recent changes to the MacBook line, that essentially undo five years of bad keyboard designs, should help dissipate any doubts.
4️⃣Here's to the crazy ones. BasicAppleGuy is certainly one of them. This guy never ceases to impress with his work related to Apple tech. He recently published a piece about the use of the famous lines that Steve Jobs read during the Think Different ad campaign. Every Apple user can find these lines in plain sight. Don't miss this article to find out where. It's really the result of some great numerical archeologic work.
5️⃣  Not sure if you should upgrade to the iPhone 13? Check this clever upgrader guide, which will point you out which features you'll get compared to the iPhone you currently own. The older your device, the better, obviously.
As photographers, what should we make of the once-popular iPhone photography contest? Well, not too much according to Shawn King of The Loop. Dubious jury composition, pay-to-play business model, scarce information on social media accounts, and finally:
The 2020 iPhone Photograph Awards "Photographer of the Year" Dimpy Bhalotia's "Flying Boys" photo also won 2nd place in the "Movement/Street Photography" category of the International Photography Awards. But the rules of the IPPAwards say photos can't have been posted elsewhere. Ooops.
In summary, if you want to submit your best work as a photographer to a photo contest, maybe there are better alternatives. Try 500px's Quests, you have to be a paying member of 500px, but submitting your photos is free. Unsplash is a completely free service, and submitting photos is also free. Please do yourself a favour, and don't start playing GuruShots. I wrote about this in GuruShots Tips and Tricks Guide — The 2021 Edition — Part I and GuruShots Tips and Tricks Guide — The 2021 Edition — Part 2.
If you like historical photos, take a few moments to appreciate this montage. Old family photos were overlaid on modern views of the same place where the original photos were taken. It's a great idea in my opinion and the results are quite something.
Here is a nice and very touching YouTube video ("Float") entirely shot with the iPhone 13 Pro. A professional videographer would probably see numerous visual imperfections, but for most people, it won't matter. The story will matter. Considering this was done with a smartphone, it's quite incredible.
I'll close this section with a visual peek at something that I'm working on. It will take a full year to complete. Enjoy the start of it.

Here is something we're going to see more and more.
9to5Mac has published a useful guide on how to use two-factors features in macOS Monterey. On macOS, Safari is the only way to manage your passwords. I'll refrain from using Apple's solution for two-factors setup until Apple builds a real password manager application for all its platforms. Until then, I'll have to stay on 1Password and Authy.
Things are getting ugly in the ransomware "business" as attackers are setting a hefty price tags to end an attack. The fascinating story of the REvil group is documented on Wikipedia. REvil group was operating on the Ransomeware-as-a-service (RaaS) business model.
A common mistake I see in UI work is fades/transitions taking too long. UI should work in "game time", not "cinematic time". A transition should happen as fast as an impatient user can button mash–a small-integer number of frames. — John Carmack
Lies are free on the internet while the truth is behind a paywall. — Nathan J. Robinson
Meta is just a way to metastasize our social cancer aka Facebook. — Om Malick
1️⃣ Dear Zuck, I don't want this future. The future you are envisioning isn't mine and won't ever be mine.
2️⃣ I really wish I knew these lessons and tips when I was attending college and university. Even though many are related to being in a pandemic, others apply at any time while at school. My favourite one: learn something you care about.
3️⃣ I admire Microsoft's efforts in trying to be on their own with the Surface. Head to this summary of Microsoft's announcements here.
4️⃣ Maintaining a blog or a newsletter is such a fragile endeavour. I can see myself in the same boat in the future, far, far away. I guess everything comes to an end eventually. Is this the last post on Brent Simmons' blog?
5️⃣ Speaking of writing, It is interesting to think about how writing habits evolve as we get older. Writing is mostly a reflection of our personal interests.
It seems we're not done with COVID yet. Consider this map of COVID infections in the US between August and November. WTF?
Omicron, a new virus variant, is out. Many countries are re-enabling measures to try to control the contamination, as they don't know how deadly the new variant is. Symptoms of infected people are extremely mild, apparently according to Dr. Angelique Coetzee.
On a more positive note, I decided to back this Kickstarter Project: a book about application icons by Michael Flarup "The iOS App Icon Book", a famous icon designer from Denmark who worked at Apple.
---
This concludes the Numeric Citizen Introspection Newsletter #16 for November 2021. This is the first issue to come out of my new home, as previously announced on my Substack page.
Support my work through PayPal or by becoming a paid member here. Thanks a lot for your support. Sign up here 🙏🏻