Newsletter
Numeric Citizen Introspection Newsletter #11
This is my introspection summary on my numeric life for 2021-06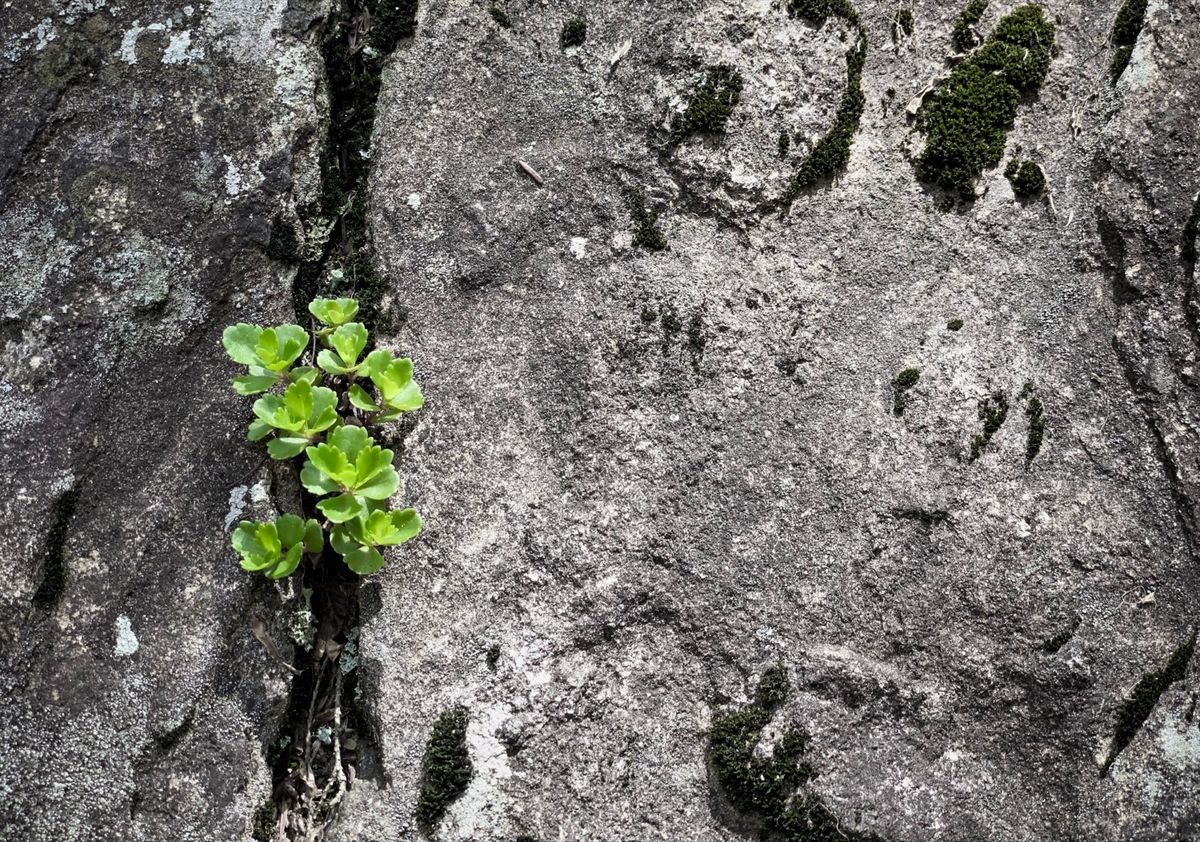 Here is issue #11 of the Numeric Citizen Introspection Newsletter.
Playing with iPadOS 15, a seemingly underwhelming update from Apple that will be a sleeper hit this fall. Mark those words.
Now, let's start with this month's post highlights.
Post highlights from my microblog
It's been a slower month for me on Micro.blog. Yet, I had a few comments worth highlighting here.

Apple tidbits worth my attention
1️⃣ A brilliant summary of previous WWDC keynotes. Some very touching memories in there.
2️⃣ WWDC21 — iOS 15 and iPadOS 15 are announced and disappoint. I watched the keynote and the obligatory numerous YouTube videos about the upcoming releases of iOS and iPadOS. I must admit that I'm excited about these releases. There may be no tent-pole features in them, but they do offer profound enhancements like Focus modes. We don't need splashy new releases every year.
Instead of dropping support for older devices, Apple chose to drop CPU-intensive features instead, allowing a wider distribution of the base operating system. 3️⃣ If you want to test iOS 15 or iPadOS 15, you might want to see if your device is fully supported and what features are supported. Get all the insight in the following summary from Tidbits.
4️⃣ iOS 15 is on the horizon but remember iOS 4? Get a sense of this old version of iOS with OldOS. You don't want to miss that one. Current design trends in user interfaces are not exactly what they used to be. Some will say it's not really designed. I must say that iOS 4 was the result of great care for details, real crafting.
5️⃣ Remember the original Macintosh? I do because I was lucky enough to get one a few months after it came out. At the time, besides the famous "1984" ad, there weren't video clips like we do these days promoting a product as Apple does. What if we apply the idea of modern product clips to the original Macintosh? Here ya go.
6️⃣ I wrote many times that one of the reasons I like Apple is because they care about architecture. Once again, Apple surpassed itself with the opening of the Apple Tower Theatre in Los Angeles. What they did is quite impressive. A must-see for sure if you go to Los Angeles. The last time I've been there is in January of 2014. At the time, I had an iPhone 5.
7️⃣ I wish I could have written this blog post by John Gruber about sideloading of applications on the iPhone and what this means for the future of software distribution on that platform. If it weren't about the laziness of a few developers and corporations, I wouldn't care too much about Apple allowing sideloading of applications.
Another thought to conclude this portion: after playing a lot with iPadOS 15, I think that introducing widgets for the iPad is more transformational of the experience than when they arrived on the iPhone.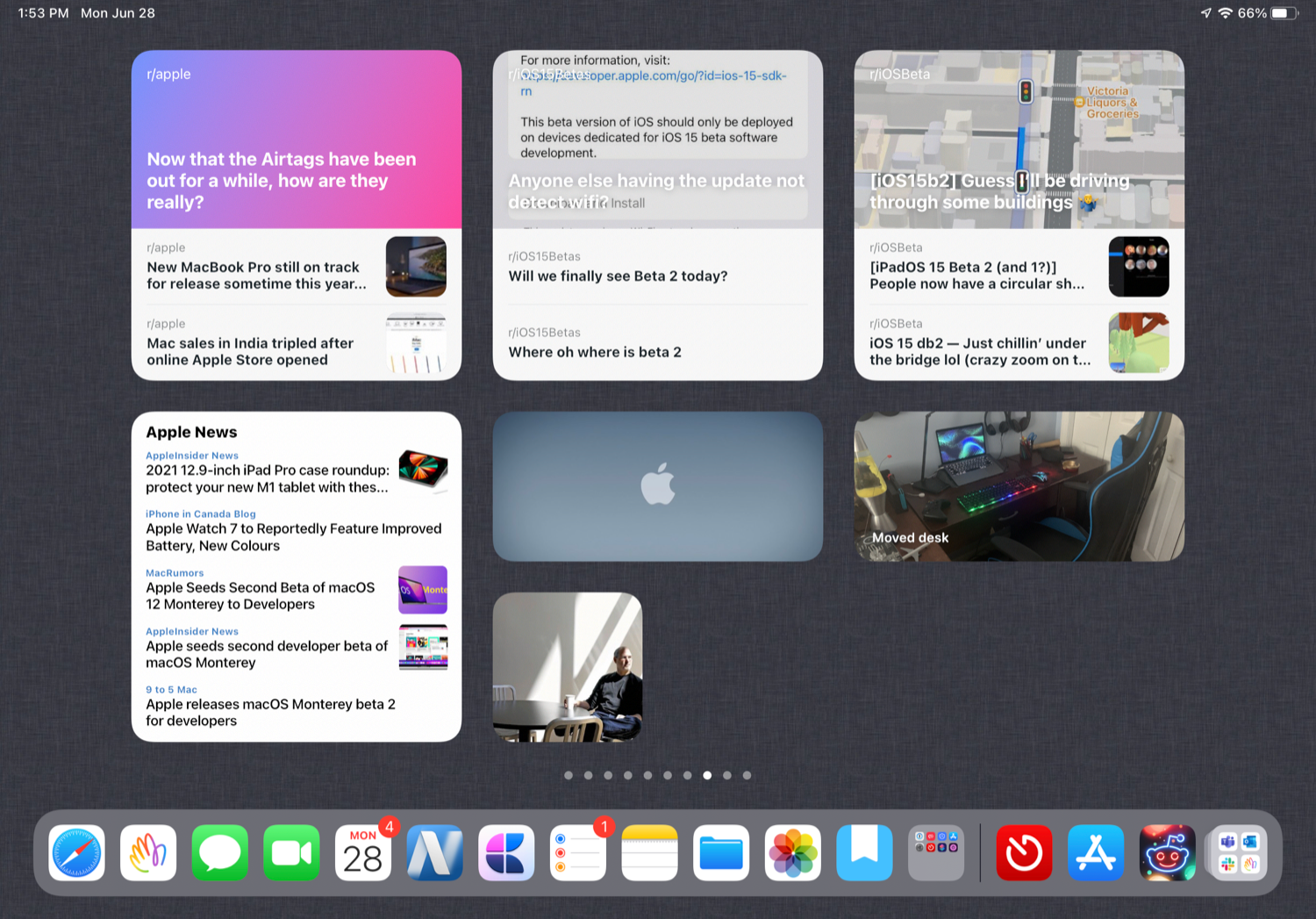 Must see photography stuff
Sadly, we find ourselves in a position of using software because there are simply no real alternatives, not because we are enthusiastic about it. That's the case of Jack Baty with Adobe Lightroom. I'm more positive than him on this matter.
Winners of the All About Photo Awards 2020, The Mind's Eye competition, the second position is simply troubling. The COVID pandemic will leave a visual mark in our photographic memories.
How do you take a selfie on Mars? Here is how.
If you like to be surprised and love to see photos of the past, you'll be well served with "Flashbak — Everything Old is New Again" website. So please give it a look. Be warned of some NSFW content, though. 😳
Speaking of "retro" stuff… you must pay a visit to "Poolsuite"… if you had a chance to own a Macintosh 128K, or if you were alive in the eighties, you'll feel at home at Poolsuite. There is so much to look at and listen to. It's very cool.
There is a famous spot for photos in Montreal's old port (see Instagram photo below). You're not a true Montrealer unless you've taken a photo there. I love this place. I searched for my photos to see if I had a similar shot. I don't, yet I do remember shooting from a similar point of view, but I couldn't find it. Maybe it was not shot using an iPhone.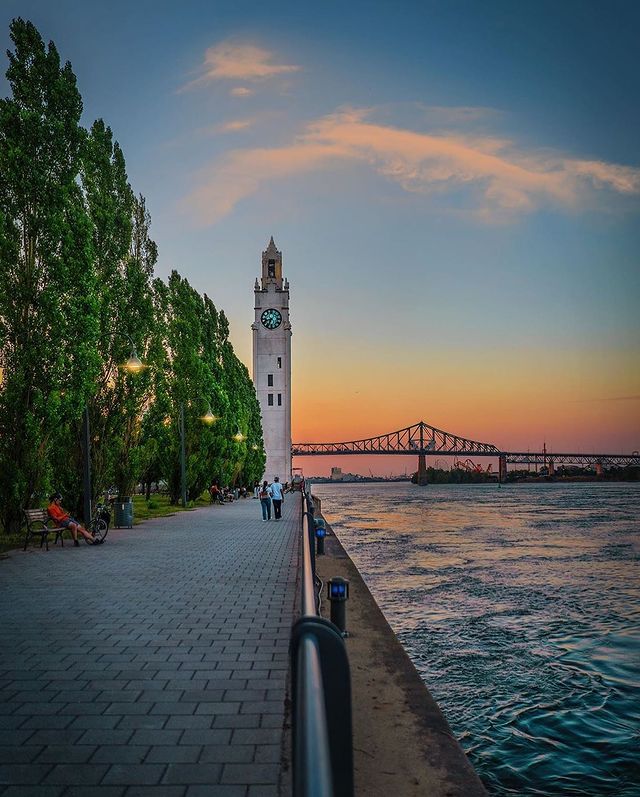 A post shared by @tourcanada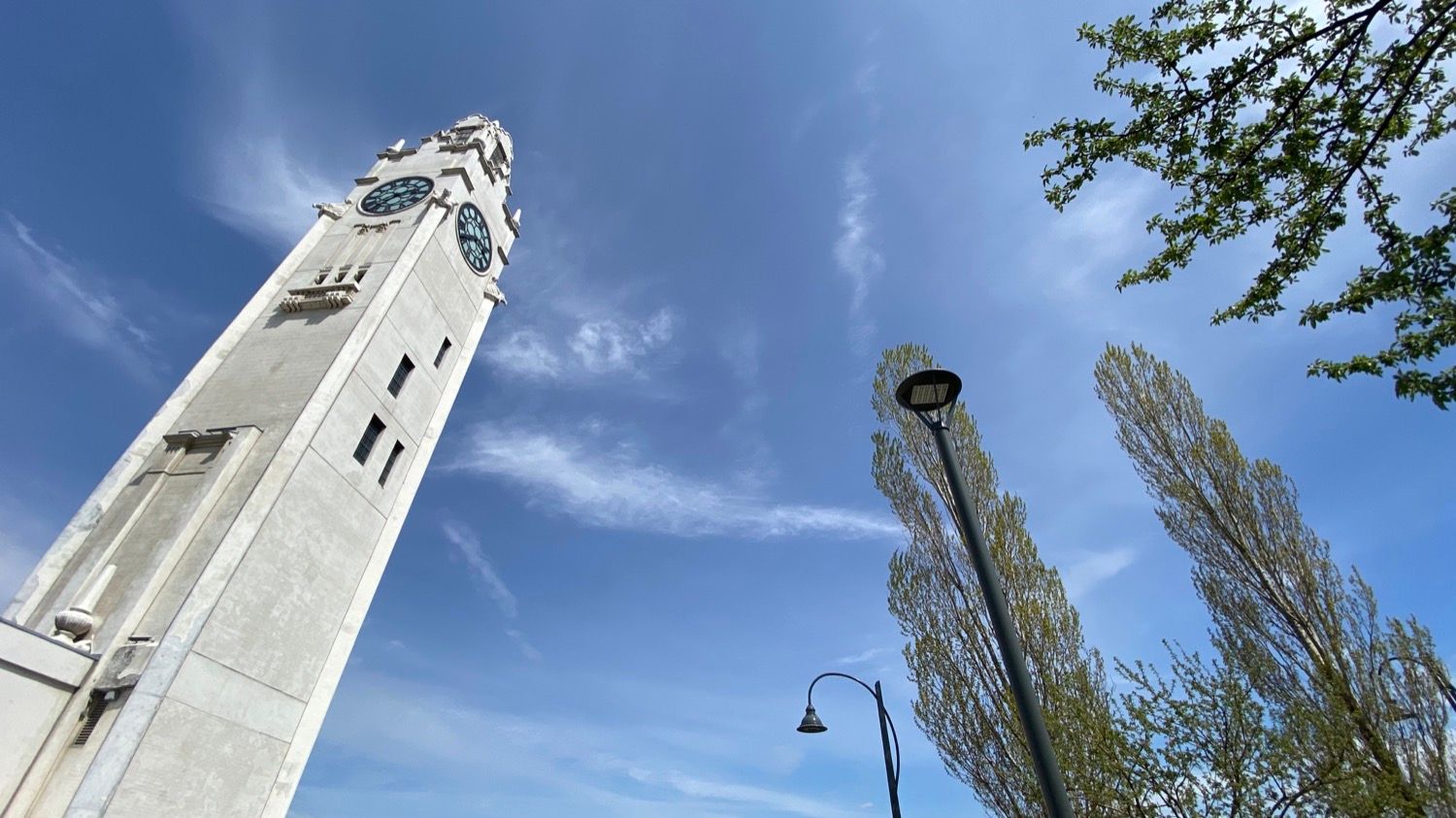 Version 4 of the venerable photo editing applications suite Nik Collection is out. I didn't even know it was still a thing.
A super handy feature of iOS 15 is the ability to see from which apps an image in the Photos library came from. Finally.
Climate change issues
It seems everything is on the rise: CO2, ocean levels, temperatures. We must recognize that we live in a climate emergency state. Scorching summer in the west of the US, prompting continued dry weather and droughts. More and more scientists think that we are now past a tipping point.
The real hidden cost of doing business with Amazon or buying en masse from Amazon is disturbing. I myself feel sorry for buying stuff from Amazon many times a year. You would think that Amazon is better at predicting buyer's intentions and stock just enough of the items in their numerous warehouses. Nope, it seems it's much harder to achieve, and a failure at this means wasting a lot of stuff. They could learn a few tricks from Apple's playbook.
Privacy stuff we should care about
Targeted ads mean mass surveillance. Are you ready to trade our privacy to get just the right ad at the right time at the right place? I mean, are we just consuming machines that are fed with ads to keep the economy running? Is there a better way, a better numeric world? I certainly hope so. It's time for the ad business to stop tracking us.
A private company like Apple is capable of defending our privacy (Apple News link). Should this be a government responsibility? Which should we trust more? For some reason, I trust Apple more.
Would you buy a Facebook-branded smartwatch? If yes, I won't judge you. I can't wait to enter public restrooms or gyms with such a device… only Facebook. What a bunch of scumbags.
Clever idea… everything-as-a-service, including privacy protection. It shouldn't be an optional thing for which you opt-in or that you must "buy". It should be "by design" for every product or service.
What if nobody at Google knows exactly what their data-hungry engine is all about? I mean, what if nobody has a global picture, so nobody can say, "oh my god, it's terrible, we must stop it!". This makes me think of the nazis in the second world war: very few had a global picture of what was really going on. It was devised this way, making it easier to "manage" and keep the machine humming.
Quotes to remember
For startups, getting acquired by a Big Tech company is never the goal, but it's a safety net that encourages the risk. — Alex Kantrowitz
Cryptocurrency is one of the worst inventions of the 21st century. I am ashamed to share an industry with this exploitative grift. It has failed to be a useful currency, invented a new class of internet abuse, further enriched the rich, wasted staggering amounts of electricity, hastened climate change, ruined hundreds of otherwise promising projects, provided a climate for hundreds of scams to flourish, created shortages and price hikes for consumer hardware, and injected perverse incentives into technology everywhere. Fuck cryptocurrency. — Cryptocurrency Is an Abject Disasterdrewdevault.com
Life can only be understood backwards; but it must be lived forwards. — David D. Knapp, Ph.D.
Yet, even as our progress accelerates, appreciating it becomes increasingly difficult. We live in a world increasingly informed by memes, stories, and fables. — Om Malik
What's next? I'm glad you asked!
I'll be starting the month of July on vacation. July 5th, I'll be back to work. Summer is always a slow time for content creation and always a great time for thinking and preparing for the future, my writing future. I'm working on a few long blog posts about iPadOS 15, its impacts on my blogger workflow and another one on why I'm tracking my time. I'll get them out in the next few weeks.
Next month will be the one-year anniversary of this newsletter. Time flies.
Leftovers
1️⃣ The data transfer project is an open-source project that means the portability of your data across service providers. Apple is part of the group, and I think it is important. As our numeric assets increase over time, the possibility of moving our data from Apple to Google to Smugmug is a must. https://datatransferproject.dev/
2️⃣ Cowboy, its name is cowboy! It's an e-bike and I want one! It's not yet available in Canada, unfortunately.
3️⃣ Are you an attention seeker? Do you write to get attention? Are you on Instagram to get attention? Are you on Facebook, so we pay attention to you? Are you?
4️⃣ If you care about your privacy, your data privacy, don't use Google's Chrome. I don't. Experts think it's a good idea. Here is why. Oh, on top of that, Chrome is really poor at resource consumption on your portable. It is hard on battery life.
5️⃣ Many great observations here from Michael He about his reading of Richard Hamming's "You and Your Research" (PDF file). "Change does not mean progress, but progress requires change." Just like AMP pages, FLoC is a bad idea.
"If you're using Chrome to browse the internet, even in private mode, Google is watching everything you do online, all the time. This allows Google to build up a detailed and sophisticated picture about your personality, interests, vulnerabilities and triggers." — Rowenna Fielding
This concludes the Numeric Citizen Introspection Newsletter #11 for June of 2021. I would love to get your feedback and read your comments. Thanks for being a subscriber. Thanks for reading! 🙏🏻