Blog
What if Blot.im Is Dead?
Every content creator should be ready to face the demotion of any component of its workflow he or she depends on.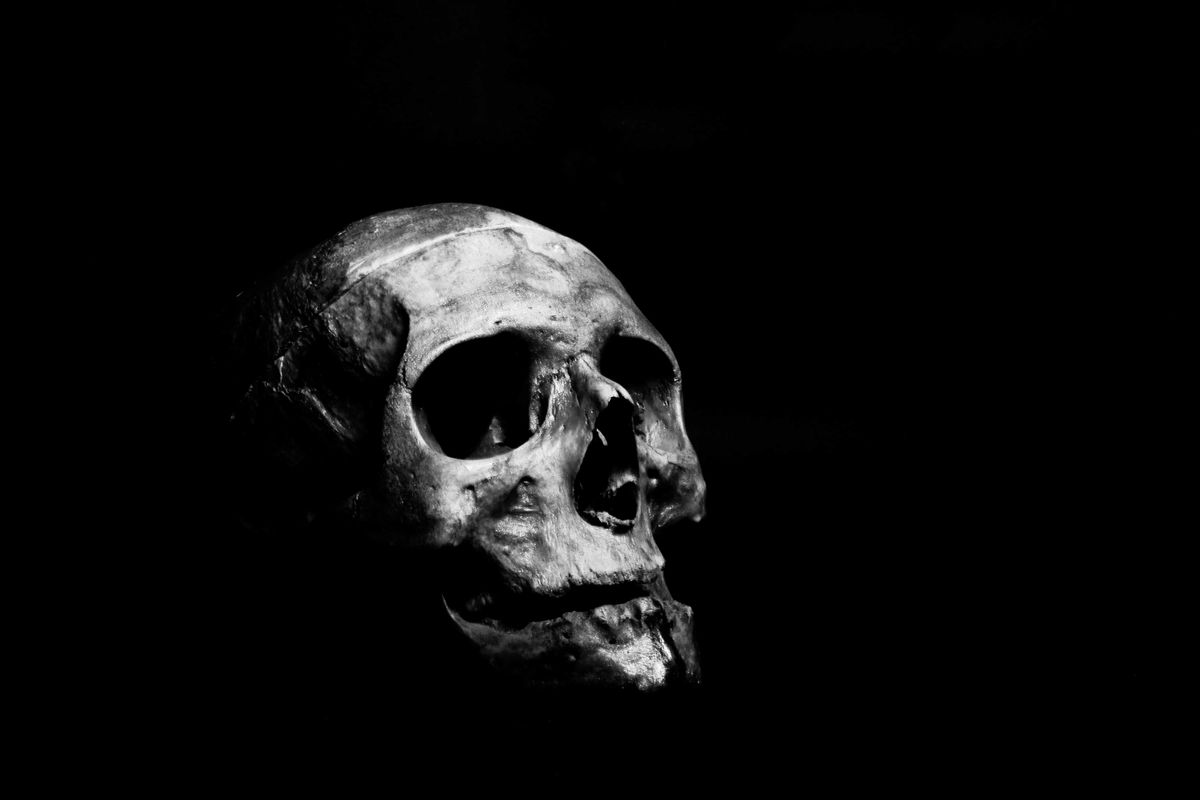 [Update #2: 2023-01-12: I'm happy to report that Blot.im IS NOT DEAD, but the developer behind was taking some time off to deal with personal matters or simply because he needed some time off Blot.im, which is understandable. I'm happy to see this service continue to thrive.]
[Update #1 – 2022-05-17: I received a response from the developer. He's alive and well. He took some (probably much-needed) time off. Work on Blot.im should resume soon, presumably.]
I recently visited Blot.im to get an update about the service improvements over the last few months. Much to my surprise, while reading questions posted on the website forum, I discovered that people are wondering about the whereabouts of the developer behind the service, David Merfield. According to this question, people are waiting for answers from David. Looking more closely, I could see many questions touching on various topics are left unanswered. Another person asks if Blot has been abandoned. Personally, I emailed him to ask if everything was fine and suggest posting an update on the website blog. At the time of publication, I'm still without any response. The last update to the news section on Blot.im website goes back to April 1, 2022. There is a real danger of depending on a one-person shop web service. Another such example, to my knowledge, is Buttondown, which is run by a single guy (you can read my review here). How do content creators prepare for a possible abandonment of a service they depend on?
Questions, questions, questions
This brings me to this worrisome yet straightforward question: what if Blot.im is no longer maintained? While Blot.im status page shows a high level of service availability in recent months, I should always be prepared to introduce changes to my blogger workflow. So, how difficult would it be to migrate my content somewhere else? If I decided to move elsewhere, where would I go?
The Numeric Citizen I/O website is hosted on Blot.im. It currently contains 37 articles, only one page and 36 images. That's not a lot of content; migrating these articles somewhere else shouldn't be a big undertaking. As I explained in this article, I'm using Blot.im with a GIT repo stored on a local folder sitting in iCloud Drive. All articles are stored locally as Markdown files, easily editable in Ulysses or imported into Craft. So again, migration shouldn't be a problem. Now, where should I go? What should I do?
Blot.im alternatives
The way I see it, considering my experience, my choices for hosting content are WordPress, Micro.blog and Ghost. First, let's clear WordPress out: the publishing experience is too heavy, and the service isn't cheap. Micro.blog is excellent, but it lacks visual theme choices. Then, there is Ghost. I like it a lot for hosting my newsletters, but it isn't cheap either when hosted on Ghost.org. For example, I could try to get it running somewhere else on DigitalOcean. According to this comparison table, I may skip hosting it manually; I don't have time to manage a virtual machine in the cloud.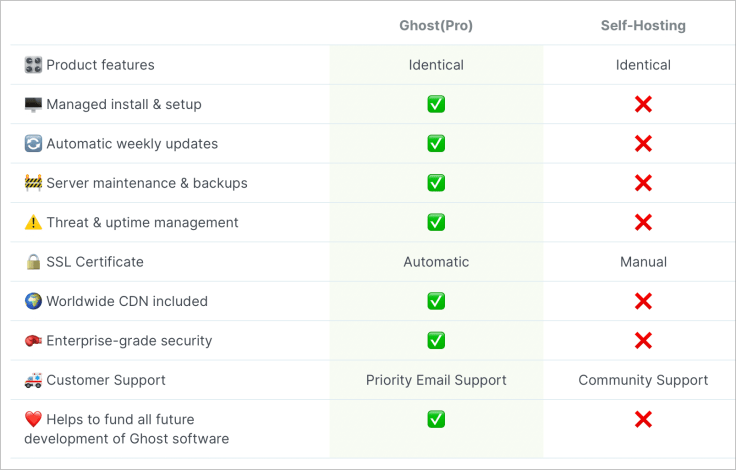 Is Ghost the only remaining viable option? What if I consider Craft instead? In case you didn't know, Craft is my go-to writing tool and is very powerful at building nice-looking websites, as you can see and experience yourself with My Numeric Citizen Digital Garden. Each document in Craft can be shared on the web with the click of a button. The only missing thing is the possibility to hide the website behind a custom domain name; something Craft doesn't yet support (is this tweet a hint about an upcoming addition related to website support? We'll find out this week.) Services like Quill or JelyCraft can do that (between the two, I would probably go with the latter), but I would rather not pay for another service. Moving to a Craft-made website would also require the inclusion of Google search engine and indexation support; otherwise, it could eventually become a problem regarding website discoverability.
But let's say Craft adds custom domains in the future. Some work needs to be done when importing my markdown files. The steps involve tweaking footnotes if there are any, formatting the article header with the proper metadata, reinserting images and finally updating URLs pointing to other articles within the website. It's manageable.
Getting ready to face fatality with Craft
Blot.im isn't dead (yet). I'm willing to be patient here and wait and see. I'll continue to use the service, but I'll start preemptively to recreate the website with Craft in a different Craft space. When Craft introduces support for custom domains, then I'll be able to switch in a snap. It wouldn't be the end of the world after all because Craft offers more flexibility for building an interactive website, and the process of updating the website is frictionless. The things that my website would lose are, search within the website, Plausible analytics integration, posts tagging and support for RSS feed. But commenting on the website would be a boost because Craft websites support adding comments on any block on a page.
You can experience Numeric Citizen I/O built on Craft right here. Please keep coming back as I'm migrating content from Blot.im.
Two lessons to remember
There are two lessons that any content creator should learn from my experience. The first lesson is to have your original content readily available at all times in a portable format like Markdown text files for a possible migration. The second lesson is to not depend on a single-person operation service or application anywhere in your workflow. Service sustainability was mentioned in my article Things to Look for Before Buying a New Application.