Photo Legend #32 — Where Are They Now?
Remembering highly emotional moments during a visit to a concentration camp: Dachau.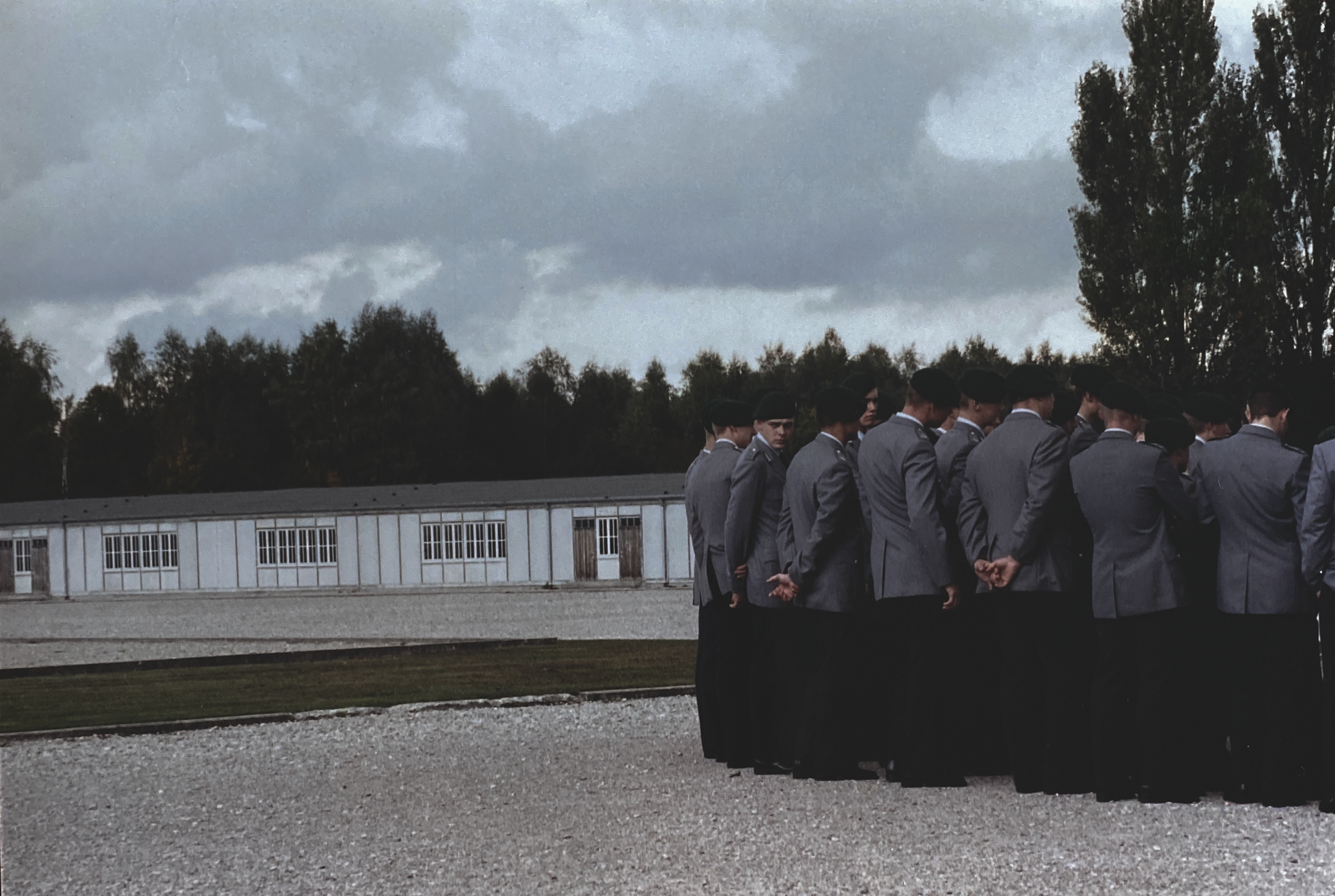 Here is a photo that I like a lot because it reminds me of an emotionally tense moment. I always wanted to visit a concentration camp, so I did in the nineties when I spent half a day at the Dachau concentration camp. It was a stop during a trip to Austria. It was a strange and highly emotive visit, even though I don't have any family, to my knowledge, who was directly impacted by the nazi's concentration camps. Yet, the whole day when the visit took place felt bizarre. I remember being in a strange, sorry and sad mood.
At some point during my visit, this group of young men was listening to a guide. I was there, from a distance, watching them listen to the camp's history. Then, this young man, looking somewhere. That's the moment I took the picture. I often ask myself: what was this person looking at? What was he thinking about? Was he diverting his attention from the recounted horror stories? So many stories were hard to listen to.
Now, at the time of this writing, I'm wondering: where are they now? Who were they? Where were they from? Are they part of an army? Or was it a defining moment for any of them to change their course and head to a different future? I'll never know. It's part of the mystery and the reason behind my love for this image.
The original photo was a print, not a numeric file. It was digitized a long time ago but only recently processed. I intentionally dropped the colour saturation and the exposure.