Personal Observations While Traveling During COVID Times
Traveling during COVID-19 times: observations of human behaviours and tech in action. A few delightful surprises, but many deceptions.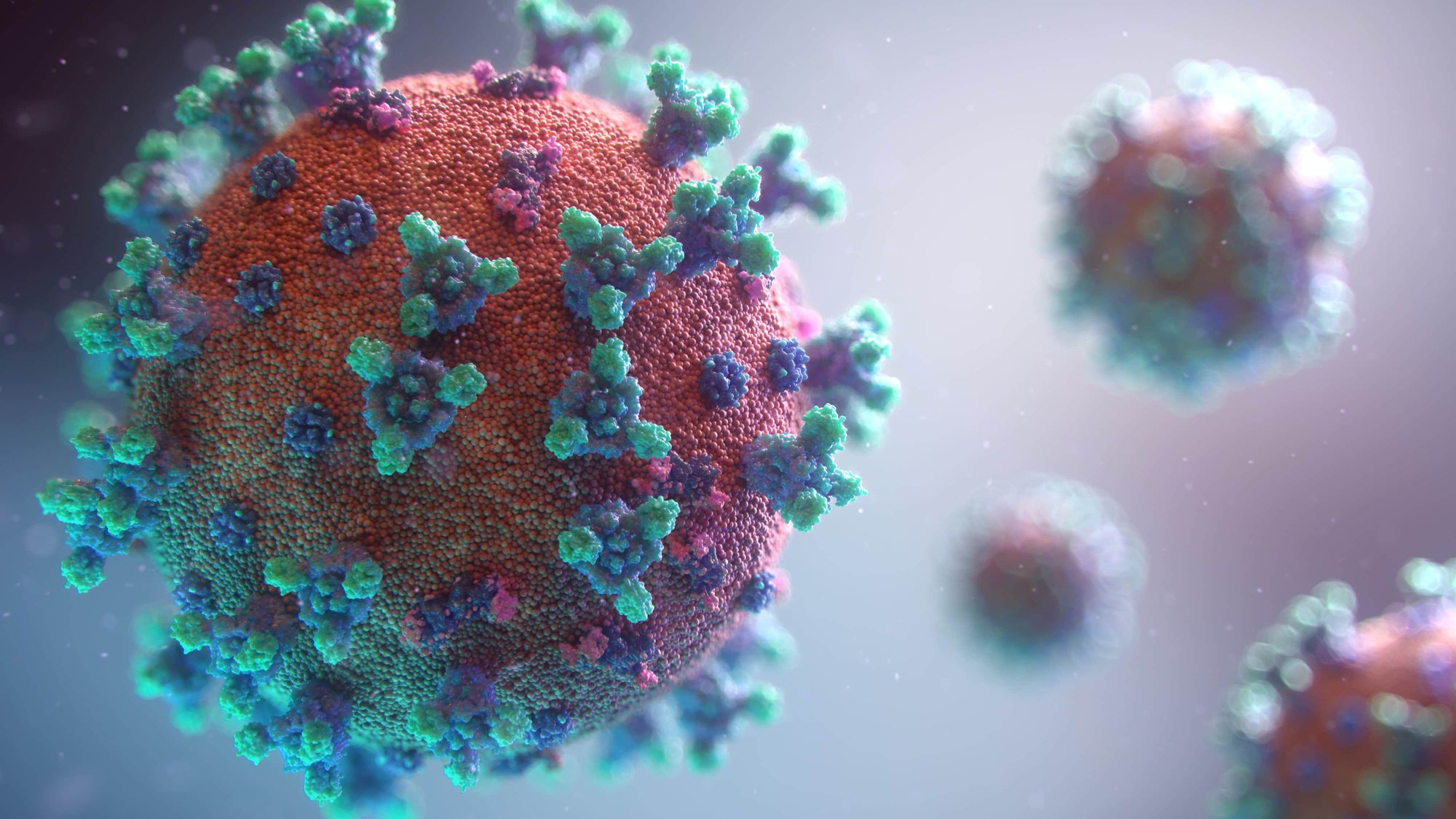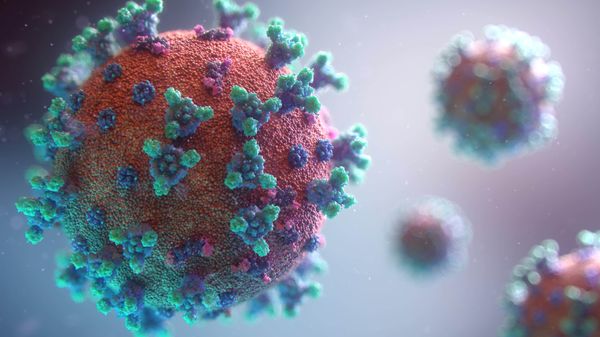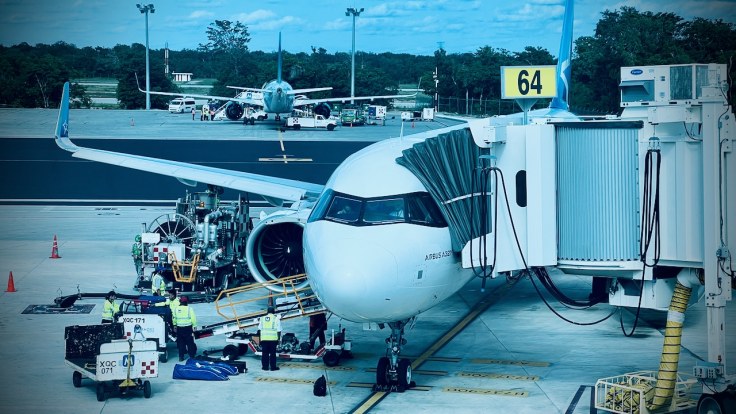 I'm coming back from a nine-day vacation in Tulum & Cancun, Mexico. It's my first international trip in COVID-19 times in nearly two years. The previous one was in Cuba, on New Year's Eve in 2020, just before COVID-19 got the "pandemic" tag. During my stay in Mexico, I made many observations that I want to share today about the pandemic and more general tech-related topics.
On social distancing, respect of sanitary rules and human behaviours in general
Navigating within airports has never been more complicated. Airports look busy, but all the recently added checks are adding more steps before boarding a plane. When traveling fully returns to pre-COVID levels, if those validation steps stay in place, which I think they will, it will be a nightmare. Maybe my experience is anecdotal.
While in flight, having to wear a face mask all the time is not as bad as I was expecting. In fact, I think I prefer having a mask, as I frequently get a cold from traveling by plane.
People are dropping their guard, the vaccine could be the root cause of this, as it provide a sense of protection. In recent news, during my vacation, close to 40% of people who got infected were fully vaccinated for more than seven days. It's troubling.
In Cancun, Mexico, social distancing is sporadically observed at the resort. Observed behaviours are much better at the Cancun airport, though, as it is a highly regulated place.
Most customers aren't following the rules of face mask wearing, even if clearly indicated in the resort.
Resorts staff aren't consistently observing sanitary rules. When they do, some do it the wrong way. It's especially evident for face mask wearing. The nose is not fully covered as it should. Between staff members or with customers, they often remove the mask while talking. I would give them a note of 1 out of 10.
People keeps coughing in their hands instead of their arms. Didn't they learn anything during COVID-19?
Hands sanitization is also being less practiced that it used to be.
Traveling by plane still produces so much garbage, which most of it not being recyclable.
COVID-19 isn't done yet. But, as a new variant is being discovered and tracked, this turn of events should serve as a reminder that we must work against it by observing hardly learned lessons from the past two years.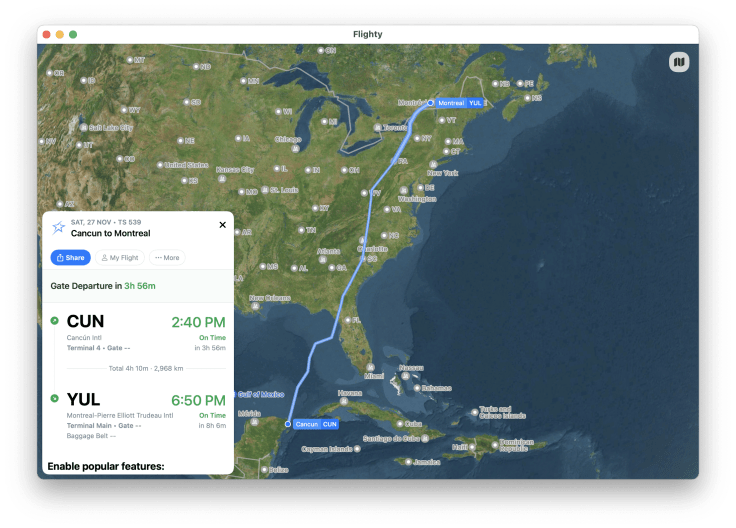 Observing the tech world in action
Now, let's look at technology-related observations while on vacation.
In today's world, having a smartphone is mandatory to be able to fill and provide all the required regulatory documents now online. It could become an issue for elderly people. Free Wi-Fi is usually provided at the airports, but it can be hard to make it work, or it can be slow, slowing the on-boarding process along the way. Having a "roam like home" option from your smartphone provider could help quite a bit here to make the experience more seamless. It comes at a cost, though—Fourteen dollars a day.
Electronic boarding passes aren't consistently available, which again slows down the on-boarding process. Why is it so inconsistent from one airport or one company to the other?
Canada's government has put together a new application for travellers to fill the usual immigration forms electronically. The application is quite easy to use and efficient. At the Nexus gate, we present the generated QR code.
I saw somebody on the plane during take off using his iPhone for filming the plane taking off. He constantly misunderstood the tap-to-record and tap-to-pause button as he wasn't recording when he thought he was and the opposite around. I suspect some deception when he will try to watch his travel souvenirs. Poor guy. 😂
Another strange behaviour: I saw many women, just like my wife, glancing at their Apple Watch and scrolling content with their finger directly on the screen instead of using the digital crown. Using the finger to scroll is less than productive because it obscures most of the screen content. 🤷🏻‍♂️
Flighty, a must-have iPhone application for tracking flights, as always has been very helpful. It's my first usage since the beginning of 2020. The app received quite a few updates since then. The only thing missing is an Apple Watch companion app.
According to my Apple Watch, ambient noises during flight can reach 80 db. Using the AirPods Max's noise-cancelling feature during flight is a priceless experience. I would say that 80% of the noises are cut off.
Using the MacBook Air on my lap is ok, but I'm afraid of the man in front of me. What if he lowers his chair and hit the screen.
The battery life of the M1 MacBook Air is really something to brag about.
Experience with on-board Infotainment system is improving each year as they benefit from a more iPad-like design: responsive user interface, well-known iconography, overlapping windows, tap to dismiss, super easy movie navigation, bigger and higher resolution display, many micro-animations for a more organic interaction. I love it. It took a long time, but here we are finally.
Working offline, in flight, is a mixed bag experience, as I explain in "When Tech Gadgets Can't Connect — Observations and Thoughts From the Offline World."
The Apple Watch should give us a break while being in flight. I got many "please stand up" notifications while I couldn't budge. 🙄
Going on a trip for vacation or business purposes is always the most demanding time for tech gadgets users like me. If you add a worldwide pandemic, you get a very challenging environment.