Miscellanious
Numeric Citizen Now on YouTube!
I'm starting a video series about the beloved Craft application. If you're a writer, a blogger or a content creator, subscribe to the YouTube channel!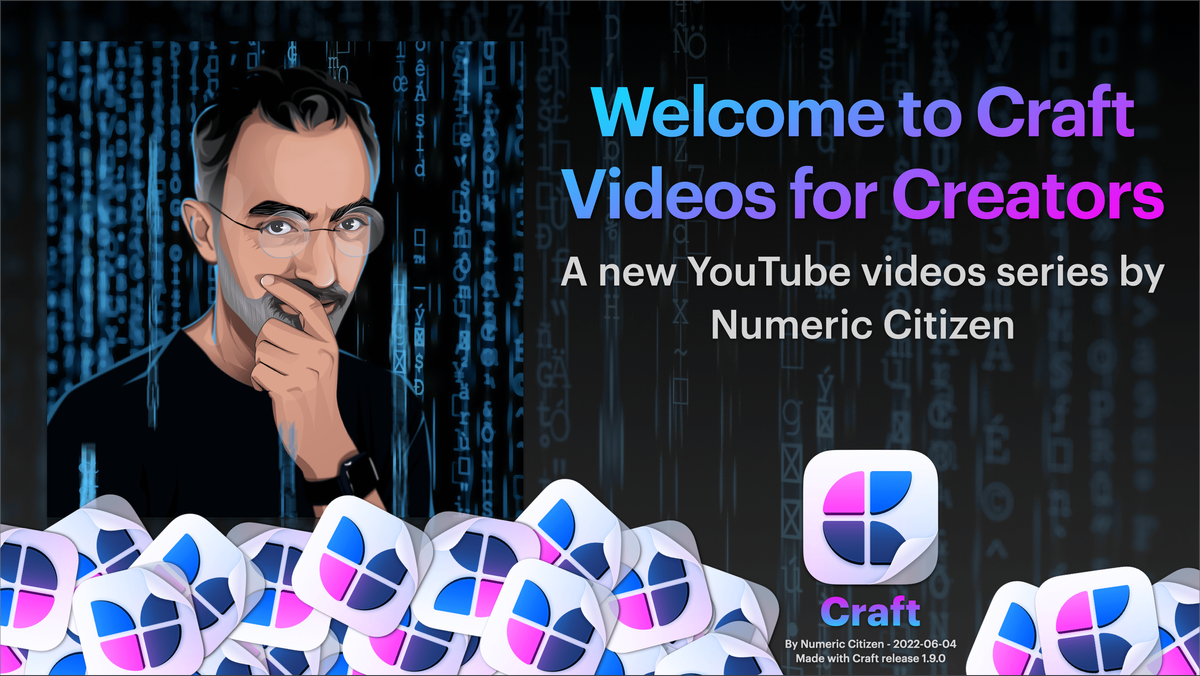 Today, I am excited to share some news with you. I'm starting my YouTube videos channel, "Craft Videos for Creators & Crafters." As the channel name implies, it's all about Craft, a well-known note-taking and writing application that is less than two years old. My goal is simple: by sharing how I'm using Craft in my blogger workflow, I hope that you'll learn new tricks, maybe start using Craft for yourself or find new ways of using it. Each video will be focused on a specific area of Craft and be rather short in length, less than 20 minutes.
The first video is live on my YouTube Channel.
Please, be sure to subscribe and post comments or show your appreciation and support by liking videos. It would mean a lot. 🙏
Disclaimer: I'm not paid to create those videos. I subscribe to the Craft Pro plan.