Notes, Observations & Thoughts Gathered During My Trip to Morocco
I made my first-ever visit to Africa, in Morocco, more specifically. And I loved it so much that I took many notes and gathered my observations about this beautiful country.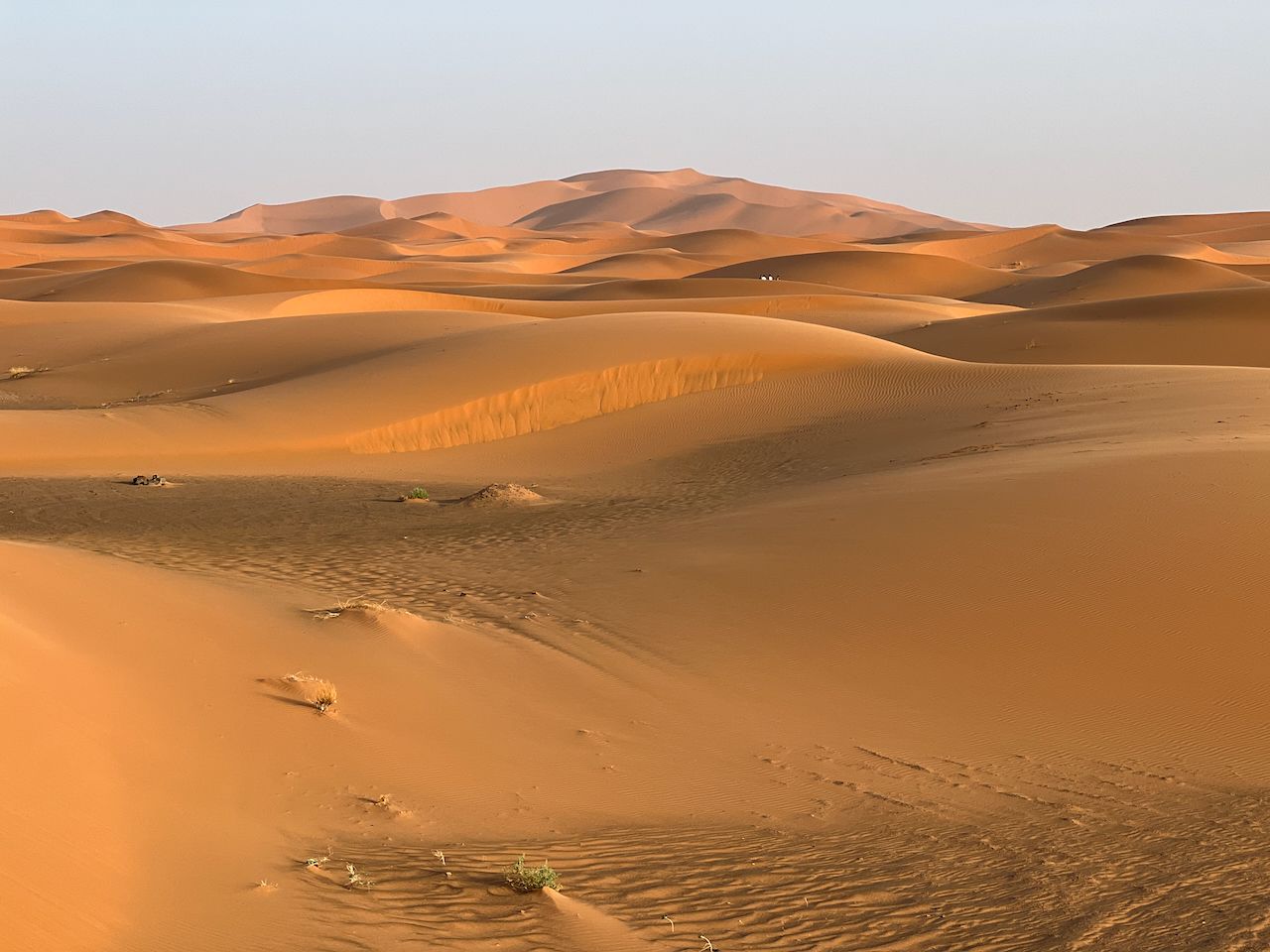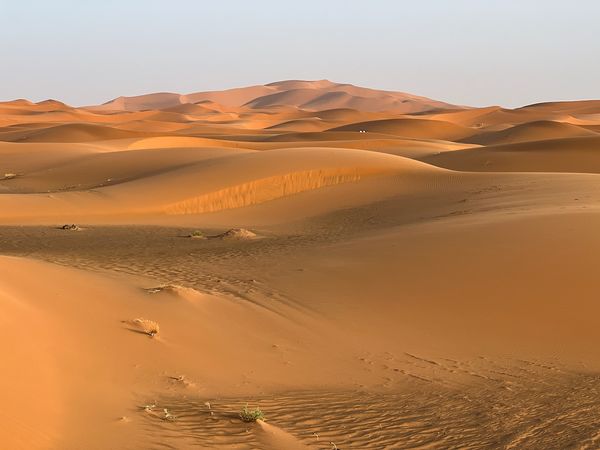 I recently visited Morocco on a two-week vacation. We spent the last three days in Agadir, an all-inclusive resort, to relax and enjoy the sun after a streak of stops in many cities and villages.
The following notes come from my visit to the many important Moroccan points of interest, not the all-inclusive resort, where not much can be noted (except the "buffet" at the Iberostar Resort, Agadir). On June 30th, it was the famous "Eid al-Adha" holiday (learn about this holiday here). Everything is closed that day, and the Islam world is in a holiday mood (not the sheep, though)!
Technology-related notes & observations
Let's start with tech! I'm a techie guy, so I always have an eye for anything that is somehow related to the use of technology.
Using Day One journaling app to document the trip was a great decision. Day One is a wonderfully designed app.
People in Morocco are generally poor. We visited a nomad family living in the desert and were surprised to see many nomads with smartphones. They say they mainly used it for music. I doubt it.
My first experience in using an eSIM was flawless. Airalo service offers a great user experience from the selection of the eSIM type to the activation process. It is well-documented too. iMessage got mixed up when I disabled my primary line, though. It returned to normal once I got back home after rebooting my iPhone. I saved 200 $CAN using an eSIM instead of my home data plan abroad. I will repeat the experience for my next trip to the Canary Islands in early August.
I'm always in awe and appreciative when travelling abroad and staying connected to cyberspace. It makes the world feel so small.
In most places that offered "free wifi", the wifi security level was either weak or nonexistent. They use old routers in Morocco, I guess.
I left my MacBook Air at home, preferring to bring my iPad Pro with me. Again, the ïPad is the best device if you want to travel light yet have a robust computing environment.
You get a cellular signal in the desert, in most parts, at least in the areas I covered. Count me surprised. Wireless was a major developing factor in Africa, where landlines were way more challenging and costly to deploy.
Wireless speed is generally lower than what we get in Canada. Their subscription prices probably reflect that. It costs 100 Dhs (less than 15 $CAN a month) for 20 GB of data and 11 hours of talk time. I pay 85 $CAN for 25 GB a month.
Free Wi-Fi access in the airport, in Casablanca, for example, is more than good enough. I remember a few years ago when we had to pay for Wi-Fi access. It was horrible.
Using Share Play with Apple Music on a plane to share music with my wife still feels like magic.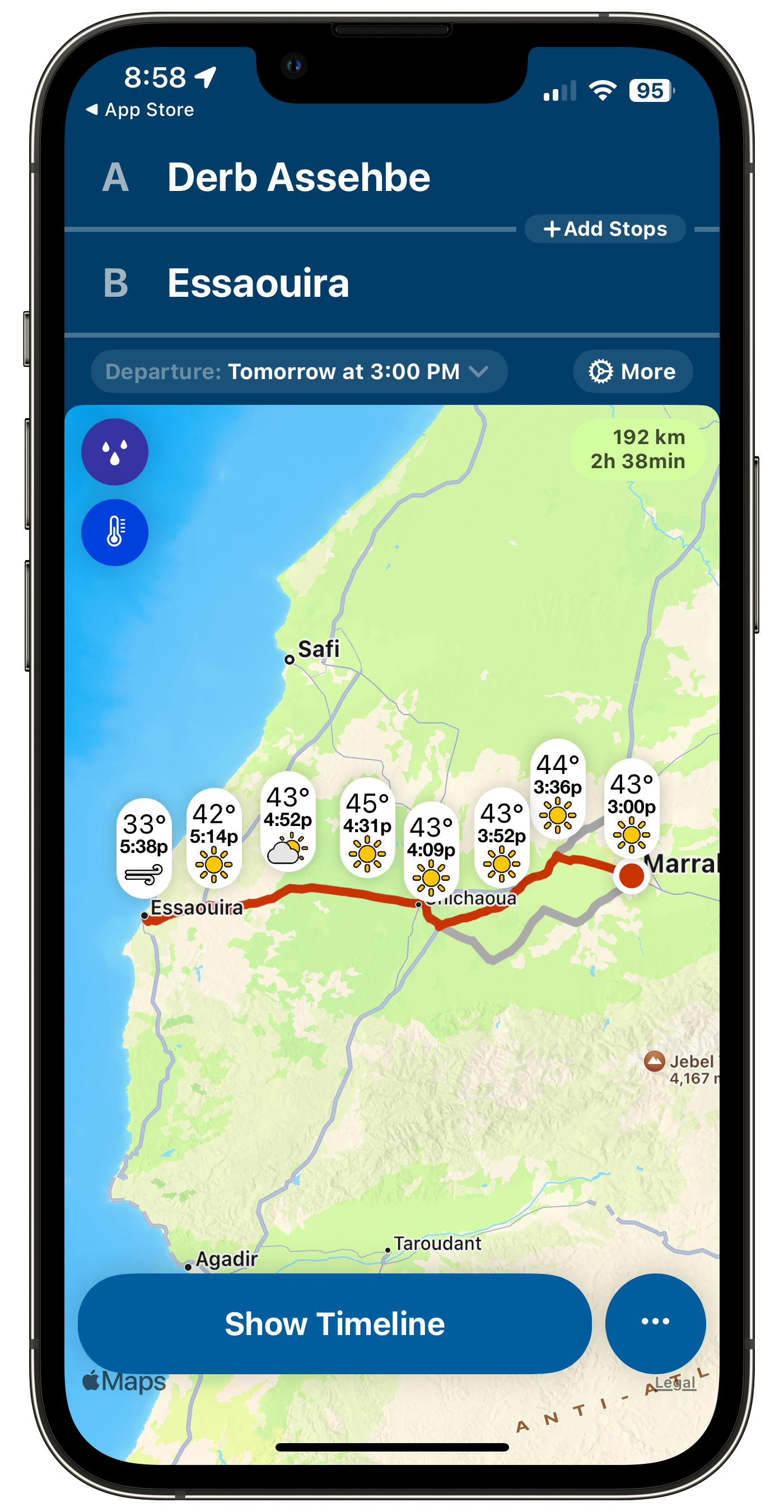 Environmental notes
The environment is a constant preoccupation of mine. These notes are gathered around this subject matter.
During the two-week stay, we used an astonishing quantity of plastic bottles. It's a shame because there are many water sources where we could have filled our reusable bottles instead. Speaking of plastic bottles: in certain regions, we could see a lot of littering in the desert or on the side of minor roads. It's heartbreaking.
Morocco sits on a highly diversified geographic configuration. While travelling from one city to another, I was constantly amazed by the geomorphology of the terrains. So much happened in Africa in the last billion years.
Houses are made of a blend of earth, small twigs and water creating a sort of concrete resistant to rain. Over time, it deteriorates, and eventually, if not repaired, it will return to its original form—earth—with no environmental waste.
I saw on many occasions people burning trash, including plastic-based traces, creating very dark and toxic smoke. How is it still possible in 2023?
I tried a different weather app for this trip. It was super useful.
We had temperatures ranging from 21C to 45C. It's hot but without humidity.
The desert is such a quiet place where you go before 10 AM or after 7 PM; otherwise, it is way too hot.
We experienced going through a dust devil while driving. It was a bit too faint for my taste, but it was better than nothing.
The desert is a harsh place, but I didn't expect that, in Morocco, you'll find fresh drinkable water if you dig about 4 meters deep under the sand.
According to our travel guide and the people we talked to, the weather started is abnormal, which could be the norm. It's a global phenomenon.
Most decorative water fountains in parks or in cities aren't operating because of the lack of water.
We crossed the Noor solar panels complex on our way to Marrakesh. The focal point where all solar panels converge produces a white flare around the center tower. It's strange.
Solar panels can be seen on many houses in the desert, but not that many wind turbines, though.
We visited a few oases in the desert. These are really special places which offer contrasting views of the desert surrounding them.
Our guide for the desert tour didn't use GPS. He used to live there and knows how to get around simply by using his knowledge and experience. He doesn't follow roads or trails. It's disorienting, but we get used to it quickly. At the beginning of the tour, he asked us if we knew where he was going. We said no. He responded: me neither and started to laugh! Funny guy.
In the south, it's mostly dry and a desert landscape; it can be boiling hot and dry: 45C. Even without humidity, it's starting to hit my extreme supportable heat limit.
Some places really look like Mars (maybe Mars is a projection of what Earth will look like eventually at this rate?)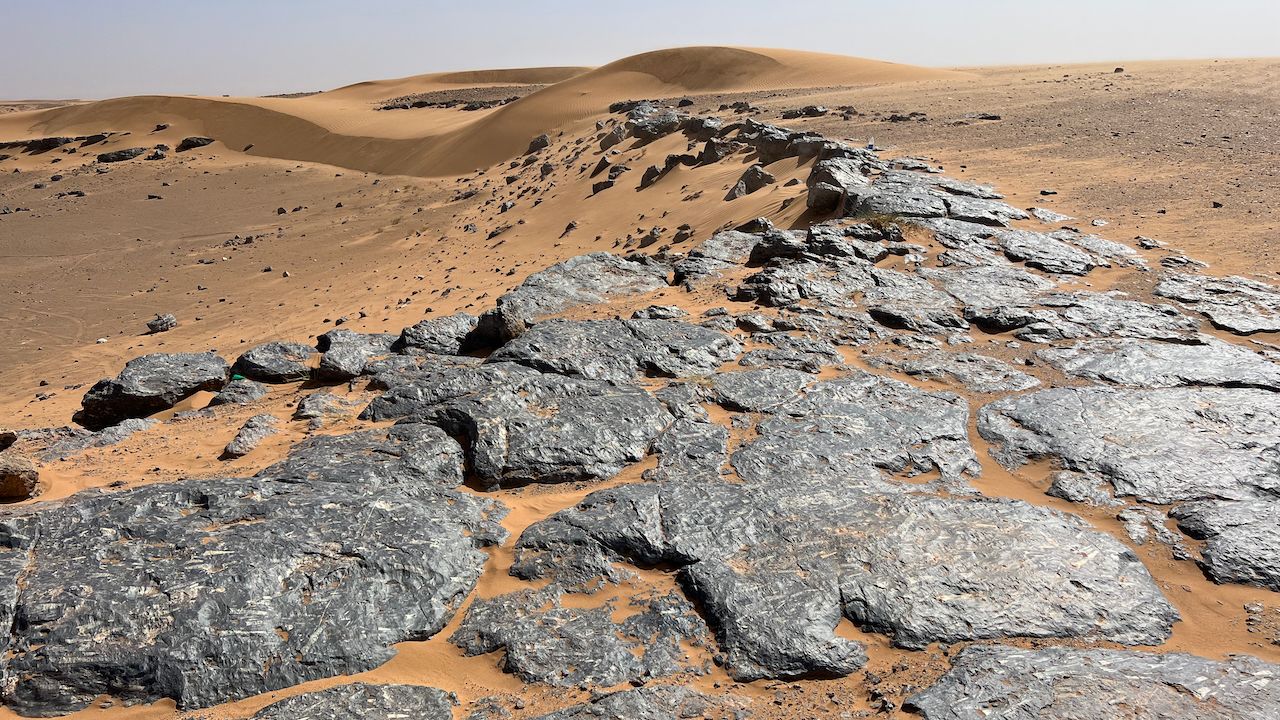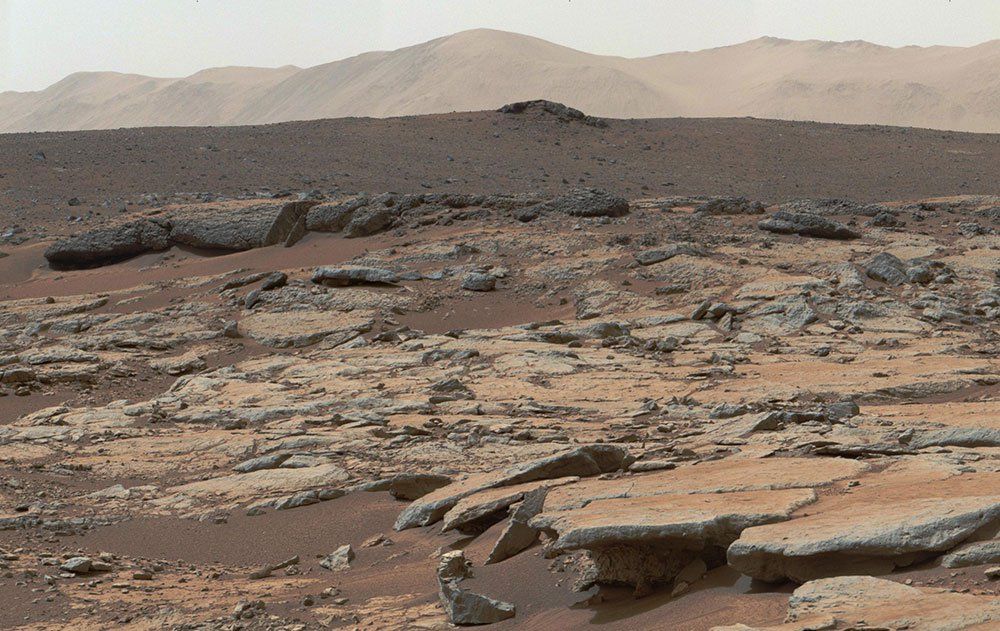 Neighbour countries like Spain influenced the food and design of the north of Morocco. I find it fascinating how a country can interpret cultural signs and behaviours and integrate them into society. Because of the French's protectorate of the early 1900s, French culture is very present in cities like Rabat, Casablanca or Tangier. French is everywhere but is losing ground with the young generation who prefer to speak English.
Public restrooms are pay-per-use in most parts of the country. They are immaculate and well-maintained because of that. I had to pay 1-2 Dhs per visit. I'm ok with that.
Social observations
Kids seem happy here, even in challenging living conditions. It makes me rethink my conception of "happiness". I should talk about that with my two sons.
Moroccans are hard workers, but working in the heat is challenging, so they must rest quite a lot and find shade.
Souks are cities within cities. The one in Fes is big but relatively quiet. In Marrakesh, it's quite the opposite.
Moroccans are traders. When purchasing things in souks, bargaining the price is mandatory and is a common practice.
Hearing calls for prayers five times a day gives a special touch to the city's ambiance. That said, I prefer the tone in Dubai, which is more melodic than in Morocco.
Crossing the street in busy cities is challenging. You have to trust that cars will stop, don't wait on the side for traffic to stop. It won't happen. Crosswalks are useless.
We still can find some COVID-related distancing rules displays or hand washing instructions in public places. It's simply because they don't care to remove those signs. COVID in Morocco wasn't a big deal.
We crossed many traffic control police—a lot. We never got a speed ticket, though.
The sheep play an important role in Morocco and for Muslims. There is this yearly religious ritual of killing one sheep per family, marking the start of the "Eid al-Adha" holiday. More details can be found here. According to CharGPT: "Eid al-Adha is a Muslim holiday that commemorates the willingness of Ibrahim (Abraham) to sacrifice his son as an act of obedience to God. It is also known as the "Festival of Sacrifice" and involves prayer, feasting, and the distribution of meat to the less fortunate."
In Morocco, people speak Arabic, Berber, French and English (especially young people). I learned a few Arabic words but won't retain them for long.
I find it interesting to chat with older people who prefer their quiet old place to bigger cities' busy and modern life. And yet, they own a smartphone (usually an old model, a sign of modernity). I find the contrast highly fascinating.
There are a lot of bikes and scooters on the edge of the roads, and many young kids are on scooters without wearing a helmet. I didn't expect that.
It's common to see older men sleeping on the side of highways, under a tree shade, in the afternoon when the temperatures are at their highest level. Dogs do the same too!
Driving in Marrakesh is like playing a game in organized chaos. Surprisingly, accidents are a rare thing here. I'm glad we had our private guide.
Photography-related notes
A trip like that is an excellent opportunity to take some photos.
I took 1068 photos using my iPhone 13 Pro and 574 photos using my Nikon D750. This represents a ratio of 65% / 35%. Photos from my Nikon were processed with Adobe Lightroom. Photos shot on my iPhone were processed with Photomator. One day, I'll need to find a better workflow and use the same app for all my processing needs.
My iPad was used to import photos from my Nikon camera so that I could do some photo processing on my flight back home.
On the iPhone, photos I knew needed to be processed were shot with the Halide camera app with the maximum quality setting. Ordinary scenes were shot using Apple's Camera app in HEIC format.
Sharing photos between me and my wife was a nightmare. I didn't have a strategy in place before the start of the trip. In the first days of our trip, I set up the shared iCloud Photo Library. I didn't like the idea of "moving" my pictures into this common library. Creating a shared album was ok. But it's impossible to glance at photos already shared to the shared albums quickly. Photos sent through AirDrop are not identified as such either. I'll need to ask my wife for her iPhone and browse her photos so I can send to myself via AirDrop the one I like. Life should be easier.
When I started the day with my 70-200MM zoom on my Nikon, my iPhone complemented the wide and ultra-wide lens. The opposite was also true: when I had my 21mm lens, my iPhone was used with the telephoto lens.
I use the caption field in Apple's Photos app to add a comment or an explanation for a few photos. This is something I never did in the past, even after the introduction of this new field.
The iPhone color processing had difficulty with color balance with orange tones. This is a well-known issue, apparently.
You should monitor my Glass profile page for a chance to see some of my pictures from my trip.
Miscellaneous travel notes
Notes not fitting in any category!
Thanks to plane travel, my wife had a cold in the first week. I got her a cold in the second week. Bleh.
Most places we visited were empty because the last two weeks of June were the closing tourism season. The next period is at the end of the summer when temperatures get a bit colder and bearable. For a photographer like me who likes a certain type of city imagery with fewer people, it was perfect timing.
We spent two days in the desert. We experienced a mild sandstorm one day. Dust was everywhere—in houses, cars, and my mouth. Bleh.
When I look at the regional architecture of the habitant's houses, I find them rather drab and uninspiring. But there are two reasons for that. First, Islamic people don't spend money on the house's exterior but on the interior. Second, the weather can be so hot here that people stay inside to take advantage of shades and cooler temperatures inside the house, thanks to closed window shades.
I like dromedaries. I took many pictures of them. I like the way they walk and how they look around them. In the desert, when a dromedary feels right when looking at you, provided it is not tied to a tree, it will slowly come toward you. I experienced that once when I was setting myself off to take pictures of them.
I'm privileged to travel as I do. I think of this every time I travel.
You can read my travel notes for last's year trip to Italy here. For my next trip, I'll travel to the Canary Islands in late July and early August for a seven-day stay in a rented apartment.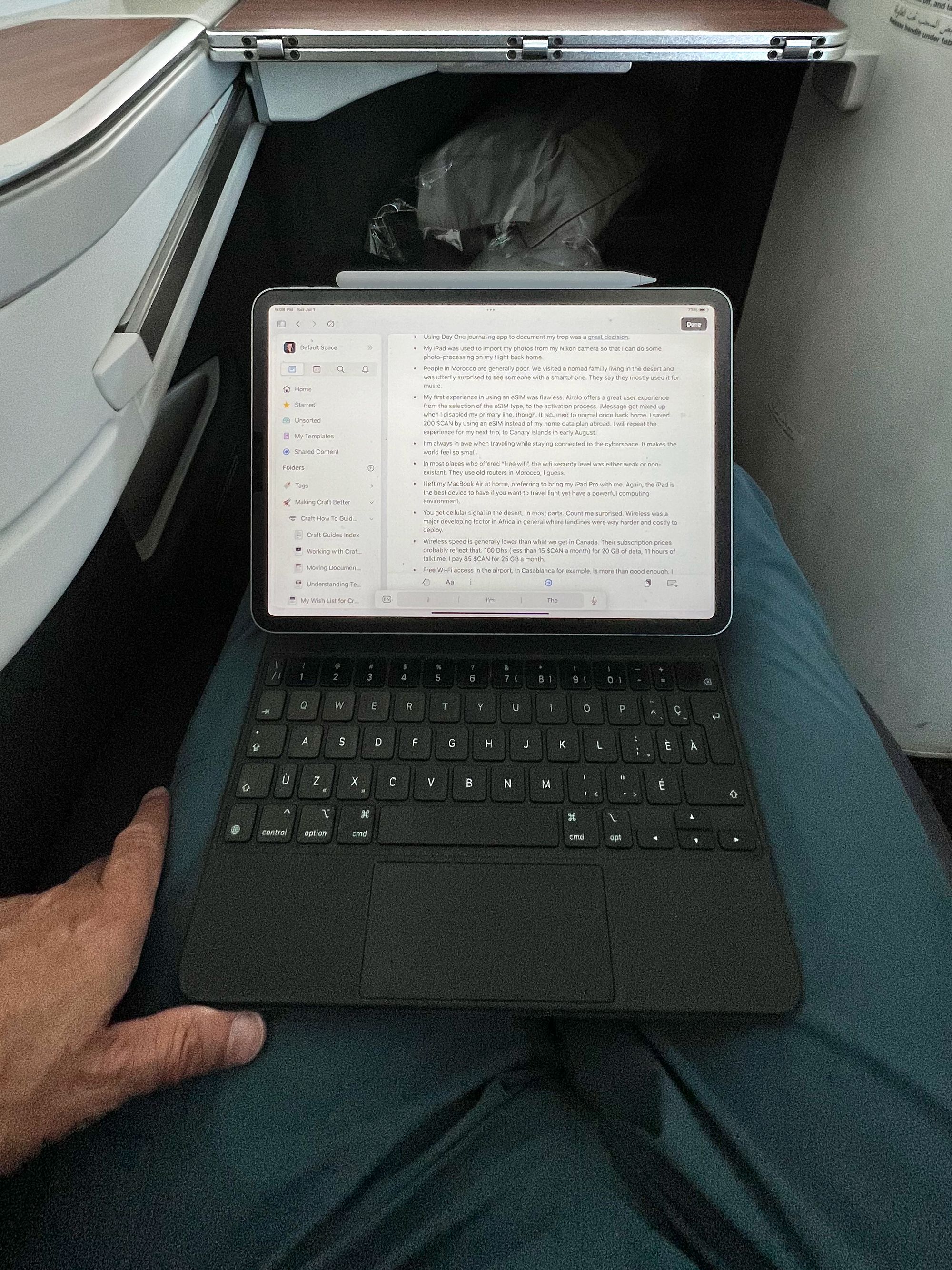 Me and my iPad Pro with Magic Keyboard on the plane working on this article