My Photo Processing Workflow as of 2020-02
Here is my photo processing workflow as of 2020-02. Following my blog post "Online Photo-Sharing Services: My Experience with 500px", it is time to reflect the change and update some other areas1. Three areas of change First, as I no longer publish photos to Flickr, thanks to my new home, 500px, thi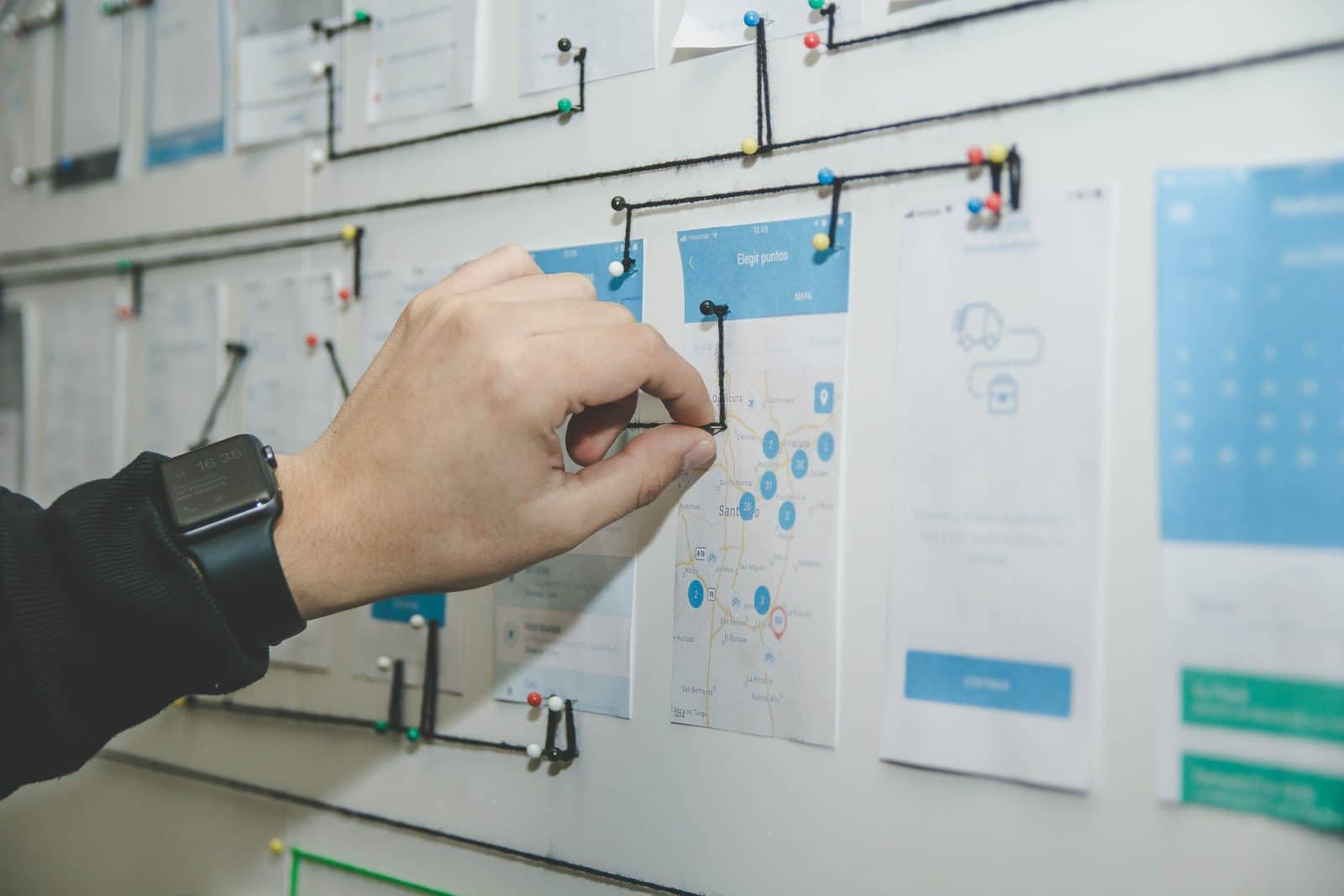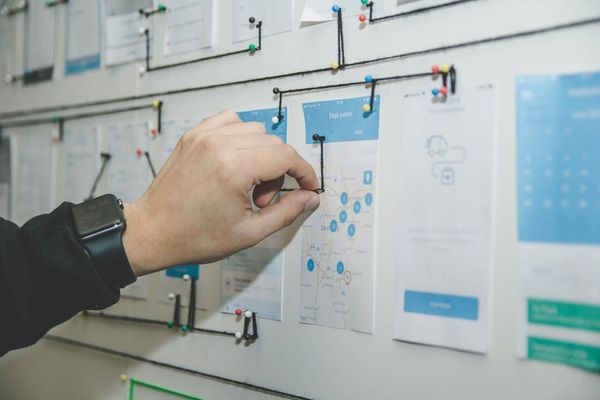 Here is my photo processing workflow as of 2020-02. Following my blog post "Online Photo-Sharing Services: My Experience with 500px", it is time to reflect the change and update some other areas1.
Three areas of change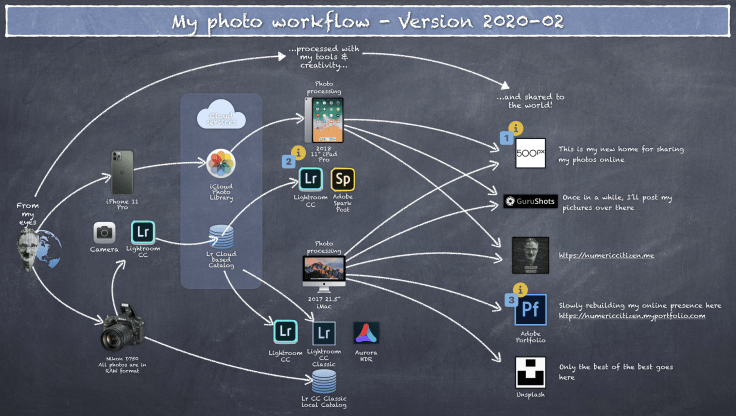 First, as I no longer publish photos to Flickr, thanks to my new home, 500px, this change is now reflected on the right side of the workflow (see #1).
Second, this one will be explained in much more details in the coming weeks: the iPad is slowly becoming more important for processing my RAW images, thanks to iPadOS 13.3 and Lightroom CC 5..1 (see #2). This creates new challenges for managing catalogues and disk space on my devices.
Third, I recently updated my Adobe Portfolio and it is now being updated regularly (#3). You might ask why I maintain my portfolio if I'm also publishing my photos on 500px? I'm glad you asked. As good as Adobe Portfolio service can be, it is not a community but a static web site with photos on them organized into albums. The lack of community and feedback is what I'm looking for with a service like 500px.
Decreasing camera usage
Something important to note about my camera usage. The iPhone 11 Pro with its computational photography power is taking a more prominent role in my camera usage in general. In particular, my usage of Lightroom Mobile's camera has decreased compared to my usage of Apple's stock camera app. Why? I feel the end results are more than good enough. This saves me photo processing time.
Stay tuned for other updates to my photo processing workflow. Meanwhile, feel free to share your own workflow details in the comments section!
Change areas are exclamation points with corresponding numbers on the following graphic. ↩