photography
Lightroom CC February Update Review
Adobe released a slew of updates this week and I want to start with Lightroom CC on the iPad and macOS. Many enhancements are provided but I want to focus on a few of them, the ones that mathers most to me. There is a "enhance details" feature based on Adobe Sensei AI engine that… Continue Reading →
Adobe released a slew of updates this week and I want to start with Lightroom CC on the iPad and macOS. Many enhancements are provided but I want to focus on a few of them, the ones that mathers most to me.
There is a "enhance details" feature based on Adobe Sensei AI engine that will work out details of your photos with better results. This only works with RAW photos as this file format contains all the informations captured by the camera censor. I didn't test the feature yet but you can watch a video here from Anthony Morganti.
With this update of the iOS version of Lightroom, Adobe brings HDR creation with a merge photos feature and as a big user of bracketed photos this one is very useful. I'm now able to create HDR directly on the iPad. The feature doesn't go as far as Aurora but at least we can get some pretty decent results as my tests seems to show.
Next up, and this one might have more profound impact for users who invested a lot in Adobe ecosystem and who are also planning to leave Flickr like me. There is now a quick and easy web to share photos on the web. Simply select the photos that you would like to share and select "Share to Web". Previously, only album could be shared on the web. Now it is more granual.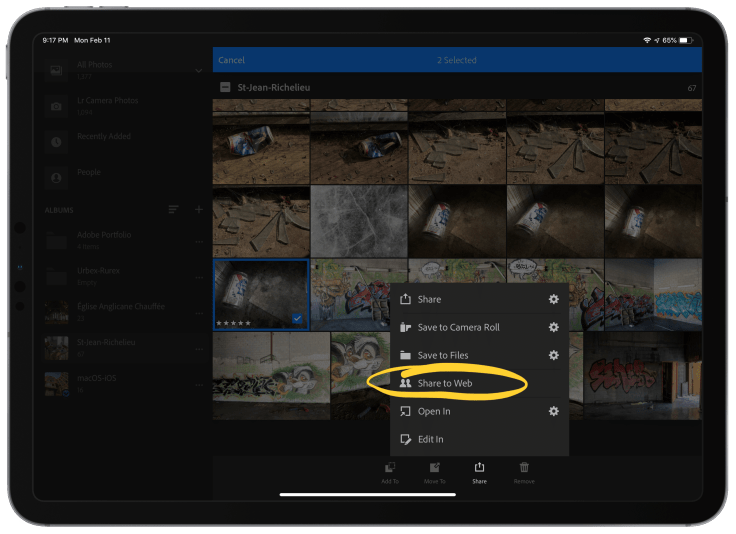 You then give a name to the web album, choose the layout and voilà!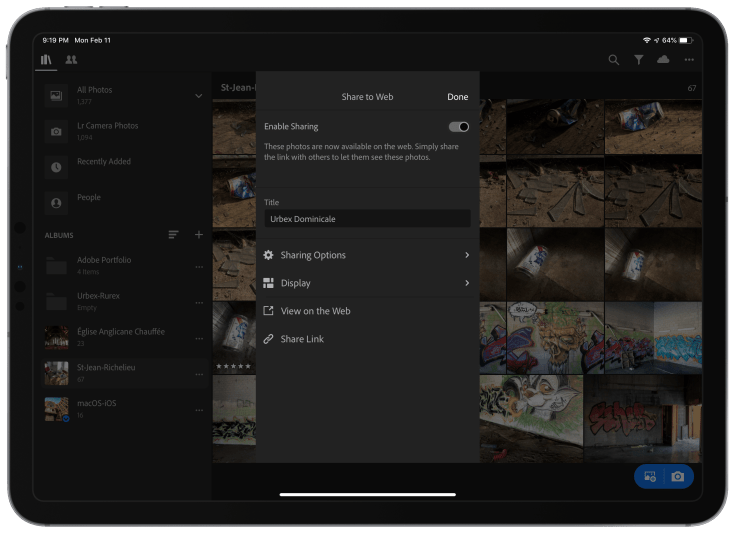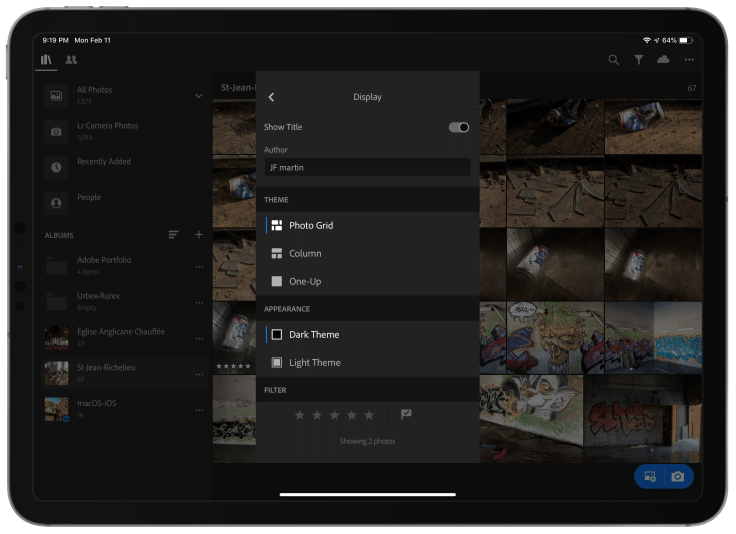 Once published on the web, other Adobe users can like or comment on the photos just like on Flickr. You have to be an Adobe user in order to be able to do this though. This is the place where photographers which are also Flickr users might become more interested with Adobe offerings has they seem to move in a more "social network" flavor without all the bad aspects of them.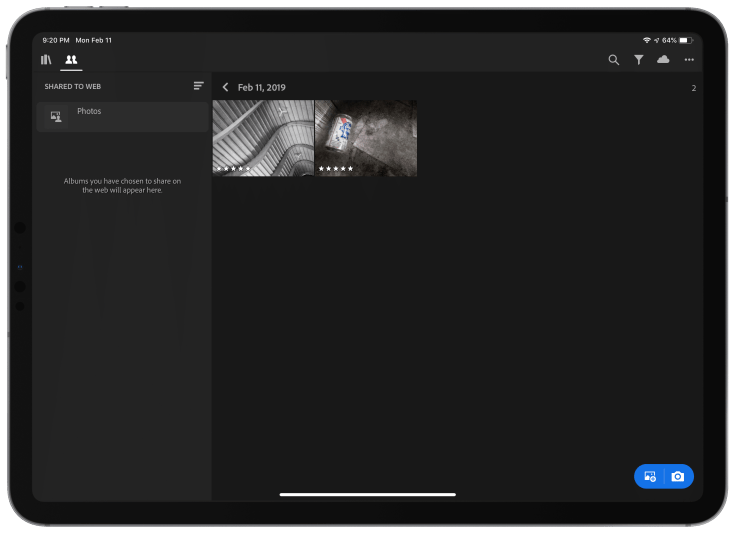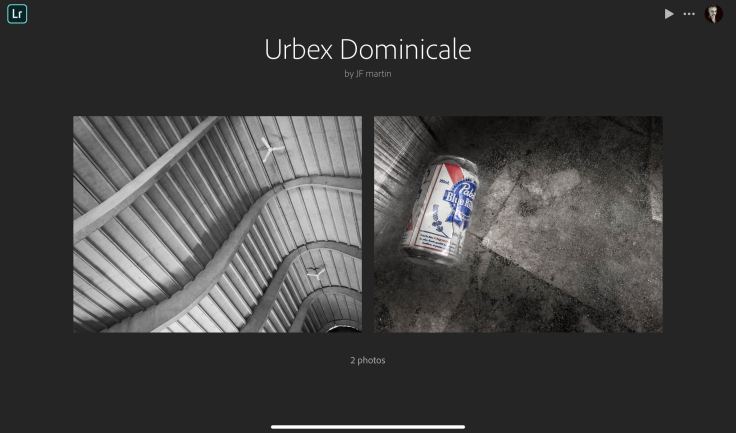 As of today, my understanding is that if I want to close my Flickr account, I'll have to rely on Lightroom CC (not Classic) to do all the publishing and management work of my web albums. I'm still thinking and trying to finalize my workflow around this and I'll keep you posted as I'm moving forward with this. As I recently said, I have one year to make the jump.
In order to test this new release of Lightroom on the iPad, I processed this photo from my last urbex session. And this concludes my review of these latest features of Lightroom CC. There is more new stuff than this (like Targeted Adjustment Tool which is really useful).