Introducing my Digital Garden
Blogs are out, digital garden are in. This statement might be excessive, but digital garden are becoming more and more popular. Here is mine.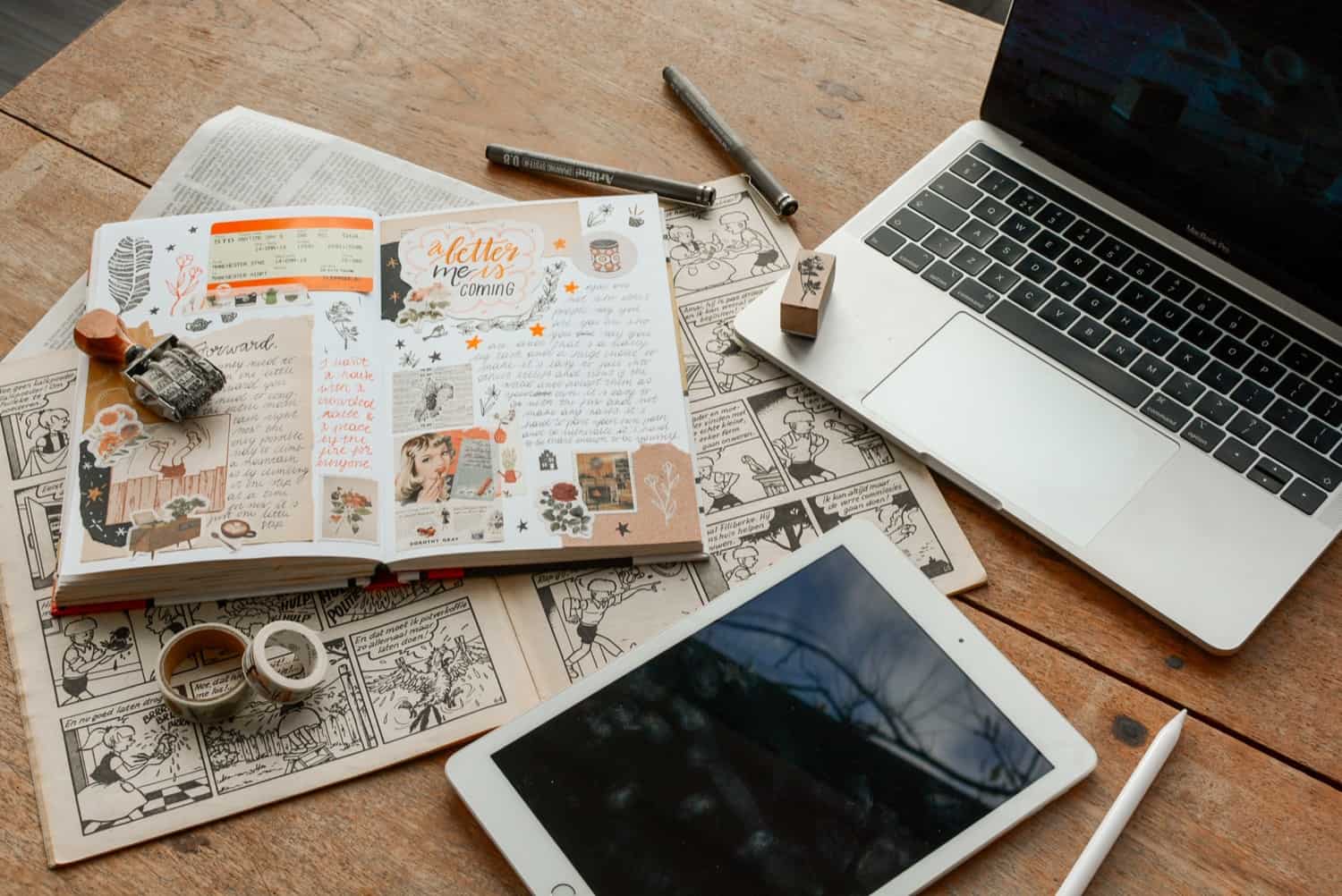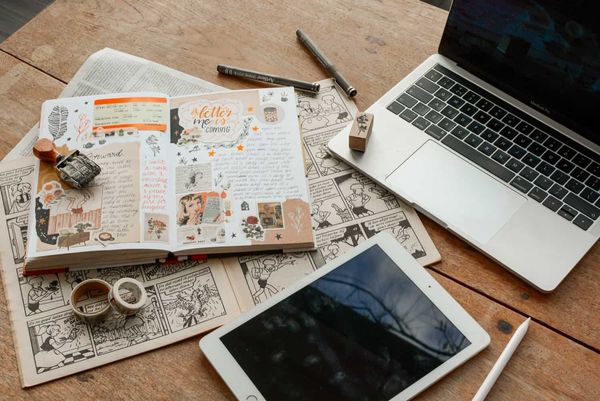 Today, I want to show you something new, different yet familiar, if you've been my reader. It's my digital garden. So let's see what it is, why and where the idea came from.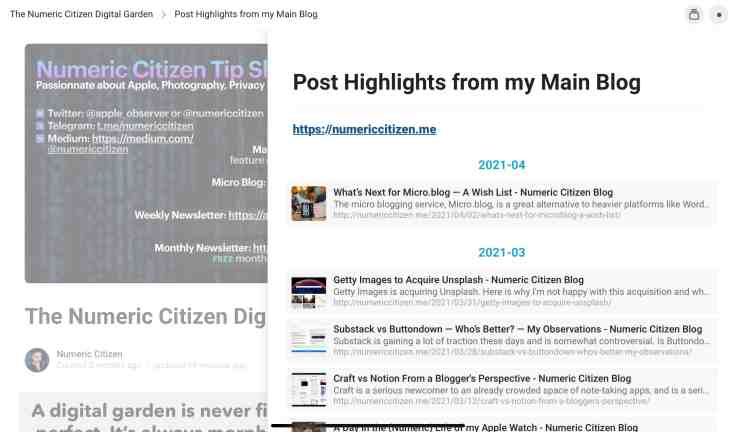 What is a digital garden, actually?
A digital garden is a place on the web where you'll find all kinds of digital bits of information more or less related to each other. Like a natural garden, a digital garden is something that grows and changes over time. It's never completely done. And just like a natural garden, a digital garden needs some nurturing, or it will slowly die.
"A growing number of people are creating individualized, creative sites that eschew the one-size-fits-all look and feel of social media."
Why create and maintain a digital garden?
My motivation to create a digital garden comes from the desire to be an open blogger. By that, I mean not only to put out a meta-index of my previously published pieces but also to expose a behind the scene look of what's coming and other miscellaneous tidbits surrounding my life as a blogger.
It's about being transparent with my readers so they see the fruit of my relentless work and get a better view of where my published pieces came from. It's different from https://numericcitizen.io where I expose the things that make my blogger workflow, but it is close to its purpose: being transparent, open. This makes me think of this: working with the garage door up.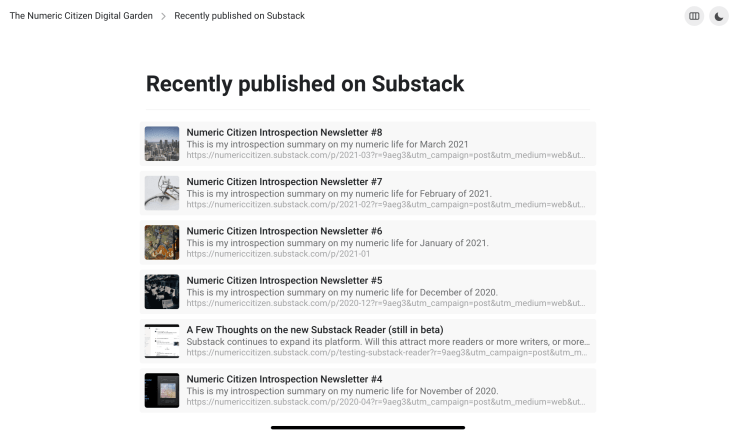 This behind the scene look comes in the form of a list of upcoming publications, organized by their expected publication destinations, a "read later" list, a list of things I want to keep an eye on, a blog roll, some personal thoughts of mine and quotes I find interesting. I don't know any blogger who's has done something that comes close to this.
My digital garden is updated frequently, many times a week, sometimes, many times a day. It's super easy to do; there is no need to publish; all the changes are instantaneously reflected on the web. It's a low friction experience.
"With blogging, you're talking to a large audience," he says. "With digital gardening, you're talking to yourself. You focus on what you want to cultivate over time."
How was it created?
The idea for a digital garden came up when I started to use Craft (Read "Craft vs Notion From a Blogger's Perspective" and wanted to test the page sharing feature (See "Friday Notes #11 — Digital Gardens are cool"). It enables turning a page into a website. It is as simple as turning a switch on. Once done, a private URL is generated that can then be shared. This is a low friction process. I see Craft as my digital garden enabler. According to people chatting on Craft's Slack channels, it could be Craft's sleeper hit as many other users are doing the same.
The result is a near-perfect one-to-one relationship between what I see on my iPad within Craft and the web version. Navigation is super simple: when visiting a sub-page, the content is displayed with a pop-over on the right (this behaviour can be modified). The site's hierarchy is always visible on the top left portion of the page. The website design is pleasant, fast, and responsive.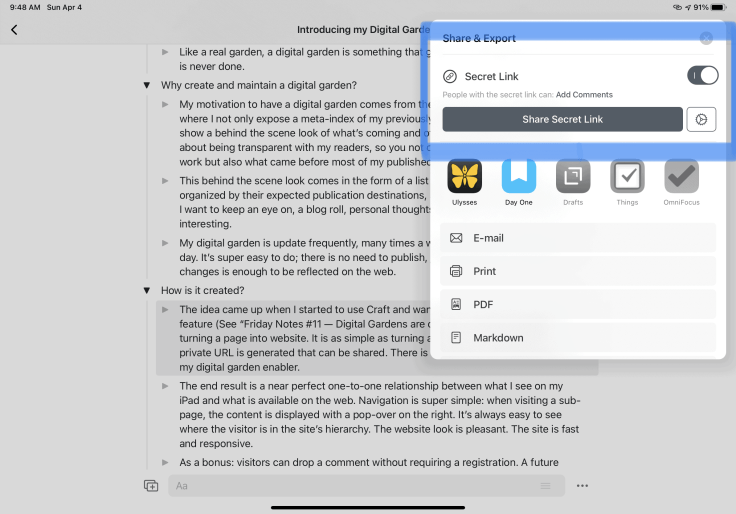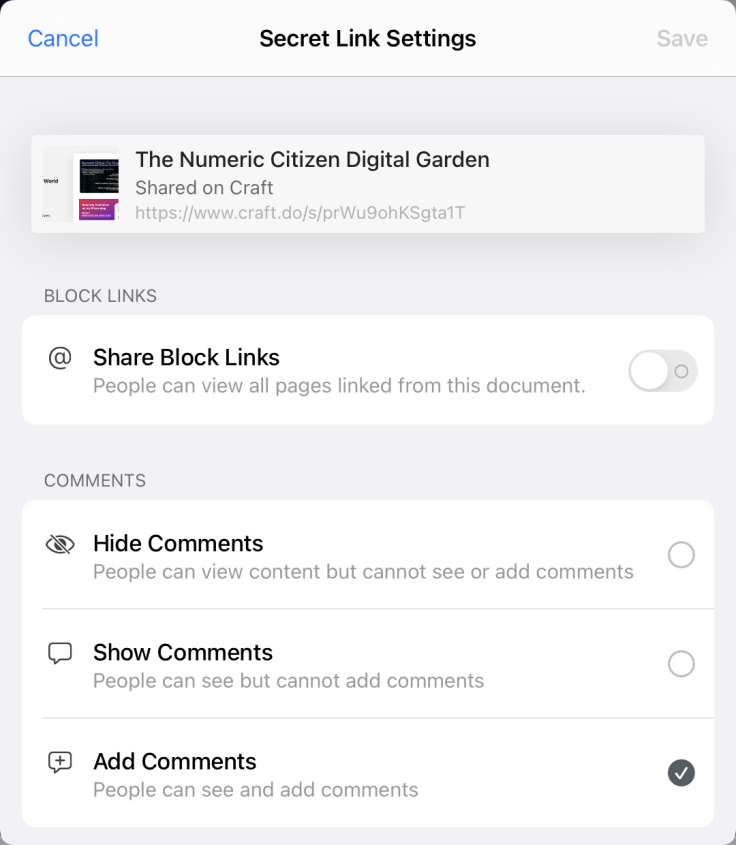 If you want to get a better idea of Craft's possibilities, there is no better place than to visit my digital garden.
As a bonus: visitors can drop a comment without requiring registration of any kind. A future release of Craft will generate a notification when someone leaves a comment on a page.
A website created with Craft supports dark mode out of the box; by pressing the top-right moon icon, the reader can flip between modes. Unfortunately, not many sites enable this.
If you want to get a better idea of Craft's possibilities, there is no better place than to visit my digital garden. Unfortunately, a few things are missing from Craft to make the digital garden even more enjoyable. First, we cannot set the permalink of a published page to a custom domain yet. Second, there is no easy way to distinguish which Craft page is available on the web from those that aren't. Until this is fixed, published pages are sitting in their own folder.
So, there you have it. Don't be afraid to visit my digital garden. Take your time. Pay attention to the details. Leave a note. Enjoy.
[Update #1 – 2021-12-06] Today, I completed a major rework of my digital garden. While doing so, I made sure to add content related to my monthly newsletter. Each information tidbits that may end up being selected for inclusion in a future issue of my newsletter are now available in their own sections.
Featured photo credits: Estée Janssens on Unsplash