I'm on Pixelfed Now — My Observations After Using the Service for a While
Thanks to Pixelfed's mature features set, support for the open web, fediverse and ActivitiyPub, I deleted my Instagram, account. I couldn't be happier.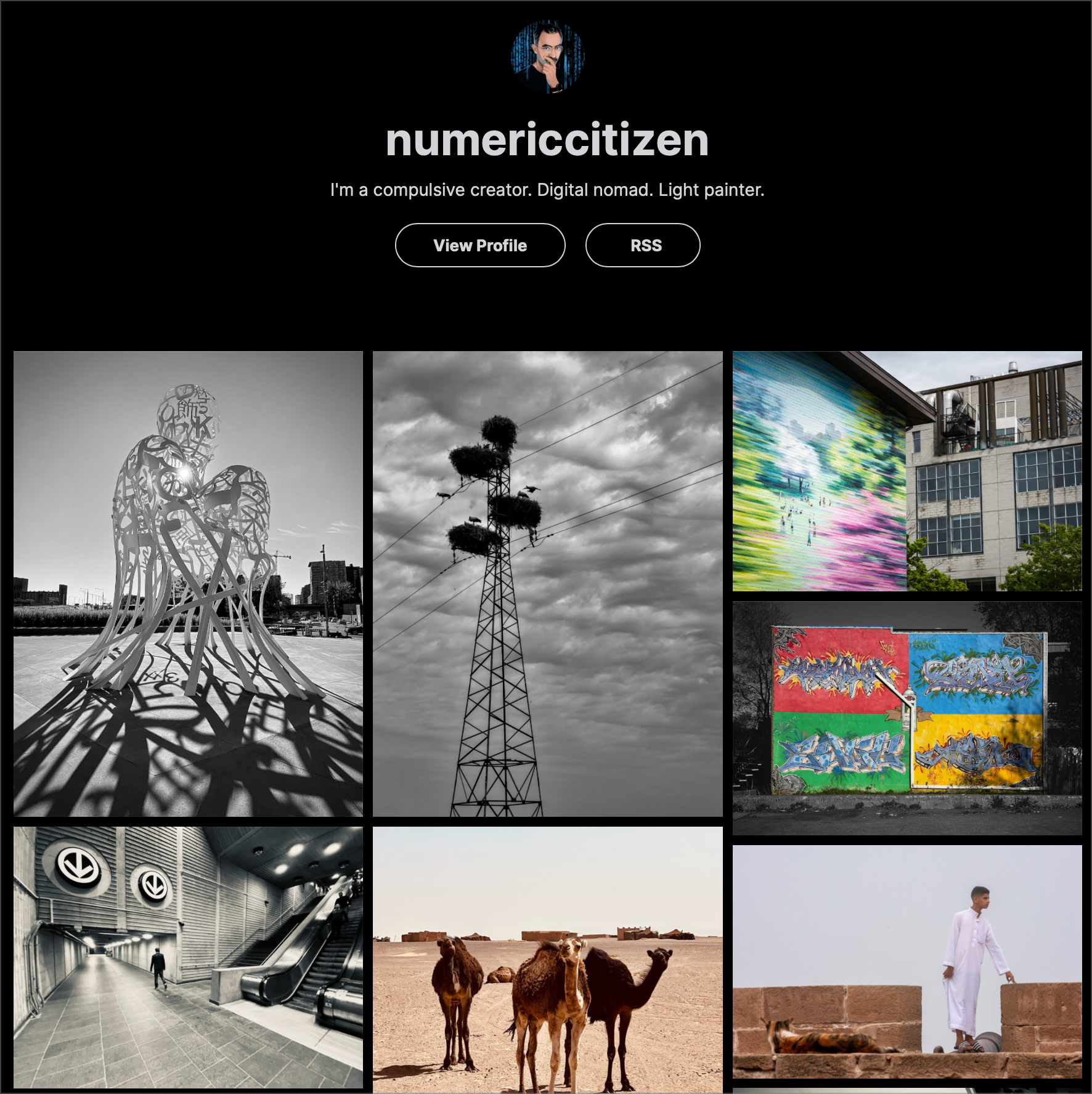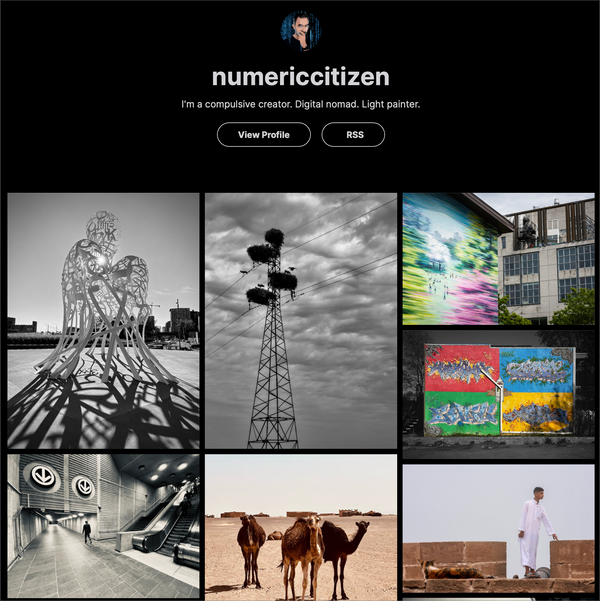 I've seen references to Pixelfed many times in the last few years. It's been around since 2018. It is an open web alternative to services like Instagram, but it didn't click with me until recently when I wanted to find a new way to share pictures of my trip to Morocco with my family and friends. Even if I share photos on Glass, Smugmug or Unsplash, for different reasons or use cases, I felt these services weren't made for what I was really looking for a modern, privacy-friendly, free and open-web-friendly service. Moreover, I've been on Smugmug after leaving Flickr and 500px, but I won't renew my subscription when it's over in the spring of 2024. I'm limiting my content addition on Smugmug. Glass is for a very selective set of images for a photographer's community. Most Glass users are paying members, which sets the target users in a specific category. Unsplash is for testing my photography abilities. Pixelfed felt like the right candidate. I gave it a serious try.
Pixelfed supports Fediverse and ActivityPub. In other words, just like Mastodon, Pixelfed is a decentralized network of instances or servers. My account is on the primary instance: pixelfed.social, located in the US, apparently. The onboarding experience is similar to Mastodon's. You select an instance and then create an account over there. Besides being very similar to Mastodon, the web experience reminds me of both Instagram and Twitter. Oh, and it appears that soon, you can log in to Pixelfed using your Mastodon account if you have one.
I started my Pixelfed journey by sharing a selection of photos from my trip to Morocco. It was done mainly on the web interface, but I eventually got on board the Pixelfed iPhone app beta later. The iPhone app is a near complete experience regarding Pixelfed's capabilities but lacks a few features to support iOS fully. For example, I cannot share an image directly from the Photos.app via a share extension. There a no rich notifications either. Collections aren't supported on the iPhone, though. Yet, overall, the iPhone app is a solid one, and the iPad is supported too! What else could I ask? Maybe a tvOS version?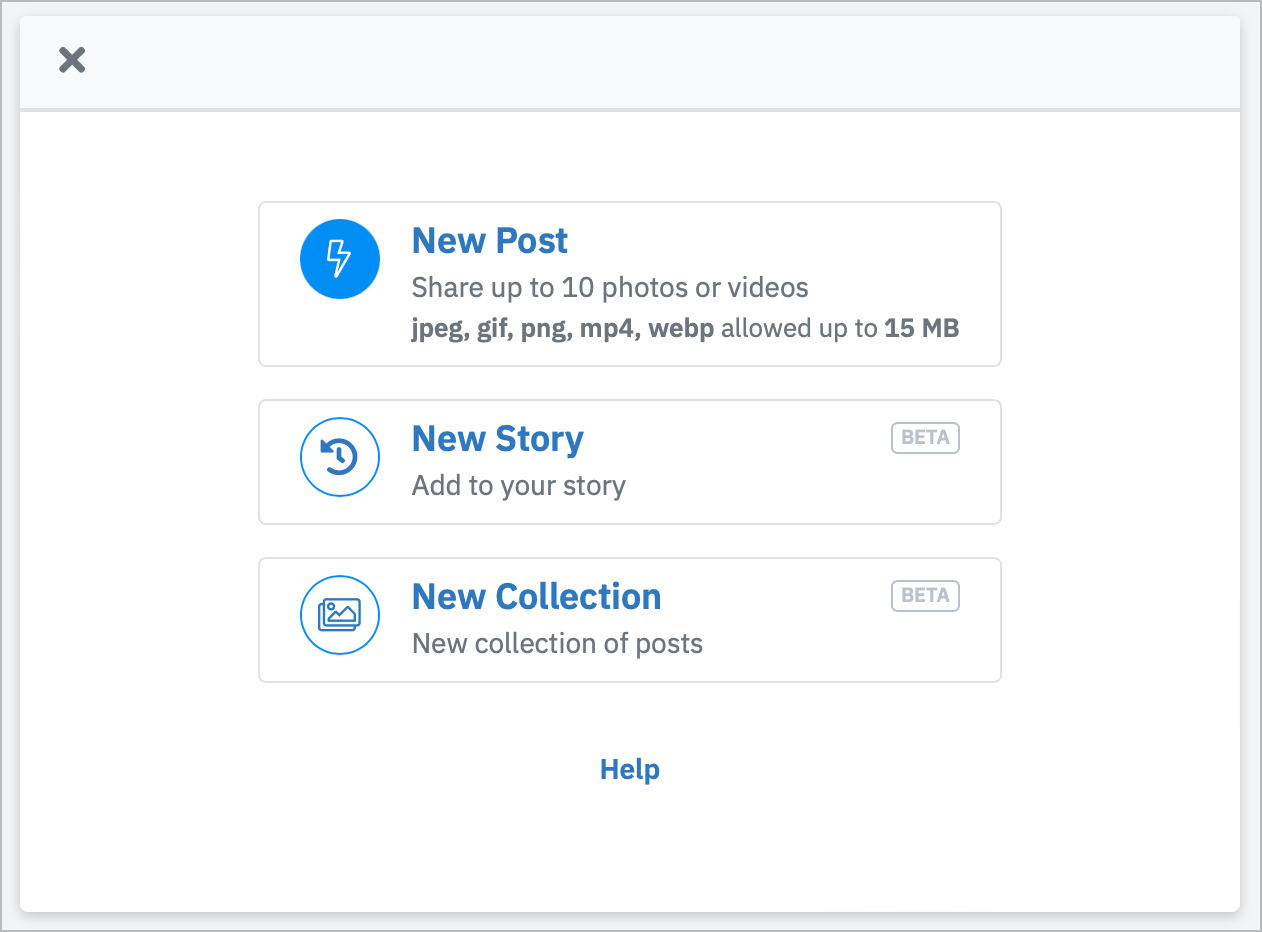 Pixelfed supports the typical features of a social network: tagging of people, hashtags, likes, reposts, and comments. I'm not looking for social validation, but this is what it is. I'm ok with this because I don't feed ads platform or some algorithm that look to maximize engagement. I didn't use hashtags on the first few posts but started doing so later to expand my reach to the community.
The best way to share images so people can glance at them easily is to use the portfolio feature. It's simple to configure. You can manually decide what images go into the portfolio or set images to be the most recent ones. RSS feed is supported, too and many other content options can be selected. Post comments aren't included in the portfolio. I'm a happy camper now. This is my portfolio and the corresponding RSS feed. The results are quite nice, in my opinion.
I'm impressed by the general finish of the user interface both on the web and on the iPhone app. Browsing images with a keyboard (on a MacBook) or swipe (on the iPad) is supported. By the way, Pixelfed offers a mobile version of its web interface for browsing content from an iPhone. The general speed of the UI is excellent. I don't have many negative points to note about this. Pixelfed feels more finished than Mastodon and as polished as Instagram, if not a bit better.
Here is a funny anecdote. When I started to play with Pixelfed, my wife said: "can you use something more standard, please? Nobody knows about that service; how will they like your photos?" Huh? My response was, "If people come to see my pictures, I'm fine. I'm fine if they cannot like them because they don't want to open an account with Pixelfed. I don't need those "likes" in my life.". Indeed, I don't need validation from people visiting my portfolio. I'm simply looking to share the best of my work, nothing more, nothing less. In that respect, Pixelfed does a great job and offers niceties and bonus features.
Pixelfed isn't only about photography. As the name implies, it's also about visual arts. In this respect, Pixelfed offers more variety in content than on a platform like Glass or Instagram. It's especially apparent when browsing the global feed. It reminds me of Tumblr in its heyday.
You might already know I'm a big user of Micro.blog (see my profile page here). From there, I subscribe to my Pixelfed account, as I subscribe to my Mastodon account. Below is how a portion of my timeline looks. More than ever, Micro.blog is central to my online social life.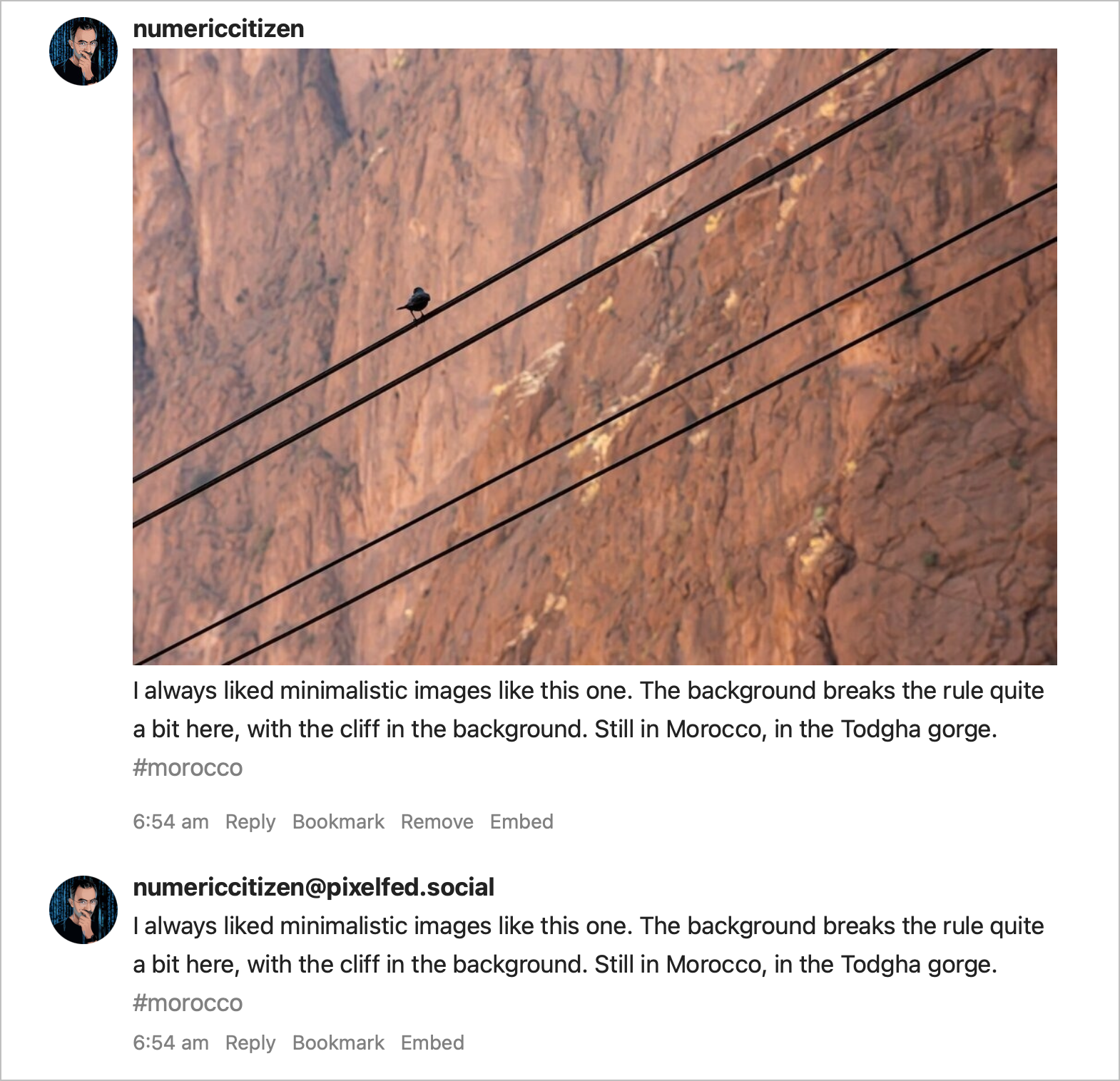 Migrating from Instagram to Pixelfed
My experience with Pixelfed is highly positive, so good that it precipitated my urgency to close my Instagram account, finally. But before the fatal move, I had to migrate my content to Pixelfed. The process was simple. First, I logged on to the web interface of Instagram. Then, I selected the Activity tab. From there, there is an option to download all the posts in HTML or JSON format. Next, turning to Pixelfed, I used the Import feature to upload the JSON file and select which photos I wanted to import. Before, I created a Pixelfed collection named "Instagram 2008-2023". Here are a few screenshots showing the overall process.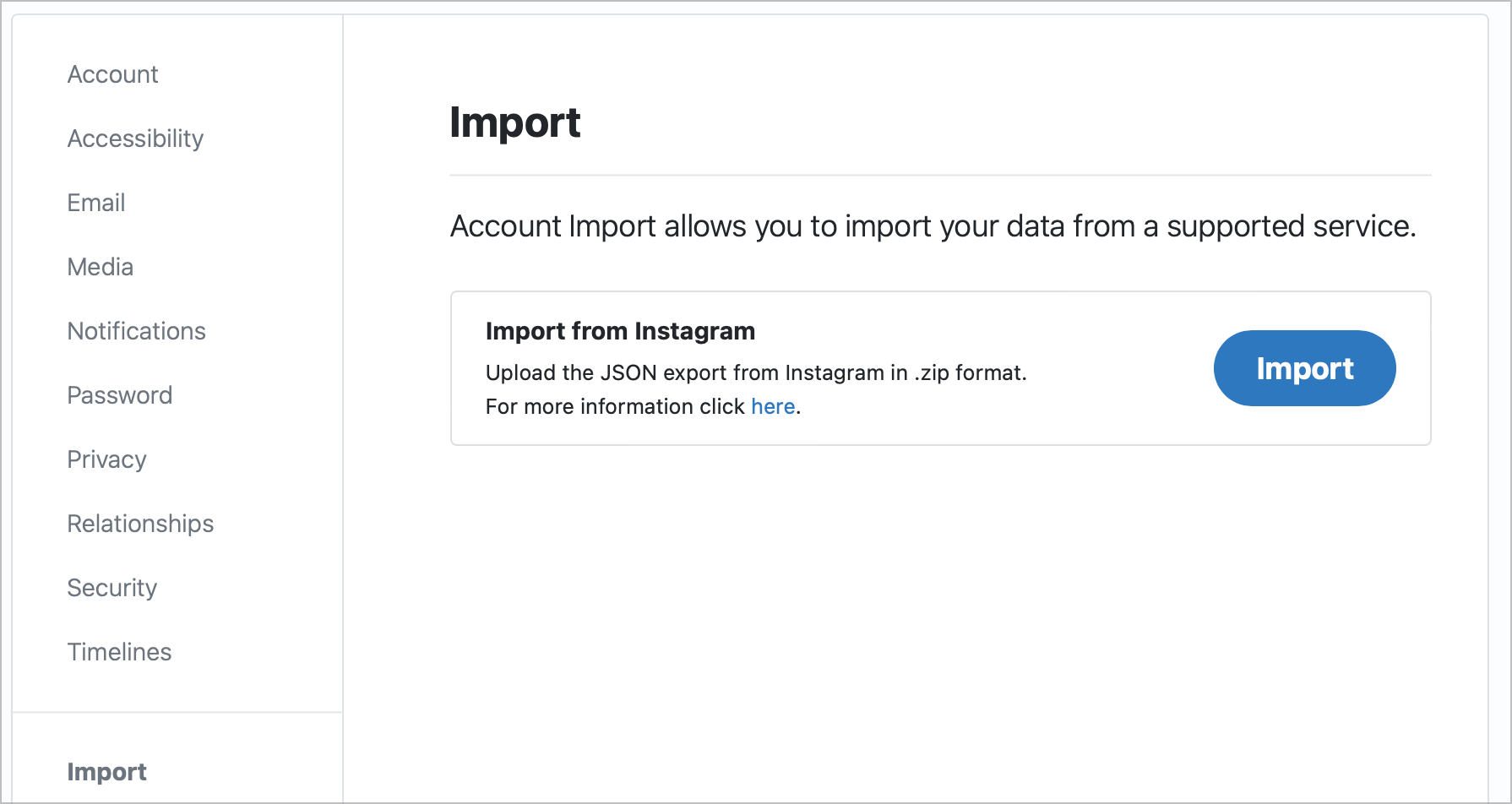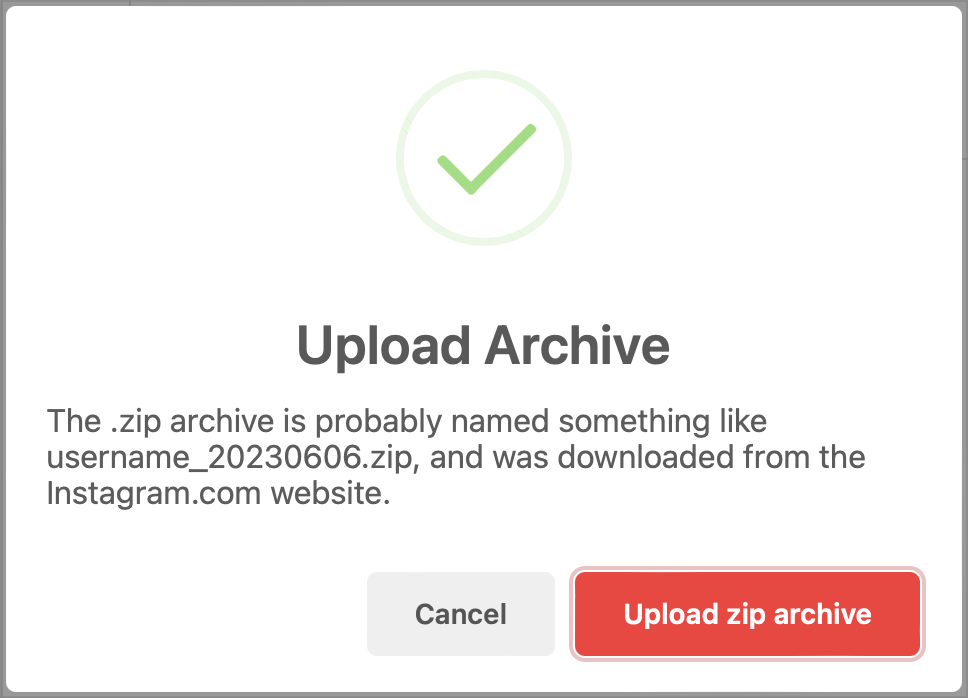 The issue was caused by Safari, which was configured to open safe files. The .zip file got expanded automatically. Recompressing the file doesn't work. I had to disable the auto-expansion and then try another time to download the archive. It worked. I first tested with a single photo, then the rest of the bunch.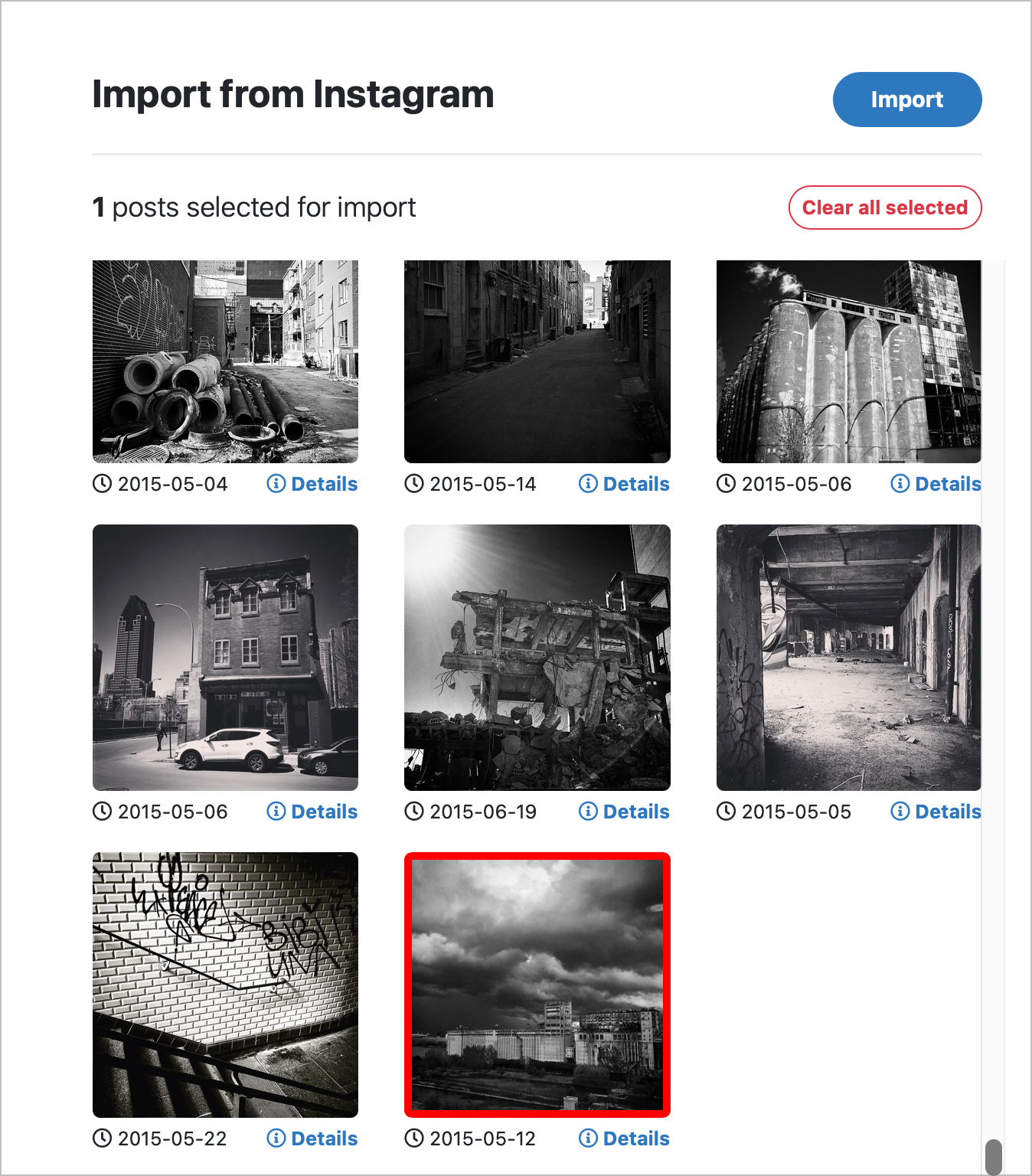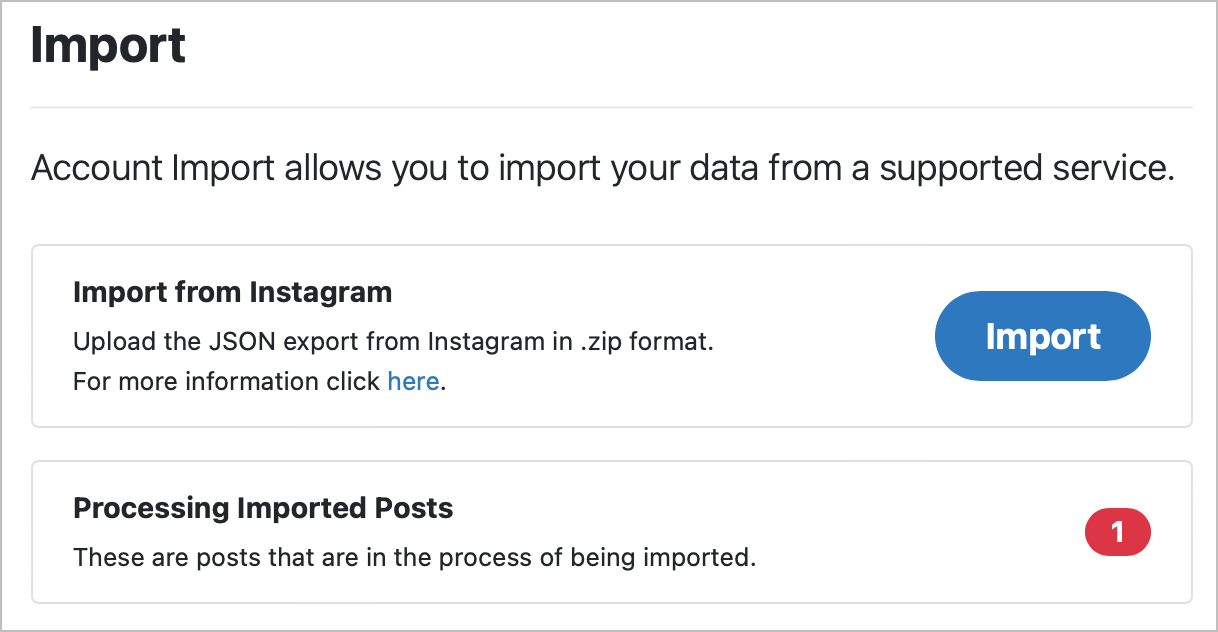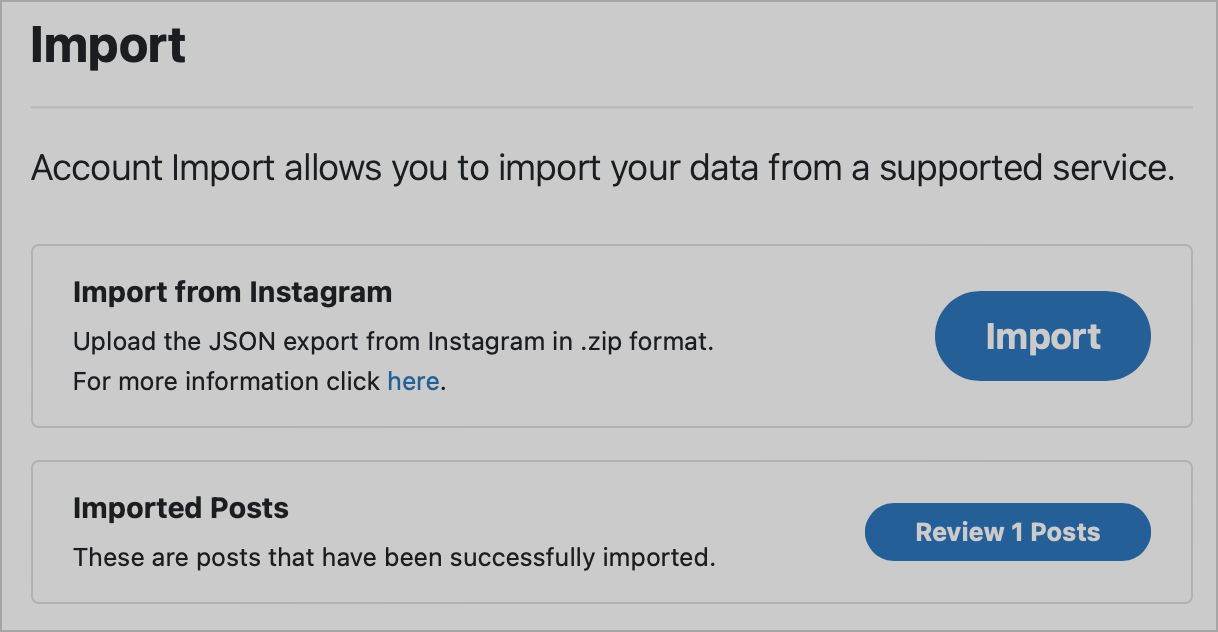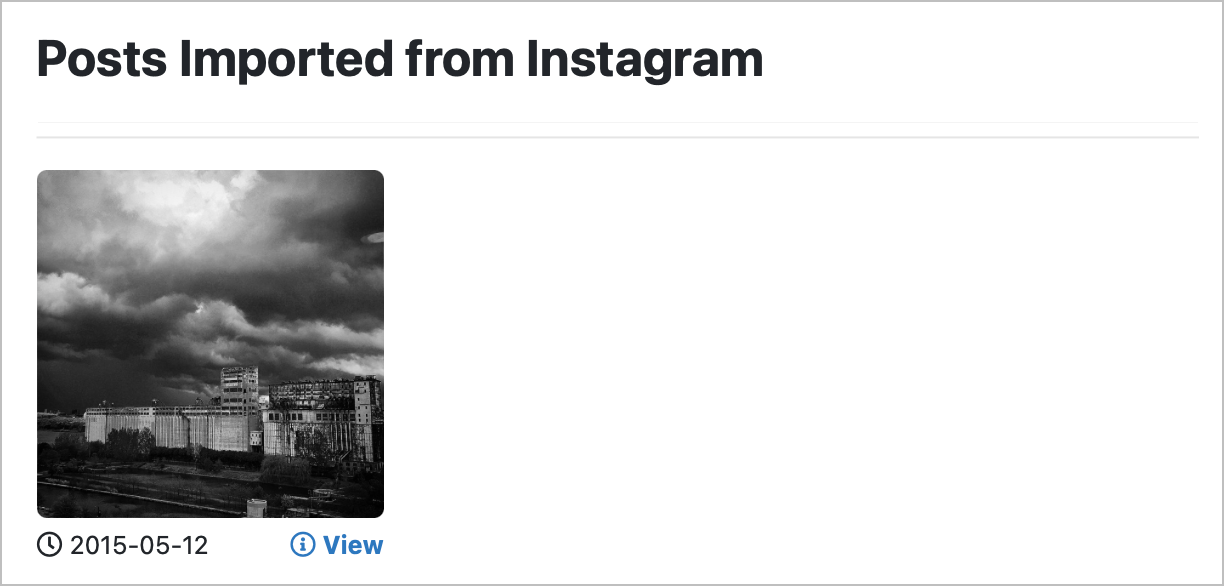 After experimenting with a single photo, I learned that imported images are not published to my RSS feed, which is good. It was vital for me not to flood my RSS feed or my timeline during the import process. It didn't. A total of 212 images were imported. Pixelfed supports importing photos in multiple sessions using the same .zip file for import each time. Already imported photos aren't shown in the photo grid, which is good. There is a maximum of 100 photos per import session. The overall process is simple once tested but could be better explained. The image, the accompanying text, tags, and the original post date are all imported as is. I would be happy if I could put all my imported Instagram photos into a collection. I think it's currently a bug.
Now, the big question: If I'm being honest with myself, I have to ask: why keep Glass? For now, the subscription on Glass act as a filter. Mostly photo enthusiasts are making the jump to Glass. Moreover, Glass doesn't support many features that we currently have on Pixelfed and Instagram. Pixelfed supports many things that Glass doesn't. Hashtags are one example. Many photographers will use them to get traction for their posts, but I like to use them to add another dimension to the textual description. The overall experience is really focused on the photo, not the social interactions. I like to have both. I will see.
Some notes and observations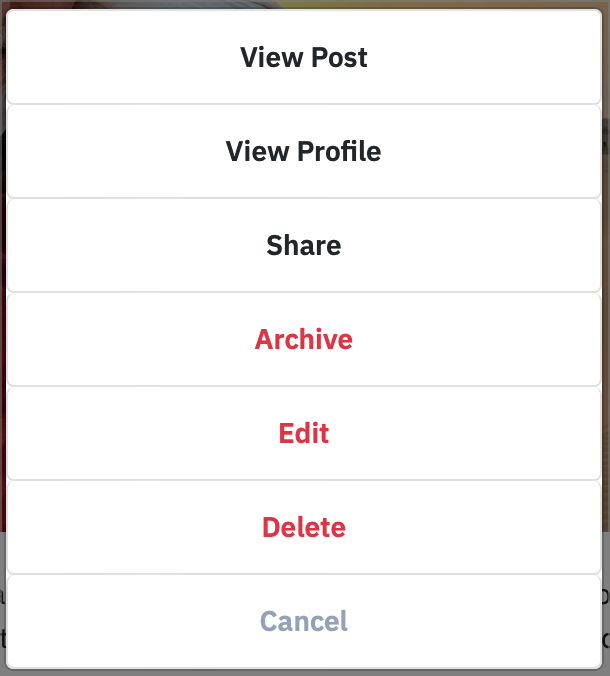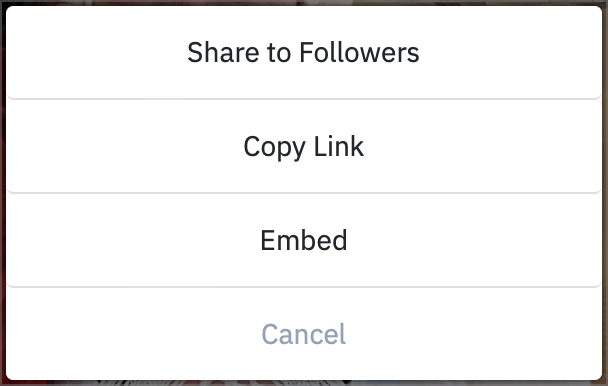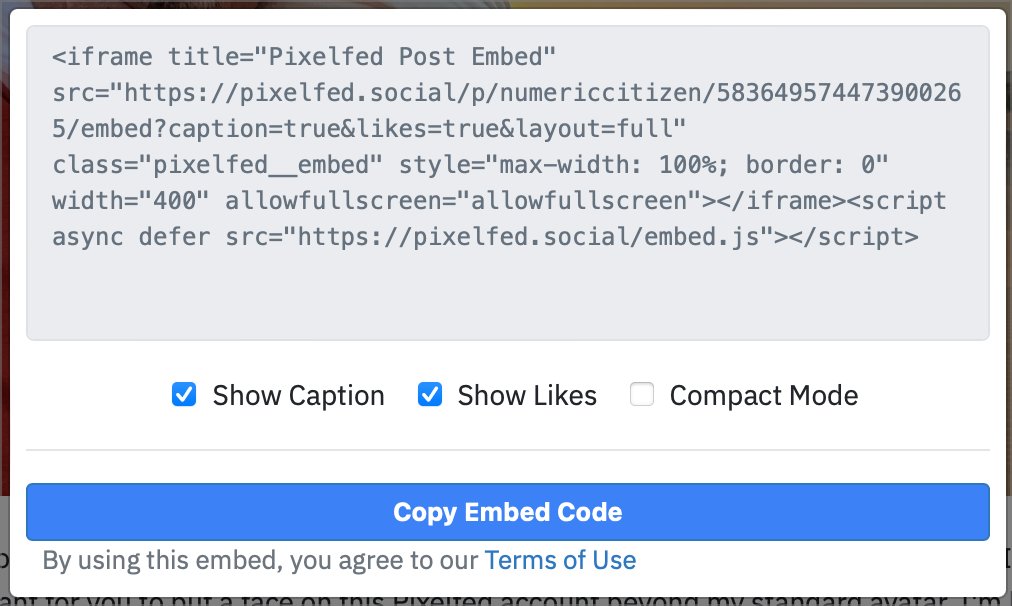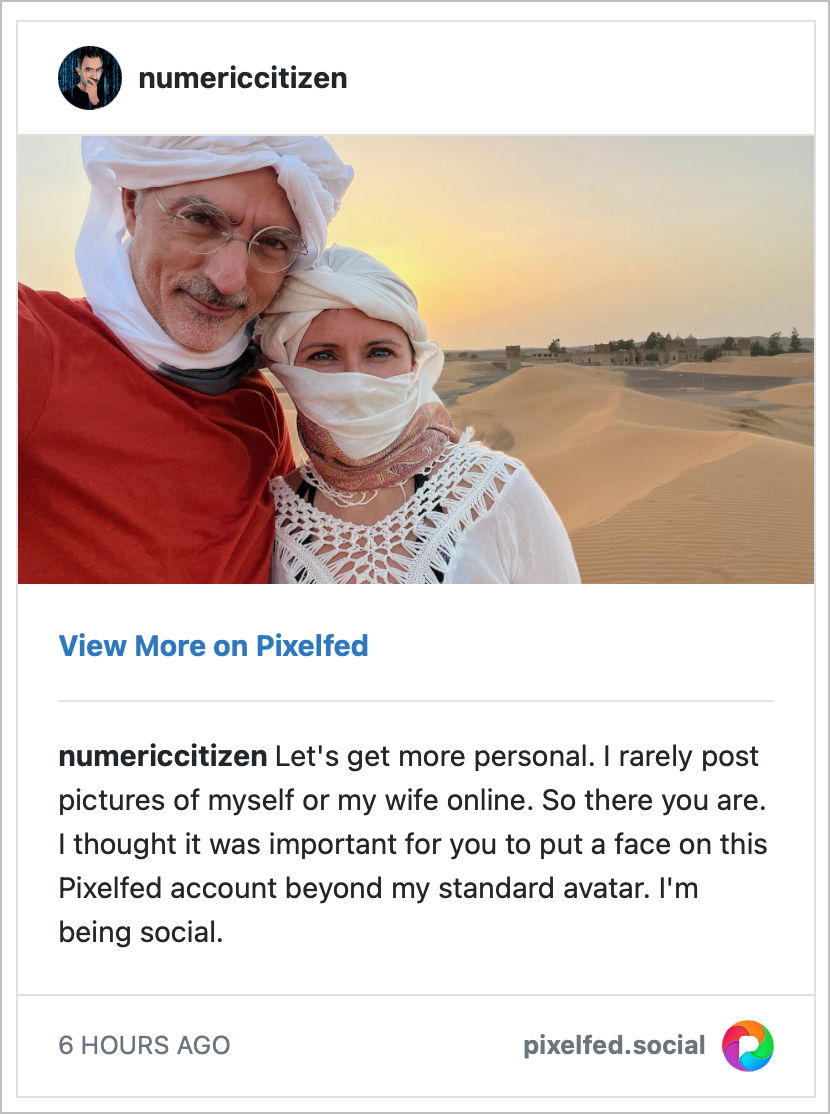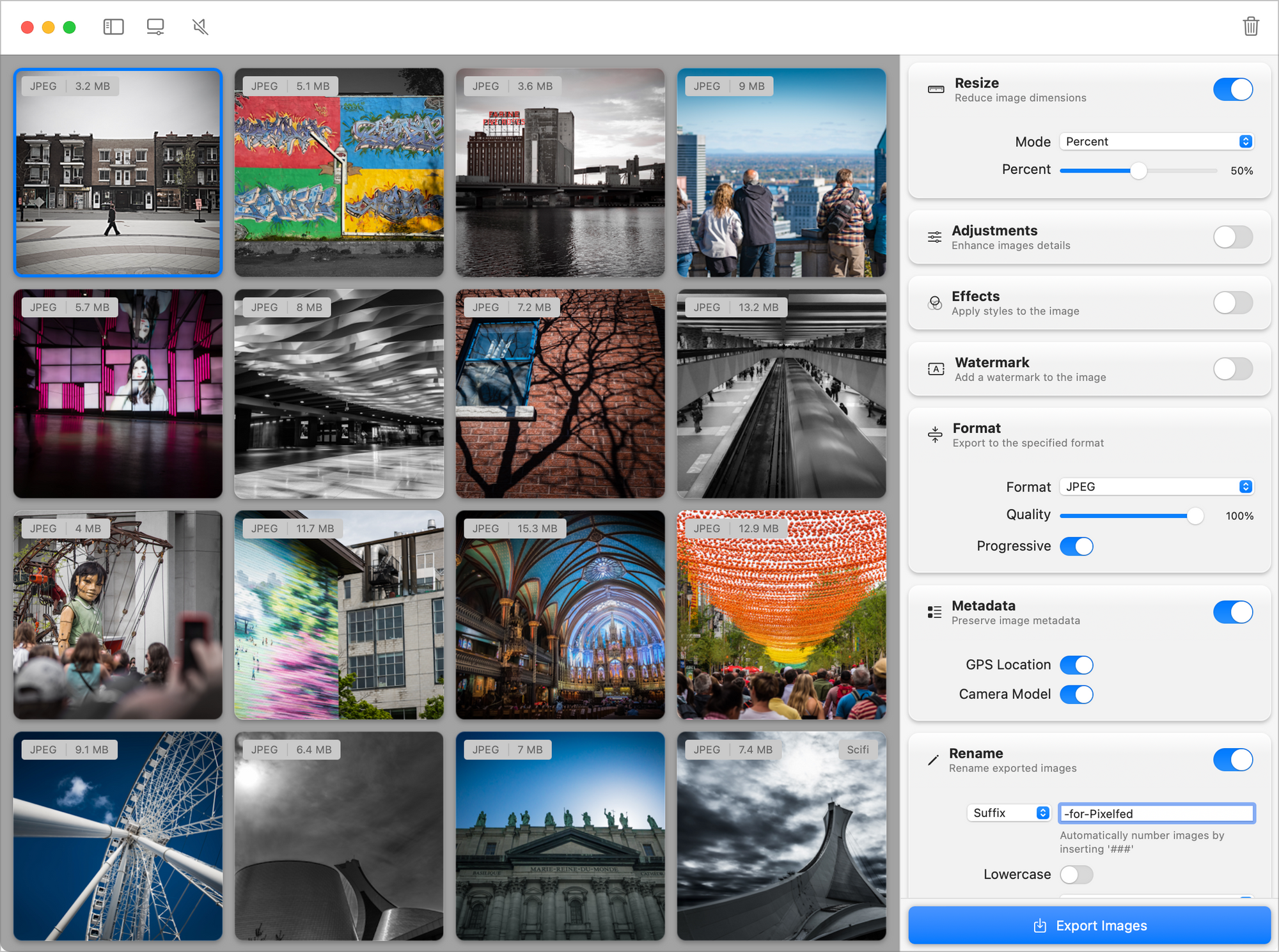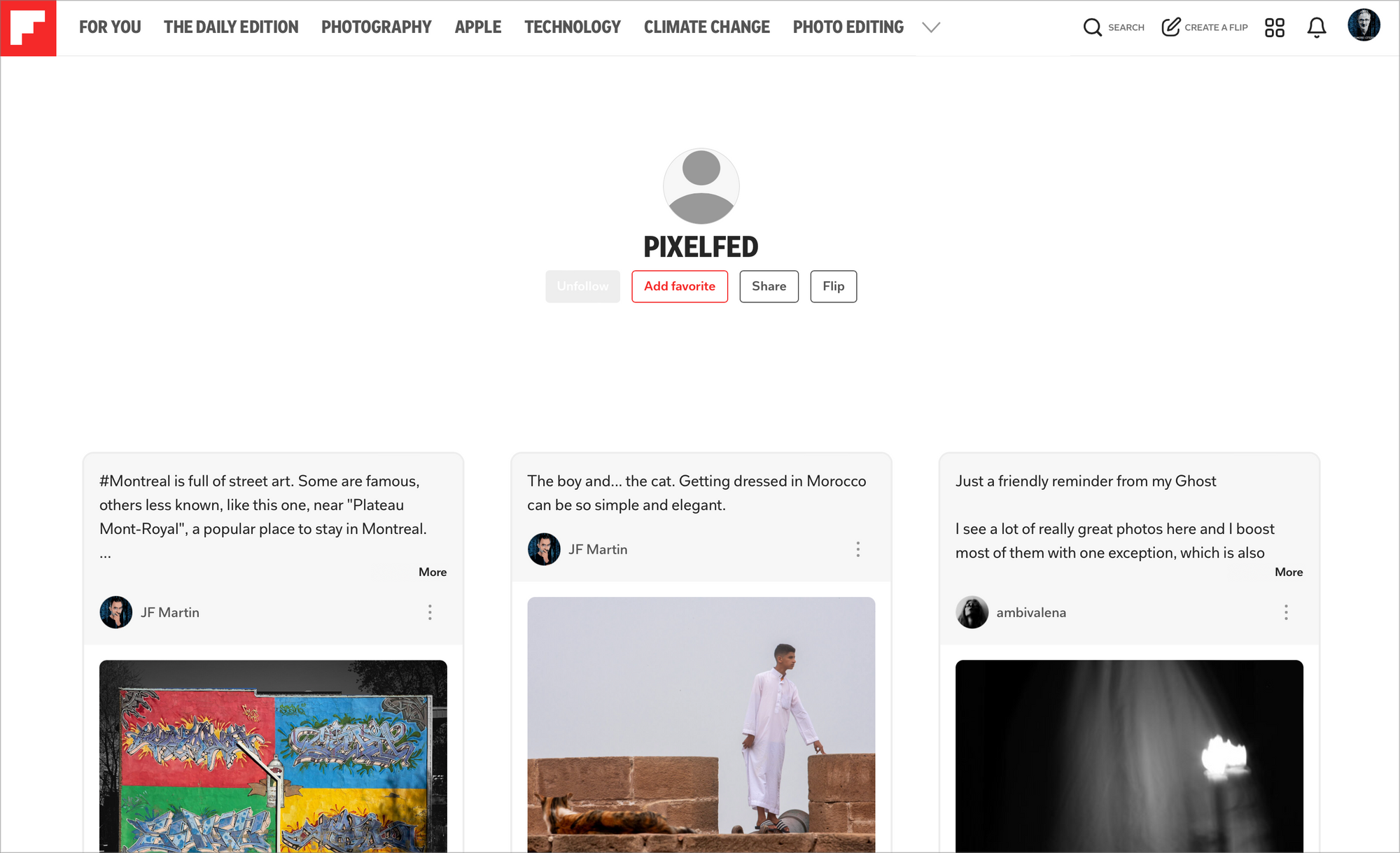 Overall, I'm excited for Pixelfed. I'll probably become a supporter in the near future. This wouldn't be the first time that I support a project that offers an interesting alternative to an established platform. Now, back to work, I have some more migration work to do!
I created a 60-minute video tour of Pixelfed if YouTube is your thing!
Important links