photography
How To Become A Guru At GuruShots, The Photography Game
Learn about playing the photography game called "Gurushots". First in a series of two article.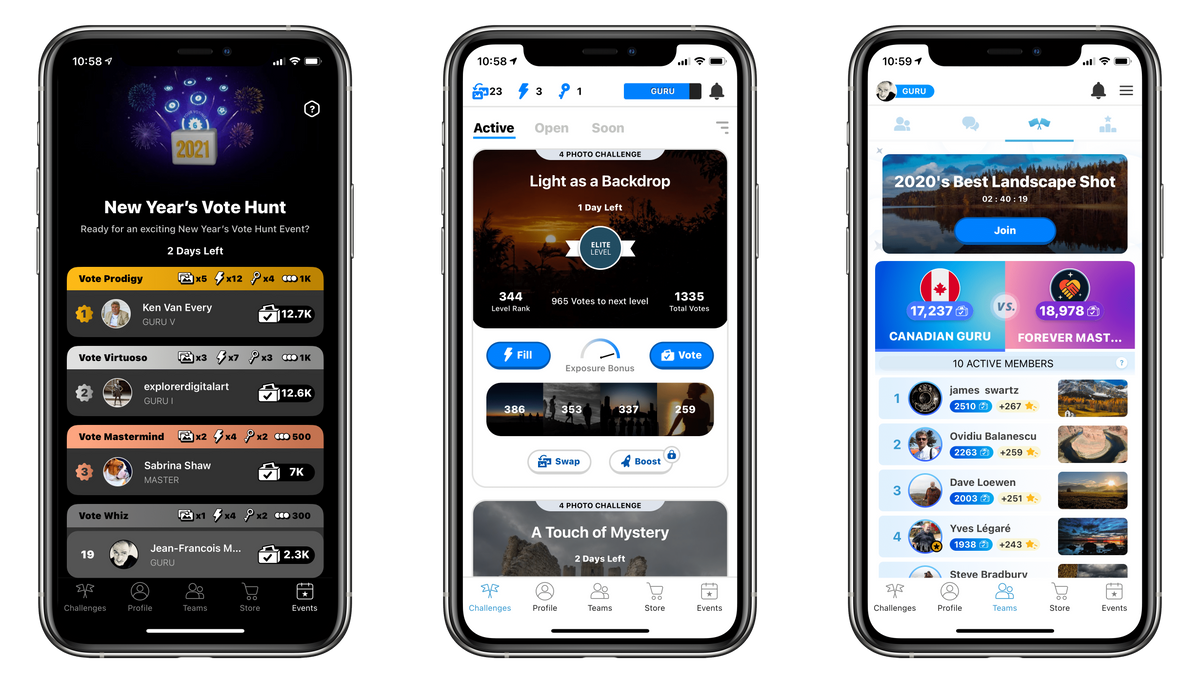 The 2021 edition of GuruShots Tips and Trick is out NOW! Don't miss it and aim to become a GURU!
First blog post in a series about GuruShots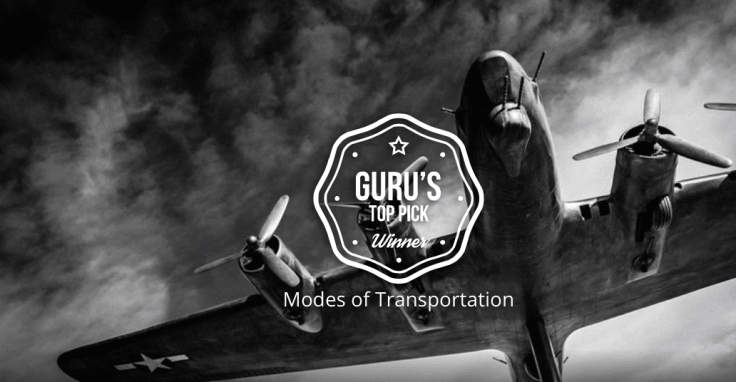 I've been playing at Gurushots for more than a year now. Over time I've learned how to master the game and take advantage of it. First, let me explain what this game is all about.
GuruShots is a community (not a social network per se) of photographers from all categories, from beginners to real experts and everything in between. You first start by creating a profile (here is mine) where you will upload a few of your most beautiful pictures. This is not Flickr or 500px, you don't need to upload a lot of pictures when you start. And you have to be selective. Once your profile is created, this is the challenges part that becomes the center stage of your interaction with Gurushots. Every day, new photography challenges are posted by expert photographers called "Guru Pros". They select a subject, add a photo as an example of what he or she is looking for and ask photographers to submit their photos for other participating photographers to vote for best shots. A challenge lasts anywhere from just 24 hours to 10 days. The former are called speed challenges. In short challenges, you can only submit one photo. For longer-running challenges, you can submit up to four pictures. Once you decided to participate in a challenge, the fun begins.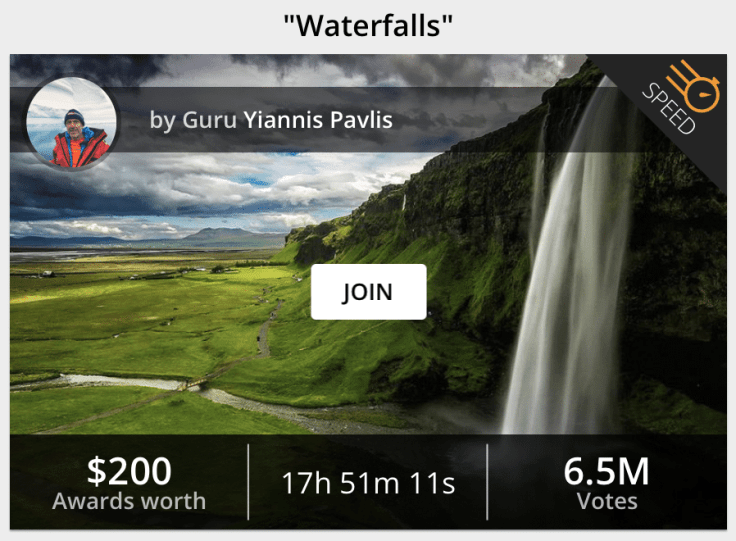 So you decided to be part of a challenge called "Abandoned". You look into your profile for pictures that match the theme. If you don't have enough of them, you can upload additional pictures at the time of entering a challenge. You can upload them from your computer or your mobile device. This is where you have to be selective. Why? If you submit pictures out of theme, others may flag them as off challenge and you will be asked to change it. Also, don't try to submit adult photos out for fun, they will also be flagged and removed. Once you submit your photos, this is when other photographers (participating in the challenge or not) will get to see them and vote for them. In theory. In fact, for others to see your submitted photos, they need exposure. And for this, you have to increase it by participating yourself by voting for others' pictures. The more you vote, the more your photos get exposure and the more you increase the chances of getting votes. Exposure is not a guarantee of getting lots of votes, the photos need to be right on the theme and… have some merit too!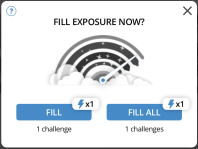 As time goes by, since you cannot stay in front of the screen for constant voting, exposure will slowly decrease. When you come back for a voting session, you may find the exposure level to be zero. Don't panic. Just spend some time voting for pictures you like and you will get the exposure back. Simple. But there is a trick. As a beginner, you have the status of "Newbie". As you progress in the game (it takes quite some time, depending on your skills at photography and at playing this game), your status will change because you earn points by participating in challenges. I'm currently at the highest level, I'm a Guru. For each level, your voting power increase. Newbie gets one point for every vote and Guru like me gets nine. So, for a newbie, maximizing exposure takes much more time in a voting session. Expect to spend quite some time at each challenge just to keep your participating photo exposure to others afloat. And you can participate in more than one challenge at a time. Do the math.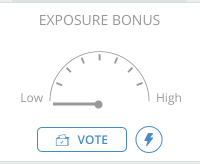 In order to win a challenge, a lot of people have to vote for your pictures. It is pretty hard to achieve. But if you make it, it is rewarding in many ways. First, depending on the final score of the challenge, you may end up being in the top 100 photographers or in the top 10%, or 20% or 30%. By achieving these levels you eventually get to increase your status from Newbie to the next level. While in a challenge, depending on the number of votes you get, you achieve a level, from Popular (50 votes), Skilled (200 votes), Premier (400 votes), Elite (800 votes), All-Star (1300 votes). The higher you finish a challenge, the more you get rewarded with points added to your profile. Finishing in the All-Star level quite often and you will eventually become a Guru. But it takes more than this.
(picture of a final challenge status)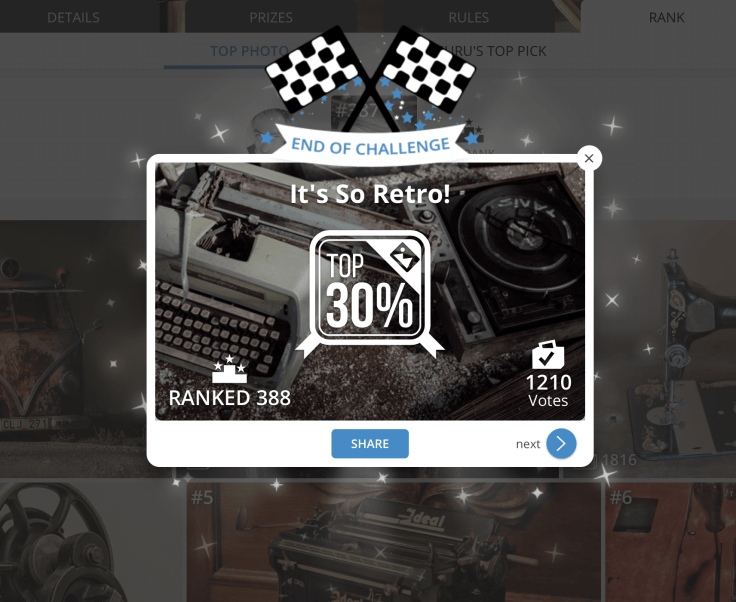 While a challenge is running, the Guru Pro who created it will have a look at the best pictures and pick a few of them. If your picture gets selected, you earn 50 votes just for this and you increase your achievements as it takes five Guru picks to become a Guru. As you can imagine, this is not an easy thing to do. Also, you may have selected a picture that you wish you could switch during the challenge. The good news, you can do it. When you start the game, you are given an amount of "switches" that you can use during a challenge. The bad news is, when you don't have any "switches" left, in order to be able to replace a picture with another one, you'll have to pay for it. And speaking of payment, this game is free in theory. But as you can see, it takes quite some time to play and be successful. If you don't have time for voting, you can buy what is called "Fills". These are used to push your exposure level to the max for a short amount of time during a challenge. By doing so, you skip a voting session and get your photos the exposure they need to gather chances of being voted for. Once you don't have any "Fills" left, you will be able to purchases them.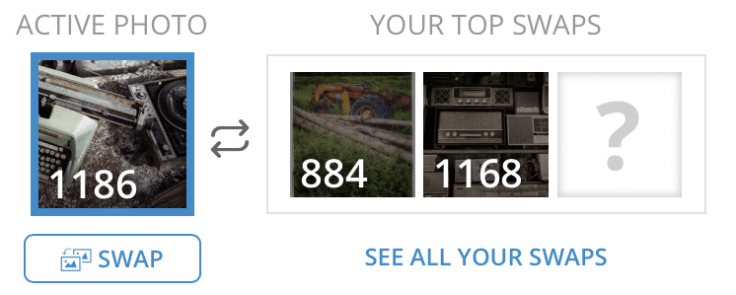 So, now that you get a better understanding of the Gurushots game, just try it yourself. Follow thing registration link in order to register yourself. Spend some time with the game. In the near future I'll post a "Tips, Tricks and cheat sheet" for Gurushots. Happy gaming!
Disclaimer, I'm not paid by Gurushots for this article.