Great Weather Apps for Weather Enthusiasts
These days, there are a lot of weather apps available for our smartphones and computers. But it wasn't always like that. When I was a teenager, one of my passion was meteorology. I wanted to be a meteorologist. I was a real weather enthusiast. I had a mini weather station in my backyard. Each day,…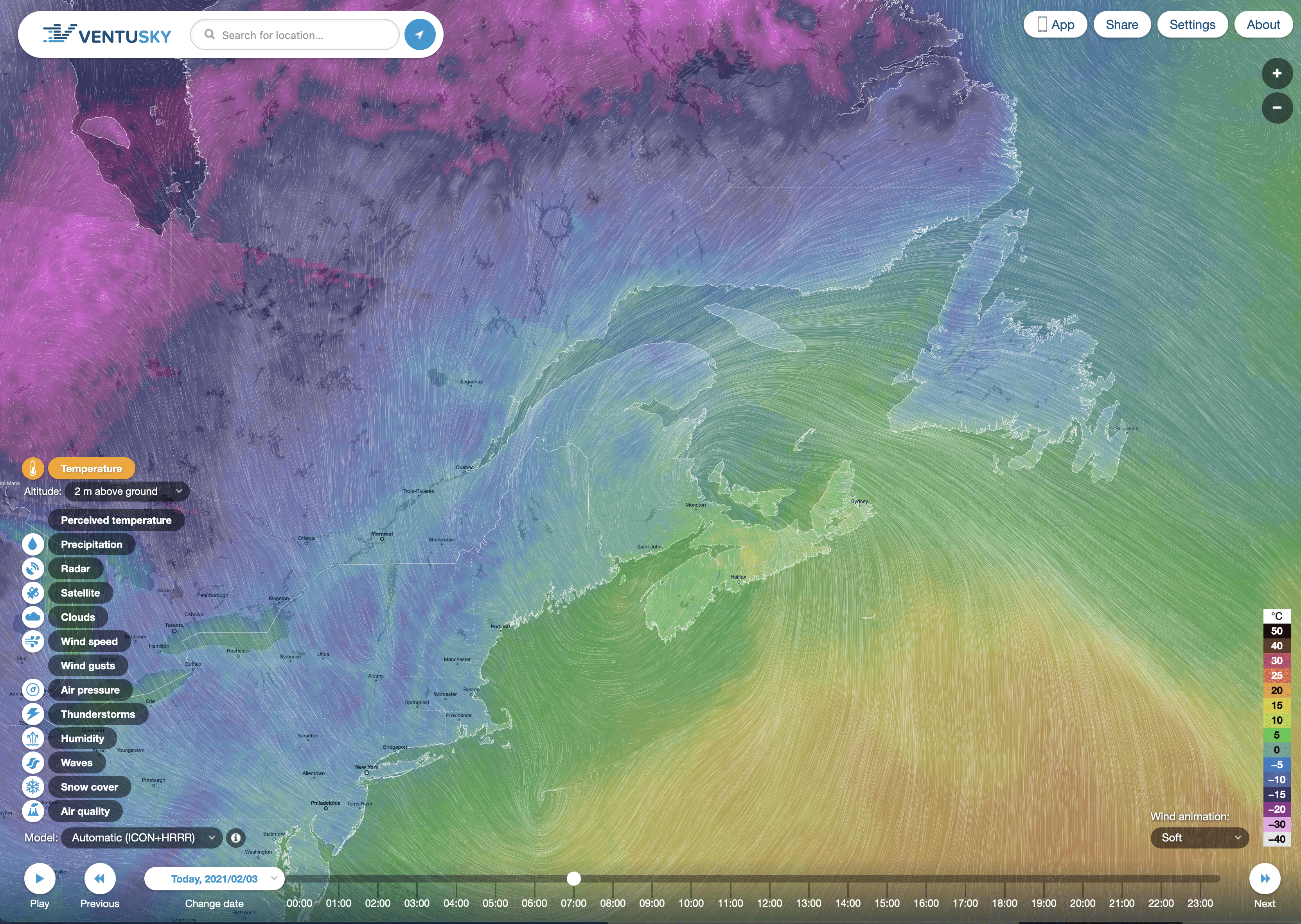 These days, there are a lot of weather apps available for our smartphones and computers. But it wasn't always like that.
When I was a teenager, one of my passion was meteorology. I wanted to be a meteorologist. I was a real weather enthusiast. I had a mini weather station in my backyard. Each day, three times a day, I came outside to read the instruments and write down my readings on a weather observations sheet that I made myself. I remember asking my parents to create copies of the blank sheet on their Xerox machine at work to have enough for the whole year! I was really into it.
My favourite weather events were thunderstorms in the summer and winter storms during the winter. The newspaper had a weather section where I would cut the weather systems map to create a series of maps showing the weather system's movements over the week. I could then explain how systems would collide and create weather events like a big snowstorm. That was a long time ago. Times have changed so much with the internet.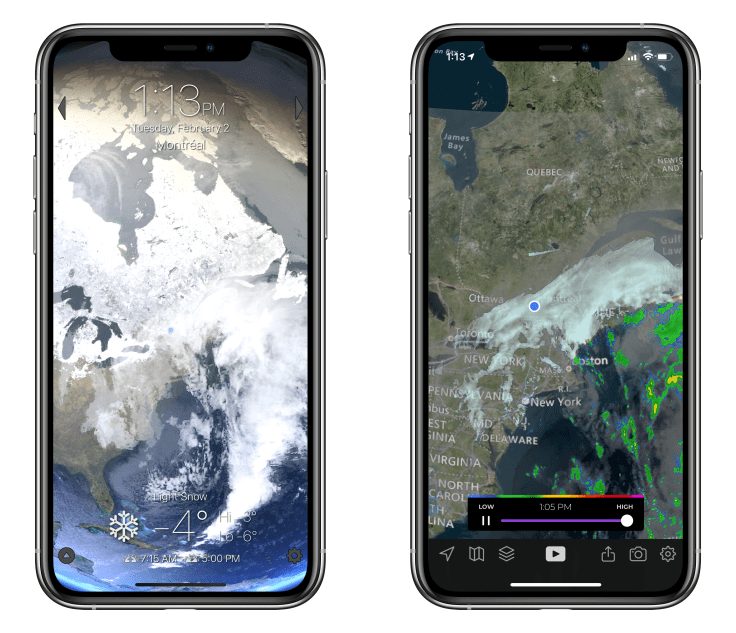 I'm still a weather enthusiast. Today, I no longer have a weather station at home but I do use quite a few weather-focused apps on my iPhone to track weather events like snowstorms. It is really fun.
I usually start to track major weather systems up to a week before they cross my region. The included screenshots in this post show the latest snowstorm we've got here in Montreal which left 17 cm of snow behind it. Not a major storm but still.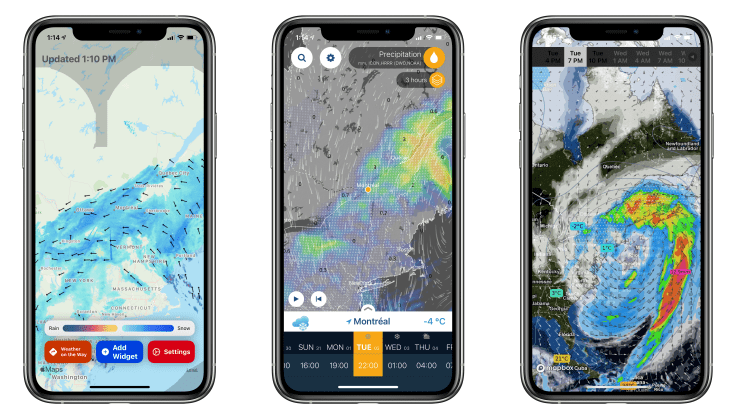 Here is a list of these apps that I use the most.
Living Earth: move around the globe to see cloud cover, hurricanes. Really well designed and a joy to use. Updated as required to support new devices or new operating system releases. Still, no widgets support, though. Works on M1-based Macs. Free.
MyRadar: the must-have application for radar data. Very flexible, lots of options and layers are available to customize your weather maps. Not available on M1-based Macs. Too bad. Free with in-app purchase.
Radar Widget: simple tape to display a radar on a widget on my iPhone screen. Works on M1-based Macs. Free with in-app purchase.
Ventusky: one of the best weather apps with a lot of data available: precipitations, winds, pressure, temperatures. You can scroll in the future to see weather forecasts. Really well done. Don't miss their website, it is really cool! Not available on M1-based Macs. Free.
WeatherMap+: another great weather maps application. Works on M1-based Macs. Available for Apple TV. Free with in-app purchase.
Carrot Weather: a very popular weather application with a lot of customizable options, with a gorgeous design. Pricey but still useful. Subscription is mandatory, otherwise, pretty useless. My review of this application is available here.
If you are a weather enthusiast or if you know of a really good weather-centric app, drop me a comment about it in the comments section below this blog post.