Friday Notes Series
Friday Notes #69 — A New Home Office
After twenty years without a dedicated office room, time has come for an upgrade.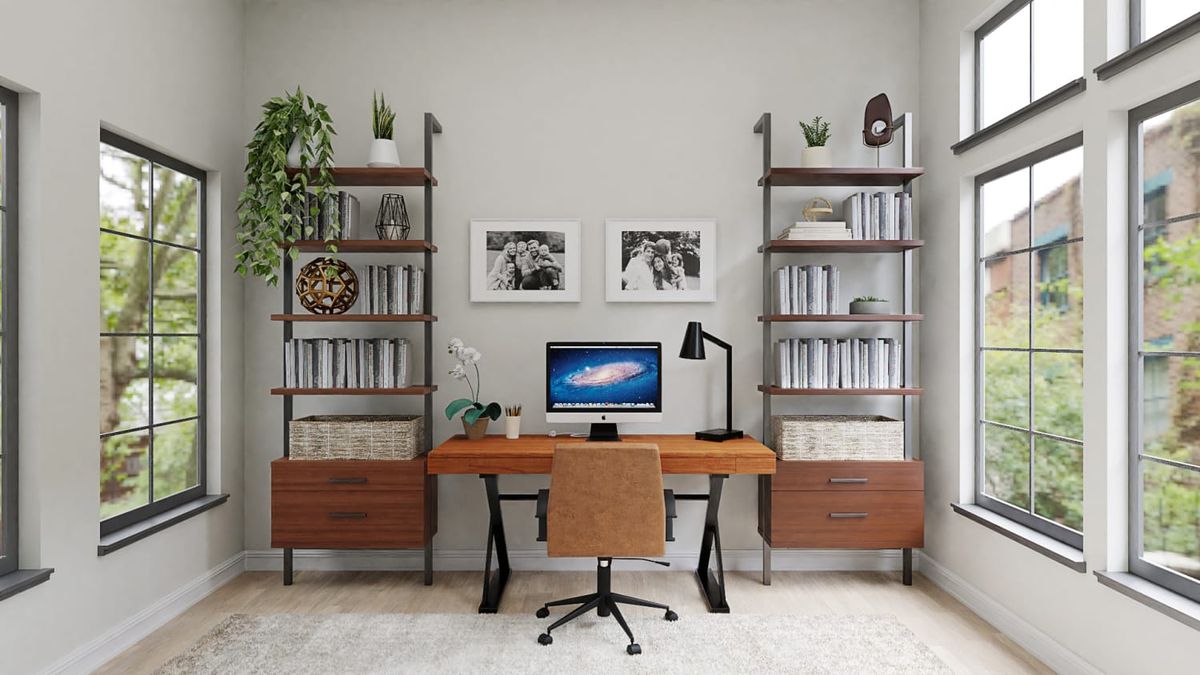 My home office was in a small space adjacent to the central kitchen for two years. Before the pandemic began, I wasn't spending much time there, mainly during the weekend. Then when COVID-19 hit, it became my small place to work from home, for the better and the worst. The kitchen is such a central part of every house; there's always someone coming in for whatever reason. Over time, it became a significant source of distraction that I could barely tolerate.
Recently, I started to think about alternatives and a way to improve my working experience.
I have two sons who are young adults. My older son rarely stays home; he prefers his mother's place. While discussing with my wife the challenges of having my office close to the kitchen, the idea of transforming his bedroom into my office came up.
It has been close to twenty years since I had my office in a dedicated room. I had to give it up after my second child's birth. Fast forward to today; after a quick talk with my son, it was time to make a decision and make a move. Here I am, in my new home office. What a welcomed change. 😀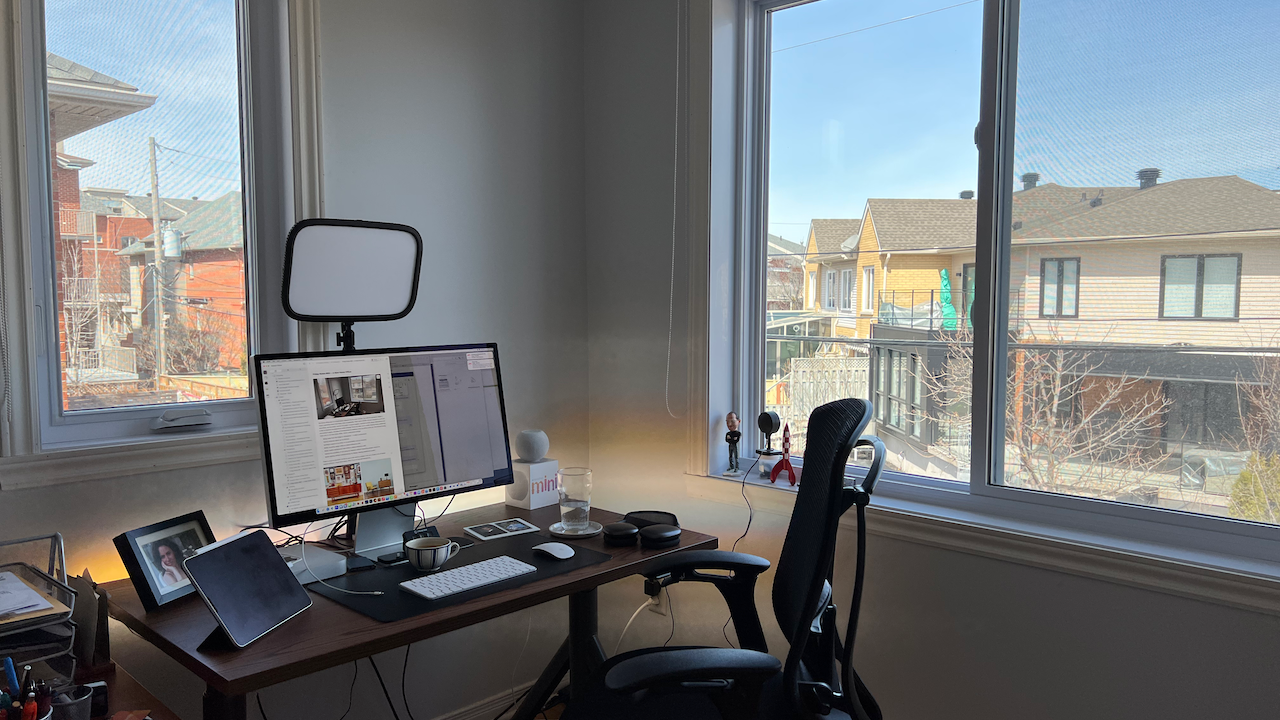 From an audio standpoint, my new office offers significant improvements. It's a much more silent room, away from the fridge or dishwasher, hence the less noisy background. The smaller room creates a better-sounding space while on videoconference calls. Having the possibility of not using my headset without impacting the people around me is also a welcomed change. The second significant improvement is the general luminosity. The room has two windows; the big one is on the east-north-east side, perfect for the morning light, and the second is on the northwest side. Obviously, windows offer a more entertaining view than looking at the wall in front of me. These windows, coupled with the desk orientation, don't compromise my viewing experience of my recently purchased Apple Studio display. I never had such a great look on Zoom calls! 🤓
Now that my technical setup is essentially complete, it's time to turn to the room's decorations. I want this space to be cozy and have a mid-century modern look. I want a comfortable reading chair and probably get one piece of furniture to store books and other small items. Furthermore, I expect a few Apple-related artifacts. I must think about what I'll put on the wall behind me, so it becomes an excellent background for when I'm on videoconference calls. I want opaque curtains but not too dark, with a nice, flexible fabric texture. I don't know If I prefer them to be vertical or horizontal within the window frame. I won't rush the decoration process; I'll be selective about each item to sit in the right place. This weekend, I'll start to put frames on the walls. My head is full of ideas. Life must be full of projects.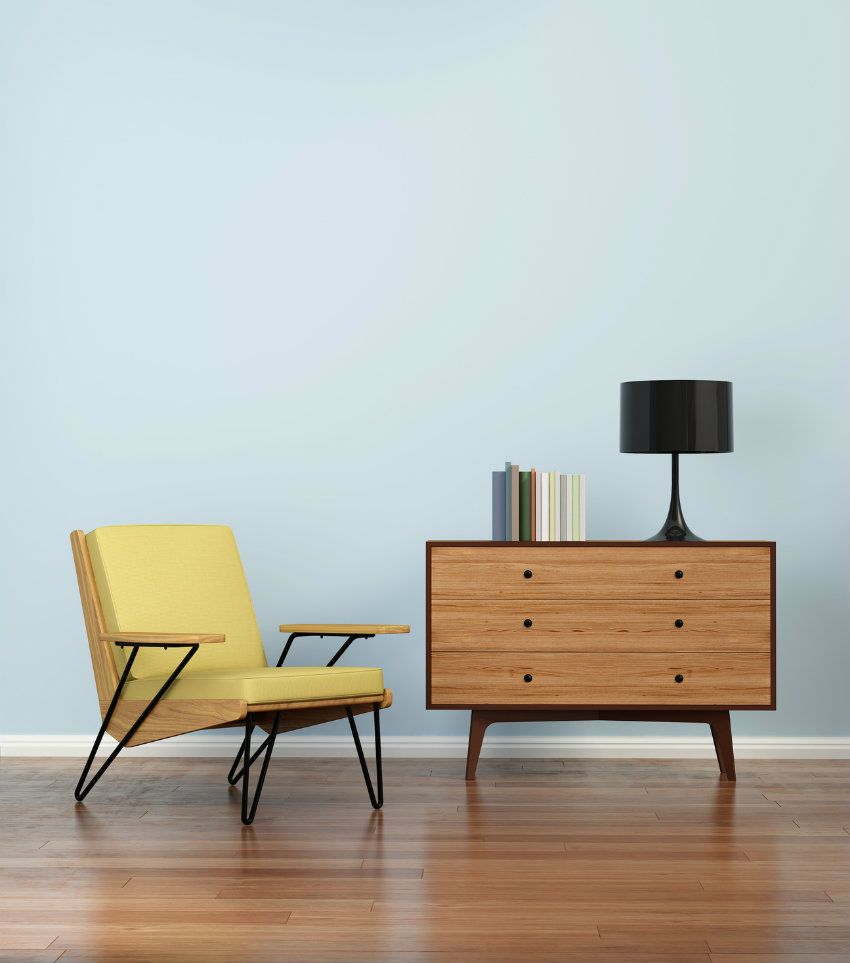 Thanks for reading, see you next week.