Friday Notes #105 — The Environmentally Friendly Consumer: The Ultimate Shopping Spree That May Never Happen
Aiming to be a better environmentally friendly citizen through my buying decisions. It's not always easy, but probably worth it at many levels.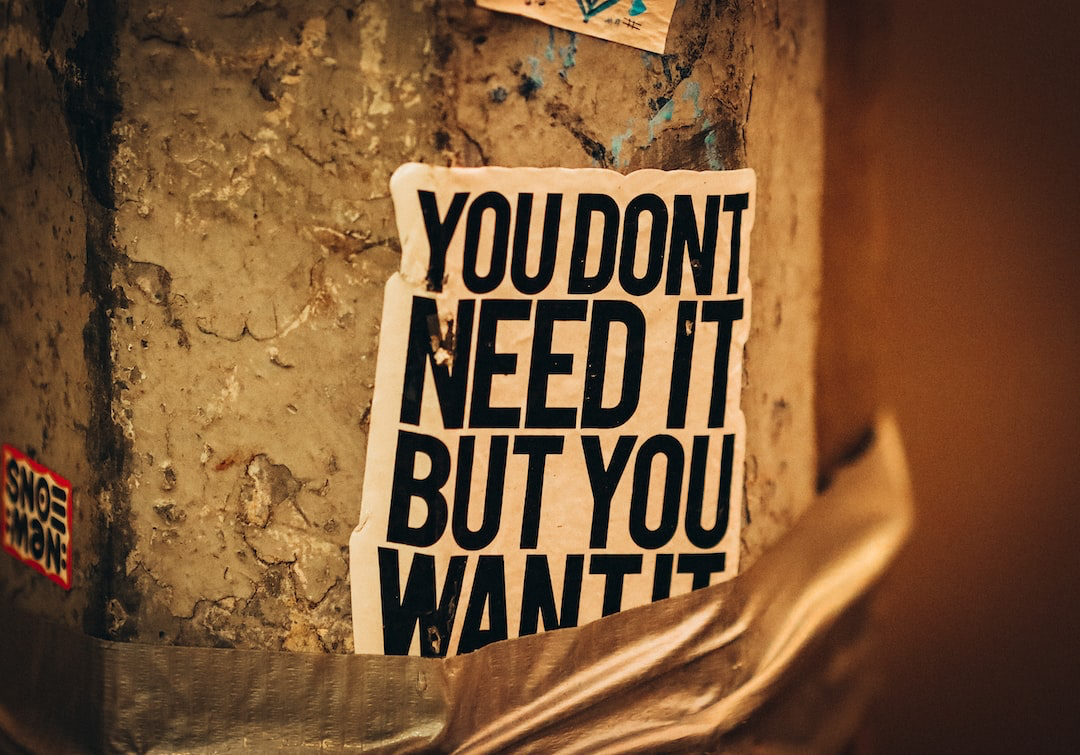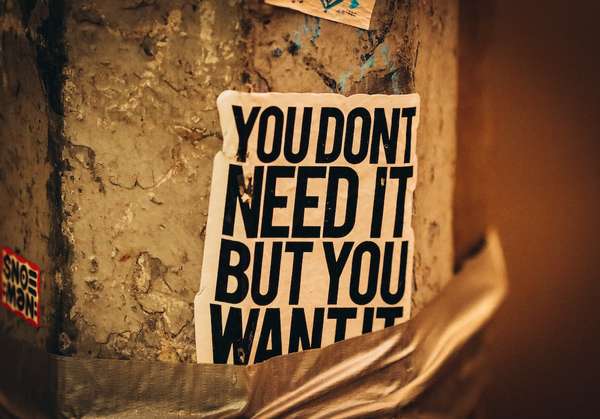 As someone lucky enough to live in North America, in Canada more precisely, and relatively financially in good posture enable a powerful buying power. I have so many ideas for things I'd like to buy, some more valuable than others. Being able to distinguish between the two is the basis for responsible consumption. As someone trying to respect the environment, I'm not a freak about this environment respect, but I do care. Still, I try to be a moderate consumer where I buy only things that I either really need by bringing tangible value. Let's get started.
A Tesla Series Y: my next car will be fully electric. I'd love to buy a Tesla because of my view of being the Apple equivalent but for vehicles. The only problem: I don't like Elon Musk; I don't share his views on many things. I'll vote with my dollars on something else. On the other end, my current car, a Mitsubishi PHEV hybrid, is supposed to be durable and last ten years. I'm not even in the middle of its life expectancy. And yet, a fully electric car would be fantastic! I'll probably decide a few years from now, like in 2026, but I will start to shop around in 2025.
An electric bike like this one: My current bike dates back to 1993. I want to change to something new, more ergonomic and practical. I'm considering buying an electric bike to take longer rides. I'm getting older, and this would be cool to have some "assistance" when doing longer distances. I've been trying since 2021 to get an ebike, but I always miss the buying season, and when I'm ready, there is nothing left in stores. I could try a second-hand ebike, too, which could lead to a less expensive purchase and a more environment-friendly one.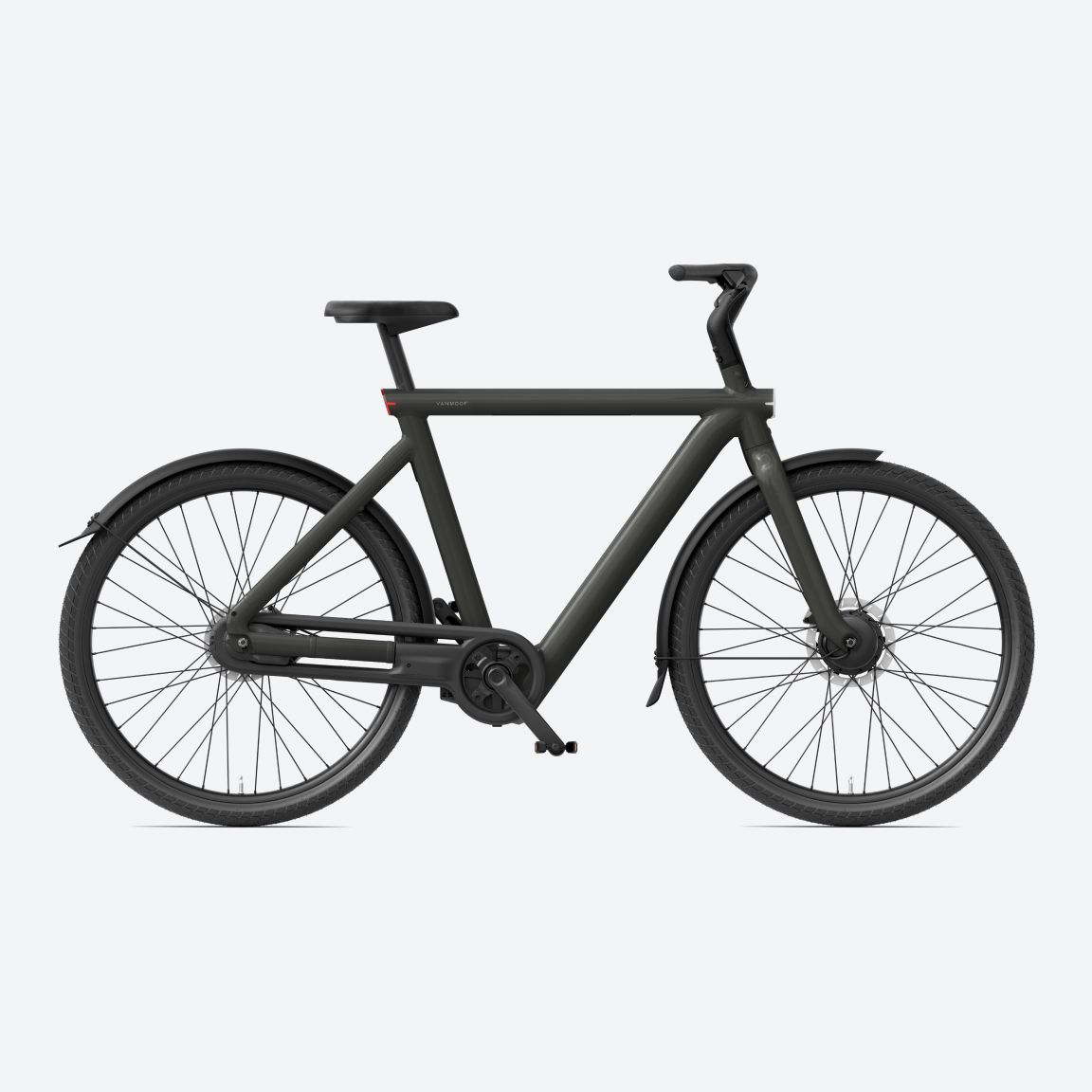 An electric scooter like this one: It's light, it's fast, but is it healthy? I should probably keep walking or biking with my older bike or a future ebike. Yet, electric scooters are cool!
A brand new automatic espresso coffee machine. I probably make between one to two thousand expresso coffee per year. My twelve years old machine is getting old and needs regular maintenance, which can be expensive. I could buy a more modern one, with a touch screen, a better grinder, etc. But mine still works, albeit with some problems when preparing a coffee shot from time to time, where it needs to redo the process, wasting coffee along the way. It's tempting to go the Nespresso way, but these machines produce a lot of waste, and the coffee choices are limited. I'm waiting for that morning and facing a broken machine beyond repair before deciding.
The biggest iPad. As much as I like my 11-inch iPad Pro, the bigger 12.9-inch version offers a much-better screen, perfect for photo editing. But I'm not a professional photographer and don't do enough photography to justify such a purchase.
The Mac Studio. I'm good with the M1 Mac mini, but I wish it would have more ports than on my current Mini. I could upgrade to the M2 Mac mini, which also comes with more ports and is cheaper. But I'm not really in need of all that horsepower. I'll skip it.
A mirrorless camera like this model. Let's face it; discreet camera market share is going downhill. Mirrorless doesn't buck the heavy trend. Yet, as an owner of a traditional full-frame camera since 2018, I'd love to experiment with mirrorless cameras. They are not cheap, and battery life is a fraction of what I currently get with my Nikon D750. On top of that, iPhone cameras are getting better each year. I'll upgrade to the upcoming iPhone 15 Pro this fall and get the latest technologies in a hyper-compact package. Maybe this will be enough to make me forget about mirrorless cameras.
A slides scanner like this one. I have a few boxes of old photos of my family and the old Kodak slides. I should convert them into a digital version to keep these family memories accessible. It's probably a lot of work with long hours of manipulation to digitize each slide. But I'm unsure I have the patience to work through all that. I feel guilty for not trying.
A new home theatre A/V system with better speakers. My home theatre A/V system is over five years old, while my speakers are over 25 years old. AirPlay 2 is not supported with my current unit. I don't have a suitable room configuration for a full-blown home theatre system, but I know the sound can be better. Meanwhile, after spending a few hours recently reconfiguring connections between my current A/V system, my TV, and the Apple TV allowed me to gain the possibility to have the sound output to both the sound bar and the speaker pair. It's quite an improvement which renders the replacement of the A/V head unnecessary.
A more sophisticated DJ controller like this one. I have a small and straightforward Pioneer DDJ-400 that I bought in the fall of 2021 during the pandemic to get a chance to mix electronic music. I was in partial confinement, and we wanted to find ways to entertain myself.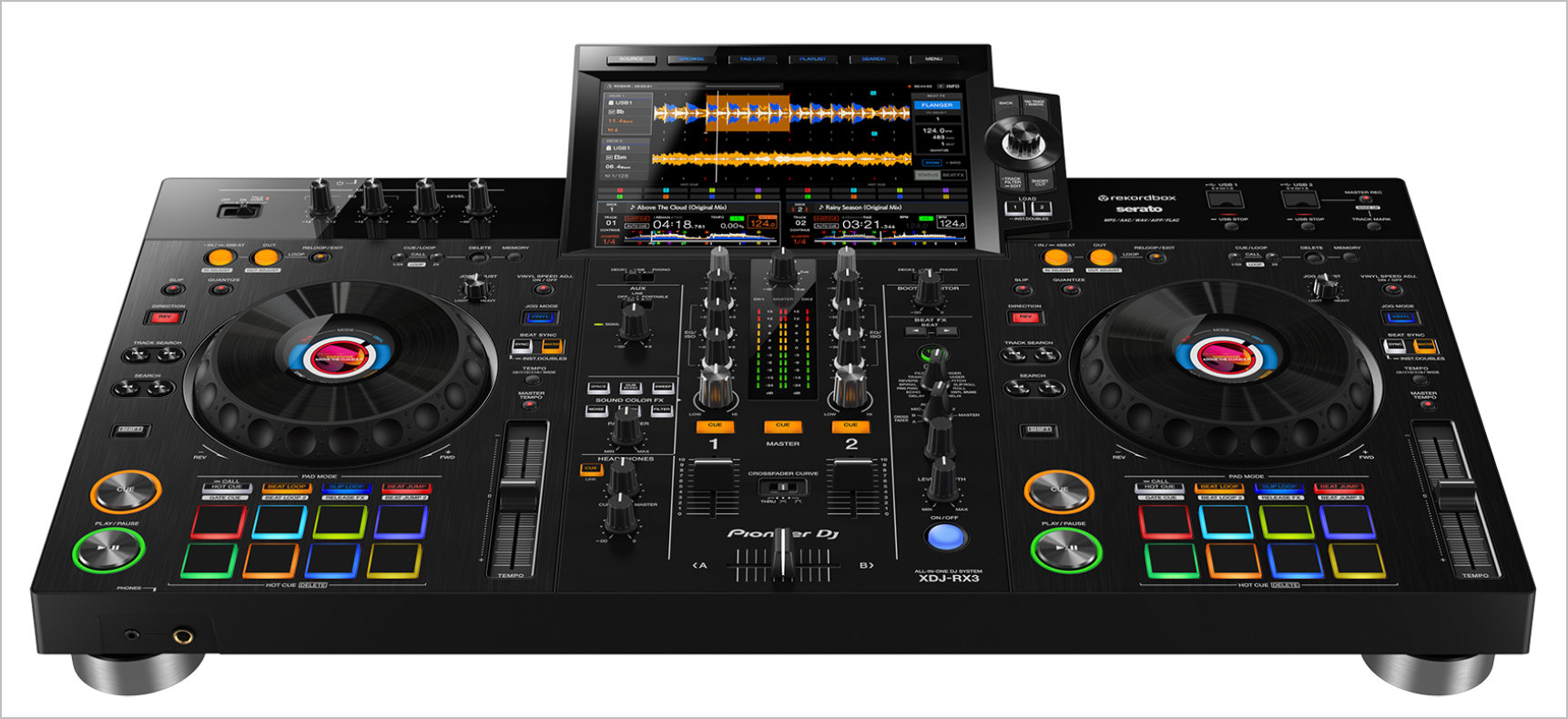 A drone like this one. I recently had my first experience with a drone, and I thought it was super cool. The idea of sending a small engine two or three kilometres away and being able to take pictures and videos from there is very cool to me. But do I need that? After playing with it for a few hours, what would I do with it? Moreover, I'm not very good with game controllers; I would risk the drone's loss pretty quickly. I'm passing on that one, too.
An astronomical telescope. Since my youth, I've been interested in astronomy. Even back then, I dearly wanted to buy a telescope, but it was way too expensive, and I could convince my father to get out of town at night to look at stars and planets. I'm currently living in Montreal, Canada. The sky darkness isn't great because of the light pollution of big cities. So, it doesn't make sense to buy such a thing. But, I recently discovered a website called "iTelescope". This could change everything!
Apple Vision Pro. It's a version 1.0 product. It's unavailable yet and probably won't be until late 2024. It will go down in cost with new iterations beyond 2025. I don't need that. I'm not a gamer. I'm not watching that many movies. But I wish I could experience it!
The latest generation Apple HomePod. I own a first-generation HomePod and like them a lot when using them, which is not as often as I should. The newer version looks a tad better, inspired by the design of the mini version. But am I listening enough to music on my current ones to justify the replacement? Frankly, no. I better wait for them to die (I don't expect that to happen anytime soon). The other option could be to give them away to someone who will appreciate them, then replace them with newer ones.
The Saturn V Lego kit. Lego played (pun intended) a big part of my youth. The NASA Apollo program came before me, but space exploration was (and still is to some degree) fascinating. I'd love to get and build this Saturn V Lego kit! But then what? Another bunch of plastic pieces that will eventually be wasted?

A chalet-style house. As I get older, I often feel the need to leave the city and find quieter places. I've settled on renting them instead, but year, I'd love to own my own. I don't need a big one, just a practical and well-located one. Chalet houses are not cheap, and I'm not sure I would visit the place that often. They need to be maintained, too, and I'm not a manual guy. Some weekends when I would skip going to the place, I would feel guilty for not taking advantage of it. Renting is a much less stressful option.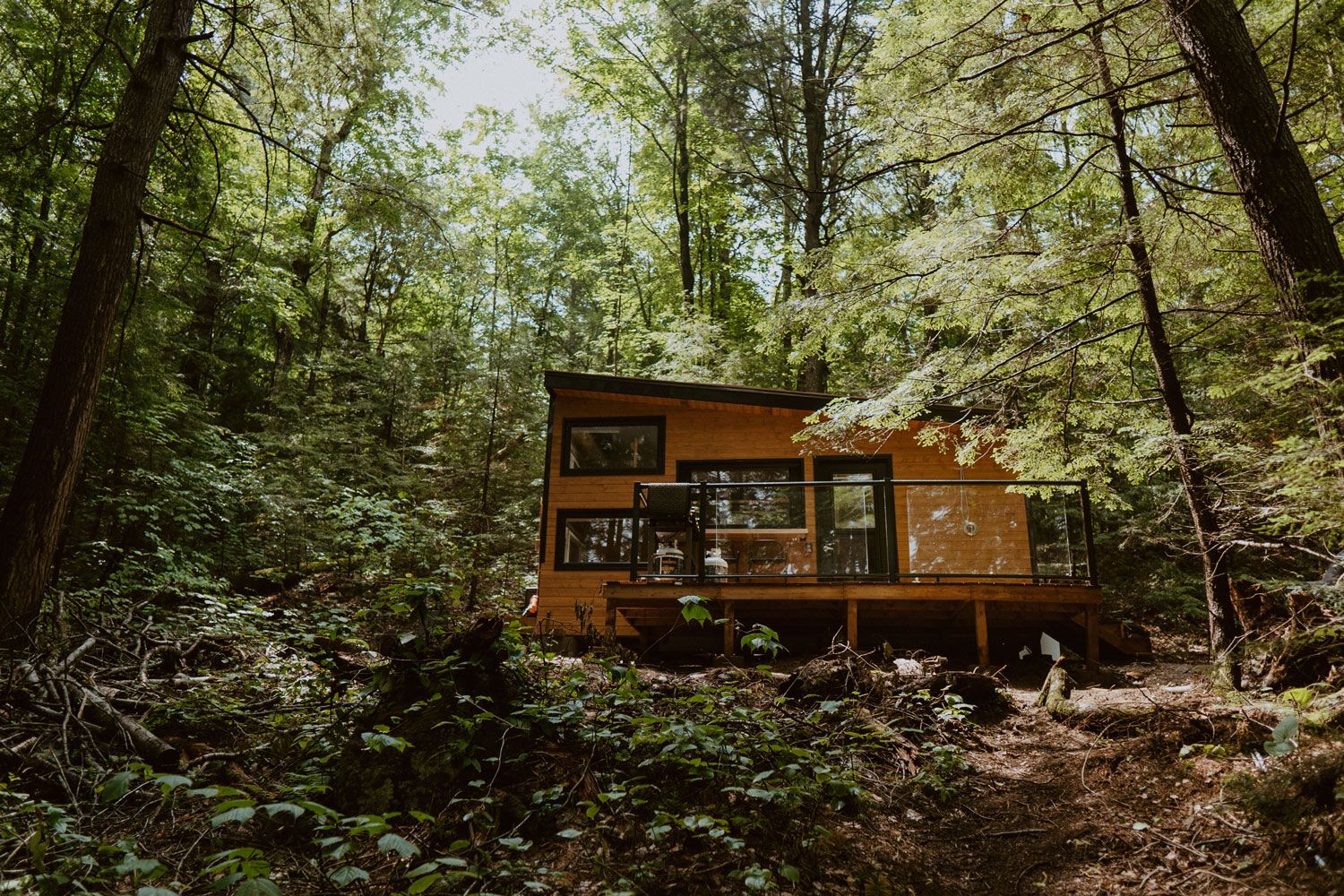 The thing that links together these "don't buy decisions" is the environment and climate change. Fighting against the fast deterioration of our world must translate into concrete actions affecting our way of living and consuming. There is no such thing as free lunch when thinking about how to make a difference.
A few must-see links to fulfill your curiosity
For this edition of Friday Notes, here are a few links worth sharing with you, dear readers.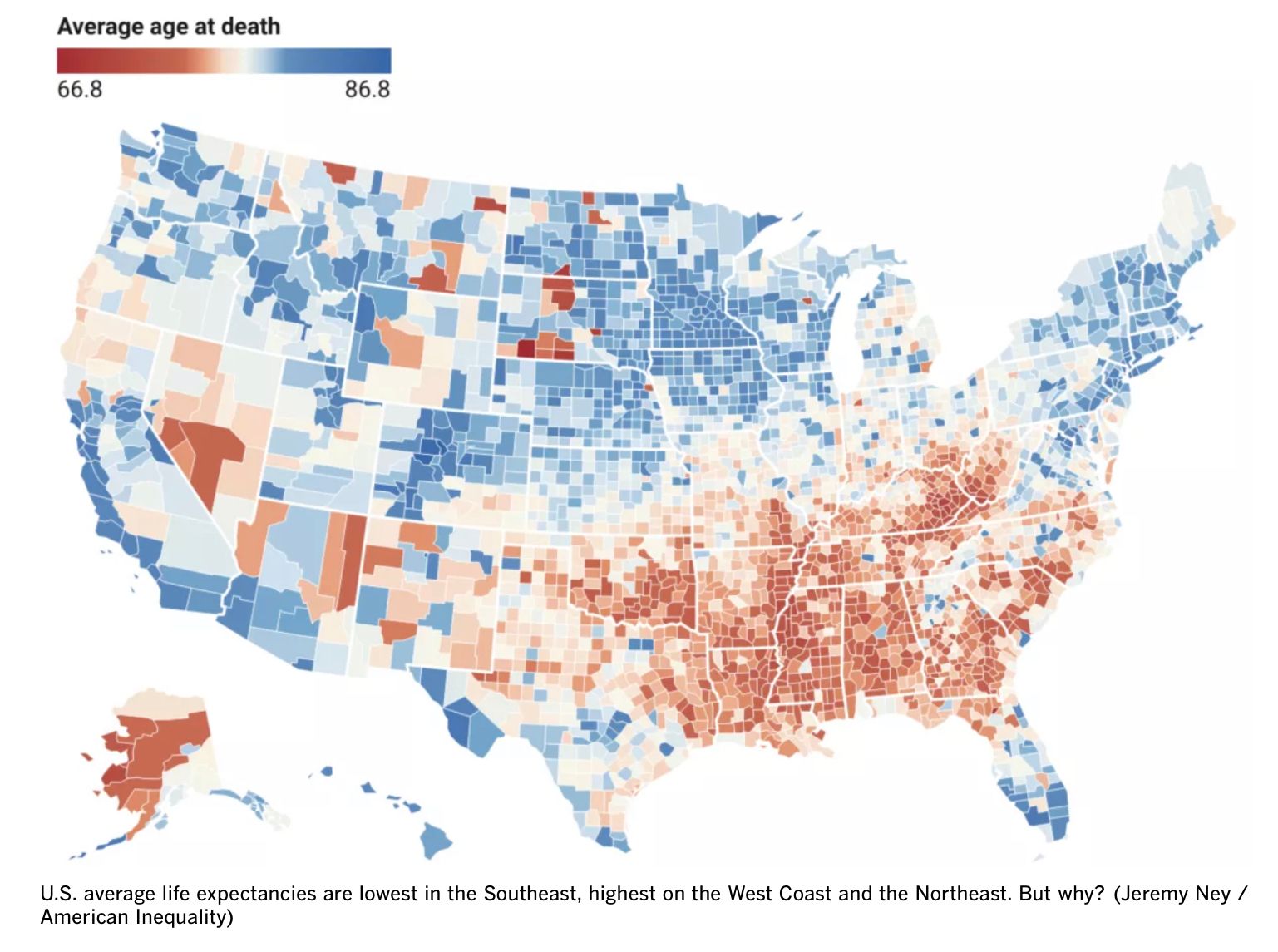 👥 It's a fascinating map of how the US's life expectancy is geographically distributed. Why is life expectancy so lower in the mid-south? Is it related to skin colour and economic status? I wish we had a similar map of Canada so we could compare. I would be curious to see how patterns of East to west coast differ.
🌌 I recently learned about the existence of iTelescope, a telescope-renting service available online. What is so special about it is that you use it from the comfort of your home, and you can use telescopes available in really dark sky areas around the world. This is on my bucket list.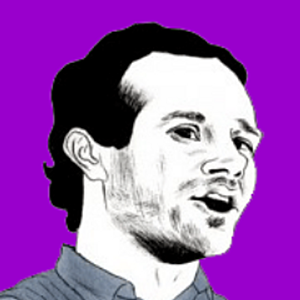 🤖 We often have a wrong view of innovation at companies like Apple. I guess we don't always know that we are innovating.
Spike in ocean heat stuns scientists: Have we breached a climate tipping point?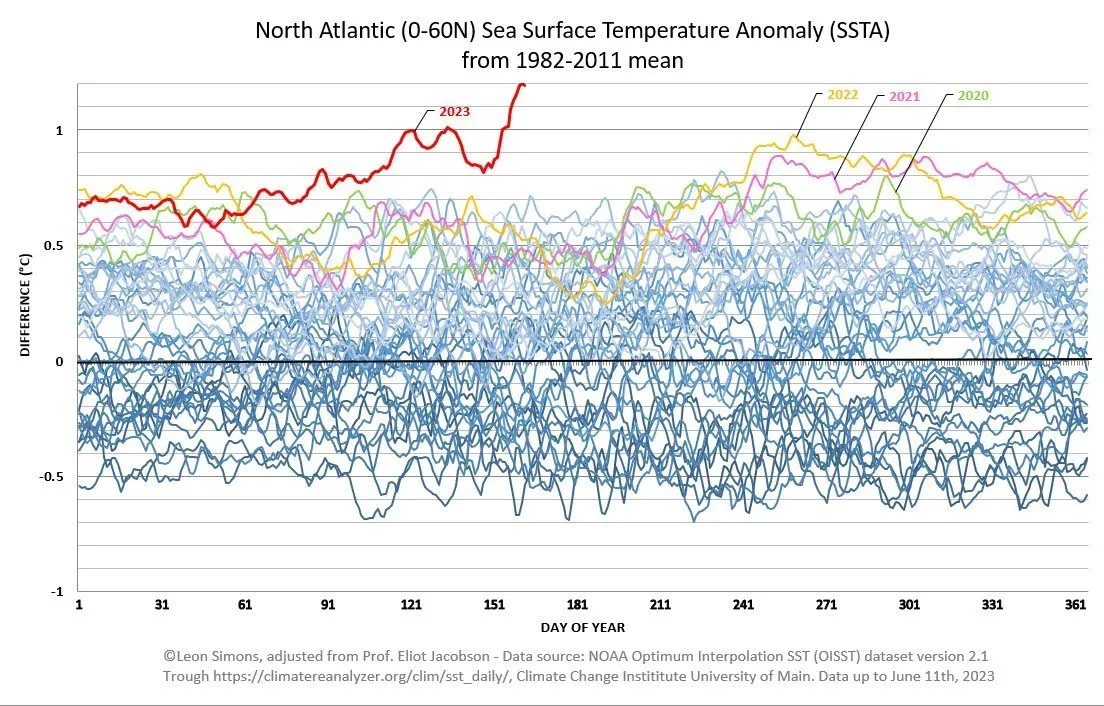 🌪️ Oceans temperature is abnormally high this year all around the globe. This article tries to expose the reasons behind this exceptional condition. Spoiler alert: there is no good news in this article.
Lastly, one last link. I wrote a blog post about a dystopian future thanks to climate change.
Two weeks vacation in Morocco
One day, I should write a similar post about all the travel destinations I'd like to visit and will probably go to. That's for another day. Meanwhile, I'll be using Day One to document my trip. It's my first time using this app for this purpose. Last year, I used Craft (the travel journal is still online if you plan to go to Italy).
Thanks for reading!
Did you know you can subscribe to all my publications through a single RSS feed? Best place to follow my publications when I'm on a trip!