Workflow
Diagrams 2.0 is out
Diagrams recently got updated to version 2. Since my original review of this little diagramming tool, a year ago, this update brings a few additions. Version 2 keeps its original look and feel which I'm liking quite a lot. Apple Silicon is fully supported as well as macOS Big Sur. "In the new palett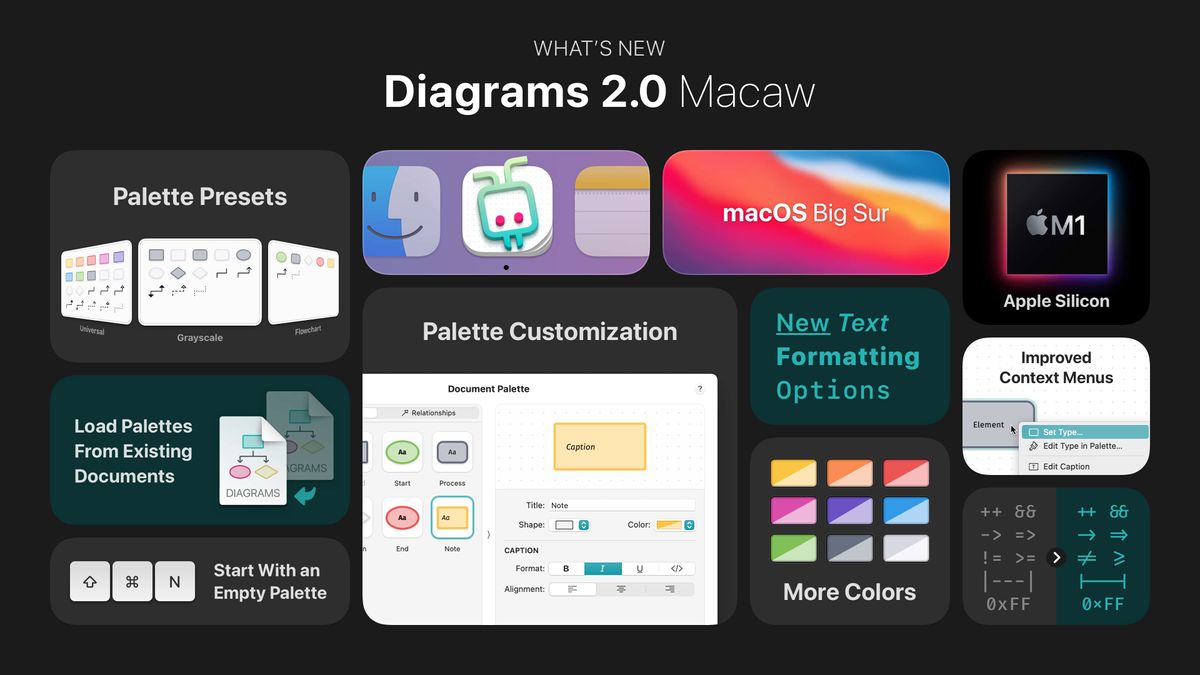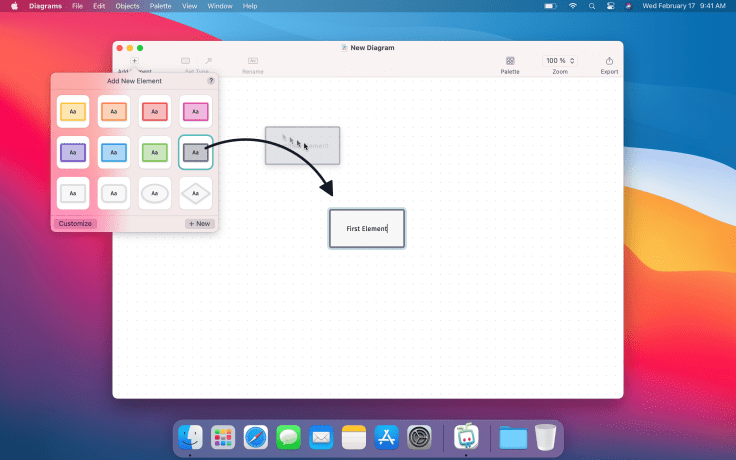 Diagrams recently got updated to version 2. Since my original review of this little diagramming tool, a year ago, this update brings a few additions. Version 2 keeps its original look and feel which I'm liking quite a lot. Apple Silicon is fully supported as well as macOS Big Sur.
"In the new palette customization interface, users can craft reusable element and relationship types and use them in their diagrams. Each type will have a configurable title, as well as a set of visual attributes. The developers responded to the most requested features by including new styling options to complement palette customization. This includes broadening the pool of available element colors and the introduction of support for text formatting."
The most important addition is the introduction of palettes where you can build your own customized objects and use them for all your diagrams needs. There is one important omission: the lack of user-defined colours as the application only provides nice predefined colours. I find this to be very limiting. Also missing is the ability to add text or images on the canvas.
Diagrams is a great diagramming application destined to create very specific diagrams style. For what it does, it does it really well. I'm happy to see the developer keep adding to the application. I'm still using Diagrams, from time to time.