photography
Curious About Darkroom 4.0 on iPad? A Few Comments
Following my reading of "Darkroom 4.0: The MacStories Review", I tried the latest version of Darkroom, version 4.0, that introduced iPad support. I edited a photo with it and found the application to be a good start for beginners but lacking in specific areas. One example is lenses correction that i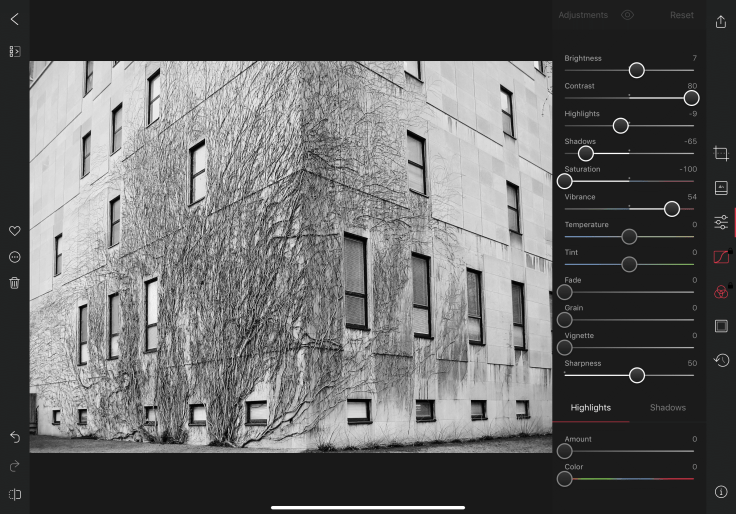 Following my reading of "Darkroom 4.0: The MacStories Review", I tried the latest version of Darkroom, version 4.0, that introduced iPad support. I edited a photo with it and found the application to be a good start for beginners but lacking in specific areas. One example is lenses correction that is missing that I couldn't apply on this photo.
I like the fact that this application uses iOS builtin photo library. But, if your library contains a lot albums like mine, scrolling through them can be tedious. Many apps on iOS use the builtin photo library and choose to present albums in alphabetical order. There should be more ways to browse big photo libraries as this isn't a limitation of iOS but a design choice.
I think overall this app is targeted at editing photos destined for social networks which is not really a bad thing but it isn't for me and I'll keep Lightroom as my go to photo processing tool.