Thinking
COVID-19: Comments on Living and Working at Home for a Long Time
Today, I'm starting my third week of confinement at home per request of the local, state and federal governments (Canada). This confinement is supposed to last at least until mid-April. Personnally, I don't expect to return to a "normal" situation before the beginning of May. My work from home setup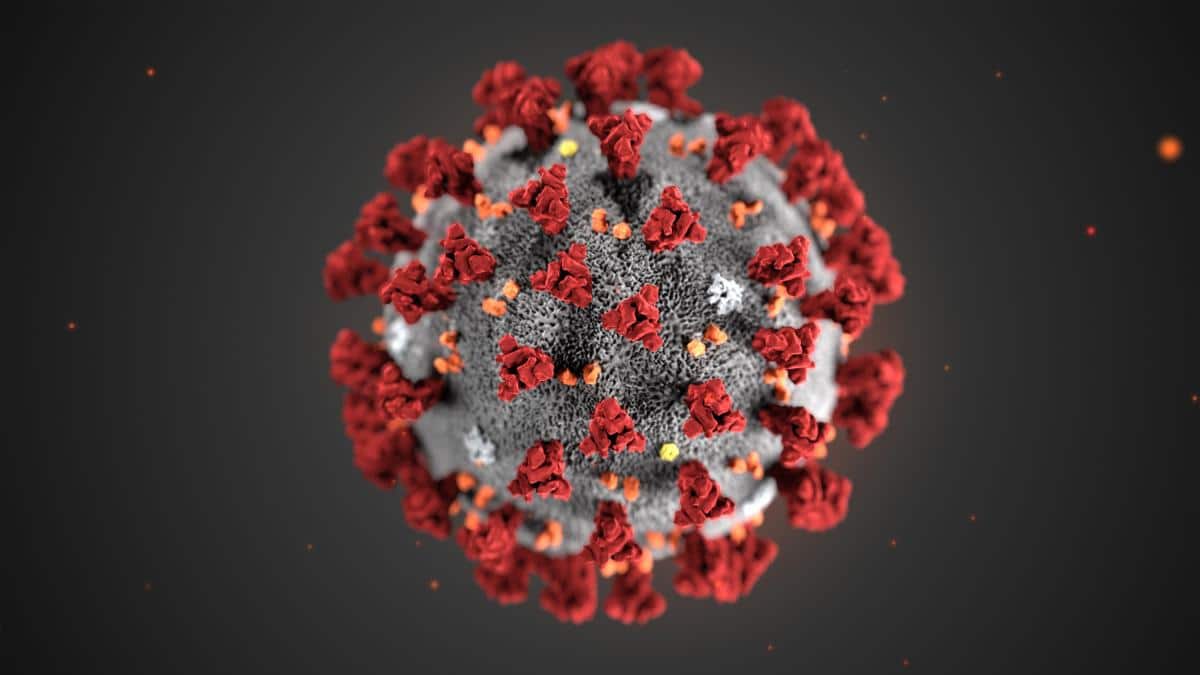 Today, I'm starting my third week of confinement at home per request of the local, state and federal governments (Canada). This confinement is supposed to last at least until mid-April. Personnally, I don't expect to return to a "normal" situation before the beginning of May.
My work from home setup is perfect for my needs. I'm using a 21.5" 2017 iMac with a LG UltraFine 4K Display (read my review here) and a Logitech USB 1080P webcam (FaceTime camera is not good enough and the builtin microphone of the Logitech is stereo and much better). Finally, my AirPods Pro complete the picture. I use them all the time for my meetings or just to listen to music. In fact, the problem is not really the hardware.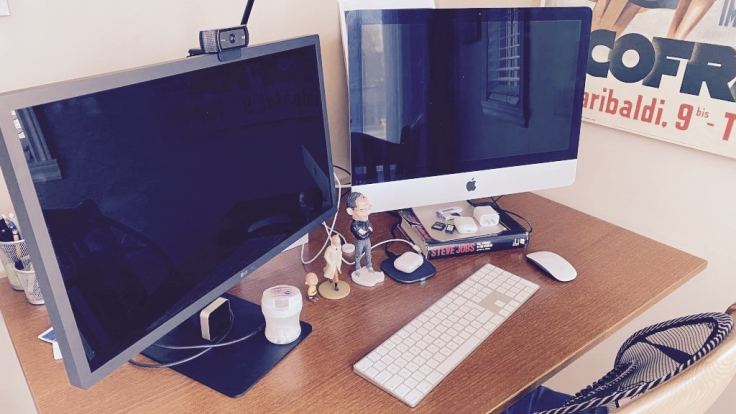 For my work, we use many different collaborative applications. What I would like to see in the future is a unified collaboration platform. Something as ubiquitous as the traditional phone. I know this is utopia and it won't happen anytime soon. But, having to deal with so many web conference applications kills me. None are perfect. On top of the list, for me at least, are MS Teams and Zoom. The latter has the best user interface but the company behind it should learn about user privacy respect. The latest story on this is troubling. By the way, please, make sure to read my recent blog post on how to improve your web conference experience if you are one of these users of this type of tool.
---
Working from home is quite a different experience than working at the office. My kids are living with their mother. So, my environment is quiet and I can focus on my work. In fact, I'm focusing too much on my work. At the end of each work day, I'm much more exhausted than normal. At the office, seeing people, chatting, take small breaks help a lot. But, working from home, the only way to replicate this in this crisis is to go out for a walk as often as possible. Confinement rules allow us to go out for walk as soon as we respect a social distanciation with a two meters distance with others. But finding time between virtual meetings is hard to do. It is a constant challenge.
---
As I'm writing this blog post, I'm looking ahead and I'm not feeling confident for the near future. The worst in Canada is still in front of us. I cannot image what it will be like in the US. The return to normal will be as hard for all of us as the plunge to this crisis was. I don't expect a return to a clear cut situation where things feel safe. There will be a lot of grey areas that will require balancing act from our government. Something that we have here in Canada, not much in the US. I expect the global situation to be a source of anxiety for many people. The coronavirus is here to stay, just like the regular flu. The aftermath of this crisis will be far reaching at many levels of our society. It is transformational. Let's hope we learn a few lessons from this.
How do you cope with confinement? Share your story or experience in the comments section below!