Competition from Medium
As I start experimenting with Substack, Medium is adding interesting features for bloggers and newsletters creators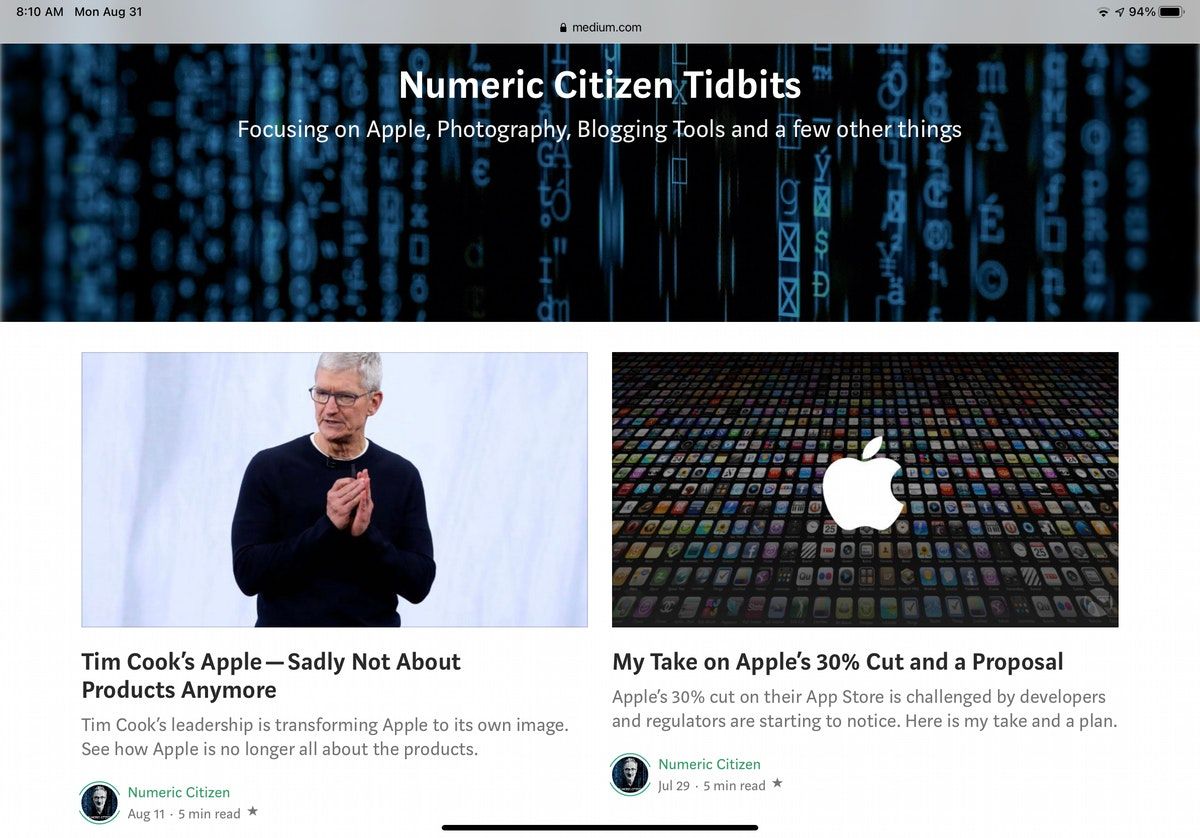 As I'm currently thinking about my "raison d'être" here on Substack, Medium is announcing a plethora of new features and changes to their platform. Many of them are directly in competition with Substack. One of them is the support for newsletters feature. It is not new but they seem to put more energy in it as newsletters popularity is making a comeback. This all makes me pause a bit in regard to Substack. Here is why.
I've been on Medium since 2015. After writing and posting a few important articles there, I entered a periode of silence because I didn't like the way Medium was evolving. I was wrong. I didn't close my account. I came back last year to become a subscriber of their Partner Program and began to cross-post many of my longer articles already available on https://numericcitizen.me, my main blog. And I made a few bucks (quite a few bucks actually) along the way. With time, my writing attracted nearly 700 followers. So, if I consider building a newsletter, on Medium, this is my starting point. Not bad at all if you ask me.
M.G. Siegler is pointing out in a recent post the return of blogging and the role Medium would like to play in this space. Blogging isn't new but in this world of AI-generated feeds, blogging and newsletters are becoming tools of counter-expression. In recent months I started using Mailbrew which is a tool to create automatically-generated newsletters and I like it a lot. Those who subscribe to those are more likely to be coming back compared to other social media tools. In a word, newsletters are here to stay. They can attract high quality subscribers.
So, I decided to give a try to Medium newsletters editing tools and created my own: Numeric Citizen Tidbits. It is currently regrouping my most important articles of the last year. I'm quite happy with the end result. It has zero followers because it is unknown to the world. I could use Medium to post an article about its creation and ask for people to subscribe to it. It is on my to do list.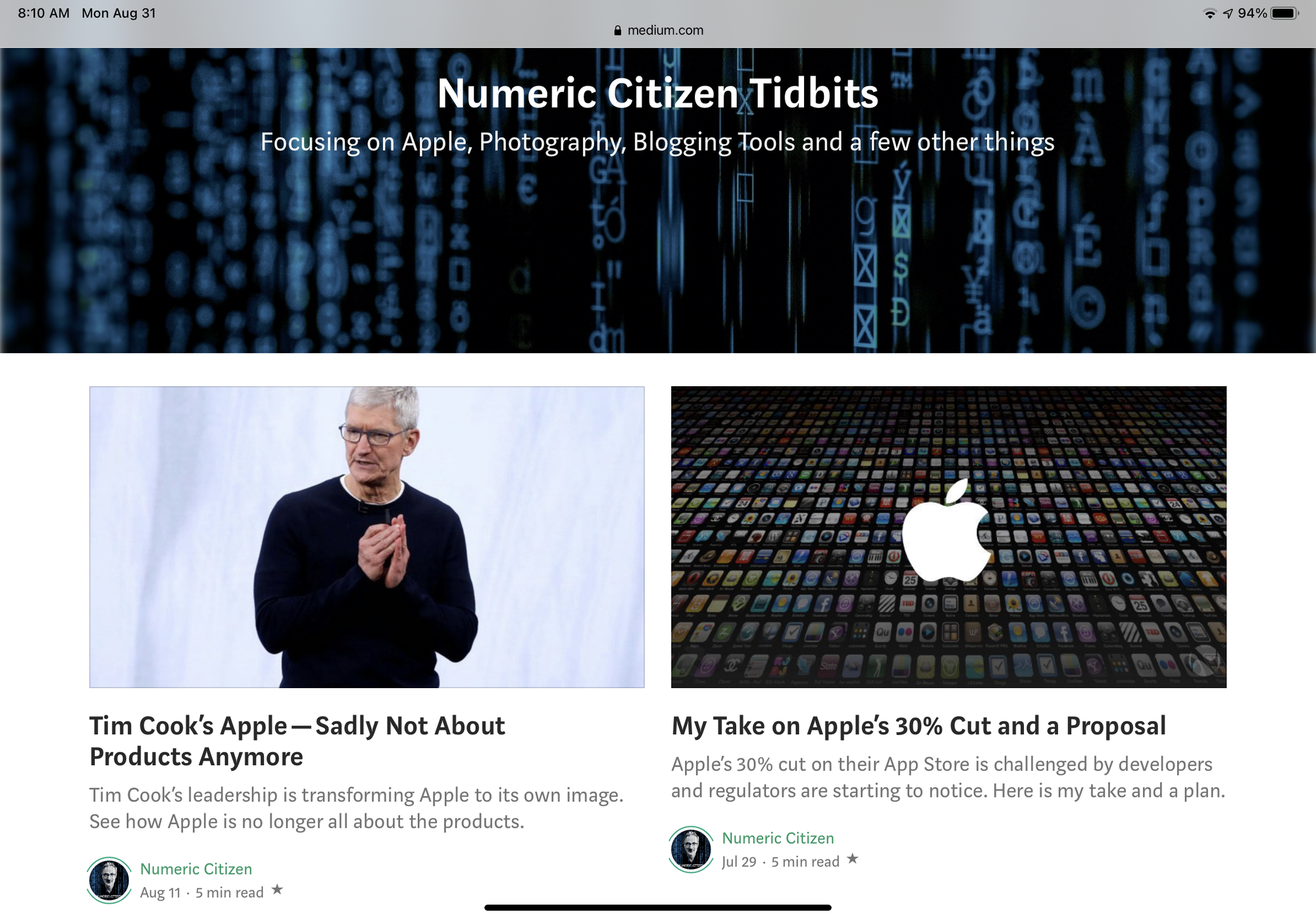 Having a presence on Medium doesn't exclude having one here on Substack, far from it. The idea of manually crafting newsletters requires careful planning. I wouldn't be the only one being on both, Medium and Substack but for different purposes. M. G. Siegler is on both, here and there. Why not me?
---