A Few Thoughts and Observations on Making YouTube Videos
I've been proceeding quite a few YouTube videos about Craft in the last few weeks and I must say that I'm loving the experience quite a lot.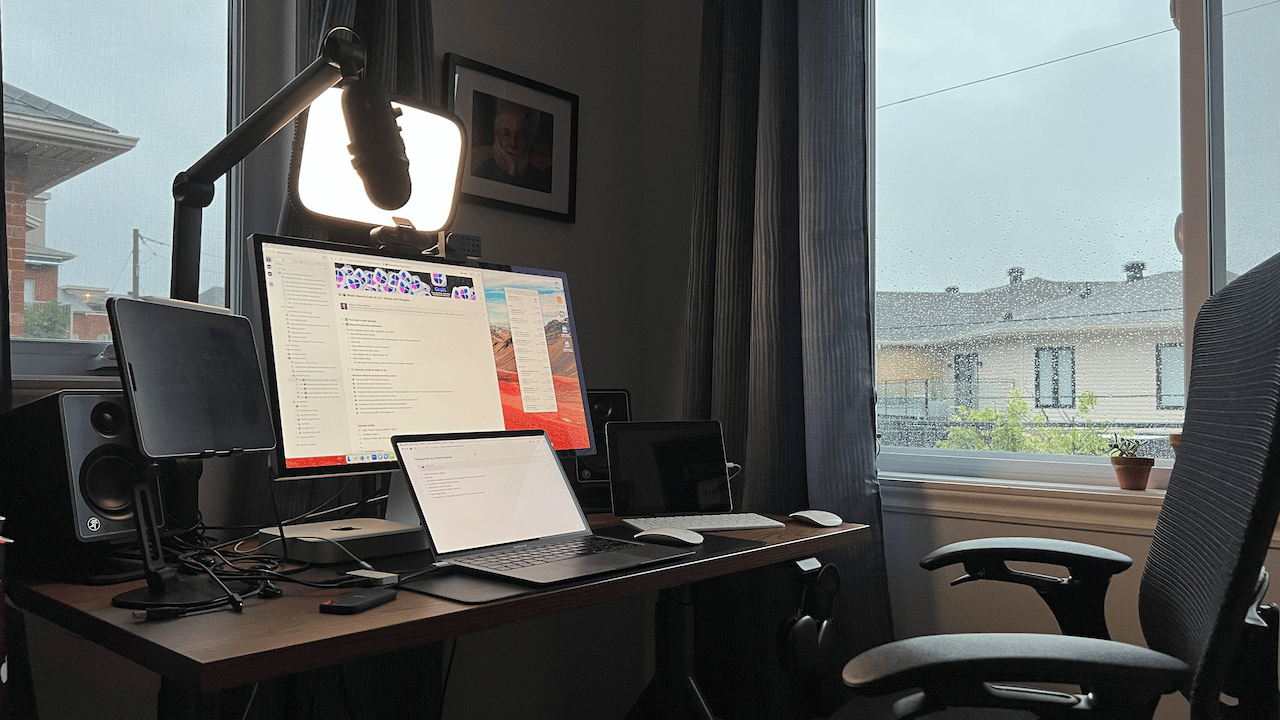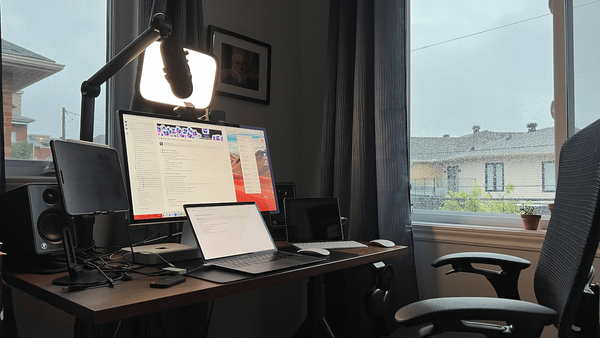 I've been making YouTube videos (don't miss the Behind the Scenes look) for a few weeks now, and I wanted to share my experience so far as someone who generally prefers written words to videos. Spoiler alert: I love it quite a lot! Here's why.
I'm unsure what the trigger was for me to start creating YouTube videos about Craft. I do remember, though, that I was expecting a daunting task to produce each video. However, that's not the case simply because I'm using the right tools and good workflow.
Craft is at the center of the process, not only the subject of my videos. I use a Craft Template to guide my work and lay out the list of tasks I need to accomplish. It's a frictionless process because I spent the time perfecting my template. With each video, I made a few tweaks here and there. Now I'm pretty satisfied with it. You'll see my template in action in the second part of my video about my production setup and process. It's pretty cool.
Besides Craft, I'm using Screenflow, which I think is pretty well known to many people doing YouTube videos about computer software. It's a joy to use. It's easy to learn and get the job done fast. With each video came new tricks, and I learned how to work quicker and more efficiently. Running on an M1 Mac is also helping to speed up the process, thanks to its M1 chip.
Using great and efficient tools doesn't negate the time it takes to get great results. I must say that since I started creating those videos, my time spent doing other content creation activities changed drastically. Time is not an elastic resource. Nonetheless, the efforts spent are invaluable in learning new things, new tools and experimenting with a medium that is so popular these days: videos.
YouTube Studio, the web platform for publishing videos, was new to me. It's easy to master and get the job done, very "Googleiiish." I'm pretty overwhelmed by the amount of analytics the platform provides to its creators. It is mind-blowing. I shouldn't be surprised; it's Google, right? That being said, the numbers I'm seeing over time are encouraging. People seem to like my videos, spend more and more time watching them and engage with comments, which I individually acknowledge. I'm getting close to a perfect score of 100% on the percentage of people who likes the videos.
I'm getting quite a few new subscribers each day. Publishing on platforms like Slack, Circle and Reddit, where the Craft community is hanging out, helps a lot. I'm rigorous in my process: when my video finally becomes available on YouTube, I publish a small post specifically tweaked for each platform's audience. As a result, I get some engagement on each platform, and I try to actively answer comments about my videos. It's fun and still quite manageable.
Videos that offer the most value for the viewers are the most popular. Videos about increasing productivity somehow are the ones that produce the most favourable viewing time. Videos about more specific areas of Craft tend to have less viewing time. I don't bother too much about that. I'm creating the videos that I want to create and share for the fun of it. It's not a popularity contest. I'm okay with that as soon as I learn something along the road.
The vast majority of my video is less than 20 minutes. From a style perspective, I recognize that my videos are more on the "slow" side compared to current style trends, which deliver content at a much faster and more dynamic pace. I don't want to follow that trend. I prefer the master class format, where I take my time to express and explain what I want to talk about.
Producing videos is a delicate process that requires planning and a good mastery of the tools involved. However, I'm happy to report that I'm feeling pretty good at doing this. Now I can better understand what kind of efforts are required to become a YouTube star. That's not easy; long-lasting success doesn't come free for sure.
Producing videos about Craft helped me find a niche in a crowded world on YouTube. I feel I'm making a slight difference in the community of current or future Craft users. It's highly motivating. I hope to be able to produce many more videos in the future and that people will keep coming to my YouTube channel.
My YouTube channel address is https://www.youtube.com/c/numericcitizenvideos.