A Few Notes on my Experience with Photomyne
If you have a bunch of old photos on paper, consider #Photomyne to digitize them quickly and efficiently. #photography #tools #review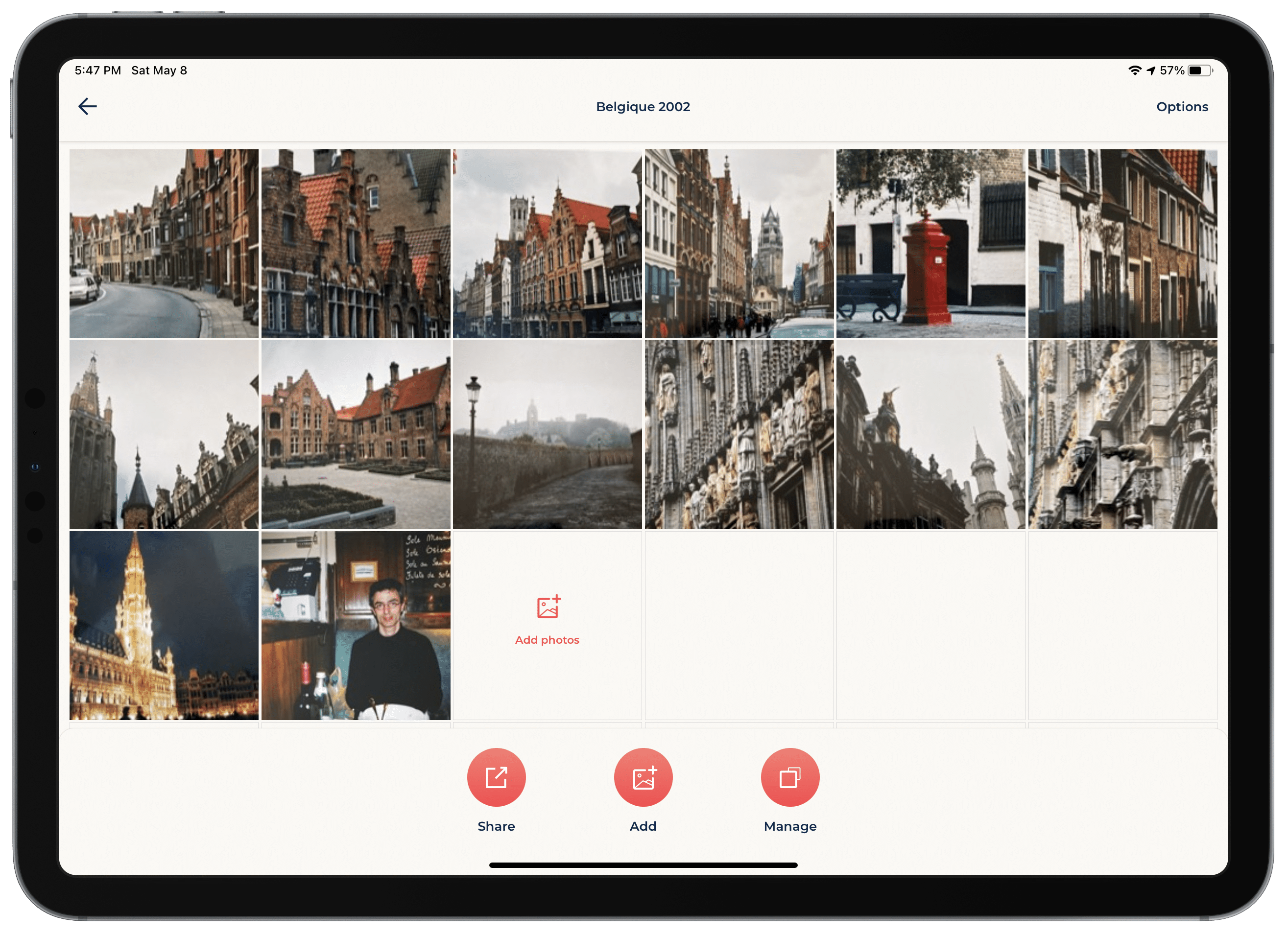 The initial motivation for using Photomyne was to scan old photos of my wife when she was a baby. My initial experience was very positive, so much that I decided to scan many of my old travel photo albums.
The idea of scanning traditional photo albums full of forgotten pictures is exciting: scanned photos are more easily accessible, can be easily shared with family and friends and takes close to no space at all. And let's face it, the world is digital now, I wouldn't mind scrapping my old albums after scanning the best shots. I know, it makes sound surprising, but hey, this is where we are these days.
By allowing multiple photos to be scanned, the scanning experience with Photomyne is fast, simple, and effective. Post-scanning corrections like reframing a picture or adding colours to a black and white picture can easily be made. The workflow is optimized and enables a great user experience until the Photomyne's profound motivations start to pop up.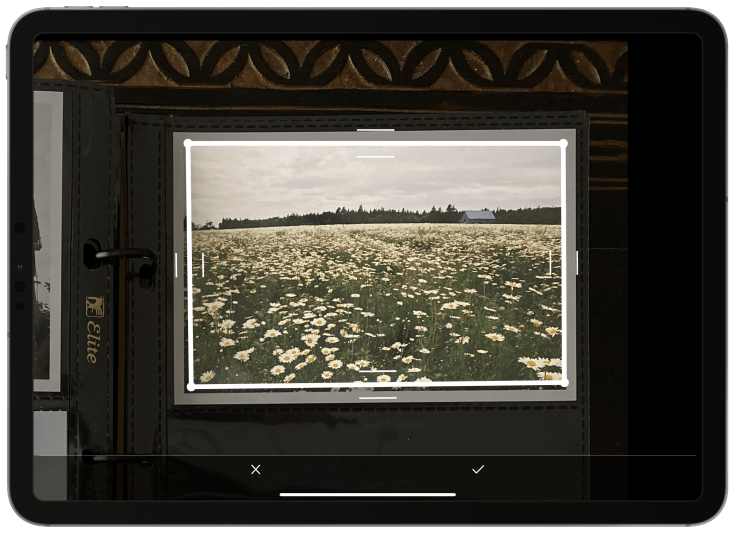 Scanned photos are stored on albums within Photomyne on the local device, but for paying members they are uploaded to Photomyne's cloud. From the cloud service, photos and albums can be shared with others. I'm not sure about the value of sharing old photos on the Internet besides posting them on Facebook, the usual suspect in that respect. Personally, I wouldn't count on Photomyne service as a long-term storage solution. I would rather export the photos to my iCloud photo library instead, to keep them in one place.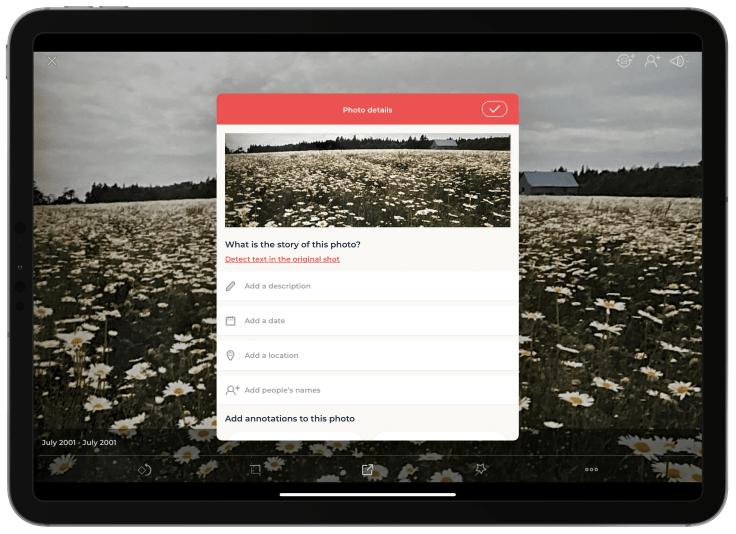 Metadata can be added to each photo like the date, the location, a description. One minute audio attachment can be added for each photo, which is really useful for documentation purposes, for example. Metadata like the date is exported with the photo as the date taken, which will put the photo at the right place chronologically. For photos with a description, Photomyne can export a version with the text in the photo frame which is nice but the Photomyne logo is also present, something that I would prefer to be removed.
Kudos for having an iPad version of the application. It's very well done. As the iPad continues to improve for photography, it makes a lot of sense to offer an iPad version to scan photos. Yet, photos taken with the iPhone will look better, though.
A few things that needs improvements
Very annoying are the "ask for application reviews" popups that occur rather frequently while using the application. Photomyne is desperate to get your review. Also annoying are the banners at the top promoting features, extras, actions like sharing albums or inviting people to see your photos. These banners won't disappear while being a subscriber. Very annoying. Obviously, these nagging prompts are there to get more people to know Photomyne. Utterly annoying to the point of making me stop subscribing to their service, which I did by the way.
Face detection is not as impressive as Apple's. There are no lighting, contrast controls once pictures are scanned. Photos inside glossy sheets, which were typical back in the days, will show strong lighting reflections with no easy means to remove them within the application.
All in all, Photomyne does the job very well to scan old photos but be prepared for constant harassment for reviews and subscription upgrades.