Newsletter
Numeric Citizen Introspection Newsletter #4
This is my introspection summary on my numeric life for November of 2020.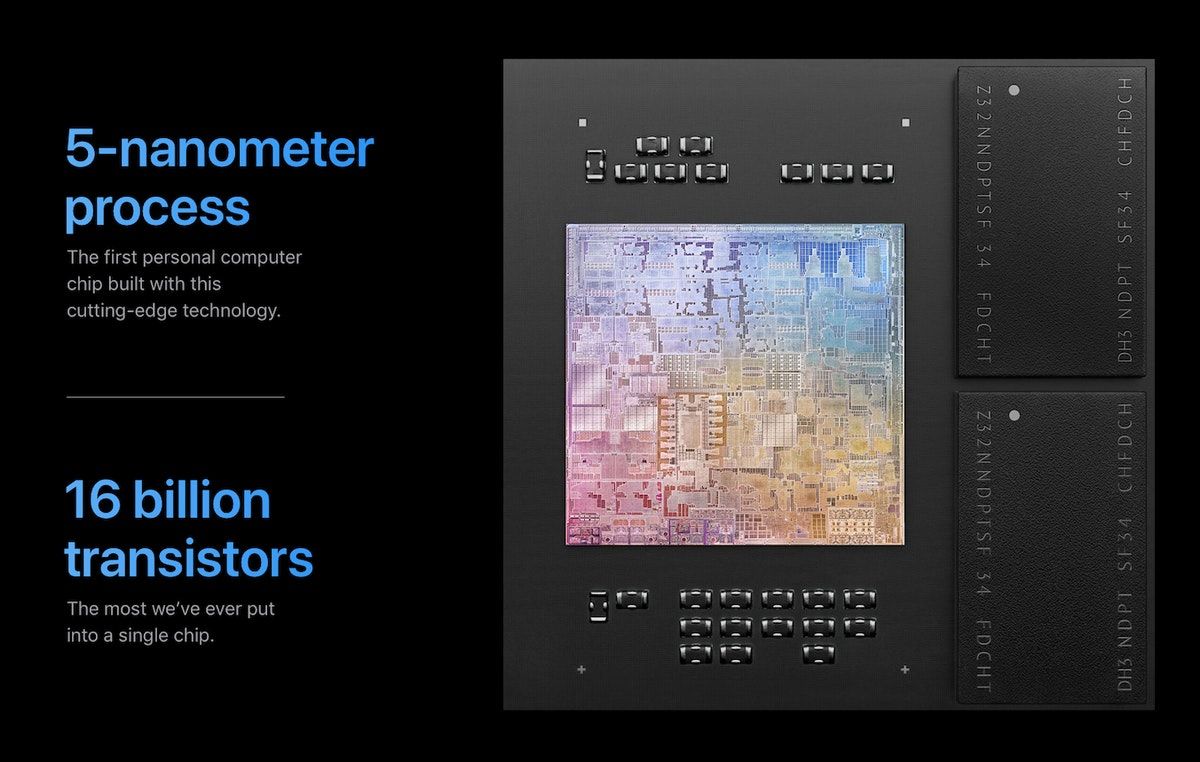 Here is the Numeric Citizen Introspection Newsletter #4 for November of 2020. Let's start with this month's post highlights.
My thoughts and observations on the "One More Thing" Apple event, held on November 10th. The new M1 chip is at the center of this new era for the Mac.
This is the fourth issue of the Numeric Citizen Introspection newsletter. It's now time for me to share my experience with Substack, my newsletter home.
---
Apple tidbits worth my attention
1️⃣ iPhone 12 built-in A14 chip is a powerhouse on many levels while being power efficient. Apple builds its chips to fit many purposes like fitting an iPhone but also an iPad and… the Mac. You can read more about the A14 processor on Engadget who had a chance to sit down and talk with Tim Millet, VP of Platform Architecture at Apple.
2️⃣ It's a historic moment in Mac history. The well-known developer, Steve Troughton-Smith, points-out the Mac is directly or indirectly going through three transitions: from Intel to Apple Silicon processors, from AppKit to UIKit/SwiftUI via Catalyst and from Objective-C to Swift.
3️⃣ Apple held a third Apple Event this fall, the last one being "One More Thing" where they revealed their first round of Apple Silicon Macs. As you know, it's not the first time Apple uses this tagline in its presentations. Someone on Medium published a list of these interesting announcements. Not all of these "One More Thing" announcements were game-changers. But this one was, and Microsoft should start to worry.
4️⃣ Really nice 24" iMac mockup that could come with Apple Silicon… next year, maybe.
How many application developers will opt-out of BigSur support like the makers of "Suspicious Package", Mothersruin? I'm afraid, too many. Their FAQ explains why they won't support Big Sur:
We've done our best to make Suspicious Package functional on macOS 11 (Big Sur), but haven't attempted to adopt the "design language" changes.

That means Suspicious Package doesn't use the new style of window title and toolbar. We are not, quite frankly, fans of this new design, and enabling it requires the new Xcode and SDK, which introduce re-testing requirements that we're not eager to undertake at this time (or for this reason).
And speaking of opting-out of Big Sur support, according to this 9to5Mac's article, major software developers like Google, Facebook (this one, I don't care) and more already opted-out of Apple's Mac App Store for Apple Silicon Macs. In other words, you won't be able to install the Facebook iPad app on your shiny new Mac. Facebook certainly wants you to stay on the web, a place where it is much easier to track your every move.
Don't miss the macOS 11 Big Sur full review and analysis by Ars Technica. That's the exact kind of review that I'm always looking for. You'll learn that Big Sur is more about pretty pixels.
Apple's M1 processor is a monster of power and efficiency. Follow this small Twitter thread for all the details and a comparison to the original ARM design, dating back to 1985.
Highly recommended YouTube video, how Apple is not what it used to be.
---
Some of my photos that came to light
One of the places that I like a lot to go to for photography is cemeteries. It's not always easy to find the right angle or the right composition in a crowded area with a lot of tombstones. The following picture was taken with my iPhone 11 Pro and entirely edited with the Photos app.
Must see photography stuff
The following visual montage of a tree at each season is really well done.
It's not exactly photography, more like a short video clip showing a microburst. As a meteorology fan, I find these micro-events to be fascinating.
Can you name the two "objects" in the following space picture? Impressive.
There is a possible game-changer on the horizon for smartphone photography, it is called ProRAW. Available in iOS 14.3 before the end of 2020, this new feature looks to be the best of both worlds. Here is a five minutes video comparing ProRAW to RAW images. More juicy details on DPReview.com. 🤯
Apple's iPhone 12 Pro Max not only has the best cameras of all iPhones but has the best screen of all smartphones, according to DisplayMate. 🤯
You probably know that from time to time, I'm doing urban exploration photography (see some of my photos here). Recently, I discovered this beautiful website on the subject. Its author is Janine Pendleton, from Germany, Europe. Europe has such a longer history than North America, I cannot imagine how many great places there are to explorer over there.
---
Climate change issues
If you think a world lockdown due to the coronavirus pandemic helped earth's climate, think again. According to the UN, the small drop in CO2 emissions is just a tiny blip on the increasing curve. Depressing. Not convinced? See how humans didn't try enough in the following graph. The trend seems unstoppable. How many pandemics would it take to flatten this curve?
---
Privacy stuff we should care about
😳 Who is peeking over your shoulder while you work, watch videos, learn, explore, and shop on the internet? Enter the address of any website, and Blacklight will scan it and reveal the specific user-tracking technologies on the site—and who's getting your data. You may be surprised at what you'll discover. 👉🏻  https://themarkup.org/blacklight 🤔
At your own job, you are spied on, thanks to Microsoft's Office 365. 👀
The upcoming Ring security camera sounds pretty cool, right? Sound very and intrusive to me. Thanks, but no thank you. 👎🏻
How do we stop our precious files from being lost forever? It's a complicated problem in a world where the "digital space" is so important. Interesting article on Which webzine (via Apple News+).
---
Quotes to remember
Enduring design doesn't need constant reinterpretation. It needs tweaking, polishing, and subtle improvement — Om Malik
Like the Porsche design, iPhone is a product that is available in many variations of the original, which was so good that it can only be tuned, not reinvented — Om Malik
Apple's switch to Apple Silicon Macs is deeper than its own ambition to be a chip designer. This — along with the shift from Intel modems to Qualcomm this year - is partly because of Intel's steep technological decline. — Mark Gurman
You've got to start with the customer experience and work backwards to the technology. — Steve Jobs
The problem with recent times... Is that people listen to respond, rather than listen to understand. — Someone on the internet
Apple's unique ability to successfully complete the shift to PowerPC was complicated by other firms' failing to do the same, resulting in Apple eventually ending up the only major PowerPC user. The difficulty of that transition and its unexpected result might suggest that in hindsight, it was ultimately a mistake to have attempted such a complex and risky task. — Daniel Eran Dilger
Apple's new M1 powered MacBook shows impressive performance gains that make Intel's chips obsolete overnight — TechCrunch
I can't remember the last time reviews for an Apple product were so universally positive, especially considering these are machines that look the same as the previous-gen. Apple simply excelled themselves with the ARM transition. — Benjamin Mayo
Apple makes this stuff look effortless, but you need only look at other platforms to see just how incredibly difficult it is to change your OS so dramatically and convince your developers to come along with you. Apple's power to affect evolution on its platforms is unparalleled — Steve Troughton-Smith
---
What's next? I'm glad you asked!
1️⃣ My SDDCbox project (read "the SDDCbox project") is going well. I wrote a few articles explaining a lot of technical things, from choosing the right Mac Pro configuration to the way I will be managing IP address allocation. If you are an IT guy, this stuff is for you.
Looking ahead but not too far from here
A few days after the introduction of the M1-based Macs, when I started to read about the benchmarks of these new machines, I decided to buy a Mac mini. To learn why I made an apparent impulsive buying decision, read it here. A quick research of Geekbench numbers reveals this will be a big improvement over my current iMac. I should get it just before Christmas.
Leftovers
1️⃣ The best for the last: the clown is finally on the way out. Now I can breathe.
2️⃣ Is there a revolution waiting to happen in note-taking applications? David Sparks think that's the case, thanks to Roam research. I personally use Notion and like it a lot, but I couldn't myself and glanced at their website. It is certainly fascinating but seems mostly directly to researchers.
3️⃣ Do you hate meetings? Most of them are useless. Why? This meeting could've been: an email, a chat conversation, a message with an added link to a file, a well-written document, an annotated diagram, a screen recording, a comment in a task manager, etc.
4️⃣ The personal printers industry is full of crooks. Take HP with its "Instant Ink" program which is in fact a subscription-based service. Under this program, you pay a monthly fee which allows you to print a certain amount of pages. If you print more, you pay extras. The "beauty" of this program is that you don't have to worry about getting enough ink. HP will send you new cartridges as they see low ink level warnings. But, is this a case of subscription going too far? According to an article from the Electronic Frontier Foundation, yes. You don't own your printer.
5️⃣ Could the trend of work-from-home be enough to spur always-connected PC? Tom Mainelli writing for Tech.pinions thinks so. Personally, I think it won't happen anytime soon. Wireless technology like 5G is too spotty, PC vendors are not willing to dd modem option to their zillions PC models. One vendor that could have done it is Apple and yet, their latest M1-based MacBooks doesn't have a 5G modem option.
---
This concludes the Numeric Citizen Introspection Newsletter #4 for November of 2020. I would love to get your feedback and read your comments. Thanks for being a subscriber. Thanks for reading and sharing with the world!